BUT LET'S START WITH
INTEREST RATES. WHAT SHOULD THE ECB DO TILL THE
SUMMER AND BEYOND? FRANCOIS: ACTIVITY IS MORE RESILIENT THAN
EXPECTED AND WE SHOULD AVOID A RECESSION THIS YEAR, PROBABLY.
SECOND, INFLATION WILL PROBABLY PEAK THIS SEMESTER MY FIRST ON
HEADLINE, AND THEN ENCORE. — ON CORE.
BUT WE MUST STAY THE COURSE ON OUR BATTLE AGAINST INFLATION.
WE WILL WIN THIS BATTLE, LOOKING TO BE EXTREMELY
STRAIGHTFORWARD. WE WILL BRING INFLATION BACK TO DO PERCENT OF THE END OF — 2%
BY THE END OF 2024. MONETARY POLICY, IF I LOOK AT
WHAT WE DID LAST YEAR, LET ME SAY SOMETHING LIKE A SPRINT
TOWARD NORMALIZATION, AND WE HAVE REACHED VERY FAST THE
NEUTRAL RATE AT AROUND 2%.
THIS YEAR, IT IS MORE ABOUT A
MIDDLE DISTANCE RUN WHERE WE WILL HAVE TO COME OUT IN TWO
ELEMENTS. THE LEVEL OF RATES, WHICH IS
YOUR QUESTION, AND THE AMOUNT OF TIME WE WILL STAY THERE
AFTERWARDS. FRANCINE: YOU BELIEVE WE SHOULD REACH THE
TERMINAL RATES BY THE NUMBER AND HOLD.
IS THERE A WORRY THAT IF YOU GO INTEREST RATES UP TOO HIGH
AFTER THE SUMMER THAT YOU OVERSHOOT IT? FRANCOIS:
I DO NOT THINK SO. I CANNOT YET SAY WHERE THE
TERMINAL RATE WILL BE, BUT I THINK WE SHOULD BE THERE BY
SUMMER. TO PUT IT IN A SHELL, LAST YEAR
WAS ABOUT SPEED, THE SPRINT. THIS YEAR IS MORE ABOUT THE
COMBINATION OF LEVEL AND DURATION.
IT IS VERY IMPORTANT ALSO TO SAY THAT AFTERWARDS, WE WILL
STAY AT THIS TERMINAL RATES AS LONG AS IS NECESSARY TO BRING
INFLATION BACK TOWARD 2%. FRANCINE:
YESTERDAY WE HAD A STORY BY THE BLOOMBERG SCOOP SAYING THAT
SOME PEOPLE IN THE GOVERNING COUNCIL BELIEVE THERE SHOULD BE
A 50 BASIS POINT RISE IN FEBRUARY AND THEN DOWN TO 25.
IS THIS THE RIGHT WAY OF LOOKING AT IT? FRANCOIS:
I SAW THIS STORY.
FRANKLY, I WAS QUITE SURPRISED.
WE SAID VERY CLEARLY THAT WE WILL DECIDE MEETING BY MEETING.
WE THINK OF REVERSAL, IT IS MUCH TOO EARLY TO SPECULATE
ABOUT WHAT WE WILL DO IN MARCH. LET ME REMIND YOU OF THE WORLD
— THE WORDS OF PRESIDENT LAGARDE AT HER LAST PRESS
CONFERENCE IN DECEMBER. WE SHOULD EXPECT TO RAISE RATES
AT THE PACE OF 50 BASIS POINTS FOR A PERIOD OF TIME. THESE WORDS ARE STILL VALID
TODAY, BUT AGAIN WE ARE PRAGMATIC. FRANCINE: GIVEN WHAT WE KNOW TODAY AND
WHAT YOU HAVE EXPLAINED BEAUTIFULLY, DO YOU BELIEVE THE
INCREASE IN INTEREST RATES WILL BE SLOWER TO — SLOWER FROM NOW
UNTIL THE SUMMER? FRANCOIS: AT THE PREVIOUS MEETING, WE
WERE AT 75. AGAIN, DO NOT SPECULATE ABOUT
THE PACE, WHICH IS PROBABLY LESS IMPORTANT THIS YOU.
WE WILL GO AS HIGH AS NECESSARY TO BRING INFLATION BACK AROUND
2%. WE WILL STAY OUR COURSE ON MONETARY POLICY. FRANCINE:
ARE YOU WORRIED THAT YOU HIKE TOO MUCH OR TOO LITTLE AT THIS
POINT? FRANCOIS: I THINK WE ARE ACCURATE.
THAT IS WHY WE DECIDE MEETING BY MEETING.
WE ARE DATA-DRIVEN. WE WILL SEE WHAT HAPPENS ON
INFLATION, ESPECIALLY ON UNDERLYING INFLATION. I AM ALWAYS A BIT CAUTIOUS
ABOUT THIS ALLEGED POSITION BETWEEN HAWKS AND DOVES.
I AM NOT A BIRD, A PRAGMATIC. — I AM NOT A BIRD, I AM A
PRAGMATIC. FRANCINE: IS YOUR MESSAGE TODAY THAT IT
IS INAPPROPRIATE TO COMMIT TO 50 BASIS POINTS HIKES AT THE
END OF THE YEAR GIVEN WE DO NOT KNOW WHAT WILL HAPPEN AT THE
END OF THE YEAR? FRANCOIS: LET ME SAY IT THIS WAY.
WE SHOULD NOT FOCUS TOO MUCH ABOUT IF WE WILL DO 75 OR 50.
IT WAS A BIT RIDICULOUS LAST FALL, IF YOU REMEMBER.
WE SHOULD FOCUS ON OUR AIM, STAY OUR COURSE, AND WE WILL GO
TO THE NECESSARY TERMINAL RATE BY SUMMER.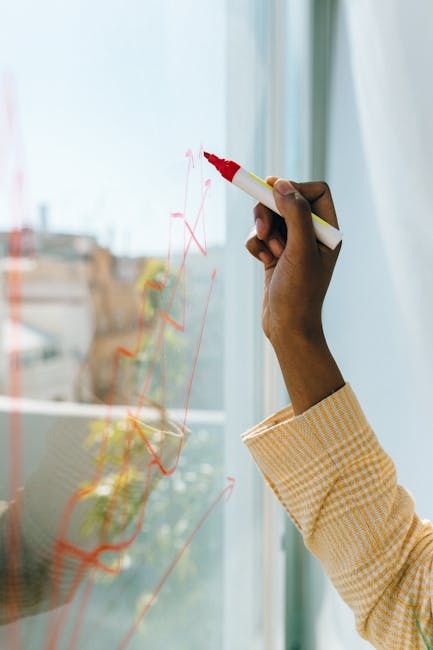 AND LET ME BE CLEAR, WE ARE NOT
LOOKING AT IT TODAY. FRANCINE: WHY DO YOU THINK IT IS
RIDICULOUS? BECAUSE YOU ARE GUIDING THE
MARKETS? FRANCOIS: TO FOCUS ON THE RATE OF PACE AT
THE NEXT MEETING, AND THERE WERE MANY EXPECTATIONS.
I DO NOT TRY TO PLAY THIS GAME OF GIVING A FORWARD GUIDANCE,
BUT WE SHOULD GIVE A DESTINATION ON INFLATION.
THIS IS WHY WE ARE MOVING WITH OUR COMMITMENT TO BRING
INFLATION BACK TO 2%. IS NOT JUST A FORECAST, BUT A
COMMITMENT. I THINK THAT THE QUESTION OF
THE TERMINAL RATE BY SUMMER IS STILL GOING.
FRANCINE:
WHAT ARE MARKETS MISUNDERSTANDING? FRANCOIS:
THE LAST ELEMENT, THIS ELEMENT OF DURATION, LENGTH OF TIME AT
WHICH WE STAY THE TERMINAL RATE IS ALSO AN IMPORTANT COMPONENT
OF THE EFFICIENCY OF MONETARY POLICY. FRANCINE:
THE MARKETS INTERPRET THE FACT THAT IF YOU STAY AT THESE KIND
OF LEVELS FOR A LONGER TIME, YOU HAVE TO HIKE LESS.
IS THAT A FAIR ASSUMPTION? FRANCOIS:
I CANNOT SPEAK OF A TRADE OF AN ARBITRAGE, BUT WE HAVE TWO
ELEMENTS WHICH WE HAVE TO COMBINE.
THE SAME LEVEL AND DURATION. THE SECOND PART OF THE GAME
AFTER THE SPRING OF LAST YEAR'S MORE SOPHISTICATED. WE HAVE MORE TOOLS, INCLUDING
QT BECAUSE WE DECIDED TO START A REDUCTION OF OUR BALANCE
SHEET. FRANCINE: WHAT IS THE BIGGEST UNKNOWN FOR
INFLATION RIGHT NOW? AS OF THE CHINA REOPENING AND
WHAT THAT MEANS FOR UNDERLYING INFLATION? FRANCOIS:
WE ALSO HAVE TO MESS DEFECTORS.
UNDERLYING INFLATION IS — WE
ALSO HAVE DOMESTIC FACTORS. UNDERLYING INFLATION IS THE KEY
STORY. OVERALL PRICES ARE GOING DOWN,
THIS IS GOOD NEWS, WHICH IS WHY WE HAD A FIRST SIGN OF
REDUCTION AT THE END OF LAST YEAR.
BUT UNDERLYING INFLATION IS ALSO DETERMINED BY WAGES,
SERVICES. CHINA COULD PLAY A ROLE ON THE
GLOBAL THEME, BUT I WOULD SAY IN THE SHORT RUN, THE MYSTIC
FACTORS ARE THE MOST IMPORTANT. BY THE WAY, WE SEE IN FRANCE
AND INCREASE OF WAGES, BUT WE DO NOT CEASE SO FAR A PRICE
WAGE SPIRAL. OUR COMMITMENT TO STAY OUR
COURSE ON MONETARY POLICY IS OUT OF THIS REASONABLE
EVOLUTION BECAUSE IT ANCHORS INFLATION EXPECTATIONS NOT ONLY
BY MARKETS BUT BY HOUSEHOLDS AND FIRMS. FRANCINE:
THE JOBS MARKETS IN EUROPE HAVE BEEN HOLDING STRONG, WHICH IS
INCREDIBLE GIVEN THE SHOCKS WE HAVE HAD.
IS THAT WHAT SURPRISED YOU THE MOST, AND DO YOU WORRY ABOUT
THE HOUSING MARKET? FRANCOIS: THE JOB MARKET SURPRISES
POSITIVELY AND ON BOTH SIDES OF THE ATLANTIC.
THERE ARE PROBABLY EXPLANATIONS ALSO DUE TO THE FACT THAT IT IS
DIFFICULT FOR FIRMS TO HIRE, SO THEY ARE CAUTIOUS TO KEEP THEIR
PEOPLE EVEN ONCE ACTIVITY IS SLOWING DOWN, AS WE SEE
PRESENTLY.
IT MEANS IT IS GOOD NEWS, THAT
WE WILL NOT HAVE A MAJOR INCREASE IN UNEMPLOYMENT IN
MOST EUROPEAN ECONOMIES..