GUY WAS JUST SAYING YOU RODE
SHORT STOCK AND BONDS TO ENORMOUS SUCCESS.
EASILY ONE OF THE TOP HEDGE FUNDS LAST YEAR.
SO WHAT NOW, DO YOU STAY SHORT? >> UNTIL THE MARKET TELLS ME
OTHERWISE. UNTIL MARKETS STOP BEING ON A
45 DEGREE ANGLE TO THE DOWNSIDE THE PRICE ACTION IS THE BIBLE.
WE ARE IN A MAJOR BEAR MARKET. I THINK INVESTORS FAIL TO
REALLY SEE THE FOREST THROUGH THE TREES AND THAT EVERYTHING,
ALL ASSET PRICES GO DOWN.
STOCKS, BONDS, A
CRYPTOCURRENCIES WHATEVER YOU WANT TO GIVEN THE CHANGE IN THE
POSTURE TOWARDS LIQUIDITY FROM THE LIQUIDITY INFUSION POSTURE
WHICH THEY HAD BEEN IN FOR THE PAST DOZENS YEARS IN RESPONSE
OF THE GLOBAL FINANCIAL CRISIS AND TO THE COVID PANDEMIC, THAT
HAS CHANGED 180 DEGREES FOR LIQUIDITY EXTRACTION POSTURE.
DANI: TO PLAY DEVIL'S ADVOCATE BECAUSE GUY, ALIX AND I SPEAK
TO PEOPLE WHO SAY THE FED IS ABOUT TO PAUSE IF NOT PIVOT.
THE ECONOMY IS WORSENING. INFLATION HAS PEAKED.
SO THE WORST IS OVER IN THE MARKET WILL IMPROVE.
WHAT ARE THEY GETTING WRONG? NEAL: I DON'T KNOW IF THEY ARE
GETTING ANYTHING WRONG. I'M NOT IN THE PRODUCTION
BUSINESS OR THE GETTING IT RIGHT BUSINESS.
I'M IN THE MONEYMAKING BUSINESS. THE MARKET IS GOING DOWN AND IF
THINGS CHANGE, I'M GET A CHANGE. BUT RIGHT NOW I THINK THE BIG
STORY IS CENTRAL BANK LIQUIDITY CLOSED BECOMING A HEADWIND
AGAINST ASSET PRICES WHERE'S THEY WERE, SO I CAN PREDICT
THAT IS GOING. JAY POWELL DOESN'T EVEN KNOW.
SO I THINK IT'S A FUTILE EXERCISE TRYING TO PREDICT THAT.
I'M JUST TRYING TO MAKE MONEY.
THAT'S WHAT I'M TASKED WITH ON
BEHALF OF INVESTORS. >> I PROMISE I WOULD NEVER TRY
TO PREDICT THAT MYSELF. SO WHEN DO YOU KNOW THE WORST
IS OVER? WHEN YOU ABANDON SHORTS. >> I THINK I HAVE TO LOOK AT
MIKE AT PRICE ACTION. IT'S NOT SOMETHING THAT WILL
HAPPEN ON THE INDIVIDUAL DAY OR MONTH, WHEN YOU SEE TIME WHEN
MARKETS CEASE TO BE ON A 45 DEGREE ANGLE TO THE DOWNSIDE
WITH STOCKS, BONDS, WHATEVER HE WANTED TURN TO.
AND THINGS GO TO A SIDEWAYS PATTERN OR TOWARDS AN UPWARDS
PATTERN IN THE RETURN OF MONTHS OF DAYS OR WEEKS.
AS THAT CHANGES MY POSTURAL CHANGES.
THE MARKET IS DONE NOTHING RIGHT SO TO SPEAK AND DONE
NOTHING TO NEGATE THAT CONTINUED DOWNWARD MOVE.
I THINK INVESTORS HAVE TO RECOGNIZE WE ARE IN THE MIDST
OF A MAJOR BEAR MARKET IN ALL ASSET CLASSES.
UNTIL THAT CHANGES I WILL PLAY IT THAT WAY.
I PERSONALLY DON'T GET INVOLVED IN SHORTING INDIVIDUAL NAMES.
I PLAY MORE IN THE INDICES, SO I HAPPEN TO BE SHORT S&P
FUTURES, EURO STOCKS, BONDS, 10 YEAR NOTES.
RECENTLY STARTED PUTTING ON
SHORTS IN JAPAN IN RESPONSE TO THE BANK OF JAPAN BLINKING WITH
THEIR ALLOWING THE CEILING OF JT B'S ARISE WHICH I THINK WILL
CONTINUE. SO I'M SURE THAT PRETTY MUCH
EXPRESSES WHAT I NEED TO EXPRESS IN THE MARKET AND I
DON'T NEED TO GET MORE FANCY THAN THAT. >> YOU ALSO RUN A FUND AND A
LOT OF HEDGE FUND MANAGERS ARE INVOLVED WITH PRIVATE CAPITAL.
THEY HAVE PRIVATE ELEMENTS IN THEIR PORTFOLIOS.
YOU ARE VERY MUCH FOCUSED ON THE LIQUIDITY SIDE.
WE ARE SEEING WITHDRAWALS OF LIQUIDITY, I'M WONDERING WHERE
YOU MOST THINK THE RISK LIES SURROUNDING THE LIQUIDITY
WITHDRAWAL. IS IT PUBLIC OR PRIVATE MARKETS?
>> THE NICE THING ABOUT PRIVATE MARKETS IS YOU NEVER KNOW HOW
MUCH YOU ARE LOSING. ALTHOUGH EVERY DAY IT IS
SWINGING YOU DON'T SEE THOSE LOSSES AS YOU DO IN THE PUBLIC
MARKETS AS YOU SEE THE STOCK MARKET MOVE UP AND DOWN DAILY.
BUT NONETHELESS PRIVATE EQUITY BY DEFINITION HAS THE WORD
EQUITY IN IT. SO PRIVATE EQUITY IS LIQUID.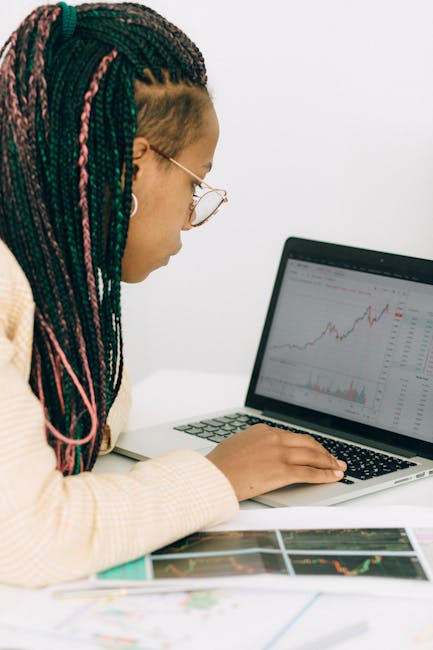 BUT I SEE THEM BOTH SUFFERING
SLOWLY AS LIQUIDITY FLOWS OUT. >> TO THAT POINT YOU SAID FOLKS
MIGHT BE TOO OPTIMISTIC ABOUT WHERE THAT STOCK MARKET GOES,
THAT THEY DON'T REALIZE AND BOND MARKET FOR THAT MATTER WE
ARE IN THE MIDST OF A MAJOR BOND MARKET.
DO THINK FOLKS ARE TOO OPTIMISTIC ABOUT PRIVATE EQUITY
GIVEN THE FACT IT'S NOT MARKET TO MARKET. >> I THINK THAT THERE'S NOTHING
MAGICAL ABOUT PRIVATE EQUITY. THERE IS A THOUGHT THAT THERE
IS A LIQUIDITY PREMIUM FOR INVESTING IN MORE ILLIQUID
ASSETS BECAUSE NOT EVERYBODY CAN DO THAT.
BUT THERE'S TRILLIONS OF DOLLARS IN EQUITY FUNDS.
THE TAP THAT MARKET.
SO THE WESLEY PRIVATE EQUITY
AND NONMARKET — MARKABLE SECURITIES IS VERY SIMILAR TO
THE WAY I SEE PUBLIC EQUITIES. I LIKE TO SAY YOU NEVER KNOW
HOW MUCH YOU ARE LOSING. >> IGNORANCE IS BLISS PERHAPS.
SO YOU MENTIONED YOU PUT ON POSITIONS AROUND THE BANK OF
JAPAN, A SHORT JGB'S COME ALONG YEN.
WE TALKED ABOUT THIS ALL DAY THE FACT NEGATIVE YIELD IN DEBT
NOMINALLY WENT FROM 18 TRILLION TO NOW ZERO.
NOW THE JAPANESE DEBT IS NO LONGER GIVING YOU A NEGATIVE
YIELD. BESIDE THE JAPANESE MARKET
ITSELF HOW BIG OF A CHANGE IS THIS YOU HAVE THE BOJ DO
SOMETHING THAT LOOKS LIKE THE BEGINNING STAGES OF TIGHTENING. >> THE BOJ IS FOLLOWING ALONG
WITH THE REST OF THE WORLD, THE REASON WHY IT'S A BIG DEAL IS
THE YEN CARRY TRADE IS SUCH A HUGE TRADE IN THE MARKET AND
ITS ULTIMATE UNWIND AND IT WON'T HAPPEN IMMEDIATELY.
IT WILL BE GRADUAL OVER TIME. THE UNWIND HAS MASSIVE
IMPLICATIONS FOR GLOBAL BOND MARKETS AND EVEN ITS NEGATIVES
IN THE JAPANESE STOCK MARKET WHICH WOULD BE NEGATIVE TO
OTHER MARKETS.
AND IT'S POSITIVE FOR THE YEN.
THE CENTRAL BANK OF JAPAN WILL MOVE GRADUALLY AND PROBABLY
RAISE THIS TO 75 BASIS POINTS. BUT AS JAPANESE RATES START TO
BECOME MORE CONSISTENT WITH OTHER INTEREST RATES, THAT
CARRY TRADE WILL CONTINUE TO UNWIND. IT WILL BE BORROWING IN A LOWER
YIELDING COUNTRY AND INVESTING IN HIGHER-YIELDING COUNTRY, SO
THAT UNWIND IS VERY SIGNIFICANT. >> TO CONCLUDE AND IT KIND OF
GOES TO THE CONVERSATION WE'VE BEEN HAVING.
2023, WHAT IS IT LOOK LIKE FOR MICROMANAGERS?
2022 WE'VE SEEN BIG NAMES DO WELL.
IT'S 2023 CAN LOOK THE SAME. >> GUILTY UNTIL PROVEN INNOCENT.
INNOCENT UNTIL PROVEN GUILTY. THERE'S NO REASON TO EXPECT
THOSE WILL CHANGE. MACRO INVESTING IN MACRO
TRADING IS VERY ENVIRONMENT INDEPENDENT.
YOU GET A FEW YEARS AND TIME WHERE MARKETS ARE ON THE MOVE
WE ARE IN THE MIDST OF THAT NOW. I SEE THE ENVIRONMENT AS BEING
FERTILE FOR 2023 AND POSSIBLY BEYOND UNTIL THE MARKETS
ADDRESS OTHERWISE.