EXCHANGE." WHAT DO BONDS, CHINA, AND TESLA ALL HAVE IN COMMON INVESTORS RAN AWAY FROM THIS YEAR, BUT CNBC CONTRIBUTOR JEFF KIL KILBURG, SHOULD WE SAY YOU'RE RUNNING TOWARDS THEM TIPTOEING? >> I'M LISTENING >> YOU'RE FAST WALKING >> I DON'T KNOW IF I CAN SPRINT ANYMORE IN THIS OLD BODY, BUT, YES. >> WHY DO THESE THREE PERK YOUR INTERESTS? >> THE OLD BOND TRADER IN ME HAS TO TAKE INTEREST IN THE FACT THAT FOR THE FIRST TIME, WE HAVE TO LISTEN TO THE BOND MARKET EVERYONE IS SO PREDICATED, ALL OF THEIR INVESTMENT THESISES FOR 2023 IS BAUDSED ON WHAT THE FED IS BUT THE FED HAS BEEN HORRIBLE ON FORECASTING. WE'RE GIVING THEM A LOT OF CREDIT THE FOUR-YEAR NOTE IS AT 4.23% WE SAW THAT MAX YIELD COINCIDE WITH THE MAX LOW IN THE S&P 500. IF WE LOOK AT THE S&P 500, KELLY, I THINK THE BOND MARKET, YOU HAVE TO BELIEVE IN THE BOND MARKET THAT'S THE THESIS, WHICH IS TAKING ME OVERSEAS, BECAUSE I SEE THIS LAG, THIS DISCONNECT. WHAT DID WE SEE EARLIER IN THE YEAR WE SAW THE BOND YIELDS GOING FROM 1.5% IN THE TEN-YEAR UP TO 4.25%.
THERE WAS A HUGE DISCONNECT AND A LAG IN EQUITIES SELLING OFF. NOW WE'RE SEEING CALMNESS COMING BACK INTO THE MARKET >> YOU CAN SAY THAT ON A DAY WHEN THE DOW IS DOWN 9.16. >> IT DOESN'T FEEL GOOD, BUT WE HAVEN'T MOVED. THAT WAS AN 882 ON THE S&P, EXACTLY THREE MONTHS AGO THERE'S BEEN A TON OF NOISE, A LOT TO DIGEST.
BUT ON DAYS LIKE THIS, YOU HAVE TO REMAIN CALM I'M LOOKING OVERSEAS AT PGJ. THE NASDAQ GOLDEN DRAGON INDEX THE FESCO ETF GIVES YOU EXPOSURE TO ALIBABA NEO JUST GOT UPDWGRADED TODAY I WAS A LITTLE EARLY BUYING THIS, BUT THIS WAS A THEME IN 2023 AS WE SEE CHINA REEMERGE IT'S BEEN VERY HARD TO MEASURE CHINA. >> AND MARCO PAPICH TOLD US THE SAME THING LAST WEEK ON BONDS, BASICALLY YOU SAID THAT STOCKS ARE TRACKING TWO-YEAR YIELD RIGHT NOW IF YOU THINK THAT THE TWO-YEAR YIELD IS NOT GOING ANY >> IN A LAG EFFECT EXACTLY RIGHT, KELLY TALKED ABOUT THIS BEFORE ON CNBC SAW THE TWO-YEAR NOTE ABOVE 4% A LOT OF INSTITUTIONS BUYING THAT YIELD, EMBRACING THE YIELD I SHOULD SAY UP TO 4.88 NOW SIMMERED DOWN AN OPPORTUNITY FOR EQUITIES TO GET OVER THE OPINION AND I KNOW BOB PISANI TALKED THE TECHNICAL MOVE ABOVE 400 THAT'S WHEN PEOPLE SAY, UH-HUH MAYBE THE BOND MARKET WAS RIGHT.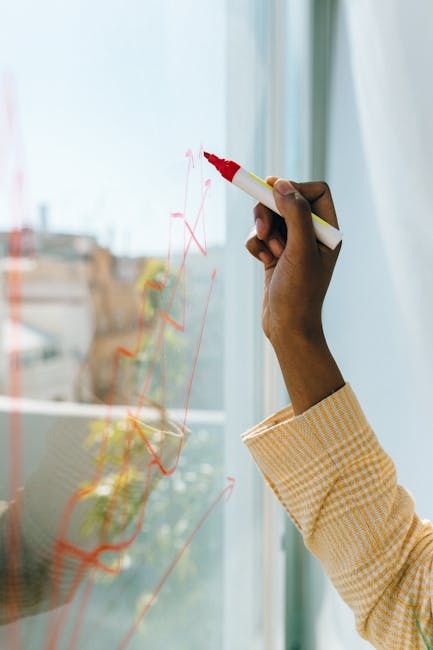 >> GET TO THAT POINT STILL SITTING WHERE WE ARE. >> AGREED. >> ONE OF THE MORE CONTROVERSIAL ONES YOU'RE LOOKING AT, TESLA. >> IT IS. >> YOU WANT TO ARGUE STOCK UNDERPERFORMING FUNDAMENTALS BECAUSE OF ELON MUSK I CAN UNDERSTAND THE CASE FOR BUYING IT THAT SAID, DOES IT REQUIRE MANAGEMENT CHANGE TO PERFORM BETTER FACE ANOTHER YEAR OF TOUGH LIQUIDITY WITH WHAT THE FED'S DOING HERE >> I DON'T GET POLITICAL, BUT I LOOK AT SENTIMENT. SENTIMENT IS REALLY IMPORTANT. INVESTOR SENTIMENT A BEAT UP STOCK. SAW ELON SELL MORE SHARES. BIG PBLOCK JUST YESTERDAY GO BACK TO NOVEMBER 2020 WHEN THE STOCK TOOK A BREATH AT 136 A PARABOLIC MOVE SINCE IT'S FASCINATING IN AN OPPORTUNITY TO BUY HERE. USE OPTIONS, REALLY QUALIFY AND QUANTIFY WHAT YOUR RISK IS OWNING THIS HERE, GET A LOT OF THIS POLITICAL COMPONENT UNDERCURRENT IN THE REARVIEW MIRROR. >> WHY WHY IN THE REARVIEW MIRROR >> MAXIMIZED SEEMS IN JUNE HAD MAXIMAL CONVERSATIONS ABOUT INFLATION.
BACK IN OCTOBER, THE WORLD IS IMPLODING. MAXIMUM EQUITIES SCARE PESSIMISM. RIGHT NOW SEEMS MAX ELON IF THAT'S A WORD IT'S MAX ELON. AN OPPORTUNITY IN TESLA, I THINK TECHNOLOGY WILL BE REFOCUSED IN 2023 BUT VERY HARD TO SEE IT RIGHT NOW. >> QUICK FINAL WORD. ALSO PICKING AROUND A LITTLE BIT IN ENERGY. TELL ME WHERE AND WHY? >> I RUN A SECTOR ROTATION MAP MODEL ALL YEAR TRYING TO FIND THINGS THAT MAKE SENSE.
STAY AWAY FROM SECTORS REVEALING WEAKNESS. >> I THOUGHT ENERGY QUALIFIED. >> 55% XLE YEAR TO DATE BE SELECTIVE VALERO, LOOK AT CHEVRON. THEMES WE SAW IN 2022, DOLLAR IS GOOD THERE PUTS MORE IN SALES IN THAT SAME THEME IN 2022 OWNER THE SECTOR OF ENERGY PERSISTS IN 2023. >> BIG HOLING OUT THERE TODAY SAYING ACTUALLY YOU SHOULD BUY THE DOLLAR GO LONG IF IT'S HAS ANOTHER BIG YEAR THAT'S THE CASE, BRING AN ENERGY TRADE? >> IS DOES THAT'S THE CONSENSUS VIEW. FED IS RIGHT MY VIEW FROM CHICAGO, SOMETIMES NASHVILLE, THE FACT THE FED HAS NEVER BEEN RIGHT GOING BACK DECADES AND DECADES. I BET ON THE OLD BOND TRADER IN ME, KELLY. THE TREASURY MARKETS, SPECIFICALLY TWO AND TEN-YEAR FORECASTING THAT WE WILL GET THROUGH THIS STORM. >> ALL RIGHT LEAVE IT O.