Hello friends, welcome to value educator channel, where you learn how to invest in stock market and create wealth. I am shashank here. Today we will discuss about motilal oswal financial services. we will check about their business model their valuations, how they earn profits and at the end we will check if that stock is available at good level to buy Motilal oswal's business is regarding financial services . They have broking, mutual funds and HFC We will discuss this in detail later first we will discuss about their promoters and we will check how this company started Motilal oswal and ramdeo agarwal are their promoters and they started this company in 1987 Ramdeo agarwal is its co-founder and motilal oswal is founder when they got licence from bse that time they started this company in 1987 In 2001 they got licence to trade derivatives.
In 2007 they started online platform and they also started with private portfolio management services. In 2010 they started with mutual funds with the name of motilal oswal AMC and in 2015 they started with housing finance company I like the promoters of this company. I follow ramdeo agarwal and i learnt lot from him about how to do stock analysis As he having experience of 30 years and his research is very strong he posted lot of his research about stock market, by reading that i learned lot from it. You can see at background he is one on of my "GURUS" from whom i learned He grown his portfolio from 0 to 1000 cr in 30 years one of the reason for that is his research is strong and he is C.A so he know how to read balance sheet and analyse business model I follow him and i liked his way of research Now we will discuss about motilal oswal financial services business model There revenues comes from 3 business segments, first is broking business second is asset management and third is HFC We will study each business in detail From their broking business they get 34% revenues, from asset management they get 30% and from HFC they 24% , they have other smaller divisions also But we will discuss in detail about HFC,asset managment and broking business.
They started their broking business in 1987 when they got licence from BSE and now they have almost 9.5 L clients for which they provide services In 2018 extra 1.2 L clients got added in this and their active clients grown by 26% in last 5 years Their broking business provides different services like equity,derivatives,currency and commodities trading. Their 46% volume is online and remaining is offline Apart from this they provide some distribution services also, in which they had asset under management of 7500 cr in 2018 They had 71% growth in this. In 2018 sales were around 3500 cr and they grown it 91% compared to previous year Now we will discuss about their asset management segment.
They have motilal oswal mutual fund and thy have portfolio management services also i think this is the good segment for them and they are getting 30% revenues from this segment and this is fee based segment. Their mutual fund is fee based product and PMS is performance based.Even if Mutual fund doesn't perform they get fees. But motilal oswal providing consistent good returns to clients, because their research is good and they have 30-35 years of experience in market In PMS they have performance structure As you know in India fixed deposit rate is around 7-8% and you can not earn much from it as inflation is around 5% so after tax returns are flat and you cant get appreciation on that I think in future as India will grow,rates of FD will further come down and more people will invest in equity market Because young generation is not much interested in buying real estate or gold, because their lot of investment needed and appreciation is not good compared to stock As India will grow in future, stock market and particular stocks will also grow So i think this is good business segment which can grow in future as income will increase so they can invest more and this will be good for players like motilal oswal who manages mutual fund,PMS and private equity They have around 2% market share for asset management.
They are managing around 36000 cr equity This is the only player in market who does only equity they don't have debt mutual funds Equity have highest growth compared to any other segment. As they understand equity correctly so they have only equity mutual funds We will discuss about their NBFC segment now which is contribution almost 24% of revenues now and they started this in 2015 by the name of aspire They give loans for affordable housing and they have average loan size of 9L They had 1500 cr sales in 2018 and their loan book is around 4900 cr Their gross NPA are 4.5% and they increased recently and thats why stock came down We will check its details in some time about what was exact reason This HFC have huge opportunity in future. Because everyone wants home and loan is needed for it. but we have to check promoters.As you know recently NBFC corrected for 50-60-70% Stock like DHFL correct a lot, we have to check promoters, what is their loan book, how much NPA they have How they can grow in future and what are their price to book value ratios Most of these NBFCs before 1-1.5 years was available at 7-8-9 times book value and still people were buying them at that price and i think that was not the right time to buy.
Now you can buy selected NBFCs those you know well and you if you think they have better future. I think motilal oswal is good stock and i am holding it. I bought it around 600 in current correction and as i am confident about management as they are good promoters and their are no issues about integrity thats why i am confident and my plan is to hold for long term So lets see how their NBFC segment turns around in next qtrs so we will get more clarity Now we will check why stock fallen from 1400-1500 levels to 600 and it gone to 560-570, so whats the reason for it. As i mentioned you earlier their NBFC segment gross NPA gone up Their recovery system of loans wasn't that strong that why they had loss in this segment for Q2 19 and Q3 19 But after that they changed they management of NBFC segment and now new management taken over As i mentioned i am confident about promoters. They did some mistakes in NBFC but they haven't done this purposefully No business goes up in straight line.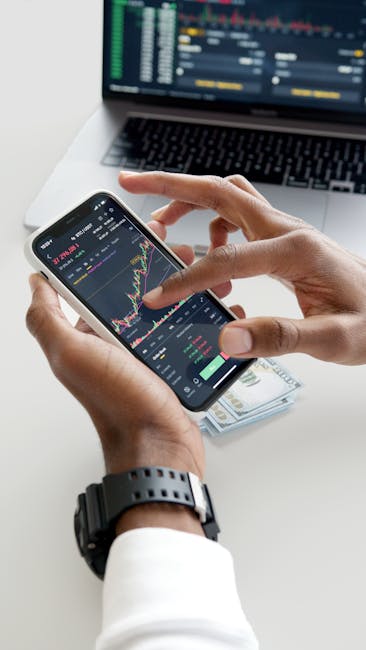 After good performance there may be few bad qtrs so stock falls and after that then it again goes up. I think when management is good and when stock falls then its a best opportunity to buy it So as this stock fallen recently i have added it in portfolio and i will keep holding it We can expect situation to get better in next 2-3 qtrs as they wanted to improve their internal system so it takes time It wont be solved in 1 or 2 days, we can see results of them in 1 or 2 qtrs and stock also gone up recently till 700-750 levels But its not of much importance as it is a long term bet and until and unless there are no changes in company i wont sell this stock.
Now we will discuss about their valuations. As i mention you always when we do analysis or valuations before buying stock we have to check free cash flows But when stock is growing its quite difficult predict free cash flows of it so we have to check their business model first If business is good then only we should go ahead with free cash flows or valuations If business model is not good and if they can not generate that much cash or their sales might not be that good then Then either the stock is cheap or expensive, we wont get profit Motilal oswal is fast growing company, they grown around 55% in last 3 years but as i mentioned you the stock corrected significantly due to NBFC issue and second problem is with their products of mutual funds and PMS, they are linked with market Retail investor buy more when markets is up and when market falls they sell. Due to this sales of companies like motilal oswal reduces and fund inflow reduces thats why their profits also reduces.
This was the secound reason for fall in stock price. But i think as in future fixed deposit rates will go down so their inflows will increase. As India will grow their mutual funds will also grow. Currently stock is around 35 PE, i think it is bit overvalued now due to recent NBFC issues. I am holding this stock, but i didnt bought it at this level, as i mentioned i bought it at around 600 levels, so even if it goes down below that then i will add more You complete your research.
This is not any kind of recommendation But i think this is good stock for long term as their NBFC is currently not in profit and management also changed recently I am confident about promoters and ramdeo agarwal himself earned more than 1000 cr from markets The stocks when they holding in their mutual funds are good.Their mutual funds most of the time beaten nifty. This year they are lagging but its ok Because for every single year you can not beat nifty but over 3 or 5 year if you beat nifty then its good. Motilal oswal AMC most of times beaten nifty and created alpha for investors I am confident about this stock and i will keep holding Please link it and subscribe it and click on bell icon so you will be notified when ever i upload new video.
So thats it for this video, in next video we will study of some other stock in detail.