Sir? >> Mr Chairman, Members of the committee, thank you very much. There should have been an amendment that's passed out to you. It's the committees amendment, we accepted it. Thank you very much for that. >> Thank you. >> This is a permissive bill that would allow a public utility district, partially or wholly located in San Diego County. To move to district based elections either by ordinance or by resolution of the County Board of Supervisors, or as part of the local LAFCO process.
Sponsored by the Fallbrook Public Utility District, this bill provides a simple codification of a court order for a district to move from at-large directors, to director elected from a specific district. With me today, Mr Brian Brady, the General Manager of the Fallbrook Public Utility District. >> Please, sir. >> Thank you Mr Chairman and members. I am the sponsor, that is Fallbrook Public Utility District is the sponsor of SB 927. And not to go into detail but just to say, that SB 927 is very important to the Fallbrook Public Utility District, as it removes any potential confusion about the district's exemption from at-large election requirement, and clearly permits district elections as required by our court order that was signed last month. Thank you. >> Thank you, sir.
>> Any support, other support of this measure? Please. >> Dylan Gibbons with the California Special Districts Association, in support. >> Thank you, Mr. Gibbons. Good morning, Mr. Chair and members. Glenn Farrel with the San Diego County Water Authority. We're in support of this important measure, to help move closer to resolution of this legal issue for our Fallbrook Public Utility District. >> Thank you, any opposition to the measure? Before I ask questions I wanted, even though it was after my time, I served as a member of the board of directors of MALDEF, which brought the litigation which was the source of this. So I just wanted to, for complete transparency represent that. Senator Lara. >> Thank you, I just wanted again, thank Senator Anderson for this, and thank the Fallbrook District. I know this case also was worked by MALDEF in terms of, he's showing that everybody had equal access to representation, and so I thank you for being here and being proactive on this important issue.
Thank you. >> Thank you. >> Any further questions? want to close, Senator? >> I asked that you vote aye. I would like to point out that nobody's ever been harmed by the district. No one's ever run for office that was denied the office. The district wanted to comply, but the way the legal system's set up right now, is they're prohibited from complying. So the judge ruled against the district. >> Right. >> But they have no legal way unless we pass this bill, so I urge an aye vote. Thank you. >> Thank you, Sir. Do we have a motion on this matter? >> I'll move. >> Moved by Senator Moorlach, this is due pass as amended. The amendments were distributed to Elections Committee, okay? Secretary please call the role. >> Hertzberg. >> Aye. >> Hertzberg aye, Nguyen. >> Aye. >> Nguyen aye, Beall. >> Aye. >> Beall aye, Hernandez. >> Aye. Hernandea aye, Lara. >> Aye. >> Lara aye, Moorlach. >> Aye. >> Moorlach aye, Pavley.
>> Aye. >> Pavley aye. Seven, zero. >> Seven, zero. Measures out, thank you so much Senator Anderson. >> Thank you, your very thoughtful. >> Do we have Senator Mendoza, Senator Nielsen? I think with, Senator Beall. Let's go with Senator Beall. Everyone File Item number 3, SB 873, Senator Beall, relating to low income housing tax credits. File Item number 3 members. Senator Beall, thank you. So Nielsen, you're up next after Senator Beall, go ahead. >> Sit in the middle. >> Go ahead sir. >> Good morning, Mr. Chair and Members, this is SB 873. It allows the sale of low income housing tax credits, and I will be glad to accept technical amendments in comment seven of the staff report.
>> Thank you. >> As author's minutes. Recently, of course, we've been hearing a lot of news about the economy turning around and the recession is mostly behind us. At least for some areas of California. However too many low income individuals throughout California struggle to retain safe, clean and affordable housing. Our low income housing tax credit program, is arguably at this point with the demise of redevelopment, the most successful affordable housing program in California, and is presently way over subscribed as you can imagine. Additionally these tax credits are structured in a way that is subject to a federal taxation. As a result of the federal taxation issue, 35 cents of every dollar California invests in this critical program, goes to the federal government. So we're actually under performing in a way. This bill fixes that. This is a bill that will allow the credits to be restructured in a way that is not subject to the federal taxation. Bringing the investment closer, and instead of 65 cents to one dollar. So we actually gain just by this bill. It will significantly increase the efficiency and value of the state low income housing tax credits at no costs to the state.
The bill will allow more money to stay in California. And allow more affordable housing units to be built, for the same level of state tax expenditure. It has bipartisan support, and we respectfully ask for your aye vote. And we have witnesses Mr. Sherman? >> Thank you sir. >> Great, I'm Mark Stivers, the Executive Director of the Tax Code Allocation Committee, and mostly I'm here to express the support of the State Treasurer John Chiang, our Chair. And the sponsor of this bill and answer any questions. I will just add that, again we are losing 35% of the value of our credit to the federal government in taxation. This bill doesn't increase the amount of tax credits the state is making available, it just makes them more effective. >> Excellent. >> Thank you, sir. >> Mr Chairman, members, Dan Carrigg, on behalf of league of California Cities, in support for the reasons previously stated.
>> Thank you. >> Thank you. Others in support? >> Jim Langley, on behalf of the Marin County Board of Supervisors in support, thank you. >> Yes, sir. >> Greg Dugerre, with The Arc and United Cerebral Palsy California Collaboration, and we support the bill. >> Thank you so much. >> Margo Parks on behalf of the California Council of Affordable Housing, in support. >> Thank you, ma'am. >> Mr Chairman, Michael Rattigan, on behalf of the Board of Supervisors Santa Clara County, in support. >> Thank you. >> Shawn Tapagan, on behalf of the California Apartment Association, in support. >> Thank you, sir. >> Marina White, with the California Housing Consortium, in support. >> Thank you. >> Tyrone Buckley, with Housing California, also in strong support. >> Opposition, any opposition to the measure? Questions to the members? Sir. >> Senator Beall, the governor last year vetoed just about every credit bill that came before him.
And now that he's looking like he's approving the minimum wage increase, which is going to have a dramatic impact on the state budget in coming years, with just the cost of paying for IHSS workers. I'm just wondering what makes him change his mind to not veto this again, because he's gotta worry about the bottom line overall. It's something I dwelled on also. I think that the bill, in what I said earlier, it really applies. We're actually being more efficient with our tax credit and we're actually putting money into the California economy rather than sending it to Washington DC.
I think the governor now realizes that, and I hope that he will support this bill, Senator. >> Thank you Senator. >> Thank you Mr. Chair. >> Thank you, any other questions to a motion? That was Senator Lara. Senator Lara, this is. [UNKNOWN] closer [UNKNOWN], thank you. >> Okay, do pass as amended. Thank you for taking those amendments to appropriations. Secretary, call the roll. >> Hertzberg? >> Aye. >> Hertzberg, aye. Nguyen? >> Aye. >> Nguyen, aye. Beall? >> Aye. >> Beall, aye. Hernandez? >> Aye. >> Hernandez, aye. Lara? >> Aye. >> Lara, aye. Moorlach? >> Aye. >> Moorlach, aye. Pavley? >> Aye. >> Pavley, aye. 7-0. >> 7-0, measure's out. Thank you so much, Senator Beall. Senator Mendoza I don't see him here. Senator Nielsen? And then Senator Wieckowski. Senator Nielsen this is SB 1027, that's file item number 11 members.
Tehama County park property transfer, file item number 11. >> Thank you, Chairman Hertzberg and members of the committee. This is a district and transfer bill between Tehama County and the Evergreen school district. There is no opposition. I have with me here Mr. Bill Goodwin, the executive officer of the county of Tehama. And Mr. Brad Mendenhall of the Evergreen School District. This school district originally had this property, and it was purchased by state bond money years ago.
The school district has leased the park for over 20 years, so it's been a long, established relationship. It was surrounded by the school districts elementary school and middle schools during the day and it's been used for the students during the day for their recess and other activities. The district and the county have decided when we agreed that this would be a beneficial transfer. They'd like to make further investments, the district would, in this property. And they'd like to take the ownership of the property. The county has seized this to be to their advantage and would like to hand this over then to the district. There, again has been no difficulty with this over the years and there should be no impact on the public use. There's been a lot of stories about this in the community, there has never serviced any community opposition to it.
So there seems to be the opportunity for a very smooth transfer. Committee staff did suggest an amendment which we will accept as a committee amendment, and it's a wise one, that this would remain as a park in perpetuity. That is not any intent of the county or the district to ever change that but when you formalize it, it's a sure thing. And they're all happy to do that. I have with us here, Mr. BIll Goodman and Mr.
Mendan Halton who elected offer some testimony if we will. And Mr. Steve Chaplin the supervisor of Tehama County is also here if there be any questions. And their county council as well. >> Perfect, Thank you so much Senator Nielsen. >> Thank you committee. Thank you Senator Nielsen for authoring this bill. I am Bill Goodwin, the County Administrator for Tehama County. This whole bill would allow the transfer of Nolan Park to the Evergreen School District, which just as has already been stated, formalizes an arrangement that we've had through a lease we've had for many, many years.
A typical park in Tehama County is a picnic area and then maybe a playground area for small children that was actually, thankfully, through the recent park bond money. We were able to do some shoulders areas. That's what this park would look like if we had not had this arrangement with the school district. The school district has spent $300 thousand over these past years. They've built a beautiful soccer field, track, they maintain it, they operate it, and they open it up to the public when school is not in session. It's just a wonderful deal for both the community for the county and we'd really appreciate your consideration to formalize this into a transfer. >> Thank you Sir. >> Thank you >> Thank you for reading this and I do want to say thank senator Nielsen's office and his staff for supporting and writing this bill and authoring it. It has been a longstanding relationship, the district's intent is not to change the public use in any way shape or form, we do want to maintain it as a park forever.
>> In our particular rural community our school district is the community center. There are no shopping centers. We don't even have a post office so it's in our best interest to maintain it as well. What the park does allow is it allows access not only to the park but to both of our school facilities that have landlocked the park, essentially. And so, students and families have access to what is a very open campus, or two open campuses. And again, as Mr. Goodwin said, the district has put in a significant financial investment over the last 20 years. We want to continue to do that and maintain that, and continue to maintain Nolan Park as one of the top notch parks in our county and this is a way to do that. So I appreciate you hearing this, and I encourage you to support this bill. >> Thank you, and thank you for coming to testify.
Other in favor of the measure? Testify? Anybody in opposition? >> Excuse me, Steve Chamblin, District 1 Supervisor in favor. >> Thank you, supervisor. We really appreciate it, any opposition? Bill's been moved as amended. The author agreed to take the amendments in comment three. Any questions there, Senator Moorlach? [INAUDIBLE] >> [UNKNOWN] Ask him later, I'm sure you will. Any further from the members? The bill is- >> [INAUDIBLE] >> Right. >> Benefit from schools using them during the day the greater community after three o'clock. Whenever it's a smart use of land. >> Smart use of the land. We did that in the school bond and in the park bonds years ago. It's excellent. We really think it's a good idea, sir. >> Yep. >> Really good idea. Any further from the members? AJ closed? Mr. Chair, If I just say in my mind's eye I see the sight, I've been there many times, it's aesthetically beautiful.
The greenery, the trees and borders it's kind of rolling up into the foothills. It's absolutely aesthetically beautiful site. >> Thank you so much. >> And this will protect it. >> Okay, bill's been moved by Senator Pavely, due is pass admitted to appropriations. Secretary call the roll. >> Herzberg. >> Aye >> Herzberg aye.
Nguyen? >> Aye. >> Nguyen aye. Beall? >> Aye. >> Bell aye, Fernandez. >> Good job. >> Fernandez aye Laura? >> Aye. >> Laura aye Moorlock? >> Aye. >> Moorlock aye Pavley? >> Aye. >> Pavley aye, seven zero. >> Seven zero measure's out unanimously- >> Thank you, Mister Chairman and members. >> Supervisor thank you council everybody for coming I appreciate it very very much. Next I don't see senator Mendoza, senator Wiechowsky file number 13 SB 1170, Public Works, Contracts and Water Pollution Prevention. A noble title. >> Well, thank you Mr. Chair and Members. This bill 1170 is about ensuring fairness and certainty for the hard working people who build the stuff that we depend on. >> We can't hear you. >> They can drown me out. Well we're enjoying these hard working people that are building our stuff. We also want to maintain environmental standards that we all rely on to protect our environment when it actually does rain in California. So first I'd like to accept the committees amendments contained in the analysis dealing with contracting methods.
I would like to thank the chair and the committee staff for their assistance on the bill. So 1170 ensures that adequate resources are allocated to the pollution prevention planning process by clarifying that public owners are responsible for the preparation of the storm pollution prevention plans required on public works projects. Now, existing law already bars public owners from making contractors assume responsibility for the design of the stormwater plants. We'll get to hear from some contractors who will show that there's a way that people are getting around this. Now, when construction jobs are in progress, environmental protection laws require that the project owner implement a plan to prevent construction materials from being washed from the work site into storm drains. Traditionally the construction plans, including the plan for preventing this pollution was developed by the local government for whom the project is being built. In recent hears, these public agencies have transferred design responsibility and the risk relating to stormwater construction plans to the contractors. Contractors with us required to submit a bid without adequate time or information to actually prepare a stormwater pollution prevention plan.
Resulting in a contractor or a subcontractor being unable to price the actual stormwater plan needed because it hasn't been designed yet. Now, this bill SB 1170, addresses this by requiring our public agencies to design the stormwater plan, include it as part of the bid documents when the project is actually put out to bid. We have some firsthand testimony here from Dan McGrew, who's the Vice President of the Griffith Company and the Associated General Contractors. >> Thank you.
>> Thank you Mr. Chairman and members Dave Ackerman, representing the Associated General Contractors sponsors of the legislation. As Senator Wieckowski said the shift in responsibility on the stormwater planning has resulted in really undermining the intent of the general storm water permit that was updated last in 2010. And it results in a really inefficient allocation in responsibility and risk in implementing the plan. It's also contrary to existing law, which Senator Wieckowski pointed out in his statement and the bottom line is it results In a stormwater plan that's less than robust. And which is required for environmental protection during construction of a project. With me is Dan McGrew, Vice President with Griffith Company who has first hand experience in implementing stormwater plans on construction projects. >> Thank you, Dave. I'm Dan McGrew with Griffith Company. We're a long time 115 year contractor in Southern California.
And I've had an opportunity in my career, starting out as a young estimator, working through as a Project Manager and finally, as a Regional Manager of dealing with all facets of stone water pollution. The current process is problematic especially in the public works arena, because there is no sweepy plans, the stormwater plan prepared prior to the bid. We have only a couple of weeks to deal with pricing the project, the design that the owner gives us. And we don't have time to put together a full stormwater plan, so we guess at what the implementation of that is going to cost.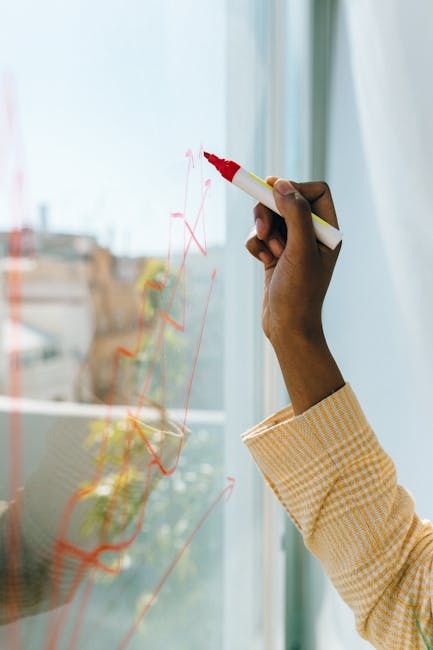 The public agencies mandate pass on indemnity for all of that work to us. And ask us to put together a price, it's impossible to do correctly. And in a low bid market, we end up taking the best guess that we can, and it's usually inadequate. After the job is awarded, we are issued a notice to proceed and before we can start work, we're required to prepare a stormwater plan and submit it to the agency for approval. They take their water experts and then they mark it up, and they generally add more to the plan, more cost to what it's going to be to implement from what we even anticipate. They generally do not take things out, trust me. So then we're required to implement the plan and because we have a set budget, many times we're in conflict with the owner. Because we want to do it as inexpensively as possible as you can imagine to meet our budget. But this conflict ends up, they mandate the controls. They say no, we need you to add this here.
We need you to add this BMPs here, and it tends to have increase the cost for the contractor. But on top of that it's really the only facet of all the design that they pass on to us. The rest of the project is completely designed by them and they deal with all the other issues. I know that one of the concerns might be is how can the designers know what the construction techniques are going to be or how things are going to go? Well they understand the whole project, they get it for months, years sometimes to build the project or put it together before they put it out to bid.
We only get it for a few weeks as I said. When they're in that process of designing it, they get a chance to look at the topology. They get a chance to design the storm drain system. They understand the soil conditions, all the things that make up this plan that we have to implement. The actual construction doesn't change the actual work that they want done. The processes are the processes. Every time that we have a project, there are design issues. We work through those design issues, just like we would if something with the sweepy plan wasn't working. And they had designed it, we would work through that and help them solve that problem.
Lastly, I just wanted to say this bill does not relieve the contractor of any responsibility to implement the plan correctly. Contractors will be responsible and will carry the burden of those fines, if they do not implement the plan correctly that's designed by the owner. Thank you. >> Excused. >> Chair member, Joe Cruz on behalf of California State Council of Labors. Appreciate the time and I'll be extremely brief.
My members are charged with performing tasks performed in implementing these stormwater plans on the construction site. We feel that these plans aren't one size fits all. They vary with geography, with topography, and when you go in, things obviously change. But you should know ahead of time and develop in these plans what you're in store for, in order to better protect our vital water ways. We need to implement these plans early in the planning phase and we strongly support this measure. >> Thank you, Mr. Chris. >> Thank you, Mr. Chair. Todd Bloomstein for the Southern California Contractors Association also in support, one quick note. Nothing precludes, or the bill doesn't change the practice of implementing this plan, as the individual firm with Griffith Company said. And contractors are liable for errors in the plan, or if they make mistakes in the plan or negligence in the plan? And those finds are significant up to $37,000 a day per violation.
They're very significant penalties, so I appreciate your support on this bill. Thank you. Others in favor? >> Mr Chair and Members, Brett Barrow with the National Electro Contractors Association. The California Legislative Council of Plumbing, Heating Piping Industry and the United Contractors and for the reasons that have been stated, we support this bill. >> Thank you. Any opposition to the measure? Seeing and hearing none. Joking. >> Good morning. Excuse me. >> Thank you. >> Jimmy McDonald with the California Special Districts Association. Regrettably, we do have to oppose this bill for a few different reasons. One is we do fundamentally believe that these plans are in the best hands of the contractor. Essentially, what they would be asking us to do is create these plans before a construction site actually even exists. Which is a little bit out of order. Secondly, these plans have to be updated on a regular basis as the construction site changes whether it's moving a pile of concrete or roofing tiles or anything.
These plans have to be updated as the ground changes levels and things are terraced, they have to be updated. So, we believe that the relationship is best fitted with the subcontractor contractor relationship, which is normally the process that's taken with this. So, we don't really see the issue with responsibility being shifted, because we're the owners of the permit, we understand that, so it ultimately lies on the public agency to ensure that we don't pollute the water. Their insurance, the general liability insurance, covers the subcontractor relationship. We're not exactly sure why we're hearing that it shifts the risk at all. But just generally, we think this is in the best hands of the contractors. It just makes sense, it's the way it's been for the last seven years. And we're not experts, the local elected officials, we hire experts because we're not the experts in construction. So regrettably, we have to oppose, thank you. >> Thank you. >> Good morning, Chair, members of the committee.
My name is Ronnie Berdugo. I'm here on behalf of the League of California Cities. Unfortunately, the League of California Cities, with the other organizations that are signed onto our letter, must oppose SB 1170. It was just last year that an identical version of this bill, AB 1315, by Assembly Member Alejo died in Assembly Appropriations Committee, our concerns with this bill have not changed from just a year ago. In fact, we would like to echo all of the comments made by Jimmy with CSDA and add that we believe that this bill is actually moving in the opposite direction of efficiency. As noted in the committee analysis, recent efforts have tried to streamline the process by allowing public agencies to use design built and other alternative procurement methods. Instead this bill actually proposes to split those responsibilities. Which will lead to increased costs and in this case, a less streamlined relationship between where we think the most intimate relationship is with the contractor and the subcontractor, in this case being the design professional. And at significant financial risks onto the public agency as was also mentioned in the committee analysis.
Unfortunately, in contrast to the intent language of this bill we fail to see how it's in the public's best interest to create the inefficiencies and project delivery proposed by this particular bill. So again we'd like to thank the author's office, the committee staff, and members of your committee for your time and consideration. Thank you. >> Sir. >> Mr. Chair and members Ian Padilla with the Coalition for Adequate School and Housing we also oppose this bill for the reasons previously stated by my colleagues and we are also a signatory to the joint letter.
Thank you. >> Government's shifting their response. >> Morning, Faith Connelly with the California State Association of Counties also in opposition. >> Thank you. >> Mister Chair and members, Jolena Voorhis here on behalf of the Urban Counties of California, also opposed. Thank you. >> Mike Dylan with the California Association of Sanitation Agencies, Major Wastewater Agencies in opposition. Thank you. >> Questions? Senator Moorlach. >> I'm just curious, since this is sort of left hanging. Are there any other deficiencies in your RPs that are similar to this one? Or is this just a unique case? >> I think they could probably answer that the best. I'm not a practitioner, but. >> Mr. I'm not sure I understand your question Senator. >> Well we're talking about this storm requirement, and when you're doing the bid are there any other areas that are kind of vague and opaque that you are bidding blind on, or was this the only one? >> No, this is the only piece that they don't design.
There are times when we look at traffic control. There maybe a lump sum items for traffic control, but that we understand completely. It's something that we understand the operation of what it's going to be and we can price that. The problem with the sweepy plan is that it requires knowledge of the topology and the soil content and all these other pieces.
And then we've got to put all that together prior to the bid without being able to put a plan together in advance. >> In an RFP process, you have an opportunity to meet with the agency to have a meeting, and you can ask all kinds of questions before you submit your bid. Is that correct? >> Yes, you can. Many times. Many times they don't. We can ask a question, but the answers invariably come back, the typical response is bid it like you see it. Now, it is interesting, Senator, CalTrans has adopted what we're recommending already they do this. They prepare the water quality plan and they put together actual bid items that cover everything in the implementation. And then as the project changes and moves, we work with the CalTrans resident engineer and we just go ahead and they change the plan as we go. And we implement the bags, or implement the straw waddles or whatever it is, as we go.
So we're just liking to see that model through the rest of the industry. >> If I understand you correctly, you're complementing CalTrans. >> I said that they got this process right. >> Thank you, thank you Mr. Macgrew. >> Senator, we should note that the Alejo bill is substantially different from this bill because we've accepted the committee amendments on design bill, best value, and the construction manager at risk contract.
So we're narrowing its application, because in the design bill, then that's a different animal. >> Well I'm just wondering, when you put the RP out and if this is still kind of dangling, that you say I want you to bid on two components. One is the overall project, and then the second is the storm component, the water component. So that the contractors are bidding on the same thing and not having this black box kind of problem where that could make the difference on the bids right? >> Yes, but this bill wouldn't even allow us to do that.
We would have to go to a separate contractor or design professional. We wouldn't be able to actually contract with the contractor to do these anymore under this bill. We would actually have to go for a third contract. >> So what have you done to fix this problem? What have all the municipalities done to try to correct this flaw? >> Just, we try to follow the requirements that were set up by the federal government and the state government, and the requirements were to ensure that pollution didn't reach our waterways. >> Yes and that's the case. I mean that's the bigger issue is the change order issue. And so, change of orders happen for many different reasons. Whether it's this, whether it's storm water plans or whether it's the cost of materials. It happens all the time anyways. >> It shouldn't. >> It shouldn't. >> It shouldn't, change orders are an [UNKNOWN] to me. I expected something at a certain price and it isn't fair to disadvantage a bidder. So I had incredible stories, Mr. Chair, of change orders in Orange County which I don't even want to get into it.
But we almost feel ripped off that you were underbid and then you just got paid more than the second best bidder with all the change orders. That stuff 's gotta stop. So we've gotta help our contractors and being fair to the taxpayers. >> Yeah, this bill won't fix change orders. >> Senator some of the municipal and public contracts that are being let prohibit any change orders on the storm water prevention plan. They specifically say that you will indemnify and there are no change orders so that just aggravates the situation. >> Yeah, you don't know what you're bidding on. >> And that's hopefully what 1170 fixes. >> Thank you, thank you, Mister Chair. >> Senator Beall. >> I think the current process is sort of like bid on a project, and then afterwards we'll deal with the storm water or issues as they go along.
And then obviously, we got the whole situation with the alphabet soup of agencies, not just the cities, and counties. And then they start saying well we want you to do this, we want you to do that and then it has to go through a process every time they do that. So I think what happens is a lot of that results in uncertain results and higher bids. Pay more money you know if you want. So I think if you did things right in the beginning you would lower the amount of uncertainty and lower the amount of change orders. Now the other options if they don't like that, they can do a design build or other kinds of the process allows under the statute.
There's other kinds of process that would allow them to construct things in a different format that if they don't particularly like this way, they can do it another way. But the big thing for storm water is it drives people crazy, I've heard this for years. It drives people crazy because nobody wants to take responsibility, everybody's pointing the finger at everybody else. And so for me I like to have this done as early as possible. That's why I think the bill is a good idea. You might have to some tweaking with The League of Cities and other groups but I think we should do this because this is a problem in all construction in California.
The stormwater planning is a mess in California. It costs people tons of money, it delays projects, it delays private projects, it delays public works projects. And I hope that this bill is part of the answer, but time is money. We're seeing it cost money on construction and transportation projects as time. It's not the cost of the project. It's the wasted time.
And when these government agencies start pointing at each other, demanding change orders, this is an area where there's big amounts of change orders in actual fact. I know that's true. I don't know if the contractors can comment about this- >> [INAUDIBLE] Senator Beall, I read that as an emotion. >> Am I close. >> I used to wear a button that said, and I still have it in my office. And I think some of you have seen it, and it says change orders and there's a big cross through it. Because I think we have to do things up, we have to figure out the problem before we start building the project. >> Moorlach and Beall >> I move the bill.
>> Bill has been moved. >> Anything further from the members, you want to close? >> Yeah, I urge a yes vote. And just note that it looks as though we're in our fifth year of a drought, so we've basically dodged some of these egregious problems that may occur because there hasn't been any rain this fall. So this is a really timely piece of legislation. >> Very good, this is do pass as amended to Environmental Quality. And I'm sure that committee will do a fantastic job in making sure that this bill is taken care of in a most appropriate manner.
Secretary, call the roll. >> Hertzberg? >> Aye. >> Hertzberg, aye. Nguyen? >> Beall? >> Aye. >> Beall, aye. Hernandez? >> Aye. >> Hernandez, aye. Lara? >> Aye. >> Lara, aye. Moorlach? >> Aye. >> Moorlach, aye. Pavley? Yeah, 5-0. >> 5-0 we'll hold roll open. Thank you, Senator Wieckowski thank you so much. File Item number 10, SB 1011, Senator Mendoza dealing with conflict of interest. Members, file item number 10. Senator Mendoza?.