FOR METRO THANK YOU FOR BEING HERE- ME TO JUST TALK A LITTLE BIT ABOUT THE BASIC- RUN OF SHOW ABOUT WE'RE GOING TO DO TODAY AND THEN DIVE AND- WE'VE GOT TWO COMPONENTS ONE WE'RE GONNA TALK ABOUT- WATER RATES IN THE FIRST HOUR. AND THE MEASURES FINANCES GENERALLY IN THE SECOND HALF OF THE TWO HOUR TIME PERIOD- IN THEGROUND RULES FOR THE CONVERSATIONS THERE WE'RE GONNA HAVE A DISCUSSION WITH THE WATER DEPARTMENT AND THE COMPTROLLER- TO- NOT OF WHAT MISTER VICES- MAYOR THANK YOU FOR COMING TODAY TO.
I'M GOING TO ASK. COUNCIL MEMBERS TO SAVE QUESTIONS FOR THE ADMINISTRATION FOR ANOTHER DAY- WERE WE'VE GOT LIMITED TIME WITH THE COMPTROLLER WE SHOULD MAKE THE MOST OF IT- I'VE GOTTEN A PROMISE FROM A NEW FINANCE DIRECTOR TO COME BACK IN THE BEGINNING DECEMBER TO TALK ABOUT A GAME PLAN FROM HERE ON OUT- SO WE'RE GONNA WE'RE GONNA FOCUS ON. WATER DEPARTMENT AND COMPTROLLER HERE TODAY- AND- BEYOND THAT- I GUESS I'M GONNA GIVE COUNCILMEMBER HENDERSON AN OPPORTUNITY TO INTRODUCE THE ISSUE FOR THE FIRST HOUR ABOUT THE WATER RATES AND THEN WE'LL- HEAD OVER MISTER POTTER.
THANK YOU COUNCILMAN NETS AND COUNCILMAN ANGIE HENDERSON A SERVE THE THIRTY FOURTH DISTRICT AND ALSO CHAIR THE PUBLIC WORKS COMMITTEE OF THE PCT I APPRECIATE AD THAT THE- DEPARTMENT DIRECTOR AT DR POTTER. AND IS HERE TO MEET WITH US AT. I APPRECIATE ALSO HAVING HAD A KIND OF PRELIMINARY AT A BRIEFING IN THIS REGARD TO THEY HAVE A LOT OF A GREAT INFORMATION TO SHARE WITH US AND WITH THAT AM I WOULD THINK DIRECTOR POTTER AND TURN IT OVER TO HIM. THANK YOU CAN SLEEP ANDERSON MEMBERS OF THE COUNCIL I APPRECIATE THE OPPORTUNITY TO ADDRESS YOU ABOUT OUR WATER RATES. THE OPENING SLIDE HAS A WEBSITE ADDRESS NEW WATER RATES DOT NATIONAL DOT GOV EVERYTHING WE DISCUSS. AND EVERYTHING ABOUT THE WATER RATE PROPOSAL IS AT THAT WEBSITE LOCATION SO. IF YOU. REQUIRE FURTHER RESEARCH YOU CAN GO THERE OR OBVIOUSLY YOU CAN CONTACT US FOR ANY QUESTIONS YOU MAY HAVE. TO MY RIGHT IS AMANDA DO YOU WEAR SHE IS THE CFO FOR METRO WATER SERVICES AND TO MY LEFT TO SHED A LIGHT LAW SHE'S THE MANAGERS OF. STRATEGIC PLANNING AND LONG TERM CAPITAL PLANNING BILL BE PRESENTING PART OF THIS PRESENTATION.
THE OPEN WITH THE- OBSERVATION THAT WE'VE BEEN IN BUSINESS SINCE EIGHTEEN THIRTY THREE IF YOU ARE ELEVEN ROAD GOING. PROBABLY CHILL ON TOP OF THE HILLYOU'LL SEE A HISTORICAL MARKER THAT REPRESENTS WHERE THE FIRST PUMPING STATION WAS AND THE FIRST RESERVOIR SO WE'VE BEEN IN BUSINESS FOR A REALLY LONG TIME. SO THESE ARE FOUR PHOTOGRAPHS THAT ARE OF A NOTE THE UPPER LEFT HIS EIGHTH AVENUE RESERVOIR. IT WAS BUILT IN EIGHTEEN EIGHTY NINE. THE PHOTOGRAPH IN THE UPPER RIGHT IS THE BOILER HOUSE THE PUMP HOUSE AT OMOHUNDRO OUR TREATMENT PLANT. IT WAS ALSO BUILT IN EIGHTEEN EIGHTY NINE. AND THERE ARE. PIPES AND VALVES IN A FACILITY THAT WERE INSTALLED ORIGINAL INSTALLATION THAT STILL WORK. VERY WELL. THE PHOTOGRAPH ON THE LOWER LEFT IS A REPRESENTATION OF THE COMBINED SEWER THAT WAS BUILT IN THE LATE EIGHTEEN HUNDREDS. A LOT OF THE STREAMS IN NASHVILLE WERE MADE INTO SEWERS DURING THAT TIME TO SOLVE SOME HEALTH ISSUES. A LOT OF THOSE SEWERS ARE STILL IN OPERATION AND IT'S CALLED THE COMBINED SYSTEM. OUR FIRST- WATER RECLAMATION FACILITY THAT SOME FOLKS CALL MADE WATER AND SEWAGE TREATMENT PLANT. E CALL A RECLAMATION FACILITY BECAUSE THAT'S WHAT HAPPENS AT THAT LOCATION.
IT WAS BUILT IN NINETEEN FIFTY EIGHT AND ON HIS SERVICE A MAJORITY OF OUR SERVICE AREA WE HAVE TWO OTHER. COLLATION FACILITIES AS WELL AND- DEPORT BORDEAUX AREA AND IN THE RIVERGATE AREA. SO TALK ABOUT ARBOR STRUCTURE A LITTLE BIT AND TO GIVE OU AN IDEA SCOPE AND SCALE. WE HAD TO WALK THROUGH THE PLANTS EACH CAN PRODUCE NINETY MILLION GALLONS OF WATER A DAY.
WE HAVE SIX FIFTY SIX WATER PUMPING STATIONS AND THIRTY SEVEN RESOURCED. SIXTY THREE THOUSAND FIVE HUNDRED VALVES IN OVER TWENTY ONE THOUSAND FIRE HYDRANTS I MENTION THAT BECAUSE IT DEMONSTRATES THE SCOPE OF WHAT WE HAVE TO OPERATE. THE ALL THAT IS THREE THOUSAND MILES OF WATER PIPES SO IF YOU THINK ABOUT THREE THOUSAND MILES FROM HERE. GENERALLY SPEAKING YOU'LL GO TO LOS ANGELES AND THE NEXT SLIDE WILL TALK ABOUT HOW WE GET IT BACK FROM LOS ANGELES. WE HAVE ABOUT TWO HUNDRED FOUR THOUSAND WATER CUSTOMERS. ONLY RECLAMATION SIDE WE HAVE THREE- PLANTS THE CENTRAL PLAN I'VE SHOWED YOU EARLIER. TRY CREEK. IN THE RIVERGATE AREA WAS BUILT IN NINETEEN SIXTY ONE. AND WHITES CREEK WAS BUILT IN NINETEEN SEVENTY FIVE. THERE'S A LITTLE BIT MORE. MILEAGE OF SEWER PIPES BECAUSE WE HAVE SERVICE AREA OUTSIDE THE COUNTY. WE HAVE ABOUT TWO HUNDRED SIX THOUSAND CUSTOMERS ON SUICIDE WOULD FOR THE SAME REASON AND ON THE FAR LEFT TO THE SLIDE IS THE BILE SALTS FACILITY WHICH IS. BUILT IN TWO THOUSAND NINE. SO THIS IS A CURRENT WATER AND SEWER BILL. I WANT TO POINT OUT TO THE MEMBERS OF THE COUNCIL THAT WE ARE NOT DISCUSSING STORMWATER FEES IN THIS PRESENTATION OR THIS PROPOSAL THIS EXCLUSIVELY TALKS ABOUT WATER AND SEWER ONLY.
SO THIS IS THE ADS IS- AMANDA IS GOING TO GO INTO THE PROPOSED BUT I WANTED TO GIVE YOU AN EARLY IDEA OF THE COMPLEXITY OF THE CURRENT BILLING STRUCTURE. SO WE HAVE THREE TYPES OF CUSTOMERS AND SEVERAL TYPES A METER SIZES. SO IF YOU LOOK AT THE BOTTOM TO SMALL MEDIUM LARGE COMMERCIAL AND INDUSTRIAL. SO THE COMBINATIONS OF BILLING POSSIBILITIES IS VERY LARGE. ONE OF OUR GOALS IN THIS PROPOSAL IS TO SIMPLIFY OUR BILLING STRUCTURES SO IT MAKES MORE SENSE AND IT'S EQUITABLE.
AND JUSTIFIABLE. THIS IS A TYPICAL RESIDENTIAL CUSTOMER GRAPH ON. IF YOU LOOK AT THE BLUE ON THE LEFT 30% OF OUR RESIDENTIAL CUSTOMERS USE FROM ZERO TO TWO CCS OF NON ONE CCF IS SEVEN HUNDRED FORTY EIGHT GALLONS OF WATER THAT'S OUR BILLING UNIT- IT'S ONE HUNDRED CUBIC FEET OF WATER. SO TO CCF'S ONE THOUSAND FOUR HUNDRED SIXTY NINE GALLONS. THOSE ARE RESIDENTIAL CUSTOMERS USE LESS THAN SEVEN CCF. SO IT'S 80% OF A RESIDENTIAL CUSTOMERS USE LESS THAN SEVEN. CCF AND THAT'S IMPORTANT AS WE TALK ABOUT THE RATE PROPOSAL GOING FORWARD. LITTLE BIT OF A HISTORIC HISTORY REVIEW OF WATER AND SEWER RATES. IN NINETEEN NINETY EIGHT WAS THE LAST RATE ACTION DONE IN METRO OUR SERVICES AND THAT WAS A REDUCTION IN OUR WATER RATES. IN TWO THOUSAND NINE TEN ELEVEN THERE WERE A SERIES OF INCREASES. JUST ON A PERCENTAGE BASIS THE RATES WERE NOT REALIGNED AS THEY ARE BEING PROPOSED TO PRESENTLY. SO IN THE UPPER BOX IT'S REALLY NOT WORLDLY. TO READ THAT SO 82% OF OUR RESIDENTIAL CUSTOMERS.
THEY USE SEVEN CCF OR LESS SO OVER TWO DECADES PERIOD THERE BILL HAS GONE UP FOUR DOLLARS AND SEVEN CENTS. SO WE'RE A HUGE VALUE TO OUR CITIZENRY AND WE DEMONSTRATE I THINK OUR ABILITY TO CONTAIN OUR COSTS TO GET US TO THIS BOOK THIS POINT IN TIME. SO TALK ABOUT OUR ROOTS ARE PEER CITIES BOTH REGIONALLY AND LOCALLY.
IF YOU LOOK AT OUR RATES ON THE BOTTOM FOUR TWO CCF WERE ELEVEN DOLLARS AND EIGHTY CENTS. THE AVERAGE FOR OUR PEER CITIES ON UTILITIES ARE SIZE. THE AVERAGE IS FORTY TWO DOLLARS AND FORTY ONE CENTS. ON THE SIXTY SI HAVE SIDE VIA THE ARE BILLING LEVELS FORTY TWO DOLLARS EIGHTY FOUR CENTS. IN OUR AVERAGES SEVENTY EIGHT DOLLARS. ONE OF THE THINGS THAT A MAN DOES NOT GO INTO DETAIL IS THAT WE PROTECTED OUR LOWEST CLASS OF USERS D. ZERO TO TWO CCS. TO MINIMIZE THE IMPACT OF THEIR BILL. OUR REGIONAL. NEIGHBORS DON GENERALLY SPEAKING WITHIN THE STATE. WE HAVE A SIMILAR COMPARISON WE TALK ABOUT THE SIX CCF THE AVERAGE IS SIXTY FIVE DOLLARS AND OURS IS FORTY TWO EIGHTY FOUR SO THE AS IS WE ARE WELL BELOW OUR REGIONAL AVERAGE AND WHAT WE ARE WELL BELOW AVERAGE.
SO NOW I'M GONNA TRANSITION TO AMANDA. OKAY THANK YOU MISTER POTTER SO WE TALK ABOUT THE FINANCES AND THAT'S THE BASIS FOR WHAT WE NEED IS THE BASIS FOR A RATE INCREASE SO SINCE TWO THOUSAND ELEVEN OUR COSTS HAVE GONE UP THIRTY PERCENT. BUT THEY GOT BUT OUR CUSTOMERS BILLS HAVE GONE UNCHANGED. SO WE HAVE TO BACK UP TO BUT IS THAT WE WORK WITH WE HAVE THE OPERATING BUDGET THAT YOU APPROVE EVERY YEAR AND THE CAPITAL IMPROVEMENTS BUDGET. OUR OPERATIONS BUDGET IS FUNDED PRIMARILY BY REVENUE AND IT'S THE UTILITY BILLS IT'S THE SALARIES AND BENEFITS. CHEMICALS ANYTHING THAT GETS USED UP ON A REGULAR BASIS. OUR CAPITAL IMPROVEMENTS IS FUNDED BY BOND REV BONDS AND REVENUE AND THAT'S MADE UP OF WATER PIPES CLEAN WATER NATIONAL PROGRAM AS WELL AS MAINTENANCE AND REPAIR.
WE HAVE TO BALANCE THOSE TWO WHEN LOOKING AT OUR FUNDING. OUR OPERATING EXPENSES 4201940% OF ALL ALMOST 40% IS SALARIES AND BENEFITS. FOLLOWED CLOSELY FOLLOWED BY UTILITIES AND THEN CHEMICALS. WE DO EVERYTHING WE CAN TO GET EVERYTHING WEEK EVERYTHING OUT OF EACH DOLLAR. SPEAKING OF THAT SO WE'VE BEEN WORKING ON EFFICIENCIES FOR NEARLY THREE DECADES WE'VE REDUCED OUR EMPLOYEES EMPLOYEE NUMBER FROM A THOUSAND TWENTY FIVE TO SIX HUNDRED SIXTY EIGHT.
AND THAT'S ALMOST A 34% REDUCTION AND IN EVERY SENSE OF THE WAY AND WHERE WOULD THAT WE COULD WE'VE USED OUR TECHNOLOGY TO BE MORE EFFICIENT. AS YOU SAW IT YOU TO- ARE UTILITIES IS QUITE A LARGE PERCENTAGE OF OUR OPERATING BUDGET AND WE WORK TO REDUCE THAT BY ALMOST TWO MILLION DOLLARS EACH YEAR. WITH ALL THOSE EFFICIENCIES IT'S STILL COST METRO WATER SERVICES FIVE HUNDRED SEVENTY THOUSAND DOLLARS A YEAR. FOR A DAY SORRY A DAY TO WORK OR TO OPERATE. AND THAT'S THE OPERATING ON THE OTHER SIDE OF THE BALANCE IS SHE AS OUR CAPITAL JEAN IT'S GONNA TALK LITTLE BIT ABOUT THAT. SO ON THE CAPITAL SIDE. WE NEED A HUNDRED. TO THREE HUNDRED MILLION DOLLARS A YEAR IN CAPITAL INVESTMENTS. ARE PROJECTS THAT- INVOLVED THE WATER PLANTS THE WASTE WATER PLANTS THE WATER TANKS AND A HUNDRED AND SIXTY EIGHT PUMP STATIONS IF YOUR CALL ALL THE INFRASTRUCTURE MISTER POTTER TALKED ABOUT WE DO HAVE TO MAINTAIN AND REINVEST IN THAT INFRASTRUCTURE THIS IS ONE PROJECT THE WHITES CREEK PUMPING STATION AT TWENTY FOUR MILLION DOLLARS.
IT'S ALSO THE UNDERGROUND SO THE THREE THOUSAND MILES OF WATER MAIN AND THE THIRTY ONE HUNDRED MILES OF SEWER MAIN WE ALSO HAVE TO MAINTAIN. THIS PROJECT WAS A PROJECT WE DID IN DONELSON AREA FOUR AND A HALF MILES OF LARGE DIAMETER WATER MAIN TO PROVIDE REDUNDANCY TO OUR OLD WATER MAIN SO THAT WE CAN MAKE SURE THAT THE TRANSMISSION OF SERVICE TO ALL OF THOSE CUSTOMERS IN THAT AREA IS.
CONSTANT AND MAINTAINED. OUR WATER INFRASTRUCTURE IS AGING OVER 65% OF OUR WATER MAINS ARE OVER FORTY YEARS OLD. THAT'S NINETEEN HUNDRED MILES WATER MAIN SO IF WE CAN GET TO- LOS ANGELES ON THE WATER MAINS WE GET TO PHOENIX ON WHAT'S OLD- 5% OF THAT. IS OVER EIGHTY YEARS OLD SO WE ARE BEHIND ALREADY ON WHAT WE NEED TO REPLACE.
AN INTERESTING NOTE. IS THAT 1% WOULD BE EQUAL TO. THIRTY MILES OF WATER MAIN THAT'S ABOUT FORTY MILLION DOLLARS. A YEAR IS NECESSARY IN ORDER TO MAINTAIN AN END TO REPLACE THOSE WATER MAINS SO WE DO THAT 5% THAT'S OVER EIGHTY YEARS OLD THAT'S TWO HUNDRED MILLION DOLLARS THAT WERE ALREADY BEHIND. THE SERVER SIDE SAME SIMILAR STORY WITH THE SEWER EIGHTEEN HUNDRED MILES OR ABOUT 58% OF OUR SEWER MAINS ARE OVER FORTY YEARS OLD.
SIMILAR TO WATER MAINS YOU DO SEE THAT WE HAVE SOME NEW SEWER MAINS PEOPLE DO SOMETIMES ASK WHY YOU HAVE 12% OR 15% IS LESS THAN TWENTY YEARS THAT'S NEW DEVELOPMENT THAT'S WHERE OUR SYSTEM HAS BEEN GROWING. AND DEVELOPERS PAY FOR THAT SO THE NEW WATER MAINS ARE PAID BY DEVELOPERS BUT IF THERE COST MOVING FORWARD IN BUT WE END UP MAINTAINING THAT WE OWN IT AND MAINTAIN IT AFTER IT IS PUT IN SERVICE.
SO REMAINS ARE ALSO A CHALLENGE IN THE FACT THAT AS THEY DECLINE IN THEY GET OLD. THEY TEND TO LEAK AND THEY LEAK OUT OF SIGHT WITH A WATER MAIN YOU NORMALLY KNOW WHEN IT'S BROKEN BECAUSE THERE'S WATER SPEWING OUT OF THOSE CUSTOMERS OUT OF SERVICE. WITH THE SEWER MAIN IT LEAKS IN A DIFFERENT WAY RAIN WATER AND GROUNDWATER RULE INFILTRATE WHICH WILL CALL SEWER OVERFLOWS.
ARE SYSTEM BEING THE AGE THAT IT IS HAS CREATED A LOT OF OVERFLOWS WHICH PUT US INTO A CONSENT DECREE. SO IN TWO THOUSAND AND NINE WE ENTERED INTO A CONSENT DECREE AND WHAT IS THE CONSENT DECREE THAT'S A NOD AGREEMENT BASED ON A FORCE MET. THE VIOLATIONS OF THE CLEAN WATER ACT. THIS IS BETWEEN EPA DEPARTMENT OF JUSTICE. DECK IN THE CITY OF NASHVILLE OT JUST METRO WATER SERVICES. THE CITY. WHICH WE MUST BE IN COMPLIANCE BY TWO THOUSAND AND TWENTY EIGHT. IF WE'RE NOT IN COMPLIANCE THERE STIPULATED PENALTIES IN THERE COULD BE OTHER ENFORCEMENT ACTIONS. THE CONSENT DECREE WE CALL THE CLEAN WATER NATIONAL PROGRAM AS A MAN TO MENTION THAT'S PART OF OUR CAPITAL INVESTMENT. IT'S A ONE POINT FIVE BILLION DOLLAR PROGRAM.
SIXTY PROJECTS ARE ON HOLD RIGHT NOW AS PART OF THAT PROGRAM BECAUSE WE LACK FUNDING. THE LONGER WE WAIT THE MORE IT WILL COST WE HAVE LARGE PROJECTS THAT NEED TO START NOW BECAUSE OF THE COMPLEXITY IN THE LENGTH OF THOSE PROJECTS. IN OVER A HUNDRED AND FIFTY MILES OF SEWER MAIN NEED TO BE RE HALF AND TO PUT THE CONTEXT TO THAT EVEN THOUGH IT'S A HUNDRED FIFTY MILES OF SEWER MAIN THAT NEED TO BE RE HAB. THAT'S LESS THAN 5% OF OUR OVERALL SEWER SYSTEM WHICH ALSO NEEDS TO CONTINUE TO BE RECAPPED.
SO HOW DID WE GET HERE. IN JANARY OF TWENTY SIXTEEN METRO WATER SERVICES BROUGHT A COST OF SERVICES STUDY TO THE MINISTRATION AND TO BRING THIS THIS TO A TO EVERYONE'S ATTENTON IN TWENTY SEVENTEEN. WE BEGAN SCHOOL SCALING BACK OR CAPITAL ACTIVITY WITH NO ACTION IN TWENTY EIGHTEEN. WE WERE LABELED FITS- FINANCIALLY DISTRESSED BY THE COMPTROLLER'S OFFICE. AND WE WERE NOT APPROVED FOR THE STATE REVOLVING LOAN FUNDS. IN TWENTY NINETEEN TODAY. WE FACE ACTION BY THE WATER WEIGHT WATER WASTEWATER UNNY THING BOARD IN THE COMPTROLLER'S OFFICE. SO WHAT WE DO ABOUT IT SO WE HAVE WE HAVE ROUGH TELLS WHICH IS A NATIONALLY RECOGNIZED LEADER IN THE AREA OF WATER FINANCE. I'M AND THEY DID A COST OF SERVICE STUDY AND THE COST OF SERVICES STUDY IS WHAT LOOKS AT WHO USES WHAT AND MAKE SURE THAT OUR RATES ARE UP AND- APPLIED ACCORDINGLY. 91% OF OUR CUSTOMERS ARE RESIDENTIAL BUT YOU SEE IN THE SECOND. I CHART THAT FORTY ONE THEY ONLY USE 41% OF OUR WATER. 3% OF OUR CUSTOMERS ARE INTERMEDIATE KIND OR INTERMEDIATE COMMERCIAL AND THEY ALSO USE AROUND 40% OF OUR WATER SO WHAT THE COST OF SERVICES STUDY DOES IS IT ALIGNS ARE RATES ACCORDING TO USAGE.
IF WE DO NOTHING. YOU WILL SEE THAT OUR RATES DO NOT SO DO NOT MEET OUR NEEDS AND I LIKE TO POINT OUT THAT LITTLE GRAPH AT THE BOTTOM THERE THAT ONE POINT ZERO EIGHT THAT IS THE PART TWO- ADDITIONAL BONDS TESTING TODAY WE CANNOT REFINANCE OUR COMMERCIAL PAPER. AND THAT EFFECTIVELY CUTS US OFF FROM ANY TYPE OF ADDITIONAL CAPITAL FUNDING FOR CAPITAL IMPROVEMENTS- CAPITAL IMPROVEMENT DOLLARS ARE- PLAN ADDITIONALLY YOU SEE IN THAT COULD TWENTY TWENTY THREE LINE WE CAN NO LONGER MEET OUR COVENANT RATIOS FOR THE PRIOR SECOND LIEN AND THAT BUT THAT ARRESTS FORTY FAULT.
WITH ALL THAT BEING SAID HERE'S THE PROPOSED RATE STRUCTURE WE OBVIOUSLY NEED TO DO SOMETHING AND HERE'S WHAT ARE CASA SERVICES STUDY RECOMMENDS. WE WANT TO CONTINUE TO INCLUDE TWO CCS IN OUR BASE CHARGE. AND SO THE BASE CHARGE INCLUDES THAT FIFTEEN HUNDRED OR FOURTEEN HUNDRED AND HALF- GALLONS OF WATER THAT MISTER POTTER WAS TALKING ABOUT. IT ALSO HAS FOR RESIDENTIAL A FOUR TIER APPROACH TO USAGE SO THAT ZERO TO TWO THERE'SNO VOLUMETRIC CHARGE BUT AFTER THAT TWO TO SIX THERE'S A VOLUMETRIC CHARGE. AND SIX TO TEN THERE'S A VOLUMETRIC CHARGE AND TEN GRADERS OF ALL MAJOR CHARGE SO THE MORE YOU USE THE MORE YOU PAY OR THE LESS YOU USE THE LESS YOU PAY. AND THEN THE COMMERCIAL CUSTOMERS WILL SEE OF AS STANDARDS ONE MY ARE UNIFORM BIOMETRIC RATE.
AND THEN THERE WILL BE A WATER INFRASTRUCTURE REPLACEMENT FEE. WATER INFRASTRUCTURE REPLACEMENT BE WILL BE DEDICATED FUNDING TO THE- AGING WATER INFRASTRUCTURE THAT JANET WAS TALKING ABOUT. ON THE SERVER SIDE ALSO WILL CONTINUE TO INCLUDE THE TO CC F. AS IT DOES TODAY. AND THE A BIOMETRIC RATE WILL BE UNIFORM AND THERE WILL BE A SEWER INFRASTRUCTURE REPLACEMENT FEE. OF 10% NOW WE CURRENTLY HAVE THAT IN OUR BILLS- TODAY BUT IT WILL BE RE PURPOSED AND DEDICATED TO SEWER INFRASTRUCTURE REPLACEMENT. THIS IS A VERY COMPLEX BILLING- PROCESS IN RATES PROCESS THAT WE HAVE TODAY AND THERE ARE NUMERAL NUMEROUS VARIATIONS AND JUST TO LET YOU KNOW THERE'S A SMALL MEDIUM AND LARGE THERE'S A METER SIZE FOR EACH ONE OF THE COMMERCIAL. UNTIL ME A LARGE COMMERCIAL INDUSTRIAL SO THERE'S LOTS AND LOTS WE HAVE TO- CONTENDWITH THEIR THE NEW RATE STRUCTURE WE VERY MUCH SIMPLER BACK WHEN. THERE IS JUST ONE RESIDENT THERE'S A RESIDENTIAL AND COMMERCIAL THAT'S JUST TWO CLASSES. BUT IT'S NOT A BAD THING.
THAT'S WHY IT'S GONE GONE FOREVER WANTED TO IT THERE IT IS. THERE IN THE FIXED RATE IS GOING TO BE THE SAME FOR ALL CUSTOMERS IT COSTS US THE SAME TO. TO SERVICE A FIVE EIGHTHS INCH METER FOR RESIDENTIAL COMMERCIAL DOESN'T MUCH MATTER SO IT WE FIND THAT TO BE MORE FAIR AND EQUITABLE THE TO CC EFIS STILL INCLUDED WE JUST TALKED ABOUT THAT TIERED STRUCTURE. AND THAT'S NEW FOR RESIDENTIAL. AND THEN THERE IS THE FEES WILL BE TEN PERCENT- WATER AND SEWER INFRASTRUCTURE IN THE RESPECTIVELY NEXT. THIS YEAR IS THE TWENTY TWO IS THE REALIGNMENT. WE ARE A YOU JUST SEEN THAT WERE RESTRUCTURING EVERYTHING SO EACH INDIVIDUAL PERSON THAT WILL BE HAVE A NEW BILL BASED ON THEIR METER SIZE AND THEIR USAGE.
AFTER THAT THERE ARE CONSECUTIVE YEARS OF- PROPOSED INCREASES 4% AND 3% FOR THE TWENTY TWO THREE TWENTY FOUR. AFTER TWENTY AFTER THAT YOU'LL- IN THE PROPOSAL IS A CPI CONSUMER PRICE INDEX FACTOR FOR INCREASE OR 2% WHICHEVER IS GREATER. ALSO IN THE PROPOSAL IS A COST OF SERVICES A REQUIREMENT FOR US TO DO ANOTHER COST OF SERVICES STUDY AT LEAST EVERY SEVEN YEARS SO THE WORLD WHINING ARE RATES MAKING SURE WE'RE NOT GETTING TOO LITTLE OR TOO MUCH TO MAKE SURE WE'RE CONTINUALLY BEING FAIR TO OUR CUSTOMERS. SO HERE'S WHERE WE TALK ABOUT US BEING BEFORE. OR PRESENTLY AND NOT BEING ABLE TO MEET OUR COVENANT RATIOS. BUT IF THIS PROPOSALS APPROVED THIS IS WHERE WE WILL BE. THIS IS THE PROPOSED RATES IF M. EFFECTIVE FOR JANUARY ONE TWENTY TWENTY. AND YOU CAN UNDERTAKE A LOOK AT IT IT'S A NEW TIERED STRUCTURE DOWN THERE AND YOU SEE THE DIFFERENCE VOLUMETRIC CHARGES AS THEY GO UP. THE WHAT DOES IT MEAN FOR OUR CUSTOMERS SO. MISTER POTTER TALKED ABOUT 30% OF OUR CUSTOMERS USED TO CCF OR LESS A MONTH.
AND 80% USE SEVEN CCF OR LESS A MONTH. YOU'LL SEE SO THOSE THAT 30% OF OUR CUSTOMERS THEY SEE THREE DOLLARS AND TWENTY TWO CENTS ADDITIONALLY EACH MONTH WE WORKED REALLY HARD TO MAKE SURE THAT IT IS THIS IS AN OF AFFORDABLE INCREASE FOR OUR FOR OUR CUSTOMERS. ALRIGHT SO NOW LET'S TALK ABOUT HOW WE WOULD COMPARE. ONCE WE TRANSITION TO THE PROPOSED RATE STRUCTURE SO. HERE'S WHAT WE ARE I'LL GO TO SIXTY CFS TO MAKE IT CLEAR. ONLY FORTY TO EIGHTY FOUR. THE PROPOSAL TAKES THE FIFTY SEVEN FORTY THREE AND THEN WE'LL STILL BE WELL BELOW ARE PEER AVERAGE NATIONALLY SO WE'RE GONNA BE IN A GOOD POSITION RELATIVE TO OUR PEERS.
WE LOOK AT A REGIONAL NEIGHBORS IT'S- SIMILAR ON THE TO CC F. WE'RE GONNA BE HALF OF WHAT ARE. ARE PEER REGIONAL NEIGHBORS DO BUT WE'RE STILL BELOW THE NATIONAL AVERAGE FOR OUR- UTILITIES NET NATIONALLY. SO LET'S TALK ABOUT FEES WILL BET- WE'RE GONNA DO AN ADJUSTMENT TO ALL THE DEVELOPMENTAL FEES IT WAS ALSO BASED ON COST OF SERVICE WE'RE NOT ALLOWED TO MAKE- A SO CALLED PROFIT OFF OF DEVELOPMENT BUT WE'RE SUPPOSED TO RECOVER THE EXPENSE ASSOCIATED WITH DOING ANYTHING IS SOCIALLY WITH DEVELOPMENT. THAT HAS NOT DONE THAT HAS NOT BEEN DONE HISTORICALLY WITH THE NEW PROPOSAL FOR NOW A POSITION WHERE. OUR RESIDENTIAL AND COMMERCIAL CUSTOMERS ARE NOT SUBSIDIZING THE COST FOR DEVELOPMENT REVIEW FEES AND THINGS LIKE THAT. SO IN CONCLUSION THIS IS THIS IS WHAT WE DO FOR A LIVING HI PEOPLE ASK ME WHAT I DO. AND I DO TWO THINGS NUMBER ONE I DO RISK MANAGEMENT. NUMBER TWO IS I SELL TRUST.
SO TOMORROW MORNING SOME I LOOK IT UP THEIR CHILD WILL COME DOWNSTAIRS AND THERE I GO TO SYNC DROP LAST WATER. THEY'RE GONNA HAND THE GLASS WITH CHILD AND THE CHILD IN A PUT THAT WATER INSIDE THEIR BODY. AS AN EXTRAORDINARY RESPONSIBILITY. WHAT WE'RE ASKING FOR IS THE ABILITY TO CONTINUE TO DO THAT SAFELY. WE THANK YOU FOR YOUR ATTENTION.
THANK YOU MISTER POTTER- AND NOW WE'RE GONNA HEAR FROM THE DEPUTY COMPTROLLER MISTER MOPAR. ABOUT WATER RATES. ALL RIGHT THANK YOU ALL VERY MUCH- IT'S- IT'S A PLEASURE TO BE ABLE TO BE HERE WITH YOU THIS AFTERNOON AND WE APPRECIATE SO MANY OF YOU METRO COUNCIL MEMBERS TURNING OUT- TO HEAR ABOUT BOTH THE IMPORTANCE OF YOUR CHILL HERE ABOUT. THIS AFTERNOON. MY NAME'S JASON MOM POWER ON THE DEPUTY COMPTROLLER AND- RIGHT HERE ON MY LEFT IS JOHN GREER WHO IS A UTILITY SPECIALIST FOR THEIR OFFICE. AS I BEGIN TONIGHT FIRST LET ME SAY HOW MUCH WE APPRECIATE VERY MUCH YOUR METRO WATER DEPARTMENT- WE WORK WITH SCOTT AND AMANDA AND SHANA ON OUR REGULAR BASIS AND WE APPRECIATE THE JOB THEY DO FOR YOU. AND THE JOB THEY DO FOR THE CITY AND WE APPRECIATE THEIR PARTNERSHIP.
THE COMPTROLLER'S OFFICE AND THE WATER AND WASTEWATER FINANCING BOARD THAT IS ATTACHED OUR OFFICE HAS A VERY CLEAR INTEREST IN THIS MATTER. WE MUST HAVE CONFIDENCE THAT METRO'S WATER RATES ARE SUFFICIENT TO PAY THE BILLS. UTILITIES LIKE WATER SYSTEMS ARE SEWER SYSTEMS MUST BE SELF SUFFICIENT. UNLIKE OTHER AREAS OF GOVERNMENT UTILITIES CANNOT BE SUPPORTED BY A PROPERTY OR SALES TAX COLLECTIONS THE MONEY RECEIVED FROM RATE PAYERS IS WHAT MUST FUND OPERATIONS THINGS LIKE MAINTENANCE AND DEBT PAYMENTS AND ALL OTHER EXPENSES OF RUNNING UTILITY. NOW AS YOU'VE HEARD TONIGHT IN THE GREAT PRESENTATION- THAT WHICH IS GIVEN TO YOU. METRO'S EXPENSES HAVE GROWN SUBSTANTIALLY SINCE YOU LAST ADJUSTED YOUR WATER RATES WAY BACK IN TWENTY ELEVEN. THE WATER DEPARTMENT IS SIMPLY NOT BRINGING IN ENOUGH MONEY TO SUPPORT ITS OPERATIONS AND MAINTAIN AND UPGRADE ITS AGING INFRASTRUCTURE. THE STATUTORILY DEFINED NETPOSITION HAS DECLINED FOR THREE YEARS IN A ROW AND YOU'RE NASHVILLE WATER SYSTEM IS CONSIDERED FINANCIALLY DISTRESSED. NOW THE ONE THING THAT WE WANNA MAKE CLEAR TONIGHT IS THAT WE FULLY SUPPORT AT THE RATE FEE AND RATE STRUCTURE THAT YOU JUST HAD EXPLAINED TO YOU.
TO SAY IT SIMPLY IT IS NECESSARY AND OVER DO YOU. THE PAST SEVERAL WEEKS WE HAVE BEEN PARTNERING WITH YOUR WATER STAFF TO REVIEW THE RATE STUDY AND OTHER INFORMATION AND WE ARE CONFIDENT IN THE CONCLUSIONS OF THE PRESENTATION YOU'VE JUST HAD MADE TO YOU. NOW THERE'S ALREADY A PROCESS UNDER WAY WITH THE WATER AND WASTEWATER FINANCING BOARD AND ON NOVEMBER TWENTY FIRST WE WILL RECOMMEND TO THE BOARD. THAT THESE RATES BE IMPLEMENTED AND IF THE BOARD AGREES AS WE ANTICIPATE IT WILL WE WILL SEND IN ORDER TO METRO GOVERNMENT IN THAT AFFECT. BUT I KNOW YOU'RE ALREADY IN THE PROCESS AND YOU HAVEAN OPPORTUNITY TO DEFINE YOUR FUTURE IN INSTEAD OF BEING UNDER A STATE ORDER.
AND YOU CAN AND WE HOPE YOU WILL ADOPT THE RATE THAT YOU HAD PRESENTED TO YOU THIS AFTERNOON. LET ME SAY IT'S NOT JUST ABOUT RAISING RATES WE ALSO BELIEVE THAT YOU AS A METRO COUNCIL HAVE A RIGHT TO HOLD YOUR WATER DEPARTMENT MORE ACCOUNTABLE. OUR OFFICE CERTAINLY PROVIDE SOME OF THAT ACCOUNTABILITY. BUT WE ALSO AGREE THAT PERHAPS YOU SHOULD REQUIRE MORE PERIODIC REPORTING- AND IT IS IMPORTANT THAT YOU AS METRO COUNCIL MEMBERS YOU ARE THE WATER BOARD. IT IS IMPORTANT THAT YOU TAKE THAT ROLE VERY SERIOUSLY. NOW LAST MONTH I SENT AN EMAIL TO ALL OF YOU- TALKING ABOUT THE TWELVE HOURS OF UTILITY TRAINING THAT YOU'RE REQUIRED TO HAVE AS A MEMBER OF METRO COUNCIL.
YOU'RE REQUIRED TO HAVE THAT TRAINING AGAIN BECAUSE YOU ARE THE WATER OR DO YOU ARE IN THE UTILITY BOARD. I URGE YOU TO PLEASE TAKE THIS TRAINING REQUIREMENT SERIOUSLY. FOR ANY OF YOU WHO WERE AN INCUMBENT ON THIS COUNCIL NOT KNEW HOW MANY HELL IN A SECOND TERM MERCH DO WE HAVE IN THE ROOM THE TODAY. A GOOD NUMBER OR FOR ANY OF YOU THAT WHO ARE INCUMBENTS AS YOU CAN SEE FROM THE PRESENTATION YOU HAD YOUR WATER SYSTEM HAS LITERALLY BEEN GOING DOWN THE DRAIN WHILE YOU'VE BEEN HERE. AND. FOR THOSE OF YOU WHO ARE INCUMBENTS THAT IS EITHER HAPPENED TO YOU WITH YOU KNOWING. OR PERHAPS MORE LIKELY YOU JUST HAVEN'T REALIZED IT UNTIL NOW. BUT EITHER WAY THE TRAINING THAT WE PROVIDE THE TRAINING THAT IS REQUIRED BY STATE LAW HELPS YOU KEEP TRACK OF THINGS LIKE THIS SO THAT WE DON'T GET BACK TO ANOTHER CRISIS MOMENT LIKE WE'RE IN RIGHT NOW. NOW I HAVE SINCE I SENT YOU THE EMAIL A COUPLE WEEKS AGO RECEIVE SOME INCREASE FROM YOU- THAT SUGGESTS PERHAPS YOU'D LIKE TO ASK THE LEGISLATURE TO EXEMPT YOU FROM WATER AND UTILITY TRAINING.
AND I WOULD URGE YOU TO PLEASE NOT DO THAT. I THINK IF YOU HAVE SEEN TONIGHT. TWELVE HOURS OF WATER TRAINING FOR THE WATER BOARD IS A SMALL PRICE TO PAY TO MAKE SURE THAT YOUR SYSTEM IS MAINTAINED CORRECTLY. NOW THE GOOD THING ABOUT THIS TRAINING IS THAT THE COMPTROLLER'S OFFICE PROVIDES. TRAINING VIDEOS ON OUR WEBSITE TWITTER OF AVAILABLE TWENTY FOUR HOURS A DAY SEVEN DAYS A WEEK THREE HUNDRED SIXTY FIVE DAYS A YEAR AND THEY'RE FREE. THERE ARE NO BARRIERS TO IT WE'RE HAPPY IN IN IN ON TOP OF THAT WE'RE HAPPY TO PROVIDE ADDITIONAL TRAINING SESSIONS THAT CAN BE TAILORED SPECIFICALLY TO YOU. OR WE CAN APPROVE- THAT EDUCATION CREDITS COUNT FOR OTHER UTILITY TRAININGS YOU MIGHT ATTEND. BUT IT IS IMPORTANT TO KNOW THAT WE MUST APPROVE THOSE TRAINING SESSIONS BEFORE THEY ARE HAILED NOT AFTER THE FACT. NOW ANOTHER QUESTION THAT HAS COME OUR WAY SINCE I SENT YOU THAT EMAIL ABOUT THE TRAINING A COUPLE WEEKS AGO IS WHETHER OR NOT. METRO COUNCIL COULD PERHAPS FORM ANOTHER INDEPENDENT WATER BOARD. AND YOU CERTAINLY COULD YOU'VE DONE THAT QUITE SUCCESSFULLY WITH YOUR ELECTRIC UTILITY- THAT IS THAT IS AT ANY S.HAS ITS OWN BOARD- AND IT IS RUN RUN VERY WELL.
AND SOME OF YOU SAID YOU MAY WANT TO DO THAT FOR YOUR WATER UTILITY WE YOU CAN DO THAT. THE IMPORTANT THING TO REMEMBER ABOUT THAT HE IS IF YOU DO CREATE A SEPARATE BOARD TO MANAGER WATER UTILITY. YOU MUST HAND OVER ALL FINANCIAL CONTROL AND RATE SETTING AUTHORITY TO THAT BOARD. NOW CREATING A NEW BOARD WILL GET YOU OUT OF THE TWELVE HOUR UTILITY REQUIREMENTS TRAINING REQUIREMENTS.
THAT'S THAT'S KIND OF AN EXTREME MEASURE JUST TO GET OUT THAT TRAINING NOW. BUT IF YOU WANT A BOARD THAT MIGHT HAVE MORE TIME AND ABILITY TO HONING IN ON THE OPERATION OF YOUR WATER SYSTEM IT MAY BE SOMETHING YOU WANT TO DO. THE MEMBERS OF THAT NEWLY CREATED BOARD IF YOU GO THAT WAY WOULD HAVE THE TWELVE HOUR- RIKER THE AD THE TWELVE HOUR TRAINING REQUIREMENTS.
SO AGAIN AS I COME TO A CONCLUSION OF MY REMARKS LET ME LET ME SAY SPECIFICALLY AGAIN- AS STRONGLY AS I CAN. THAT WE DO ENDORSE AND SUPPORT. THE RATE AND FEE RECOMMENDATIONS THAT WAS DESCRIBED BY YOUR YOUR WATER SYSTEM STAFF TONIGHT. THEY WILL MOVE YOUR METRO WATER SYSTEM INTO A STRONG FINANCIAL POSITION AND PER AND HELP PROVIDE FOR YOUR MUCH NEEDED MAINTENANCE. BUT JUST LIKE YOU ALL I HAVE BEEN AN ELECTED OFFICIAL MYSELF I'VE STOOD FOR ELECTION SEVEN TIMES IN MY LIFE AND NEVER LOST AN ELECTION. AND SO I CAN TELL YOU THAT I KNOW. THAT IT CAN BE DIFFICULT TO VOTE FOR THINGS LIKE THIS SERVICE OR A FEE INCREASES. BUT LET ME SAY THAT THAT SCOTT SUMMED IT UP IN AND THAT'S JUST HOW REAL IT IS HE SUMMED IT UP AT THE PICTURE OF THE OF THE YOUNG CHILD DRINKING A GLASS OF WATER AND THAT'S LITERALLY WHAT IS AT STAKE HERE.
THE HEALTH OF YOUR WATER SYSTEM THE HEALTH OF YOUR COMMUNITY IS WHAT IS AT STAKE HERE- IF YOU CONSIDER THIS TONIGHT. THINGS LIKE WATER RATE SHOULDN'T BE POLITICIZED THE PATIENT IS SICK. AND THE WATER AND RATE FOR THE WATER RATE FEE STRUCTURE IS THE MEDICINE THAT CAN HELP MAKE IT BETTER THANK YOU ALL FOR GIVING US AN OPPORTUNITY TO COME TONIGHT AND SHARE WITH YOU. JOHN AND I WILL BE GLAD TO ANSWER QUESTIONS I'M REALLY GOOD AT DODGING QUESTIONS JOHNS REALLY GOOD AT ANSWERING QUESTIONS. BUT WE APPRECIATE THE OPPORTUNITY TO BE WITH YOU. WE HOPE THAT YOU TAKE THIS JUST AS SERIOUSLY AS WE DO WE BELIEVE THAT YOU DO- AND THANK YOU VERY MUCH.
THANK YOU DEPUTY DIRECTOR AMONG POWER AND I THINK BEFORE WE OPEN UP FOR QUESTIONS I DIDN'T WANT TO MAKE THE POINT YOU SHARED I THINK THAT. IS THE MORE YOUR SHARED BEFORE THAT THE LAST RATE ADJUSTMENT WAS- IN TWO THOUSAND ELEVEN BUT THAT WAS ACTUALLY AN ADJUSTMENT DOWN OF THE RATE AND THE RATE AS NOT BEEN INCREASED COLLEAGUES SINCE NINETEEN NINETY SIX- SO I THINK THAT'S- WORTH. KEEPING IN MIND FROM A CONTEXT PERSPECTIVE AND ALREADY WELL COLLEAGUES I GUESS ACCOUNTS WOMEN DOES WILL MAINTAIN THE BOARD FOR QUESTIONS- AND I THINK QUESTIONS WILL BE OPEN TO DEPUTY RECTOR MANPOWER MISTER GREER AND ALSO TO THE WATER DEPARTMENT BUT THESE QUESTIONS WILL BE SPECIFIC TO- THE PROPOSED A- RATE CHANGE. THANK YOU CUSTOMER HENDERSON SO WHAT ONE OTHER POINT BEFORE WE OPEN FOR QUESTIONS- JUST MAY REMIND EVERYBODY ABOUT MISTER MOM POWERS POINT ABOUT- GREATER ACCOUNTABILITY AND GREATER REPORTING.
WE'VE GOT TO BILLS COMING OUT PARTY ON SECOND READING THAT ADDRESS THAT- ONE WOULD MAKE IT SO THE WATER DEPARTMENT- WOULD MAKE AN ANNUAL REPORT- IN WRITING SPECIFICALLY ABOUT RATES AND THE HEALTH OF THE SYSTEM- AND THEN COME ALIVE TO TALK TO US ALSO. AND THEN THE SECOND PIECE WHICH IS DRESSES THE IDEA THAT- I THINK LITERALLY NO COUNCIL MEMBERS KNEW ABOUT IT- THIS THE WATER DEPARTMENT BECOMING A DISTRESSED WATER DEPARTMENT. THE OTHER PIECE OF LEGISLATION- THAT THE ADMINISTRATION HAS SIGNED OFF ON IT IS TOTAL AGREEMENT WITH WOULD MAKE IT GOING FORWARD WHERE ACROSS THE EXECUTIVE BRANCH- ONE COMMUNICATIONS COME FROM THE STATE OF TENNESSEE ABOUT THE FINANCES OF.
OF THE CITY FROM STATE YOU'LL BE A MANDATORY- SEND A COPY TO THE COUNCIL AT ITS- HONESTLY IT'S HARD TO BELIEVE IT'S TWENTY NINETEEN WE HAVEN'T HAD THAT BASIC LEVEL OF OVERSIGHT- BUT BUT IF WE PASS THAT THROUGH THIRD READING THAT. REALLY THE ELEMENTS HERE OF US- FROM THE COUNCIL NOT KNOWING WHAT'S GOING ON WE GO. TO ADDRESS THE SUGGESTION FROM THE COMPTROLLER'S OFFICE AND WITH THAT TOM WHAT I'D LIKE TO DO IS I REALLY THINK MOST OF THE QUESTIONS ARE PROBABLY FOR THE WATER DEPARTMENT SO. LET'S START WITH I'M SPECIFICALLY ANY QUESTIONS FOR THE COMPTROLLER'S OFFICE RELATED TO WATER RATES ONLY. AND I'VE GOT COUNCIL MEMBER. O'CONNELL TEED UP FIRST. OKAY SERVING RATES ARE YOU JUST THEM UNDER MEGASHARE UNDERSTAND METRO WATER AND CONTROLLER BOTH- RIGHT NOW I'M ASKING COMPTROLLER QUESTIONS ONLY RIGHT NOW OKAY SO JUST BECAUSE WE YOU HAVE GOT I WOULD LIKE THEM TO ANSWER THE QUESTIONS AND THEN GET WATER BACK TO THE MICROPHONES ARE GREAT BUT GOOD BECAUSE IT WAS THE FIRST QUESTION I HAD AND THIS IS SOMEONE IN RESPONSE TO BEING A SECOND TERM MEMBER OF THE COUNCIL I MEAN MY UNDERSTANDING AGAIN GOING THROUGH THIS AND UNDERSTANDING THAT.
ARE MARKED CHAIRMAN OF BUDGET AND FINANCE IS GONE WITH MAYOR COOPER OUT TO VISIT YOUR OFFICE ALREADY. THE COMPTROLLER'S OFFICE ANNUALLY PROVES OUR BUDGET AND TAX ANTICIPATION NOTICES AS WELL AS DEBT ANYWAY CORRECT. YES OKAY SO IN WHICH CASE LET ME PUT THAT QUESTION BACK AROUND AND SAY DID THE COMPTROLLER'S OFFICE HAVE AN AWARENESS THAT WE WERE GETTING TO A CRISIS POINT WHAT. ARE YOU SIGNED UP WATER ONE YEAH YES. BILL NO AN ACT AND SPEAK TODAY AND THANK YOU FOR THAT QUESTION. YES WE DID AND AS A MATTER OF FACT COMPTROLLER WILSON AND I HAD PERSONAL MEETINGS WITH MAYOR BERRY AND MAYOR BRILEY. AND WE COMMUNICATED IT WITH THEM WE COMMUNICATED IT TO THEM IN PERSON AND WE ALSO COMMUNICATED TO THEM IN WRITING.
ABOUT THE TENUOUS STATE OF YOUR WATER OPERATION DID YOU KNOW THIS MIGHT BE A QUESTION FOR. YOU KNOW ANY OF COLLEAGUES OR ARE YOUR OFFICE AS WELL THAT THAT COMMUNICATION REACH COUNCIL. OUT OUT I DON'T KNOW. THIS MR CONNELL I'VE I'VE SEEN NOW- THANKS TO THE WATER DEPARTMENT- COPIES OF THE SERVERS COMMUNICATIONS THAT YOU MENTIONED AND I'M A 100% CONFIDENT I NEVER SAW A MAN AND SO IS COUNCIL EIGHTY HENDERSON. THANK YOU. ANYBODY ELSE QUESTIONS FOR. MISTER GLOVER. THANK YOU CHAIR MISTER DEPUTY DIRECTOR I'M GONNA DO SOMETHING IS PROBABLY OUT OF CHARACTER FOR A LOT OF FOLKS WHO KNOW ME- AND SO THE RAPE FROM WHAT I'VE HEARD FROM THE STATE COMPTROLLER'S OFFICE IS IT SUFFICIENT TO BRING US BACK AND TRACK- IS IT MY HEARING THAT CORRECTLY AND THAT'S CORRECT YES THE READ THE RATES AS PROPOSED TODAY IN THE PRESENTATION YOU HAD YES.
WE HAVE AN IT DO WE HAVE A. I GUESS PHRASE IT DO WE HAVE- AN EMERGENCY SITUATION FUND SET UP IF WE REPEAT ANOTHER TWO THOUSAND TEN WE LET'S SAY WE GO ONE YEAR DOWN THE ROAD HERE. WOULD WE BE FINANCIALLY STABLE ENOUGH TO HANDLE THAT TYPE OF SITUATION AGAIN WITHOUT A CHANGE. OR OR WITH THE CHAIN EVEN WITH THIS CHANGE. THEY THEY HAVE SO WITHOUT A CHANGE IT'S ABSOLUTELY NO RIGHT NOT BE ABLE TO HANDLE WITH THE CHANGE YOU WOULD AT LEAST HAVE THE FOOTING TO START TO HANDLE A SITUATION LIKE THAT BECAUSE OF THE NEW REVENUE COMING IN.
BUT IT STILL WILL TAKE. SOME TIME TO REBUILD TO A POINT WHERE YOU COULD HANDLE CATASTROPHE AT THAT POINT BUT AT LEAST YOU'D BE ABLE TO GET THE DEBT NEEDED TO HANDLE QUICKLY. YOU KNOW WHEN YOU HEAR YOUR WATER STAFF TALK ABOUT THINGS LIKE POTENTIALLY BEING IN VIOLATION OF BON CONFIDENCE IN IN JEOPARDY OF DEFAULT I MEAN THOSE ARE SERIOUS AND SCARY THINGS. AND YOU NEED TO ESTABLISH RATES TO KEEP YOU IN THE BLACK AND ALLOW YOU TO BUILD A RESERVE AND YOU NEED TO BE PARTICULARLY CAUTIOUS AND I KNOW THE COMPTROLLERMIGHT TALK ABOUT THIS LATER IN HIS PRESENTATION BACK INTO NEARLY RATING THAT RESERVE. FOR OTHER PURPOSES. SO HERE'S THE PART THAT WILL CATCH SOME PEOPLE OFF GUARD- AND MISSED HERE I MEAN I KNOW IT'S NOT COME OUT EVERYONE YET. I'M PROPOSING AN AMENDMENT THAT ACTUALLY- ASK US TO PUT ANOTHER 5% ON TOP OF.
WHAT THE RECOMMENDATION IS THAT MAY COME BACK FROM YOU GUYS. ARE THAT HAS COME BACK TO THAT YOU'RE A- A BOARD WILL VOTE UPON. I AND THE REASON I'M DOING THIS BECAUSE FRANKLY. IF WE LOOK AT THE FINANCIAL STATE OF TENNESSEE. AND THE WAY THE MONEY IS MANAGE THEIR- I THINK YOU IN INSTEAD OF US HAVING TO BORROW EVERYTHING THAT WE DO. IN ORDER TO FIX OBVIOUSLY A VERY. OUT OF DATE SYSTEM. I THINK IT BE ADVANTAGEOUS FOR US TO START GETTING AHEAD OF THE CURVE. AND I HATE DEATH BY A THOUSAND CUTS. SO IF WE REALIZE WE ALREADY HAVE TO TAKE A- A RAISE- I THINK IN AND- THE WATER PARK AND WE'LL GET INTO THIS WITH THEM AT SOME POINT. MISTER CHAIR BUT THIS WOULD ADD ONLY ANOTHER DOLLAROR TWO- ON THE MONTHLY BILL BUT I BELIEVE IT STARTS BUILDING THE CASH RESERVES PERHAPS MISTER GREER. AND IN THE MANNER WHICH YOU ARE OR DRESSING. DO YOU THINK THAT'S A PRUDENT WIFE FOR US AS A COUNCIL.
TO REACT TO THE CONVERSATION WE'RE HAVING RIGHT NOW. AND TO BE PRO ACTIVE IN THE WAY. THAT WE APPROACH. THE POTENTIAL OF ANOTHER SITUATION SUCH AS TWO THOUSAND TEN. YEAH SO IF YOU- WANT TO TAKE A PROACTIVE STANCE OF TRYING TO MOVE MORE TO A CASH BASED FUNDING FOR YOUR CAPITAL PROJECTS THAN YES AND THAT'S A BUSINESS DECISION FOR THIS COUNCIL TO MAKE. TO DECIDE IF YOU WANT TO GO TO A CASH BASIS FUNDING OR TO. THAT BASE FUNDING WHICH IS HISTORICALLY DONE. BUT I THINK I THINK I THINK IT NEEDS TO BE A- SORT OF A COMBINATION OF BOTH DON'T THINK WE CAN CERTAINLY MOVED. TO APPEAR CASH BASED AT THIS POINT. BUT IF WE CAN START MOVING IN THAT DIRECTION- WITHOUT BEING TOO PAINFUL ON YOU KNOW OUR TAXPAYERS AND ARE.
AND THE CUSTOMERS OF THE WATER DEPARTMENT PERHAPS IT MIGHT BE SOMETHING THAT WOULD BE A FEASIBLE WAY TO. LOOK AT HOW WE GO FORWARD I MEAN IT'S EASY TO SAY AND I THINK ANYBODY COULD COULD TELL THAT TODAY YOU ARE NOT PREPARED FOR A DISASTER. YOU WERE NOT PREPARED FOR A OF A MAJOR INFRASTRUCTURE BREAK. AND. ANYTHING THAT YOU COULD DO TO HELP PREPARE YOURSELF FOR THAT BETTER. IS GOING TO HELP YOURSELF AND YOUR CITIZENS ON DOWN OR ON DOWN THE LINE OKAY WELL THANK YOU. MISTER DEPUTY DIRECTOR THANK YOU MISTER GREER THANK YOU CHAIR FOR ALLOWING ME TO ASKED THAT QUESTION. BEFORE WE MOVE ON DO YOU NEED ANY MEDICAL ATTENTION FOR HAVING JUST SUGGESTED PEN NO I TOOK I TOOK THE BLOOD PRESSURE PILL BEFORE I GOT HERE. AND I DOUBLED IT UP FOR YOU FOR THIS PARTICULAR MEETING YES THANK YOU.
THANK YOU. OTHER QUESTIONS FOR THE COMPTROLLER'S OFFICE STAFF BEFORE WE ASK WATER TO COME BACK TO THE MICROPHONE. THANK YOU VERY MUCH SO MUCH. AND WHILE THEY TRANSITION BACK UP YOUR COLLEAGUES I WANNA REMIND EVERYBODY- LIKE DON'T FEEL COMPELLED TO USE UP ALL THE TIME TILL FIVE THIRTY BUT AT FIVE THIRTY WE'RE GONNA DO A HARD STOP IN TRANSITION TO THE OTHER PART OF THE CONVERSATION BUT OBVIOUSLY THIS IS OUR CHANCE TO ASK AS MUCH AS WE CAN POSSIBLY ASK ABOUT THIS- SO- GOT MISTER O'CONNELL NEXT. I MEAN THIS IS. THE I THINK. KIND OF SEQUEL TO THE PREVIOUS QUESTION WHICH IS GIVEN THE NATURE FROM OF THE COMMENTARY FOR THE COMPTROLLER'S OFFICE JUST NOW. FIVE IS THIS THE RIGHT RATE PLANS. I AM CERTAIN IT IS COUNCILMAN WE PUT A LOT OF. A LOT OF WORK INTO THIS AND WE'VE GOTTEN A NATIONAL EXPERT TO WORK WITH US ON THIS YOU'LL FIND A YOU WILL NOT FIND A BETTER QUALIFIED NATIONAL FIRM TO DO THIS ANALYSIS.
AND INTERNALLY WE'VE DONE A LOT OF. RESEARCH AND A LOT OF VERIFICATION THAT WE AGREE AND TO SAY THAT WE PUT A LOT OF- WORK INTO THIS DOESN'T REALLY SCRATCHED THE SURFACE. I THINK THIS IS A GOOD PLAN I THINK IT GETS US IN AN EQUITABLE PLAN. I THINK IT PROTECTS OUR LOWEST USERS OF WATER THE LOWEST VOLUME METRIC USERS. I THINK IT ENCOURAGES CONSERVATION AND I THINK IT'S SUCH AS A IN A GOOD CAPITAL POSITION GOING FORWARD I'M I'M REALLY CERTAIN THIS IS A GOOD PLAN OKAY AND THEN.
THE FARTHER THAT AS I APPRECIATE THE ATTENTION EQUITY IN THERE I THINK I'M- I'D LIKE SOME HELP UNDERSTANDING THE IMPACT GIVEN. THE NEARBY QUESTION ABOUT OUR OVERALL FISCAL SITUATION- ACROSS METRO HOW DOES THIS IMPACT METRO AGENCIES INCLUDING ON A TIMING BASIS CONSIDERING FISCAL YEARS. WE'D HAVE SOME ANALYSIS THAT WILL BE A PART OF THE SYSTEM THAT WILL HELP US WITH THAT PIECE WE DO AND WE'VE MET SPECIFICALLY THE SCHOOL'S ABOUT THAT.
TO SAY THEY WERE OVERJOYED WILL NOT BE AN ACCURATE STATEMENT. I MET WITH CHRIS AND HIS STAFF AND THEY UNDERSTAND THEY HAVE AN IMPACT AND SOME TWO MILLION. IT'S AROUND TWO MILLION DOLLARS FOR THE FIRST SIX MONTHS OF TWO THOUSAND TWENTY. AND I ANTICIPATE- SIGNET SERIOUS DISCUSSIONS ABOUT THAT SO THEY'RE AWARE OF IT AND I'M WILLING TO COME WITH THEM TO THIS BODY TO EXPLAIN HOW THAT HAPPENED- BUT THEY HAVE AN IMPACT IN THIS IT'S NOT REALLY. RECOVERABLE AS A IN THE CURRENT SYSTEM. YOU MENTIONED THAT TO ARCHER BUDGET AND FINANCE AND THE MAYOR'S OFFICE BUT I WILL I THINK I JUST DID BOTH OKAY THANK CUSTOMERS FOR.
THANK YOU JUST CHAIRMAN OF THANK YOU GUYS I JUST MADE A COUPLE OF CLARIFICATIONS ON THE FIRST ONE ON THE PROPOSED INCREASE BY- TESTAMENT GLOVER IS IT MY UNDERSTANDING THAT THE PROPOSED RATE RIGHT NOW AS A USAGE AS WELL AS INFRASTRUCTURAL. THE ATTACHED TO WHAT WE'RE PROPOSING ALREADY IS THAT CORRECT THAT'S CORRECT WITH THE SUMMARY IT WOULD BE THERE'S A READY TO SERVE A FEE THAT IS ASSOCIATED DIRECTLY WITH INFRASTRUCTURE. AND THEN THERE'S A VOLUMETRIC FEE ASSOCIATE WITH USAGE SO THE INFRASTRUCTURE WILL BE THAT 10% THAT WOULD BUILDING OVER TIME TO BE ABLE TO GET TO IF ANYTHING SHOULD HAPPEN STUCK OR ACTUALLY THERE'S A LITTLE BIT OF SEPARATION BETWEEN THAT THE 10% IS DIRECTLY ASSOCIATED WITH.
INFRASTRUCTURE REPLACEMENT WITHIN THE REGULAR LATES THE REGULAR RATE STRUCTURE THERE'S ALSO AN INFRASTRUCTURE COMPONENT TO THAT. THE ESSENCE IS A FIXED CHARGE THERE'S A FIXED CHARGE AND AVAILABLE CHARGE AND THE FIXED HARGE INCLUDES THE INFRASTRUCTURE. ASSOCIATED WITH THE CURRENT OPERATION OF THE CURRENT SYSTEM. ON THE OTHER CLARIFICATION THAT I NEEDED AND IT TO OUR IN REVIEWING THE ACTUAL STUDY THAT WAS DONE. ON DAYS A PROJECTION FOR ABOUT FIVE YEARS ON WITH THE COST OF TOTAL COST WILL BE. AND I NOTICED THAT USING TWENTY NINETEEN AS A BASE WE HAVE THE SAME. AMOUNT OF FUNDING FOR THE NEXT THREE YEARS BEFORE WAS THAT PROJECTION INCREASE. MY QUESTION TOURISM AND AT EASE THANK YOU FOR LOOKING AT A SYSTEM WILL WEIGH IMPROVING OUR INFRASTRUCTURE. NOW WE HAVE A NEW SYSTEM BUILDING SHOULDN'T THERE BE A REDUCTION IN OUR COST OF OPERATION WITH LESS PEOPLE WITH LESS CALLS. HAVING TO FIX THINGS. THANK YOU FOR THE QUESTION EVEN THOUGH WE% WILL BE WILL BE.
BILLING EFFICIENCIES WITH OUR NEW INFRASTRUCTURE THE COST OF DOING BUSINESS CONTINUES TO ESCALATE. ARK OF THE COST OF OUR CHEMICALS GO UP EVERY YEAR UTILITIES THOSE COSTS GO UP EVERY YEAR WE DO PARA MODERATES THOSE COSTS ARE GOING TO COME UP EVERY YEAR. AND SO EVEN THOUGH THE INCREASES ME IS SOMEWHAT SMALL IT IS GOING TO CONTINUE TO ESCALATE IT- EMPLOYEE. BENEFITS AND SALARIES WILL GO UP IT. WILL GO UP A AS RECOMMENDED AND SO FORTH SO THAT'S- THAT'S WHY EVEN THOUGH YOU SEE EFFICIENCIES IN THE CAPITOL YOU'LL HAVE ON YOU MIGHT STILL FEE INCREASES IN THE OPERATING BUDGET. THIS INCREASE IN DECREASED GONNA WASH ITSELF OUT. OKAY AND THE LAST QUESTION THAT I HAVE BEEN LOOKING AT THE- WEBSITE FOR THE RATE PROPOSAL. I SEE THAT IS A OF. INCREASING RATE. WITH THE RESIDENTIAL CUSTOMERS BASED ON THE SIZE THE METER. BUT THEN WHEN YOU LOOK AT COMMANDER IN EVERYBODY'S PAYING THE SAME AMOUNT AT.
THAT RATE I OPPOSED TO BE LOWER THAN. THE REST. INCH METER AND A RESIDENTIAL THAT'S THE SAME THAT'S A FIXED COST IN THAT IN THAT COST ARE. IT WHAT DOES IT COST TO FIX THE METER BILLING. TO BUILD CUSTOMER REGARDLESS OF WHETHER THE RESIDENTIAL COMMERCIAL IS THE SAME IT ALSO INCLUDES 25% OF OUR DEBT SERVICE WHICH TIES INTO READINESS TO SERVE. SO WE HAVE TO BE READY TO TURN WHEN ANYBODY TURNS THE WATER ON WE HAVE TO BE PREPARED. TO SERVE THEM IF THEY TURN IT ON TOMORROW GREAT IF THEY DON'T GREAT. IN THE VOLUMETRIC BECAUSE THAT'S WHERE WE START GETTING INTO. ACTUAL USAGE IN DAILY USAGE SO WHEN WE DID THE COST OF SERVICE ANALYSIS WE LOOK AT A BASE RATE. WHAT'S KIND OF THE VOLUME THAT EVERYONE USES BUT THEN THERE'S ALSO MAX TODAY AND MAX OUR- I THINK EVERYBODY KNOWS PRETTY MUCH EVERYBODY GETS UP AND TAKES A SHOWER AT THE SAME TIME EVERYDAY.
SO BETWEEN SIX AND NINE WE HAVE A HUGE PEAK HOUR PEAK DEMAND AND THAT'S MAINLY BORN BY RESIDENTIAL CUSTOMERS. AS OPPOSED TO COMMERCIAL CUSTOMERS SAME THING AT NIGHT EVERYBODY GOESHOME FIXES DINNER AT THE SAME TIME. IN THE SUMMER. IRRIGATION CAR WASHING A LOT OF THAT'S RELATED TO RESIDENTIAL SO FOR RESIDENTIAL CUSTOMERS THEY BEAR MORE OF THAT READINESS FOR PEAK HOURS THAN PEOPLE DAYS. SO WE WANT TO WE HAVE TO CAPTURE THAT COST IN BY TEARING WE'RE HOPING THAT WE WILL ENCOURAGE THEM TO CONSERVE WHICH WILL HELP TO SHAPE SOME OF THOSE PEAK HOURS AND PEAK DATES. ADDITIONALLY ASSOCIATED WITH IT WHEN YOU HAVE ZERO TO THAT FIRST LITTLE BIT WERE INCLUDING IN THE BASE BILL WE HAVE TO MAKE THAT UP. IN THE OTHER RATE TEARS FOR THE RESIDENTIAL CUSTOMERS SO BECAUSE ALL THOSE RESIDENTIAL CUSTOMERS ARE GETTING SOME WATER INCLUDED IN THEIR BASE BILL. WE NEED TO BE ABLE TO RECOVER THAT MAKE. MAX OUR IN THAT MAX DAY- USAGE IN THE OTHER STEER STRUCTURES WHICH IS WHY THEY'RE HIGHER THAN COMMERCIAL.
THE MAKE SENSE. NO NO THAT'S THE WHOLE THE ANNUAL COST OF SERVICES THAT WE DONE AN ENTIRE ALLOCATIONS YOU ALLOCATE. DIFFERENCE BETWEEN WATER AND SEWER. AND THEN YOU START LOOKING AT THE DIFFERENT CLASSES OF CUSTOMERS AND RESIDENTIAL WHAT DOES IT TAKE FOR MAX OUR MAX DAY TO BE READY TO SERVE EVERYBODY WANTS TO TAKE A SHOWER AT THE SAME TIME. VERSUS COMMERCIAL THERE'S IS MORE. I'M CONSISTENT IF THAT MAKES IT YOU CAN KIND OF SEE PATTERNS WITH CONSISTENCY OF COMMERCIAL BUSINESSES AND WHAT THEY'RE USING. AND SO THEY'RE PAYING FOR THAT COSTS OF SERVICE. ALRIGHT WE'VE GOT TO THREE OR FOUR PEOPLE IN TEN MINUTES SO LET'S TRY TO KEEP MOVING AND I GUESS IF WE DON'T GET DONE I'M SURE YOU GUYS A COMEBACK FOR BUDGET FINANCE COMMITTEE MEETING. THAT'S OUR FAVORITE THINGS TO DO. ALRIGHT WE'VE GOT THE COUNCIL MEMBER PORTERFIELD NEXT. UPDATE TO CHEER I WILL TRY TO BE BRIEF I DO HAVE THREE QUESTIONS- ONE QUESTION YOU TALKED ABOUT TEARING THE SERVICES WAS THE RATIONALE INTO AND IT'S HERE I'LL VARSITY'S ACTUAL USES SO A CUSTOMER WHO USE THIS THREE IS BEING CHANGED TARSES FINDINGS CUSTOMERS USING SIX SOUTH.
THAT'S THE FIRST QUESTION THE SECOND QUESTION OF THE COMPTROLLER KNEW ABOUT THE PROBLEM THE TWO PREVIOUS MAYORS KNOW ABOUT THE PROBLEM IF THE WATER DEPARTMENT KNOW ABOUT THE PROBLEM AND IF SO WHY WAS THAT NOT DISCLOSE TO COUNCIL AND MY THIRD QUESTION I WILL I CLEAR FOR CATION ONLINE. AND THAT I DON'T WANT TO MISQUOTE YOU BUT IT WAS SOMETHING ALONG THE LINES OF DEVELOPERS NOT PAYING FOR SOMETHING IN THE RESIDENCE SUBSIDIZE AND THEY SAY HISTORICALLY THAT HAD NOT HAPPENED MOVING FORWARD IT WILL HAPPEN- CAN YOU EXPLAIN AS TO WHY THAT WE DID NOT HAPPEN YES MA'AM THE- THE TIERED STRUCTURE IS DIRECTLY ASSOCIATED COST OF SERVICE.
AND IT ALSO ENCOURAGES CONSERVATION ONE OF THE THINGS WE DID ORIGINALLY BEFORE DID THE COST OF SERVICE STUDY WAS TO DO A SURVEY OF OUR USAGE ON A RESIDENTIAL BASIS AND WE DETERMINED THAT THE AVERAGE PERSON A NATIONAL YOUTH SIXTY GALLONS OF WATER A- DAY. NATIONALLY THE NUMBER FIVE. SO THAT PROVIDED EMPHASIS ON WHY WE KEPT THE ZERO TO TWO CCS AS AS INEXPENSIVE AS WE COULD BECAUSE THAT GOES BACK TO THE AMOUNT OF WATER PEOPLE NEED TO LIVE. SO BEYOND THAT. WHEN PEOPLE START USING THE WATER FOR A DIFFERENT PURPOSE AND LET'S SAY THEY'RE IRRIGATING THEIR YARD. THAT WATER IN MY OPINION HAS A LITTLE BIT OF PREMIUM ASSOCIATED WITH IT AND THERE'S ALSO A PREEMIE ASSOCIATED WITH HAVING THAT PEAK DEMAND.
THAT WHEN ALL OF WHAT THE SPRINKLERS COME ON MONDAY WEDNESDAY FRIDAY AT FIVE AM WE HAVE TO HAVE THE CAPACITY AVAILABLE TO MAKETHAT DELIVERABLE SO THERE'S AN ADDITIONAL COSTS ASSOCIATED WITH THAT. ON THE CONVERSE SIDE OF THAT IT DOES ENCOURAGE CONSERVATION AND THAT IS ONE THING WE WANT TO CONTINUE TO DO. BECAUSE WHEN WE FROM ME PURPOSE A HUNDRED AND TWENTY MILLION GALLONS OF WATER A DAY AS OPPOSED TO EIGHTY FIVE MILLION GALLONS OF WATER A DAY. THERE'S A SIGNIFICANT. THE INCREASE IN THE ELECT COSTS ASSOCIATED WITH THAT BECAUSE TO GET THAT MUCH WATER OUT OF THE SYSTEM. TAKES A LOT MORE POMPOUS OWER. AND A LOT MORE POMPOUS POWER TAKES A LOT MORE% ELECTRIC POWER AND WE WERE PUMPING. THAT POWER IS BEING BOUGHT AT AN EXPENSIVE RATE. BECAUSE DURING THE DAY. SO WE PUT ALL THAT THOUGHT INTO HOW WE- STRUCTURE OF THE TIERED STRUCTURE TO BALANCE THE MAN VERSUS SERVICE THE SECOND QUESTION.
THE CONTROLLER KNEW ABOUT THE ISSUE AS WELL AS THE PREVIOUS MAYORS WAS THE WATER DEPARTMENT AWARE OF THE OF THE FINANCIAL DISTRESS OF THE DEPARTMENT AND IF YOU WHILE WERE AWARE WHY WAS THAT NOT BROUGHT UP DURING BUDGET HEARINGS ARE BROUGHT TO THE COUNCIL THE LETTERS WERE ADDRESSED TO ME AND TO THE COMMUNICATED THAT WITH EACH OTHER I UNDERSTOOD THAT THE MAYOR'S OFFICE. I UNDERSTOOD THAT POSITION AND FOLLOWING THE CHANT A. COMMAND WE WENT WITH THE MAYOR'S OFFICE DETERMINATION HOW WE WENT FORWARD. THE THIRD QUESTION. SO HISTORICALLY OUR RESIDENTIAL CUSTOMERS ESPECIALLY HAVE SUBSIDIZED THE COST FOR US TO. AS EXAMPLE DO PLANS REVIEW. SO WHAT THAT WHAT THAT MEANS IS WE WERE SUBSIDIZING THE REVIEW FOR DEVELOPMENT. WITH OTHER CUSTOMERS REVENUE. WHAT THIS RATE STUDY PROVED AND WHAT THE COST OF SERVICE STUDY PROVED WAS IF WE JUST THE RATES TO RECOVER THE COST OF SERVICE TO REFORM THAT SERVICE TO THE DEVELOPMENT COMMUNITY WE'RE NO LONGER SUBSIDIZING THAT. SO LIKE EVERYTHING ELSE IN THIS RATE PROPOSAL IT'S BASED ON COST OF SERVICE AND ALLOCATING THE EXPENSE WHERE IS BEING EXPENDED WHAT WE CAN DO IS OVER CHARGE DEVELOPER AS AN EXAMPLE BECAUSE WE'RE NOT ALLOWED TO MAKE.
FOR WANT OF A BETTER WORD A PROFIT ON THAT WE'RE ONLY ALLOWED TO RECOVER OUR EXPENSES AND THIS RATE STUDY DOES THAT. THANK YOU FOR THAT I'M THE I'M STILL NOT CLEAR AS TO WHY THE DEVELOPERS WOULD NOT CHARGE PREVIOUSLY WHY WERE RESIDENTS OF THE DADS IN. TE PLANES REVIEW IT'S JUST THE WAY THE RATES OF BAD I THINK IT'S THIS HISTORIC COUNCIL LADY- IF YOU GO BACK TO TWO THOUSAND SEVEN WHEN WE HAD THE GREAT RECESSION- CAPACITY FEES WERE CUT IN HALF- TO ENCOURAGE DEVELOPMENT.
AND QUITE HONESTLY THERE WASN'T A BASIS FOR THAT OTHER THAN ITS STIMULATED BUSINESS SO. ONE OF THE THINGS ABOUT THIS STUDY IS THAT IT IS EQUITABLE AND IS BASED ON SOUND. PRACTICE IN OUR INDUSTRY THERE'S A MANUAL CALL THE M. ONE MANUAL THAT THE AMERICAN WATER WORKS ASSOCIATION PUBLISHES. THAT IS THE GUIDING DOCUMENT FOR HOW YOU DO A RATE STRUCTURE ANY WATER UTILITY. WE FOLLOWED IT BY THE BOOK. SO IT'S DEFENDABLE AND IT MAKES SENSE.
YES MA'AM. ALRIGHT WE'RE DOWN TO THREE PEOPLE FOUR MINUTES A COUNCIL LADY VERCHER YOU HAVE A SHORT QUESTION ALONG QUESTION. THERE ARE ALSO A MUCH TWENTY FOR THE ACTUAL BUDGET AND FINANCE COMMITTEE NEXT WEEK BUT FOR TODAY IF YOU WOULD INDULGE ME I ONLY HAVE TO CHAIR. THANK YOU DIRECT PART OF POTTER AND IN YOUR STAFF THE STUFF THERE ARE COUNCILMAN HENDERSON ALSO I'M GOING TO GO BACK TO- ONE OF THE STATEMENTS THAT DIED THAT THE COMPTROLLER- INDICATED AS AS IT RELATES TO. US BEING INFORMED SO DIRECTOR POTTER IN THIS CLIMATE THAT WE'RE IN. FOR US AS COUNCIL MEMBERS HOW DO WE RECONCILE WITH OUR CITIZENS. THAT A RATE INCREASE IS NEEDED WHEN FOR YEARS YOU'VE COME BEFORE THE MAYOR'S AND YOU'VE COME BEFORE THIS BODY INDICATING THAT REVENUES ARE UP AND EXPENSES ARE DOWN. AND THE DEPARTMENT IS TO RUN IN- RUN AND REALLY STRONG THAT'S MY FIRST QUESTION CAN ANSWER THAT FIRST GOT IT. BECAUSE THEY'RE ACTORS STATEMENTS- REVENUES ARE UP IN OUR OPERATING EXPENSES WERE FLAT.
I REPORTED THIS COUNCIL THE FACTS. AS TRUTHFULLY AS I POSSIBLY COULD. WHAT WE DID BETWEEN. TWO THOUSAND NINE TWO THOUSAND TEN ELEVEN AND TODAY IS A WE GRADUALLY CUT BACK OR CAPITAL INVESTMENT BECAUSE WE HAD TO PROTECT OUR BOND COVENANTS. SO OPERATIONALLY WE WERE NEVERIN ANY KIND OF A OF A PROBLEM THERE IS NEVER ANY WRIST WATER QUALITY OUR OPERATIONS BUDGET% HAS BEEN SUFFICIENT AS I'VE STATED THIS COUNCIL. WE HAD NOT HAD SUFFICIENCY WAS CAPITAL INVESTMENT. AND DEBT SERVICE COVERAGE MASTERY ARE. OKAY MY SECOND QUESTION- WHY DIDN'T WE WOULD PROPOSE THIS WHAT IT WE HAVE THIS CONVERSATION DURING THE STORMWATER FEE- AGAIN ACCORDING TO THE COMPTROLLER THIS ISN'T NEW INFORMATION OF FOR YOU YES MA'AM BE SPECIFIC AND DIRECT ANSWER THAT QUESTION AS WE WERE TOLD IT WASN'T A PROPER TIME. THANK YOU DIRECT POTTER. AND MISTER GLOVER SHORT QUESTION ALONG QUESTION.
THANK YOU ACTUALLY I'M I'M GONNA ASK THREE BUT I DON'T WANT ANY ANSWERS RIGHT NOW IF YOU WOULD PLEASE BRING THEM BACK TO US OKAY SO THE FIRST IS- THE INFLATIONARY- OVER THE LAST DECADE IS RUN NINE POINT NINE YOU'RE GROWTH OF OUR YOUR YOUR RATE INCREASE YOUR EXPENSE INCREASE AS- GROWN ABOUT SEVENTY FIVE AND ABOVE THE INFLATIONARY RIGHT I'D LIKE TO UNDERSTAND WHY THAT IS. NUMBER TWO CHAIR- I HAVE AN AMENDMENT THAT I PROPERTY DISCUSSED ON THAT I'D LIKE TO BE ABLE TO SHARE IF THAT'S OKAY WITH YOU AND WITH OUR LEGAL- DIRECTOR AND THEN THEN FINALLY- IF WE COULD IF THAT'S ALRIGHT WITH YOU- DIRECTOR POTTER SENT ME A CHART ON WHAT THIS AMENDMENT WOULD ACTUALLY DO FINANCIALLY FOR THE WATER DEPARTMENT I WOULD LIKE THAT TO BE SHARED IF WE COULD DO THAT AND I'M DONE THANK YOU SIR ALL RIGHT AND- MEN HAD A COUPLE OF THE PEOPLE. MISTER POTTER IF YOU CAN- IF POSSIBLE GET MANY ANSWERS TO THAT NOW DISTRIBUTE TO THE COUNCIL YES SIR ALL RIGHT- COUNCIL LADY HURT. QUESTION TO GET ANSWER FOR AN HOUR JUST LAID OUT SO THEY CAN WORK ON IT.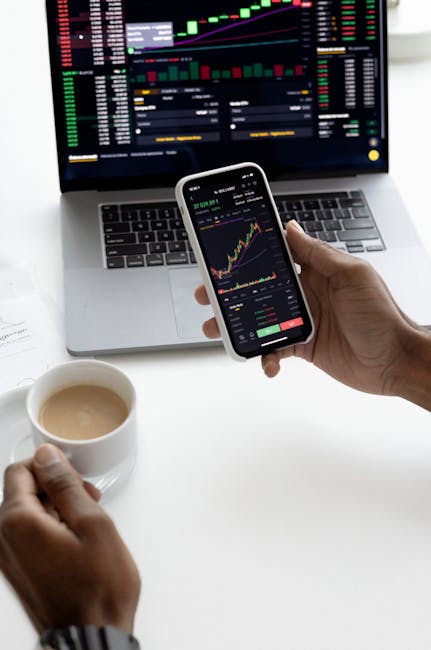 THANK YOU VERY MUCH. CARE AND THANK YOU MISTER POTTER FOR. BEING HERE THE QUESTION THAT I'D LIKE TO ASK YOU USE ANY CLARIFICATION. OF JUST TO KNOW IF THE RATE INCREASE IS ONLY GOING TO BE FOR METRO WATER SERVICES OR WILL IT BE OUT. BOARD SEWER IF YOU'RE ON THE IMMEDIATE S. UT. I'M NOT SURE I UNDERSTAND THE QUESTION AND CLARIFY THAT THE RATE INCREASE WOULD BE CALLING FOR SEWER IF YOU'RE ON THE EMISSION IDEAS MA'AM THAT'S CORRECT- MASS IN SUBURBAN YOU'D UTILITY DISTRICT WATER RATES ARE NOT AFFECTED. THE SEWER RATES CHARGED IN THAT UTILITY DISTRICT AREA ARE INCREASING. OKAY THANK YOU YES MA'AM. AND THEN THE FINAL QUESTION IS GOING TO GO TO THE CHAIR OF THE PUBLIC WORKS COMMITTEE. THANK YOU CATHERINE THAT'S A DIRECTOR POTTER AND- AMANDA IN YOUR PRESENTATION AND YOU TOUCHED ON KIND OF THE ANALYSIS FROM A- CITY AND REGIONAL TENNESSEE COMPARISON.
AM I APPRECIATE WHAT YOU'RE DOING FROM ECHOED ABILITY STANDPOINT RELATED TO DEVELOPMENT FEES- BUT WE HEAR SO COUNCIL OFTEN IS NOT DEVELOPMENT ISN'T PAYING FOR ITSELF- AND SO I APPRECIATE FROM A RATE STUDY PERSPECTIVE. IBM GRADING PERMIT PLANS REVIEW AND SO FORTH- BUT THERE IS AS WELL. YOU ALLUDED TO IT A DEVELOPMENT CURRENTLY THEY'RE PAYING FOR THEIR WATER LINES BUT THE ONUS IS ON US LONG RANGE TO MAINTAIN THOSE AND SO I FEEL LIKE SOMETIMES WE ARE SOMEWHAT BETWIXT AND BETWEEN AS TO THE LIMITATION. ON. BLASIER THE COST OF DEVELOPMENT AND THAT KIND OF THE LASTING ON COSTS FROM A MAINTENANCE PERSPECTIVE AND SO I HAD IN. WHEN WE HAD MATT- LOOKED AT THE PROPOSE FEES RELATED TO DEVELOPMENT AND DAD MISS THAT IN YOUR- PRESENTATION BUT I DON'T KNOW IF YOU COULD- IS THAT SOMETHING YOU CAN GET TO THE COUNCIL MEMBERS. I JUST COMPARISON AND PEER CITY A REGIONAL TENNESSEE CITIES AND MAKING SURE THAT OUR AD DEVELOPMENT- LEFTIES ARE IN LINE WE HAD THAT COUNSELING YOU'LL HAVE A TOMORROW MORNING THANK YOU.
ALL RIGHT I WANT TO THANK- MISTER POTTER AND STAFF FOR COMING TO TALK ABOUT THIS APPRECIATE YOU ALL COMING BACK. DOWN FOR BUDGET AND FINANCE- NEXT MONDAY APPRECIATE YOU GUYS GATHERING THE ANSWERS TO ALL THESE THINGS- AND- AND FOR ALL YOUR HARD WORK. I KNOW- WHILE IT'S A BUNCH OF A HARD CONVERSATIONS TODAY I THINK WE WERE ALL KEENLY AWARE THAT ALL THE HARD WORKING EMPLOYEES OF METRO WATER. AND SEWER- KEEP THE CITY RUNNING AND I KNOW WE ALL APPRECIATE THAT SO THANKS A LOT BASER. CANCELLING HENDERSON YOU HAVE ANY COMMENTS ABOUT THIS OR JUST. MOVE ON TO THE NEXT SECTION. JUST MOVE ON TO THE NEXT ONE ARE IN CARE HOPEFULLY SOMEBODY CAN GET THE NEXT PRESENTATION. MR DON LOOKS LIKE HE'S ON. COUNCILMAN TESTINO GAVEL THIS ONE OUT. I DON'T KNOW IF WITH METRO. METRO THREE IS GOING TO DO ON THIS IS GOING TO BE A I THINK IT'S ALL ROUND ONE BUT ALSO BE ONE PUBLIC WORKS COMMITTEE IS SIGNING OFF . ALRIGHT EVERYBODY I THINK. READY TO GO I'D LIKE TO INTRODUCE- MR JUSTIN WILSON THE CONTROL OF THE STATE OF TENNESSEE- FOR THE NEXT- PART OF THE PRESENTATION.
YOU'RE THE FLOOR'S YOURS. GOOD EVENING NO MR BUYER OF US FIVE MEMBER CALL MAYOR SHULMAN. A CHAIRMAN MENDES MEMBERS OF THE METRO COUNCIL. OF ELECTED OFFICIALS- DIRECTOR GLOBAL. THE DEPARTMENT HEADS AND MOST IMPORTANTLY ALL NASHVILLIANS. THANK YOU FOR INVITING ME UP I'M JUST MP WILSON AND I'M THE STATE COMPTROLLER AND TONIGHT WITH ME OR SEVERAL FOLKS FROM FROM MY OFFICE. WELL FIRST OFF HOW ONE COULD REALLY CONGRATULATE ALL OF YOU ALL. OF A FOSTERING AN INCREDIBLY SUCCESSFUL. ECONOMY HERE IN NASHVILLE. NATIONALIST MOVEMENT IT ENJOYS VERY LOW UNEMPLOYMENT HOPPER CAPITOL PERSONAL INCOME AS ONE OF THE FASTEST GROWING AREAS IN THE COUNTRY. AT TIMES IS DIFFICULT TO TELL IF A NATIONAL SKYLINE LOOKS LIKE THIS.
OR LIKE THIS. YOU KNOW MY FAMILY HAS BEEN IN NASHVILLE SINCE BEFORE THE REVOLUTIONARY WAR. AND I'M PROUD TO SAY THAT I'M FOR MUSIC CITY. AND I'M REALLY GLAD FOR THE CITY SUCCESS. AND THE REASON THAT I'M HERE TODAY IS HOPEFULLY TO HELP NATIONAL. COME EVEN MORE SUCCESSFUL. AND THAT MUST START WITH GOOD FINANCIAL MANAGEMENT OF THE CITY'S RESOURCES. YEAH LET ME START. WITH THE RESPONSIBILITY OF THE METRO COUNCIL. WHEN YOU GET RIGHT DOWN TO IT IS REALLY REALLY SIMPLE. THE FIRST AND MOST IMPORTANT RESPONSIBILITY THAT YOU HAVE. IS TO PASS A BALANCED BUDGET EACH YEAR. IN FACT IF THAT'S THE ONLY THING THAT YOU DID EACH YEAR YOU WOULD BE RECIPROCAL FILL IN THE RESPONSIBILITY AS METRO COUNCIL MEMBER. THAT'S WHY EACH ONE EACH EVERYONE OF YOU ALL HERE. OF COURSE REASON YOU DO THAT IS TO PROVIDE ESSENTIAL SERVICES FOR THE CITIZENS OF NATIONAL. THAT'S WHAT THE PEOPLE EXPECT IN AND I SUSPECT THIS. WHETHER ELECTED YOU. BUT UNDERSTAND THIS. YOU COULD NOT PROVIDE ESSENTIAL SERVICES IF YOUR FINANCES ARE A MESS. YOU CAN PROVIDE US THE ESSENTIAL SERVICES.
OBSOLESCENCE THE MAN WITHOUT THE MONEY TO PAY FOR. NOW DELIVERED TO YOU ABOUT THE RESPONSIBILITIES OF THE COMPTROLLER'S OFFICE. FIRST WE HAVE. ORDER RESPONSIBILITY OVERALL LOCAL GOVERNMENTS IN TENNESSEE WE REQUIRED OR AN ANNUAL AUDIT AND WE REVIEW METRO'S AUDIT EACH YEAR AND WE HAVE THE AUTHORITY TO INVESTIGATE FRAUD WASTE AND ABUSE. THAT IS OUR DUTY TO APPROVE THE BUDGET OF ANY LOCAL GOVERNMENT. IT HAS DEBT. AND WE DO THAT TO ENSURE THAT THE BOTH THE BUDGET IS BALANCED. WE WANT TO BE CERTAIN THAT DEBT OBLIGATIONS ARE MET. AND THAT THERE IS CASH AVAILABLE WHEN PRINCIPAL AND INTEREST PAYMENTS ARE DUE. WE ALSO LIKE TO SEE THAT THERE'S ADEQUATE CASH ON HAND. EACH LOCAL GOVERNMENT FUND. TO MEET THE CON CONTINUING OBLIGATIONS OF AN OPERATING EXPENSES AND IN PARTICULAR YOUR PAYROLL. NO NO WE DON'T GET INVOLVED IN DETERMINING YOUR SPENDING PRIORITIES. WE DON'T WE DON'T MAKE THE DECISIONS LIKE HOW MANY POLICE OFFICERS. YOU NEED. OVER YOUR NEXT FIRE HALL SHOULD BE BUILT. IT IS KIND OF LIKE THE US. IT METRO GO GOVERNMENT WERE A HOUSE.
WE LOOK AT THE FOUNDATION. IT'S YOUR JOB TO DECIDE. HOW THE HELL SHOULD LOOK HOW MANY ROOMS YOU HAVE. AND WHAT THE FURNITURE OF WHERE THE PURCHASE SHOULD GO. YEAH WHEN IT COMES TO BUDGETING. HIS SUPPORTED UNDERSTAND A COUPLE OF BASIC PRINCIPLES. EACH YEAR YOU HAVE BOTH RECURRING AND NONRECURRING REVENUE. IF THE MONEY IS RECURRING THAT MEANS YOU CAN COUNT ON IT EVERY YEAR. IF THE MONEY IS NON RECURRING IT MAY OR MAY NOT HAPPEN. RECURRING ALL REVENUE OFTEN SHOWS UP AS TAX COLLECTIONS. NONRECURRING REVENUE SHOWS UP WHEN YOU DO THINGS LIKE LIKE SELL A BUILDING OR PIECE OF LAND. ANY EXCESS ONE TIME MONEY OR NONRECURRING REVENUE SHOULD BE USED FOR ONE TIME EXPENSES OR PLACE IN RESERVE. BEST BECAUSE SHE CAVED CALLIN THE MONEY SHOWING UP NEXT YEAR. NOW NONE OF US WOULD PLAN ON SELLING A CAR SO IN A CAR IN ORDER TO BUY GROCERIES. YEAH THE GOAL IS TO HAVE A STRUCTURALLY BALANCED BUDGET. A BUDGET IS NOT TRULY BALANCED AND LESS IS STRUCTURALLY BALANCED.
THE BUDGET IS STRUCTURALLY BALANCED WHEN RECURRING EXPENSES BALANCE WITH RECURRING REVENUES. AND THE NONRECURRING EXPENSES BALANCE WITH THE NON RECURRING REVENUES. THAT'S RESPONSIBLE BUDGET. ANYTHING ELSE. IS A BLUEPRINT FOR DISASTER. YEAH. DURING OUR VIEW OF METRO'S CURRENT BUDGET. WE SAW THINGS THAT. TO SAY THE VERY LEAST GAVE US POLS. AND THAT'S WHY I'M HERE TODAY. THE CASTLE HAS MAYBE. NEW MEMBERS. THERE'S A NEW MAYOR AND A NEW ADMINISTRATION. AND WE WANT TO BE SURE THAT YOU UNDERSTAND SOME OF THE REAL FINANCIAL CHALLENGES. THAT YOU'RE FACING. BECAUSE AT THE END OF THE DAY. IS UP TO YOU. THE METRO COUNCIL TO MAKE THE TOUGH. NECESSARY DECISIONS TO KEEP THE CITY ON TRACK. YOU KNOW THAT'S WHY OUR ELECTED. YEAH A QUICK NOTE ON THIS VIDEO SOURCES OF FOR THE NUMBERS HALL THE NUMBERS ARE ABOUT TO SHOW YOU. THEY COME FROM ALL ORDERS OF FINANCIAL STATEMENTS WHO METRO BUDGETS. AND REPORTS AND OTHER INFORMATION THAT HAD BEEN PROVIDED TO US BY THE CITY'S FINEST PARKS. AND THE FINANCE DEPARTMENT HAVE FOR HAS REVIEWED THESE NUMBERS.
THE NUMBERS DO NOT REFLECT SOME OF THE ADDITIONAL ARE PENDING SOURCES OF REVENUE. A THAT MAY THAT MAY HAVE BEEN DISCUSSED SUCH AS A PIPE IN LIEU OF TAXES. FOR THE CONVENTION CENTER AUTHORITY. THEY ALSO HAVEN'T INCLUDE. ADDITIONAL EXPENSES IT HAD BEEN EITHER PROPOSED OR SOME CASES ACTUALLY OCCURRED. NOW. LET'S START. BUT TALKING ABOUT THE CAGE. THE METRO PROJECTS. THEY HAVE AT THE END OF THE CURRENT FISCAL YEAR AND AS JUNE THIRTIETH. TWO THOUSAND TWENTY. THESE ARE THE MAJOR TAX FUNDS OF CITY GOVERNMENT. YOU CAN SEE THE GENERAL FUND. WE'LL HAVE LESS THAN TWENTY TWO DAYS OF CASH ON HAND ON JUNE THIRTIETH.
THAT THE GENERAL PURPOSE SCHOOL FUND. AND THAT'S THE MONEY THAT YOU USED TO OPERATE YOUR SCHOOLS. IS PROJECTED TO HAVE LESS THAN ONE DAY'S WORTH OF CASH. EACH OF THE THREE DEBT SERVICE COSTS THIS SERVICE FUNDS WHICH YOU'RE ALLOWED TO MAKE YOUR ANNUAL DEBT PAYMENTS WILL ALSO HAVE VERY LITTLE CASH. NOT METRO'S. IS OPERATING WITH A VERY LITTLE MARGIN FOR ERROR. I MEAN YOUR BUDGET IN JUST ABOUT AS TIGHT AS YOU POSSIBLY CAN GET. I'D LIKE TO ASK EACH ONE OF YOU WOULD. WOULD YOU WANT TO TAKE. FLIGHT. OR THREE THOUSAND MILE FLIGHT IF THE POLICY IS WELL I EXPECT WE HAVE ENOUGH GASOLINE TO GET US. THREE THOUSAND TWO MILES. YEAH BEST THAT'S HOW YOU OPERATING. NOW YEAH THIS J. OF THIS DRAFT GRAPH HERE SHOWS WHAT'S HAPPENED TO METRO CASH ON HAND OVER THE LAST EIGHT FISCAL YEARS. BEGINNING JUNE THIRTIETH TWO THOUSAND SIXTEEN. YOU CAN SEE.
CASH ON HAND AT THE END OF THE YEAR IS GETTING LOWER AND LOWER. WE SEE THE SAME PATTERN WHEN WE LOOK AT THE FUND BALANCE OF THE GENERAL FUND. THE SCHOOL FUND THE DEBT SERVICE FUND. ONCE AGAIN. OVER THE PAST SEVERAL YEARS THE FUND BALANCES ARE BEING DEPLETED. YEAH WHAT WHAT'S HAPPENED IS THAT METRO'S USING US RESEARCH CLUB GOALS THE BUDGET THAT IS WHAT IT IS. YEAH THIS IS A NO GOOD SAT. IT'S A SIGN OF DISTRESS. IT IS CERTAINLY NOT SUSTAINABLE. PARTICULARLY WHEN YOU DON'T HAVE ANY MORE CASH RESERVES. YEAH HERE'S ANOTHER WAY OF LOOKING AT THE NUMBERS. LET'S LOOK AT THE GENERAL FOR. BUT HERE'S A SNAPSHOT SHOWING HOW THINGS TO CHANGE HIS FISCAL YEAR TWO THOUSAND THIRTEEN. THAT THEY SHOULD TELL YOU SOMETHING. LOOK AT THAT RED RED RECTANGLE ON THE SCREEN. ROSE REVENUE HAS INCREASED. TWENTY SIX POINT 88% OVER THE PAST SEVEN YEARS. BUT AS EXPENDITURES HAVE INCREASED FASTER EVEN MORE 32% AT THE SAME TIME NOW LOOK AT THIS. TRUTH CATION FUND BALANCES HAVE DECREASED. 24216% OVER THAT SAME TIME PERIOD. YEAH HERE'S THE SCOOP ON.
ONCE AGAIN WE SEE EXPENDITURES EXCEEDING REVENUES AND CASH IN RESERVE FOR BEING DEPLETED. CASH IS DOWN OVER 96% THE RESERVES ARE DOWN 47% NOW THERE ARE SOME SERIOUS ISSUES WITH YOUR SCHOOL FUNDING. SCHOOL FUNDING SITUATION AND YOU KNOW THAT'S THE LARGEST PART OF BILLS BUDGET. YEAH I'M A CELICA LIKE A BROKEN RECORD. BUT HERE THE DEBT SERVICE FUNDS. WHICH WHICH AGAIN US THAT'S WHAT YOU'RE ALLOWED TO MAKE YOUR ANNUAL INTEREST AND PRINCIPAL PAYMENTS. METRO'S DID HAVE GROWN SUBSTANTIALLY. TWO THOUSAND THIRTY EXPENDITURES HAVE INCREASED A HUNDRED AND 38% ONCE AGAIN WE SEE THE SAME TREND.
LOCATION FUND BALANCES CASH IS DECREASED 91% AMID DESPITE ALL THIS WONDERFUL GROWTH AND IT'S BOOMING ACCOUNT AKON ME THAT WE HAVE. METRO GOVERNMENT SKETCH FOR. WE SEE NONRECURRING REVENUE. IS BEING USED TO PAY DEBT. AND THAT REALLY GETS ME CONCERNED. NO NO LOOK AT THIS GRAPH. THIS METRO'S DEBT SERVICE. EACH YEAR METRO'S ASKING TO DEDICATE MORE MONEY. AND MORE MONEY TO PAY OFF THIS DEBT. THE ORANGE AREA THAT ALL THIS CHART SHOWS WHERE METRO'S USING NON RECURRING MONEY. TO PAY OFF DEBT. THIS THIS INCLUDES BOTH RESERVES AND THE SALE OF ASSETS. NOW THIS YEAR'S BUDGET INCLUDES THIRTY MILLION DOLLARS FOR THE SALE OF PARK AND RIGHTS ELEVEN A HALF MILLION DOLLARS FOR THE DISTRICT ENERGY SYSTEM. TO ENSURE THAT METRO'S ABLE TO PAY ITS DEBT. THIS MORE THAN FORTY MILLION DOLLARS IN ONE TIME MONEY. IN METRO IS COUNTING ON THE MEAT THIS RECURRING EXPENSE. YEAH. WE WILL NOT APPROVE YOUR BUDGET AS IT STANDS NOW. THE SALES ARE FAR FROM CERTAIN TO HAPPEN AND THEY ARE NON RECURRING SOURCES OF REVENUE.
NON RECURRING MONEY SHOULD NOT BE USED FOR RECURRING EXPENSES SUCH A DEBT SERVICE. NOW. YOU REALLY SHOULDN'T BE SELLING YOUR FURNITURE TO MAKE YOUR HOUSE PAYMENTS. AND THIS REALLY WAS HAPPENING. YEAH YEAH LET ME PUT THIS WHOLE THING TO YOU MUCH MORE DIRECTLY. ON THE LAST DAY OF THE FISCAL YEAR AS JUNE THIRTIETH. METRO. PLACE TO HAVE A THINK STILL HAVE ABOUT THREE POINT TWO MILLION DOLLARS OF CASH AVAILABLE IS DEBT SERVICE FUND. REPORT TWO MILLION DOLLARS. THE VERY NEXT DAY JULY FIRST METRO MUST MAKE AN ESTIMATED PAYMENT OF OVER A QUARTER OF A BILLION DOLLARS. THE TOTAL PROJECTED CASH AND ALL OF METRO'S TAX FUND ON JUNE THIRTIETH. IS ABOUT SEVENTY ONE MILLION DOLLARS. NOW IF HE IS PRESENTED IN ANY EDUCATION METRO WILL ONCE AGAIN AT THE BAR MONEY FROM FROM THE FARMERS MARKET IN THE MID TO SCHOOL OR TERRORISM AND THE WATER AND SEWER DEPARTMENT AND ALL THIS OTHER FUNDS. JUST TO BE ABLE TO MAKE THAT DEBT PAYMENT ON JULY ONE. YEAH IT'S LIKE MAXING OUT YOUR CREDIT CARD.
PAID IT OFF. MAX IT OUT AGAIN WITH THE HOPE. THAT YOUR CREDIT CARD COMPANY WILL APPROVE A HIGHER DEBT LIMIT. THIS THIS WHAT THIS WILL DO THIS. YEAH KEEP IN MIND ALSO THAT THAT THAT THESE FIGURES ASSUME THE SALE OF PARK RIDES IN THE DISTRICT ENERGY SYSTEM IS COMPLETED. AND YOU KNOW THAT SOME LIKE. YEAH. NO WELL WILL IT IS A BIG OF DEBT AND LONG TERM LIABILITIES THIS IS WORTH POINTING OUT THAT METRO HAS SIGNIFICANT OPEN UP AND PENSION LIABILITIES.
IF YOU'RE NOT FAMILIAR WITH WITH WITH OPENED UP WHAT WHAT THEY BASICALLY ARE MEDICAL BENEFITS. THE DITCH ALL HAVE AGREED TO PAY ON BEHALF OF YOUR RETIREMENT CHLOE'S. THESE OBLIGATIONS TO YOUR EMPLOYEES REPRESENT MORE THAN FOUR BILLION DOLLARS. EUROPAEA OF LIABILITIES ARE MORE THAN DOUBLE OF THE CITY OF MEMPHIS SHELBY COUNTY. AND MORE THAN DOUBLE. THE STAGE LIABILITY FOR THE STATE EMPLOYEES. IN. WHEN ADDRESSING THE PROBLEMS YOU HAVE IN THE SHORT TERM WE SHOULD BE WISE TO. CONSIDER HOW YOU YOU'RE GOING TO MEET THESE LONG TERM OBLIGATIONS IN THE YEARS AHEAD. YOU MUST TAKE ACTION SOONER RATHER THAN LATER. NOT YOU KNOW YOUR EMPLOYEES REALLY EXPECT YOU TO MEET YOUR COMMITMENTS TO THEM. YEAH. SINCE WE HAVE SO MANY NEW MEMBERS OF THE COUNCIL ARE. I THINK IT MIGHT BE IMPORTANT TO KNOW. HOW WE GOT HERE. IN TWO THOUSAND SEVENTEEN METRO DAVIDSON COUNTY UNDERWENT A PROPERTY REAPPRAISAL. METRU EXPERIENCED INCREDIBLE PROPERTY VALUE INCREASES IN TWO THOUSAND SEVENTY. A MEDIUM OF CREASE A MEDIUM INCREASE OF 37% ACROSS THE COUNTY.
YEAH BUT BECAUSE OF THE GROWTH THE TAX RATE WAS ADJUSTED DOWNWARD FROM FOUR DOLLARS AND FIFTY ONE CENTS IN THE URBAN SERVICES DISTRICT TO THREE DOLLARS AND FIFTEEN CENTS. AND THIS OCCURS BECAUSE STATE LAW SAYS YOU CAN'T RECEIVE A WINDFALL FROM OUR PROPERTY VALUES IN A REPORT REAPPRAISAL YEAR. UNLESS THE GOVERNING BODY TAKES THE STEPS TO INCREASE THE PROPERTY TAX ABOVE THIS NEW TAX NEUTRAL RIGHT. IN THE PAST THE CITY WOULD TIP WOULD TYPICALLY BOW TO EXCEED THE TAX NEUTRAL RIGHT.
TO REFLECT OUR PROPERTY VALUES. BUT IN TWO THOUSAND SEVENTEEN THE ADMINISTRATION AND THE COUNCIL DECIDED TO LEAVE THE TAX RATE AT THREE DOLLARS AND FIFTEEN CENTS. AND THAT'S WHERE IT STANDS TODAY. IN FACT THE NATIONAL THREE DOLLARS AND FIFTEEN CENTS TAX RATE IS NOW THE LOWEST AMONG THE SIX MAJOR METROPOLITAN. AS IN TENNESSEE. MEMPHIS HAS THE HIGHEST RATED A DOLLARS AND SIXTEEN CENTS. NOW I HOPE IT'S CLEAR THAT. THERE ARE SOME SERIOUS FINANCIAL CONCERNS HERE NATIONAL. YOUR CAR BUDGET HAS NOT BEEN APPROVED BY OFFICE. WE SIMPLY CAN'T ACCEPT THE NON RECURRING REVENUES. IT MAY NOT OCCUR. ARE BEING USED TO PAY RECURRING EXPENSES. LIKE YOU DEBT SERVICE. YEAH NOT SIMPLY PUT. THEY'RE FIVE WAYS BELLS BUT. SOME ARE GOOD AND SOME MAY NOT BE SO GOOD. YOU COULD RAISE REVENUES. YOU CAN CUT EXPENSES. YOU CAN BORROW MONEY.
BUT THERE ARE PRACTICAL LEGAL LIMITATIONS ON HOW YOU CAN USE DEBT. SIMPLY PUT. ANOTHER POSITION THE ISSUE ANYMORE OF THAT. CAN BE DROP OCCASIONS. YOU CAN USE RESERVES BUT YOU DON'T HAVE ENOUGH RESERVES SO THAT'S OUT. OR YOU CAN USE ACCOUNTING OR- TIMING OR ALLOCATION METHODS OR THE LACE A. DOWN AND CANE RIDGE JUST JUST LIVE. WELL FIRST OF ALL. LINE A KNOWN GETS NO MORE CASH. IN CASE IS WHAT YOUR MEDIA PROBLEM IS. AND SECONDLY BOTH YOUR MAYOR. THE FINANCE DIRECTOR IN THE CHAMBER YOU BUDGET COMMITTEE BELIEVING TRANSPARENCY. AND THIRDLY METRO'S FINANCIAL STATE OF STAFF HAS WON AWARDS FINANCIAL REPORTING. SO GLAD TO SAY GOING TO HAPPEN. SO THIS OUT TO. WHAT SORT COMES DOWN TO.
RAISING REVENUE. CUTTING EXPENSES OR A COMBINATION OF THE TWO. YOU KNOW. FORTUNATELY. NASHVILLE IS IN A GREAT POSITION TO FIX THIS PROBLEM. ONE LOOK AT THE CITY SKYLINE UNTIL ISSUE WE HAVE A ROBUST ECONOMY. IN DAVIDSON COUNTY. NASHVILLE'S POPULATION CONTINUES TO GROW. IT RECENTLY SURPASSED MEANT THIS AS THE STATE'S LARGEST CITY. DAVIDSON COUNTY HAS ONE OF THE LOWEST IF NOT THE LOWEST UNEMPLOYMENT RATES IN THE STATE. IT IS PROPERTY TAXES LOW. COMPARED TO THE STATES OTHER LARGE METROPOLITAN AREAS. AND WE REALLY WANT TO COMPLIMENT THE MAYOR'S OFFICE. AND THEN YOU TO IN THE FINANCE DIRECTOR. THEY'VE ALREADY BEEN WORKING CLOSELY WITH ORGAN WORKING CLOSELY WITH THEM. AND WE REALLY APPRECIATE THEIR QUICK RESPONSE AND IT TO USE.
THEY SHOWED GREATER SERVED A SEARCH FOR THIS IN TACKLING THESE CHALLENGES. AND WE ALSO KNOW THAT THE. FINANCE DIRECTOR AND CHAIRMAN MENDES ARE WORKING CLOSELY TOGETHER TO DEVELOP A CORRECTIVE ACTION PLAN. SO THAT'S WHERE ALL THE THINGS. SOLVING THESE PROBLEMS IT IS YOUR RESPONSIBILITY. IT'S YOUR JOB. TO PASS A STRUCTURALLY BALANCED BUDGET. YOU MUST PUT IN PLACE POLICIES THAT GOVERN YOUR CASH MANAGEMENT. YOU NEED SUFFICIENT CASH TO OPERATE. IN THE NEW YEAR HOPING TO HAIL. A FEW DAYS CASH ON HAND IS SIMPLY A BAD IDEA. WE EXPECT TO SEE A DRAFT CASH MANAGEMENT POLICY.
BEFORE YOU ENTER YOUR NEXT BUDGET CYCLE. AND I ENCOURAGE THE ADMINISTRATION AND THE COUNCIL TO WORK TOGETHER TO DEVELOP A SUSTAINABLE PLAN THAT UPHOLSTERY BOND COVENANTS. YEAH THE PLEADING YOU RESERVES AND BORROWED MONEY FROM YOUR ANSWER FUND ARE SIMPLY NOT SUSTAINABLE SOLUTIONS. YOU STRETCH TO THE MAX. YEAH NO THIS IS GOING TO BE EASY. BUT YOU MUST THINK. OF THE LONG TERM. THE CITY IS COUNTING ON YOU TO PLAN FOR THE FUTURE. AND THAT INCLUDES HAVE ENOUGH MONEY. TO MEET YOUR OBLIGATIONS TO YOUR EMPLOYEES. NOW LET ME BE CLEAR. THE COMPTROLLER'S OFFICE DOES HAVE THE AUTHORITY. TO STEP IN AND DETERMINE HOW YOU SPEND YOUR MONEY. NONE OF US WANT TO SEE THAT HAPPEN. YOU'RE THE ONES WHO REALLY SHOULD DECIDE HOW MANY POLICE OFFICERS YOU NEED. AND WHETHER OR NOT SALARIES ARE COOKED OR RAISED. YOU DON'T WANT SOMEONE THE STATE CAPITOL TELL YOU HOW TO RUN YOUR CD. AND I CAN. GUARANTEE I REALLY REALLY DON'T WANT TO DO THAT. YOU RAN DIDN'T RUN AND GET ELECTED. JUST TO HAVE SOMEONE ELSE DO YOUR JOB. UNFORTUNATELY THIS IS REALLY.
NO LOSS TO ME THAT THIS EVENING IS SOMEWHAT A STARK. I'VE BEEN LIVING IN THE CITY OF NASHVILLE FOUR PERHAPS LONGER THAN ANYONE ELSE IN THIS ROOM. HAS BEEN A LOT. I TAKE NO PLEASURE. BUT I'M VERY LIKELY THE FIRST TENNESSEE COMPTROLLER EVER TO APPEAR BEFORE THIS BODY. TO DELIVER THIS TYPE OF MESSAGE. LIKE ANY OTHER NASHVILLIANS. I WANT THE CITY TO BE FINANCIALLY HEALTH. HOW WHAT MAN NINE ONE ONE ALLS TO BE ANSWERED. I WANT MY TRAITS TO BE PICKED UP. I WANT THE STREETS TO BE PAID. THE CHALLENGES BEFORE YOU ARE GREAT. BUT THEY ARE SOLVABLE. IS YOUR JOB THAT'S WHY YOU WERE ELECTED. YOU MAY YOU MAY NOT OF CREATED THIS MESS. BUT IT IS YOUR JOB TO CLEAN IT UP. YEAH WE HERE TO SUPPORT YOU NO WAY WE CAN AND I'LL BE HAPPY TO WORK WITH ANY QUESTIONS YOU MAY HAVE. THANK YOU MISTER WILSON. I'M GONNA ADD JUST A.
IF THE FEW WORDS OF THANKS AND THEN I'M GOING TO KNOCK OUT A COUPLE QUESTIONS THAT I KNOW ARE FLOATING AROUND AND THEN I'LL OPEN UP TO THE FLOOR FOR SALT THANK YOU VERY MUCH FOR THE BALANCE OF BOTH THE SERIOUSNESS AND THE OPTIMISM. OF THIS SITE I THINK. THAT'S WELL TAKEN- FIRST I WANT TO ASK ABOUT THE CASH MANAGEMENT POLICY NO THE LETTER THAT CAME TO THE COUNCIL IN OCTOBER I'M SORRY AUGUST **** THE ADMINISTRATION OF PERCENT TO CASH MANAGEMENT POLICY TO US.
IN NOVEMBER AND I UNDERSTAND FROM MISTER CRIME BOW THAT YOU ALL HAVE AGREED TO A PUSH THAT DEADLINE OUT SO CAN BE MORE WELL THOUGHT OUT WE WANT IT ALL ROUTES WILL GIVE YOU MORE TIME YES. THANK YOU. AND THEN ALSO I WANT TO MAKE SURE THAT WE'VE GOT YOUR PERMISSION TO. MAKE THIS- PRESENTATION AVAILABLE SO EVERYBODY HAS AND THE CITIZENS OF THE COUNTY CAN SEE IT AT CENTER ICE AND ABSOLUTELY ART. AND THEN- I KNOW IT'S A- TOUGH TOPIC BUT I KNOW I'VE HEARD FROM A LOT OF PEOPLE- ASKING ABOUT HOW WE SHOULD THINK ABOUT HER- BUDGET OBLIGATIONS IN THE CONTEXT. THE BALANCE OF HOW MUCH MONEY COMES FROM THE STATE FOR SCHOOLS- CHANGES OVER TIME. AND THAT'S FEELS LIKE IT'S BECOME MORE CHALLENGING FOR CITIES AND ANY ADVICE YOU GOT ABOUT HOW TO BALANCE THAT WOULD BE HELPFUL. I CANNOT SPEAK FOR THE GENERAL ASSEMBLY HALL. MOST OF THE MONEY BECAUSE FOR THE SCHOOL'S COMP WAS CALL THE BP OR THE BASIC EDUCATION PLAN. AND I DON'T SEE ANY. REALLY SIGNIFICANT CHANGES OF THAT IN THIS FISCAL YEAR.
AND JUST AS A FOLLOW UP IS- THEY ARE I KNOW THERE'S LITIGATION I DON'T REALLY WANT TO GET INTO THAT- I MEAN I GATHER THE BASIC MESSAGE IS THAT EVEN IF. WE FUNDAMENTALLY FIELD THAT WERE GETTING LESS THAN OUR FAIR SHARE THAT WE NEED TO SUCK IT UP AND FIGURE OUT A WAY TO PAY FOR IT. WELL I THINK IT'S FAIR TO SAY THAT THERE ARE A HUNDRED THIRTY TWO SCHOOL DISTRICTS IN THE STATE OF TENNESSEE ALL OF WHOM SAVE MONEY. FROM THE. EP THE BASIC EDUCATION PLAN. A HUNDRED AND THIRTY TWO DISTRICTS DO NOT BELIEVE THEY'RE GETTING THEIR FIRST. OUR WITH THAT ALTERNATE ALBUMS OF FLOOR AND COUNSELING GLOVER IS LISTED FIRST.
FIRST OF ALL THANK YOU TO DIRECT FOR BEING HERE- FOR ME I A AND THE QUESTION WAS ASKED HOW MANY OF US ARE BACK FOR A SECOND TERM THIS IS MY THIRD OF ONE OF THE THINGS THAT HAS BOTHERED ME OVER THE- OVER THE- PAST. SEVERAL YEARS IS WATCHING THE DEBT LEVEL INCREASE. WHERE WE KNEW WE KNEW WE WERE GOING TO HIT THIS WALL. WE KNEW WE WERE BUT YET WE WEREN'T UTTING. EXPENSES WE WEREN'T DOING SOME OF THE THINGS THAT I FELT LIKE. WE SHOULD BE DOING IN ORDER TO JUSTIFY- THE- TYPE OF A- INCREASE IN TAXES OR ANYTHING ELSE. SO I WAS GLAD TO HEAR YET YEAH IT TELL US.
THAT TARGET THAT'S REALLY ARE TWO OPTIONS RIGHT NOW RIGHT NOW IT'S GOTTEN EXPENSES OR RAISE REVENUE THAT I HAD. BOUGHT AND I THINK. WHAT I HEARD FROM YOU IF I MAY- I DON'T WANT TO SPEAK FOR YOU BUT I THINKWHAT I HEARD IS OR A COMBINATION OF THE TWO NATIONS TO WHICH I THINK IS MOST LIKELY. OKAY ALL RIGHT. SO WITH THAT. AND I DON'T KNOW MUCH CHEER SO I'M GOING TO ASK THIS QUESTION IN GENERAL. BECAUSE I'M NOT CERTAIN WHO WOULD NEED TO ANSWER IT PERHAPS. WOULD GO TO MISTER JAMISON- PERHAPS TO THE STATE. ON TO ANOTHER LEGAL COUNSEL. IF WE WERE TO EXERCISE THE OPTION OF RAISING REVENUE IN OTHER WORDS. AND INCREASE IN IN THE TAX RATE OR VOICE FOR OR OTHER WAYS RIGHT WELL I MEAN AND THAT'S ONE OF THE RUBBING POINTS FROM A WEEK.
WE'VE GOT FOUR FOUR MILLION MORE DOLLARS IN REVENUE. OVER THE LAST SEVERAL YEARS AND ANYWAY THAT'S WHAT THE- THAT'S WATER UNDER THE BRIDGE BUT- IF WE DO THAT IF WE IF WE- LET THAT OPTION. DO WE HAVE THE OPPORTUNITY TO DEDICATE WHERE THAT MONEY HAS TO GO. FOR AS TO. HELP PAY THEIR DEBT SERVICE. USED MANAGING THAT BRING IT BACK UNDER CONTROL. TO UTILIZE IT FOR THIS POWER. WE'RE IF ALL. WE BOUGHT A MOCKING US WE DO NOT BELIEVE THE ADMINISTRATION THAT WE HAVE NOW. IS GOING TO THINK LIKE THAT. IN THIS EARLY IN THE PAST. A GREAT DEAL RESPONSIVE TO THEIR WITH THE REVENUES THAT COME INTO THE CITY. BUT DO WE HAVE THE OPTION. IF WE PASS SOME SORT OF REVENUE INCREASE TO DEDICATE WHERE THOSE FUNDS WOULD HAVE TO BE AND IF YOU DON'T KNOW THE ANSWER THAT'S OKAY I THINK YOU KNOW I CAN TELL YOU WHAT I DO KNOW OKAY. THEY ARE SIR IMITATIONS UNDERSTATE LAW WHERE MONEY CAN GO BUT I DON'T THINK THIS MATERIAL FOR THE ANSWER TO YOUR QUESTION.
THE COMPTROLLER'S OFFICE IS CONCERNED THAT YOU HAVE. A BALANCED BUDGET THAT MEET YOUR OBLIGATIONS. OTHER THAN RECORD MEETING THERE WERE REQUIREMENTS OF STATE LAW AND THEY ARE NOT. THE GREAT. IS YOUR DECISION TO DECIDE WHERE THAT MONEY GOES ISSUE DECISION DECIDE WHETHER POLICE TO WELL POLICE OFFICERS OR WHETHER OR NOT SHE WANTS TO PLAY FOR PASTRIES OR WHAT YOU WANT TO DO WITH THE MONEY. YOU YOU DETERMINE THE PARTIES YOU DON'T WANT. ANYONE ELSE TO DETERMINE THOSE PRIORITIES FOR YOU THAT'S WHY YOU'RE HERE THAT'S WHY YOU'RE ELECTED. SO WE'RE NOT GONNA GET INTO THAT AT ALL. BUT IT DID YOU HAVE. A BALANCED BUDGET. THAT MEET YOUR OBLIGATIONS OKAY AND THEN CHAIR I'M JUST GONNA MAKE ONE MORE COMMENT AGAIN NOT LOOKING FOR AN ANSWER HERE BUT I WILL I IN THIS OF MR JAMESON PLEASE. WHAT I WOULD LIKE TO KNOW IS IF WE IN FACT DO ASK FOR AN INCREASE IN REVENUES FOR THE CITY. DO WE HAVE UNDER OUR CHARTER. DO WE HAVE THE OPPORTUNITY TO DIRECT WHERE THOSE MONIES WOULD BE DEDICATED TO AND IF YOU KNOW THE ANSWER RIGHT NOW GREAT IF YOU DON'T YOU CAN GET US THE ANSWER.
THEY WERE WERE WERE TALK SHOW TO A JUST MAKE ANOTHER QUESTION THAT YEAH THAT'S WHY I SAID IT THAT WAY YEAH AND THEY AND YOU SHOULD GET THE ANSWER BUT THE ANSWER FROM. THE LAWYERS WITH ANSWERS NO- IT'S THE SAME WAY THAT WE AND WE COMMITTED TO A THREE YEAR PAY PLAN AND THEN CHANGE THEIR MINDS. A YEAR LATER AND I THINK FOR MONEY THAT COMES INTO THE GENERAL FUND THAT'S GONNA BE THE ANSWER WE SHOULD WE SHOULD GET THAT OFFICIALLY- THROUGH CHANNELS YEAH. I THINK YOU'RE I'M DONE THANK YOU SIR COUNCILMEMBER PORTERFIELD. THANK YOU SO MUCH CHAIR I DID HAVE A QUESTION NOT TO BELABOR THE POINT ABOUT THE BP BUT I DID HAVE A OF. A CLARIFICATION ABOUT THAT. I'M YOU MENTIONED THAT. ALL ONE HUNDRED AND THIRTY TWO DISTRICTS I BELIEVE THAT THEY'RE NOT. GETTING THEIR FAIR SHARE A SINGER. AND OF COURSE WE'RE WE'RE ONE OF THE HOUSE- BUT FROM MY UNDERSTANDING AND- AS SIXTY PERCENT.
OF OUR SCHOOL FUNDING IS COMING FROM A LOCAL SOURCE HERE WHICH IS HIGHER THAN. OTHER COUNTY SO IS THERE ANY ADDITIONAL ASSISTANCE THAT THE STATE CAN PROVIDE- INTO WE BELIEVE THAT. THERE'S ENOUGH STATE MONEY FOR OUT DISTRICTS IN THE BP. MBPE IS STATE LAW. AND YOU KNOW. PART OF THE V. P. DETERMINED IT IS BECAUSE OF WHAT THEY CALL CAPACITY OR ABILITY TO PAY WHETHER THAT'S RIGHT OR NOT HI THIS MATTER OF REAL DISPUTE.
YOU USE THE BETWEEN RISK WHICH CARRIES THE POOR COUNTIES. AND ALL. YOU KNOW IT'S STATE LAWLESSNESS THE THAT SHE DIDN'T NEED TO CHANGE THE LAW. IF YOU'VE GOT TO BE CHANGED THAT'S WHERE OUR. THANK YOU SO MUCH AND I ALSO WANTED TO- DOES BRING TO OUR OF REMEMBRANCE THAT- YOU KNOW WE'RE TALKING ABOUT EITHER RAISE THEIR REVENUE OR COULD IN FUNDING IN. THE CITY HAS BEEN CUT IN FUNDING FOR THE LAST FEW YEARS ESPECIALLY WHEN IT COMES- TO OUR EMPLOYEES SO- THANK YOU FOR BRINGING THE POINT THAT- RIGHT THE REVENUE WILL HAVE TO BE SOMETHING THAT WE CONSIDER. THANK YOU FOR THE YOUR PRESENTATION. CUSTOMER TOOMBS. THANK YOU MISTER CHAIRMAN- CONTROL WILSON USE HE KEPT SAYING THAT THE CURRENT BUDGET HASN'T BEEN APPROVED BY YOUR OFFICE FROM A LEGAL STANDPOINT WHAT DOES THAT MEAN IS THAT MEAN THAT WERE TWEAKING THE CURRENT BUDGET OR WE'RE MEETING YOUR REQUIREMENTS FOR THE NEXT BUDGET. WELL IT IT MEANS THAT. WELL THIS IS PUT IT.
THE LITTLE DIFFERENTLY IF YOU HAVE TO HAVE A BUDGET TO SPEND MONEY. NORMALLY A BUDGET IS SUBMITTED TO US AND THEN WE. WE APPROVE IT OR DISAPPROVE IT IF WE DISAPPROVE IT YOU DON'T HAVE THE AUTHORITY TO SPEND ANYMORE MONEY. AND THAT IS A VERY VERY DRASTIC SITUATION. NO BY THIS TIME NORMALLY YOU WE WOULD'VE OF. WE WOULD DISAPPROVED YOUR BUDGET AND TAKEN FROM FAIRLY DRAMATIC ACTION. BUT YOU KNOW YOU OUR ELECTED AS A PRACTICAL MATTER FIRST OCTOBER. AND OF. WE WANT TO BE REASONABLE IN THIS WE WANT NATIONAL TO SUCCEED SO WE BELIEVE THAT SINCE CEO THE CHAIRMAN AND THE FINANCE DIRECTOR THE CHAIRMAN OF THE FINANCE DIRECTOR WORKING ON CORRECTIVE ACTION PLAN TO DEAL WITH THIS OR THAT THE YOU KNOW THE TO YOU WE WANT TO GIVE YOU AN OPPORTUNITY TO TWO MAJOR BUDGET MAKE SURE IT'S BALANCE SO YOU CAN PROVIDE THE ESSENTIAL SERVICES THAT.
DID YOU WANT TO PROVIDE ASSISTANCE. SO. YOU KNOW IS LONGER CEO HCA WAR SAY IT GIVE YOU A DEADLINE OR ANYTHING LIKE THIS I THINK THIS DANGEROUS. I DO BELIEVE THAT OF. YOU NEED TO MAKE THE AMENDMENTS TO YOUR BUDGET HALL CERTAINLY. THERE'RE LIKE TO GIVE YOU A GIVE YOU A DEADLINE BUT I WOULD SAY THAT IT WOULD BE. GO TO THE NEXT BUT BUT HE SAID A- CYCLE IN FEBRUARY OF WE WOULD HAVE SOME REAL PROBLEMS AND SOME ACTION ON PORTION WOULD BE TAKEN. AT THE END COUNCIL MEMBER JAMES ON ON THAT FRONT AT I THINK- MY UNDERSTANDING IS EXACTLY WHAT THE COMPTROLLER JUST SAID IS THAT- THE COMPTROLLER DO OUR BUDGET NOT BEING APPROVED AS A- THE LIST OF AVAILABLE REMEDIES THAT THEY COULD CHOOSETO EXERCISE YOU DON'T WANT. AND INTO YOU DO NOT WANT THE- AND DUE TO THE FACT THAT HE APPEARED TO BE WORKING HARD AT IT. WE ARE CURRENTLY- ENJOYING THEIR INTELLIGENCE. TOM ALL RIGHT COUNCIL MEMBER HURT.
THANK YOU MISTER CHAIR AND THANK YOU COMPTROLLER FOR BEING HERE NOW MY QUESTION IS MAY BE A LITTLE NAIVE SO PLEASE FORGIVE ME I REALLY DON'T UNDERSTAND. SO I GUESS MY FIRST QUESTION IS DOES THE STATE PROVIDE OVERSIGHT FOR THE CITY'S FINANCIAL AFFAIRS. WE HOPE. HE APPROVE OF OUR IDEA OF THINGS. THAT THE CITIES DO WE APPROVE YOUR BUDGET AND APPROVED A LOT OF THE BARRING THAT THE CITY MAY DO.
OF WE HAVE SOME OF WHO WE ORDERED THE CITY'S FINANCIALS. AND WE WILL. INVESTIGATE FRAUD WASTE AND ABUSE SO YES WE DO HAVE A FOR SITE WITH CONSIDERABLE OFFICE IDEAS. OKAY SO. THEN COULD YOU ALL HAVE OF THE TOLD THE DECISION REGARDING THE PROPERTY TAXES CONSIDERING THAT- NASHVILLE IS THE LARGEST CITY. AND IT HAS GROWN. TREMENDOUSLY AND YET WE ARE FIVE DOLLARS.
LESS IN OUR PROPERTY TAXES THEN MEMPHIS IN IN- YOU ALL I'M SURE PROBABLY SAW THAT THAT WAS GOING TO TAKE PLACE COULD THERE HAVE BEEN VETOED BY THE GOVERNOR AND CHANGE TO MAKE SURE THAT WE DIDN'T HAVE THE EXTENSIVE SHORTFALL THAT WE- ARE NOW EXPERIENCING. ALL WE DO AS FAR AS OF BUDGET IS CONCERNED. IS TO DETERMINE WHETHER OR NOT. IS BALANCED. AND HOW YOU GET THERE. IS NOT THE STATE'S RESPONSIBILITY. AND WHETHER YOU WANT TO GET THE REVENUE FROM PROPERTY TAXES OR FOR SOME OTHER SOURCES IT'S REALLY YOUR DECISION AND HOW YOU SPEND THE MONEY A LARGE% EXTENT IS YOUR RESPONSIBILITY THAT'S WHY YOU ARE ELECTED READ THE DO YOU MAKE RECOMMENDATIONS I'M I'M NOT A CPA SO YOU KNOW I WAS ONE OF THE PERSONS THEY DID VOTE FOR THE TAX INCREASE BECAUSE THAT THOUGHT THAT THAT WAS GOING TO BE A WAY TO. ADDRESS IT THEM BUT WE HAD MORE MEMBERS WHO DID NOT AND NOW DALLAS WE ARE IN THE SITUATION THAT WE'RE IN SO CONSIDER NEED TO ALL MAKE THE RECOMMENDATIONS. I'M JUST WANTED IF YOU MADE THE RECOMMENDATIONS ALSO IF- IS NOW YOU STAND THERE YOU'RE GOING TO ALLOW US TO MAKE A MAN IS COULD WE HAVE MADE A MEMBERS PRIOR TO SURE WHEN THOSE RECOMMENDATIONS ALSO- SUGGESTED THEM FOR THERE TO BE SOME AMENDMENTS WE HAVE HAD SEVERAL DISCUSSIONS.
WITH THE WITH THE CITY CONCERNING THEIR BUDGET YES. OKAY SO I DON'T KNOW HOW FAR TO GO BANK BUT- IF THE IF WE CAN DO WE CAN MAKE THESE AMENDMENTS AND CHANGE THIS THIS YEAR THEN MAYBE IF WE HAD GONE BACK THREE YEARS AGO AND MADE ALL ACTUALLY TWO YEARS WHEN I KNOW THAT THE PROPERTY TAXES- INCREASE WAS PRESENTED. OF WE WOULD HAVE FOUND OURSELVES IN BETTER POSITION IN THE YOU KNOW- SECEDING HERE ONCE THE PROPERTY TAXES WERE INCREASED. WELL IF YOU HAD GREATER REVENUE.
AND YOU DID NOT INCREASE YOUR EXPENSES YEAH SHE CERTAINLY WOULD BE IN A REPETITIVELY SEDITION YES OKAY TO I GUESS ULTIMATELY I WANT TO KNOW WHAT RESPONSIBILITY IS. TO MAKE SURE THAT WE'RE DOING WHAT WE ARE SUPPOSED TO TOP LEAP WE'VE WE'VE EXERCISE ACCESS OUR RESPONSIBILITY IS TO ENSURE THAT YOU HAVE A BALANCED BUDGET WE ARE AT YOUR FINANCIALS AND WE INVESTIGATE FRAUD WASTE AND ABUSE YES. OKAY COUNCIL LOOK COUNCILMEMBER HEARD- I WOULD I WOULD JUST WHAT COMES TO MIND IS- ONE OF THE THINGS WE DO MOST REGULARLY IN THIS CHAMBER IS COMPLAIN ABOUT- STATE- INTERFERING IN OUR BUSINESS. AND. AND MY SENSE- AND ARE BRINGING JUST MY- OUTSIDE- PROFESSIONAL EXPERIENCE WITH DISTRESS IS THERE IS THERE IS A BALANCE OF- IF THEY WOULD HAVE DONE THIS TWO YEARS AGO I THINK THEY WOULD HAVE BANNED- ACTIVELY ACCUSED OF MADELINE- AND- I THINK. I THINK IT'S A JUDGMENT CALL MY SENSE IS A ONE THE COMPTROLLER'S OFFICE- RAISES THEIR HAND LIKE THIS AND- AND HE'S ALREADY TOLD US AND I UNDERSTAND THAT- THERE'S BEEN PLENTY COMMUNICATIONS WITH PREVIOUS MAYOR'S OFFICE SO YES.
WELL YOU KNOW I GUESS IS KINDA LIKE YOU KNOW I HAVE SOME OF THE CHILDREN AND I WOULD REALLY. TRUST THAT THEY WOULD USE SOME GOOD JUDGMENT IN SOME OF THE THINGS THAT THEY DO. BUT WHEN I FIND THAT THEY DON'T DEAN I DO ECKSTINE. AND SOME. THANKS AND RECOMMENDATIONS TO THEM SO. I'M I'M JUST TRYING TO UNDERSTAND I MEAN MY SENSE IS THAT THAT'S THAT'S EXACTLY WHAT'S GOING ON TODAY- I'M GOING TO MENTION IT IN THE WRAP UP COMMENTS BUT- I MEAN IT'S EASY TO FOCUS ON THE ENORMOUS I MEAN I'M JUST QUOTING WHAT MISTER WILSON HAS SET A READY BUT IT'S EASY TO FOCUS ON THE ENORMITY OF THE CHALLENGE- BUT- YEAH WE TOOK IT TOOK IT TOOK YOU EIGHT FISCAL YEARS TO GET HERE IT'LL TAKE LESS THAN THAT TO FIX IT. AND IF WE WANT TO FIX IT IT'S FIXABLE YEAH WE COULD HAVE THE SOVIET ALLEN SHEET AND A HORRIBLE ECONOMY- WE'VE GOT THIS BALANCE SHEET AND A GOOD ECONOMY AND- I MEAN I THINK WE'RE GONNA PLAY A TIME TO TALK ABOUT- IF WE WANT TO HOW WE GOT HERE- BUT BUT I DON'T KNOW THAT THAT'S- THE QUESTIONS WILL HAVE FOR THE COMPTROLLER WELL.
AGAIN I'M I JUST. THINK I ACT. ABSOLUTELY THANK YOU VERY MUCH. LET'S GO TO COUNCILMEMBER YOUNG. THANK YOU MISTER CHAIRMAN. MR WILSON THANK YOU FOR BEING HERE AND I THINK EVERYONE HERE. IS REGARDLESS OF HOW WE GOT HERE I THINK WE ARE ALL ON THIS AND WE'RE NOT GOING TO GET AWAY FOR THE FINGERS EXACTLY OUR FARM OUTGOING FORD- ONE OF THE THINGS ON ONE OF THE SLIDES TALK ABOUT ROBERT OBLIGATIONS AND- THERE WAS AN ASTERISK THAT THAT DIDN'T GET HIT ON. ABOUT A CORRECTION. I'M SORRY. I'M SORRY FOR INTERRUPTING YOUR QUESTION IT WAS A CHANGE IN ACCOUNTING STAND RISE TO WAS AT A GAS BE CHANGE OR WAS THERE SOMETHING INTERNAL IT IS YEAH.
OKAY ALSO. AND THIS MIGHT BE MORE OF A QUESTION FOR THE CHAIRMAN TO APOLOGIZE THE PROCESS IN WHICH WE GET OUT OF THIS AND MAKE THIS CHANGE SINCE THIS BUDGET IS NOT BEING. ACCEPTED. IS THAT I MEAN WHAT DOES WHAT WOULD HAVE A TIME LINE BE IS THAT SOMETHING WE OR IMMEDIATELY HANG UP ON BECAUSE WE REALLY TECHNICALLY ARE IN THIS CONUNDRUM OF NOT HAVING A DISAPPROVED BUDGET BUT NOT HAVING ONE THAT'S BEEN ACCEPTED. SO WE ARE OPERATING- WITH THE INDULGENCE OF THE COMPTROLLER'S OFFICE- WE'VE ALL BEEN IN OFFICE FOR SIX WEEKS THE MAYOR'S BEEN OFF. FOR SIX WEEKS THE FINANCE DIRECTOR'S BEEN ON THE JOB FOR FOUR WEEKS. INSTRUCTORS PROMISED ME TO COME TO THE COUNCIL WITH HIS PRESENTATION ABOUT A CORRECTIVE ACTION PLAN. IN THE MONTH OF DECEMBER AND THEN IN THESE SITUATIONS IN THE SITUATION WHERE IT WHERE IT WOULD HAVE TO WORK THE PROBLEM AND I CAN'T I MEAN I DON'T BELIEVE THAT THERE IS A- PLAN IN PLACE TODAY. BUT I'VE I THINK I THINK WE'LL GET TO ONE I'M CONFIDENT WE'RE GOING TO GET TO ONE THAT- IS SATISFACTORY TO THE CITIZENS OF DAVIDSON COUNTY AND THE COMPTROLLER'S OFFICE OKAY.
ONE LAST THING THAT IT WASN'T MENTIONED TODAY AND I'M CURIOUS IF THE COMPTROLLER HAS AN OPINION ON- METRO USES COMMERCIAL PAPER. QUITE A BIT. AS A FORM OF SHORT SHORT TERM FINANCING. YOU KNOW PERSONALLY I HAVE MY OWN THOUGHTS ON IT BUT I'M CURIOUS IF YOU HAVE AN OPINION ON IT THE COMPTROLLER'S OFFICE IS. THE MAN HAD JUST HAS THOUGHTS ON COMMERCIAL PAPER AS WE USE IT SO MUCH. WELL I WORE A- NOT TO BE IN A POSITION TO TELL YOU HOW TO RUN METRO GOVERNMENT. ME JUST SAY OF THEIR LIMITED COMMENTS FIRST OF ALL THERE IS NOTHING WRONG WITH BORROWING MONEY IF IN FACT. YOU HAVE A GOOD SOUND POP PLAN TO PAY IT BACK. AND YOU USE IN YOUR BORROWING MONEY FOR CAPITAL IMPROVEMENTS WITH A PLAN THAT REALLY MAKE SENSE YOU KNOW DON'T GO ALONG WITH THE USEFUL LIFE AND- YOU GOT THE GOOD SOUND PLAN.
MY CONCERN. IS IT AND COMMERCIAL PAPERS TO GOOD WAY TO FINANCE CONSTRUCTION AND THAT SORT OF THING FOR. US IF YOU GET INTO. IT FOR MORE THAN THE CONSTRUCTION AND YOU HAVE A- INTEREST RATE RISK IS FAIRLY SUBSTANTIAL. I BUT THERE'S NOTHING WRONG COMMERCIAL PAPER THE STATE USES COMMERCIAL PAPER. BUT YOU NEED TO THE AMOUNT OF COMMERCIAL TYPE YOU HAVE. MAY GIVE YOU SOME PAUSE. COUNCILMEMBER GAMBLE. THANK YOU CHAIRMAN THANK YOU COMPTROLLER WILSON FOR BEING HERE YOU MENTIONED ARE DOING THE SLIDE PRESENTATION THAT THE- PROJECT THE CACHE INCLUDED THE SALE OF THE PARKING AND THE DS USE THE TIME OF FAIR. WON'T HAPPEN OR MAY NOT HAPPEN NOT JUST FILLED OUT OUR CALL OKAY WELL THAT WAS MY QUESTION IT WAS THERE SOMETHING IN THE IN YOUR ASSESSMENT OF THE BUDGET THAT.
YOU OUT IN APPROVED THAT OR. APPROVED THE SALE IN THAT IN THE CURRENT BUDGET WE HAVE ENOUGH INFORMATION. THAT INDICATES TO US THAT. THERE'S NOT LIKELY. THE HAVE TO HAPPEN. AND IF THAT IS THE CASE THEN THAT'S MONEY IN THE CURRENT BUDGET THAT IS TO BE REPLACED IT NEEDS TO BE REPLACE US EXACTLY WHAT THE PROBLEM IS. THANK YOU. CUSTOMER VERSION. THANK YOU CHAIR JUST FURTHER THE VIEWING AUDIENCE AND I KNOW WE'RE GOING TO HAVE THIS THIS ARE THE PRESENTATION- DISSEMINATED THANK YOU CONTROLS AND FOR ALSO BE IN HERE BUT I JUST WANNA MAKE A POINT THAT- ON THE ON THE ON THE SLIDES THE METRO BUDGET IN THE SCHOOL BUDGET WAS BROKEN OUT AS IT RELATES TO OPERATING AND DEBT SERVICE SO JUST FOR THE VIEWING AUDIENCE AND FOR- SOME NEWLY COUNCIL MEMBERS THAT'S ALL ONE POT OF MONEY.
FOR METRO GOVERNMENT SO ABOUT TWO BILLION OUR SCHOOLS GET GET ONE BILLION I KNOW IT WAS BROKEN OUT ON THE SOCK ON THE SLIDE BUT THAT'S NOT TOO DIFFERENT TO DIFFERENT POT TWO DIFFERENT CLASSES MONEY. ALSO. I'M TRYING TO TALK FAST YEAR BECAUSE THE AT THE YOU THAT THAT LOOK NONE OF I KNOW I KNOW THAT I KNOW HEIDI IS BELIEVED MISTER WILSON IS WILLING TO STAY PACKAGES TO DO WHATEVER YOU. THIS IS SO TAKE YOUR TIME. AND SO- IS WITHOUT STATUS IT'S WITHOUT STATING THAT OF WHERE WE ARE BY FISCALLY BUT WE CANNOT- DOWN PLAY ON THE EDUCATIONAL IMPACT- ALL ON ON OUR BUDGET- AS IT RELATES TO METRO GOVERNMENT. AT AS A WHOLE. AND I KNOW WE CAN'T GET A COMMITMENT FROM THE STATE AND- THE HUNDRED AND THIRTY TWO SCHOOL DISTRICTS.
UNDERSTATED MANY OF THEM FEEL LIKE THEY'RE. NOT GETTING. THEIR FAIR SHARE. THAT IS NOT NECESSARILY ABOUT- THEM GETTING THEIR FAIR SHARE WE NEED TO BE ASKING IS THE HIGH BID ENOUGH AND I DON'T THINK WE'RE WE'RE ASK WE'RE ASKING THAT WE'RE ASKING THAT QUESTION ADDITIONALLY HERE IN NASHVILLE. SOME OF THE MANDATES- IS ALSO PUTTING SOME STRAIN ON OUR SCHOOL DISTRICT TO- TO YOU THAT THE CHARTER SCHOOL MANDATES AND SOME OTHER MANDATES ON IT AS A WAY ALSO AS WE HAVE OUR CONVERSATIONS AS IT RELATES TO LONG TERM SOLUTIONS AS YOU INDICATED- IN YOUR PRESENTATION WE HAVE TO LOOK AT EVERYTHING- HOLISTICALLY. AND OUR OUR SCHOOL DISTRICT- ONE IS A IS A PRIORITY FOR THIS CITY BUT THERE'S OTHER VARIABLES THAT ALSO PRESENTS ON UNIQUE STRAINS- ON THE OVERALL BUDGET METRO GOVERNMENT ALSO SO THANK YOU DEAR THAT'S ALL I WANTED TO SAY.
THANK YOU. COUNCIL MEMBER HAUSER. YES THANK YOU FOR SHARING THE UNCOMFORTABLE BRIGHT LIGHT ON OUR SITUATION- THERE WE DID THE TO SEE I HAVE ACTUALLY COME INTO QUESTION WE'RE READY FOR MONTHS INTO THIS CURRENT FISCAL YEAR AW AND EVEN IF TONIGHT WE CERTAINLY CAME UP WITH SOME WONDERFUL. WAY OF INCREASING REVENUE IT WOULDN'T HAPPEN DURING THIS FISCAL YEARS. DOWN THE ROAD BEFORE TO BE ENACTED. SO YOU MENTIONED THAT UNTIL THE STATE APPROVES OUR BUDGET WE'RE SUPPOSED TO NOT BE SPENDING MONEY.
DOES THIS MEAN WE'RE GOING TO HAVE A SHUTDOWN OF GOVERNMENT. IF ACTION IS NOT TAKEN. TO COME UP WITH A BUDGET WITH THE BUDGET. THAT IS APPROVED WITHIN A REASONABLE TIME THEN. YOU WILL HAVE DECIDED MEMBERS OF THE COUNCIL WILL HAVE DECIDED THAT THE COMPTROLLER TAKES THE ACTIONS THAT STATE LAW REQUIRES ME TO TAKE. AND LET ME JUST GIVE YOU AN IDEA OF WHAT WHAT THAT MEANS. I THINK YOU PROBABLY NEED TO KNOW THAT. IT MEANS THAT. FIRST DAY OF. THE WEEK ONE DAY OF THE WEEK. FINANCE DEPARTMENT WILL GIVE ME A LIST OF THE BILL SO THEY WON'T PAY THAT WEEK. AND THE CAPITAL WILL DECIDE WHAT BILLS GET PAID AND WHICH ARE NOT PAID.
AND WILL. WE WILL CUT FIRST THE WHAT STATE LAW CALLS. OPTIONAL SERVICES. AND I DON'T BELIEVE THERE'S A SINGLE PERSON IN THIS ROOM BELIEVES THAT WHAT THESE LAWS ARE REALLY OPTION WHERE FOR OPTIONAL SERVICES ARE REALLY OPTIONAL SERVICES ASIDE FROM YOU KNOW CUTTING ALL THE OTHER SIDE A SUDDEN STARTING LAYOFFS WOULD IT WOULD INVOLVE EMPLOYEES SERVICES ANIMAL CONTROL ALT NINE ONE ONE SYSTEM FIRE PROTECTION INDUSTRIAL DEVELOPMENT PLANNING RECREATION YOUR LIBRARIES YOUR CALL YOUR PARKS. OF SUPPORT FOR ALL THE CHARITABLE AND NONPROFIT SIT YOU THAT YOU HAVE YOUR CAR YOUR HORSE WORK HOUSE IT IS SOMETHING THAT NO. ONE NO ONE IN HERE ABSOLUTELY WARRANTS. AND I CAN TELL YOU THAT I WOULD MUCH MUCH RATHER TEACH YOU REGULAR PARTIES WORKS TO SOME TO SOME RACCOON THAT WE PULL OUT OF MILL CREEK THEN TO DO THAT HAVE THAT RESPONSIBILITY HOW DO YOU DO NOT WANT TO DO THAT. AND YOU TO WARN ME TO DO THAT BECAUSE THAT'S WHY YOU ALL WERE LECTED WE DO NOT WANT THAT TO HAPPEN. YOU WERE ELECTED TO SOLVE THIS PROBLEM. AND YOU HAVE THE FINANCE DIRECTOR YOU HAVE CHAIRMAN OF THE BUDGET COMMITTEE YOU'VE GOT UP AND YOU GOT SOME FOLKS WHO CAN HELP YOU DO THAT HE NEEDS TO BE DONE BECAUSE THE GOSH SAKES YOU WERE ELECTED FOR THE SOLE PURPOSE THE REAL REASON IS TO PROVIDE ESSENTIAL SERVICES TO YOUR CITIZENS.
AND YOU WILL FORCE YOU WILL DECIDE NOT TO DO IT. NOW IS THAT CLEAR ENOUGH. THANK YOU A IS SO IT ALMOST SOUNDS LIKE WE'RE GOING TO BE FORCED TO DO THAT BUT THE FORTY MILLION DOLLAR SHORTFALL AT MINIMUM. TO HAVE TO SELL SOME. MAY I ALSO FASHION AS WELL AS WAYS TO DO IT. I MAKE OUR EMAIL ADDRESSES ON TO. SO FAR MR COMPTROLLER HAS GIVEN US AN ACCURATE RECITATION OF THE WORST CASE SCENARIO AND I'M GONNA GO AHEAD AND TAKE THE LIBERTY SPEAKING ON BEHALF OF THE MAYOR AND THE FINANCE DIRECTOR. NOT IN A MILLION YEARS THE SECOND HALF- IT IS REALLY NOT GOING TO HAPPEN- TO TRY MR CRIME ON AYE IN OTHER PROFESSIONAL SETTINGS PUSHING BACK THE LAST TWENTY YEARS HAVE BEEN IN SIMILAR SITUATIONS WON'T WORK WITH ONE OR TWO LESS ZEROS.
ON THE NUMBERS THAN THIS HAVE TALKED TO HIM AT LENGTH THERE'S GOING TO BE A CORRECTIVE ACTION PLAN- THERE'S THERE ARE OTHER WAYS AND SELLING THINGS OFF IF TAX REVENUE- COMES IN HIGHER SALES TAX IN PARTICULAR- THAT COVERS PART OF IT- THERE'S I'M GOING CUTS- AND EXPENSES WERE THE DEPARTMENTS HAVE GROWN ACCUSTOMED TO GETTING SQUEEZE EVERY YEAR- THAT'S IT. THAT'S AN OPTION TO- I KNOW MULTIPLE DEPARTMENTS HAVE BEEN- PLANNING FOR THE POSSIBILITY OF ADDITIONAL- SQUEEZE AND HAVE BEEN WORKING ON MAKING SURE THAT THEY CAN DO THEIR FAIR SHARE OF CALLED UPON TO DO IT- THERE WILL BE A CORRECTIVE ACTION PLAN- THE GOVERNMENT'S NOT GONNA GET SHUT DOWN. I KNOW I UNDERSTAND IF- I REPRESENT TWO POINT 5% OF THE VOTING POWER THIS BODY SO I IT'S KIND OF A BRAZEN STATEMENT. BUT I FEEL THAT CONFIDENT AND THAT'S NOT GONNA HAPPEN TO EVERYBODY UNDERSTANDS EMPLOYEES UNDERSTAND VENDORS WITH METRO UNDERSTAND THE STATE GOVERNMENT ON EVERYBODY UNDERSTAND NOT.
HAPPY ALTHOUGH IT'S ONLY WORTH US BEING AWARE OF THE WORST CASE SCENARIO BUT IT REQUIRES YOU TO TAKE AFFIRMATIVE ACTION. TO VOTE ON A BUDGET AMENDMENT. LET'S SEE MR COUNCILMEMBER NASH'S NEXT. ALL THE ACTION IS VERY PLAIN. THAT'S WHAT YOUNG ESCORT THE QUESTIONS I WANT TO KNOW ABOUT OBVIOUSLY THERE'S SOME SORT OF TIMELINE IT'S BEING WORKED AND TO GET THIS PROBLEM FIXED. IN IN NEAR FUTURE HOW THE OTHER ONE WE ARE A PART OF THE PROBLEM I THINK THAT OCCURRED THIS PAST YEAR WAS THE REAPPRAISALS WERE DONE WE HAD A RECORD NUMBER OF PEOPLE APPEAL.
THEIR ASSESSMENTS IN IS THAT BOARD COME UNDER THE CAPITOL IS OFFICE. THOSE THOSE APPEALS THE. THERE IS A OF APPEAL PROCESS AND IT IS DONE BY THE- STATE BOARD. IN THE STATE BOARD IS NOT ON THE COMPTROLLER'S OFFICE BUT IT IS A MINISTRY OF THE ATTACHED DRAW OFFICE AND ALL SO THOSE THOSE OF US WAS A OF FOUR PROCEDURE THAT THE THAT YOU'RE ALL PROPERTY ASSESSOR I THINK SHE'S HERE YOU KNOW SHE AUG THE THAT THEY GO THROUGH AND THEN THERE'S A OR APPEAL PROCESS TO DETERMINE. WHETHER OR NOT THE ACTIONS ARE CORRECT. WE HAD A RECORD NUMBER THIS YEAR I THINK ALMOST ALL OF THEM WERETHE PILLS WERE PROVED AS WONDERING IF YOU HAD ANY THOUGHTS ON IT. I DON'T KNOW I DON'T KNOW THAT. I'M IN THIS COUNTY THE KEY GHOST THE COUNTY BOARD FIRST. ANYTHING ELSE MR NASH. TOM ALRIGHT CUSTOMER WELSCH. TEXAS BECAUSE WAS SPEAKER.
MR SLEDGE HOPEFULLY I'LL SPEAK IN THE SPIRIT OF CUSTOMER WAS AS WELL OUT OF CONTROL THANK YOU AGAIN FOR HELPING- AND SO A COUPLE OF QUICK QUESTIONS I THINK WHAT WE'RE HEARING AND OUR FIRST CLARIFYING QUESTION. SOUNDS LIKE. ACTIVE ACTION THE TESTING BE TAKE TAKEN. ARE YOU LOOKING FOR THE CITY TO SUBMIT A BUDGET THAT REFLECTS CORRECTIVE ACTION THE FY TWENTY AS WELL AS A PROJECTION FOR FY TWENTY ONE OR ARE YOU LOOKING FOR SIMPLY FY TWENTY RIGHT NOW WE'RE LOOKING AT RIGHT NOW TWENTY. YOU'LL HAVE TO HAVE A TWENTY ONE AND THAT NEEDS TO BE FINALIZED BY JUNE THIRTIETH OF THE NEXT YEAR BUT BUT THE IMMEDIATE PROBLEM IS TWENTY ONE WE'RE IN RIGHT NOW. SO THE SO THE- COLORED REPORTS TO THE REPORT YOU'RE LOOKING BACK FROM THE CITY IS TO ADDRESS IT IS YEAH. IT IS AN AMENDMENT TO YOUR BUDGET THAT YOU HAVE THIS BEEN APPROVED BY THIS COUNCIL.
SO TO THAT POINT WERE LOOKING IN FY TWENTY DO WE AND THIS MAY BE MORE OF AN ADMINISTRATION QUESTION THE QUESTION TO YOU BUT DO WE HAVE ANY IDEA OF WHERE ARE REVENUES TRACKING. RIGHT NOW IN FY TWENTY. THIS IS WHAT WE FOUND. DO YOU MISS THE GROUND RULES. WE'RE WE'RE NOT GONNA ASK THE ADMINISTRATION QUESTIONS A THEY'RE GONNA COME FROM. SO WE'LL WE'LL GET THAT I'M NOT STOP THAT SETS PERFECTLY FINE SO I'LL ASK IN ENABLING OR QUESTION AS WELL AS TO WHAT WE'RE ALLOWED TO DO WHEN IT COMES TO REVENUE. WHEN WE LOOK AT CORRECTIVE ACTION. WHAT OPTIONS ARE OUT THERE AS FAR AS A AS REVENUE INCREASE POTENTIAL DOWN ASKING PROVIDE AN ANSWER MORE STATE. OBVIOUSLY OUR TWO MAIN REVENUE SOURCES ARE PROPERTY TAXES AND LOCAL OPTION SALES TAX. WHAT IF ANY OPTIONS DO WE HAVE WITHIN THOSE. OWNERS OF THE STATE ALLOWS US TO DO. UNDER FOR THE CURRENT FISCAL YEAR. THE PROPERTY BILLS HAVE BEEN SENT AND THEY MUST BE DONE BY OCTOBER ONE SO THAT IS OUT THAT IS NOT AN OPTION FOR THE CURRENT YEAR.
IT IS CLEARLY AN OPTION FOR NEXT YEAR. AND THE SALES TAX. I THINK YOU GOT THE AUTHORITY TO DO IT ALTHOUGH THERE SOME REQUIREMENTS ON THAT ARE. MAY REQUIRE REFERENDUM I'M NOT SURE. OKAY. SALES TAXES. AND LAST QUESTION I HAVE IS EXPERIENCE YOU'VE HAD OBVIOUSLY AND WORKING WITH MUNICIPALITIES AND COUNTY GOVERNMENTS. WHAT WE WANT I THINK HOUSE MEMBER PORTERFIELD SAID YOU KNOW IT'S REVENUE WERE CUTTING IT SOME COMBINATION OF BOTH. WHEN YOU FACE IN YOUR EXPERIENCE WHEN. MUNICIPALITIES CUTTING GOVERNMENT TO COME UP AGAINST BY THE CHALLENGES OF THIS NATURE. DO YOU FIND THAT THEY LEAN TOWARD ONE. OR THE OTHER. MORE WE WISH WE SEE BOTH OF US WE WE'VE SEEN BOTH YES. AND USUALLY A COMBINATION. THANK YOU THANK COMFORTABLE THE AND. I THINK WERE- WE GOT THREE PEOPLE LEFT IN THE QUEUE AND- ONE OF THEM HAS AND SMOKING AND SO COUNCIL MEMBERS FOR. THANK YOU CHAIRMAN THANK YOU COME TO THE WHISTLING- MY QUESTION IS I KNOW THAT- WILL AWARE THAT THE NO RECORD OF ANY OF THE SALE OF THE ASSETS WAS ONE OF THE REASONS.
MY QUESTION IS I BUILD THE THINGS IN THE BUDGET THAT PROMPTED TO THE DENTAL OFFICE NOT TO APPROVE IT BECAUSE OF FOR GOING TO FIX IT SO WE HAVE A OF. A COMPLETE SENSE OF. ALL THE THINGS THAT NEED TO BE FIXED SO AS NOT BEING COMMUNICATED TO. TO THE ADMINISTRATION WE WOULD HAVE TO LOOK AT THE TOWER BUDGET EACH YOU KNOW IS IT. THINGS CHANGE WILL HAVE TO LOOK AT IT TO SEE OUR STANDS AT THE TIME THAT IS SUBMITTED TO YOU IF THE- ESTIMATES ARE REASONABLE AND IT MAKES SENSE. BUT WE HAD AND HOW WE HAD POINTED OUT IN THE PACIFIC GO THERE IS NO. WHEN THE TWENTY BUDGET FOR GERMANY FOR FOUR TWENTY BUT OKAY SO THE ONLY AREA RIGHT NOW THAT. WE NEED TO BE CONCERNED ABOUT THAT YOU THINK NODDED SAY THAT NOW.
THIS DEPARTMENT TO FOOD TO DEAL WITH ANY ISSUES BOTH POSITIVE AND NEGATIVE. THANK YOU- AND I'LL ADD- COUNCIL EASY THAT- I BELIEVE- THE FINANCE DIRECTOR IS AND AT LEAST WEEKS WEEKLY CONTACT WITH THE COW YELLS OFF ALWAYS.THERE'S A LOT OF COMMUNICATION A WEEK WE COMMUNICATE QUITE FREQUENTLY. COUNCILMAN GLOVER IS NEXT. CHAIR I JUST WANT TO MAKE ONE COMMENT IF I MAY THIS IS NOT A QUESTION- BUT FOR THOSE OF US WHO ARE ARE NEW HERE THOSE OF SURROUNDING CITY EXCEPT OR A I THINK ONE OF THE GREATEST PIECES OF ADVICE THAT THE DIRECTOR- GAVE US JUST AWHILE AGO WAS YOU KNOW THERE'S NO NEED TO POINT FINGERS IT'S HAPPENED IT'S OCCURRED. NOW WE NEED TO DEAL WITH IT SO THE ONE THING I WANT TO BE VERY CAUTIOUS OF AND I HOPE WE WILL ALL BECAUSE OF THIS THE STATE DIDN'T DO THIS TO US AND SO- YOU KNOW I THINK FOR MYSELF I'M GRATEFUL YOU'RE GIVING US THE OPPORTUNITY TO STEP IN AND FIX IT INTERNALLY BECAUSE I KNOW WE CAN.
THANK YOU THANK YOU VERY MUCH I JUST DON'T I DON'T WANT TO SAYING YOU KNOW OUT OUT TO THE PUBLIC WELL WE HAVE TO DO THESE THINGS BECAUSE THE STATE'S MAKING US BECAUSE WE BROUGHT THIS UPON OURSELVES SO THANK EACH YEAR WITH THESE PRODUCTS THIS SITUATION IS CLEARLY SOLVABLE. IT REQUIRES ACTION ON YOUR PART THIS. IS A. COMPLETELY PORTERFIELD. AT THANK YOU SO MUCH A CHAIR AND AGAIN THANK YOU COMPTROLLER FOR. THE PRESENTATION THEY'VE FOR SPENDING. THE TIME WITH US TODAY TO ANSWER QUESTIONS I DID JUST HAVE A POINT OF CLARIFICATION- FROM OUR PROPERTY ASSESSOR IF I MAY CHEER.
OKAY THANK YOU HER ARE A PROPERTY ASSESSOR WHO HAPPENS TO BE ONE OF MY CONSTITUENTS SHE DID SAY THAT. TWENTY SEVENTEEN SERVED AS THE THIRD HIGHEST APPEAL IN TWENTY YEARS SO SHE DEAL WANT TO CLARIFY THAT IT WAS NOT THE HIGHEST APPEAL YEAR COOK AND AS SHE WELCOMES ANYONE WHO HAS ANY QUESTIONS OR WOULD LIKE TO FURTHER DISCUSS THIS SHE WELCOMES THAT CONVERSATION THANK YOU. THANK YOU THAT'S A GOOD ADAM AND CUSTOMER PARKER. I THINK YOU COMPTROLLER FOR JOINING US THIS EVENING- SO IT JUST FOLLOWING ALONG AND DOING SOME NAPKIN MATH- WE'RELOOKING AT FORTY MILLION DOLLARS A NEEDS TO BE MADE UP IN THIS FISCAL YEAR- AND THAT'S PRIOR TO THE- THE PILOT FROM. MUSIC CITY CENTER SO WE'RE LOOKING AT ABOUT TWENTY MILLION DOLLARS IS THAT IS THAT FAIR TO SAY ROUGHLY NO. THIS A WAVE THAT'S ONE WAY OF LOOKING AT IT BUT YOU'VE YOU'VE GOT ADDITIONAL EXPENSES THAT YOU'VE YOU'VE IDENTIFIED. AND YOU KNOW YOU WE DON'T KNOW EXACTLY WHAT THEY DID YOU MAY. REFINE THE REVENUE ESTIMATES AND SO THEY THERE'S A VARIETY BOTH BOTH POSITIVE AND NEGATIVE WE NEED TO DEAL WITH ALL ABOUT I DON'T.
THINK IT'S DANGEROUS SITE UT TWENTY EIGHT MILLION DOLLARS I THINK THAT'S DANGEROUS. IS THERE. ANYTHING ELSE WAS HER. ALL RIGHT. MISTER WILSON DO YOU HAVE ANY FINAL THOUGHTS FOR US BEFORE REAL EGO WELL THE- YOU HAVE A FABULOUS CD. THE FABULOUS ECONOMY. YOU HAVE A TERM IMMEDIATE PROBLEM. BUT YOU HAVE THE CAPACITY AND THE ABILITY TO SOLVE IT. YOU GOT SOME EXPERTS THAT ARE VERY GOOD AT SOLVING PROBLEMS OF THIS TYPE.
AND PLEASE LISTEN TO THEM FOR GOSH SAKES. EITHER PASS A BUDGET OR MEMBER TO THE BUDGET THAT THEY RECOMMEND HOW COME UP WITH AN ALTERNATIVE BUDGET TO SOLVE THIS PROBLEM ASSESS RESULTS YOU WARNINGS WHAT NASHVILLE HAS TO CONTINUE TO BE THE FABULOUS FABULOUS PLACE. WHERE I SPENT MY LIFE PROBABLY LONGER THAN ANYBODY ELSE IN THIS ROOM HAS BEEN A LOT. OF A GOSH SAKES PLEASE ACT. THANK YOU AND BEFORE WE HAD THE MEETING I'M GONNA TAKE THE PRIVILEGE OF- OUT JUST READING A STATEMENT- AS CHAIR BUDGET FINANCE COMMITTEE. TODAY THE METRO COUNCIL IS HEARD PRESENTATIONS FROM THE METRO WATER SERVICES ABOUT EXPECTED WATER WEIGHT RATE INCREASES AND FROM THE COMPTROLLER OF THE STATE OF TENNESSEE ABOUT THE CITY GOVERNMENT'S FINANCIAL CONDITION. THE COMPTROLLER IS GIVING US THE BASIC FACTS OVER NEARLY A DECADE METRO'S SPENT MORE MONEY THAN IT IS EARNED THE CITY IS BALANCES BUDGET BY SPENDING DOWN SAVINGS AND SELLING ONE TIME ASSETS ALL DROPPING THE PROPERTY TAX RATE LOWER THAN ANY CITY IN THE STATE.
THIS CAN'T CONTINUE IT'S THAT SIMPLE WE KNOW MUST CHANGE. EASY TO BE INTIMIDATED BY THE SIZE OF THE CHALLENGE AND THE SITUATIONS ARE ALWAYS BE A FEW WHO DENY OR MINIMIZE THE ISSUES AND THERE ALWAYS BE A FEW WHO SAY DRASTIC CUTS UNNECESSARY IMMEDIATELY. THE REST OF US MOST OF US WANT TO KEEP A LEVEL HEAD IT'S TAKEN YEARS TO GET HERE AND TAKE A FEW YEARS TO GET OUT. WHILE SERVER PEOPLE WONDER WHETHER WE CAN FIX THIS THE ANSWER IS YES NASHVILLE HAS MANY BLESSINGS WE'RE IN THE MIDDLE OF AN ONGOING ECONOMIC BOOM.
WITH A GROWING POPULATION LOW UNEMPLOYMENT AND HISTORICALLY LOW PROPERTY TAX RATE WE HAVE THE TOOLS TO BALANCE THE BUDGET AND REBUILD OUR RESERVES. NEARLY ANY CITY IN AMERICA WOULD GLADLY TRADE THEIR PROBLEMS FOR OUR STRUGGLE TO KEEP UP WITH GROWTH. IT'S IMPORTANT THAT EVERYONE HEARS THE HARD AND DIRECT FAX FROM THE COMPTROLLER. THAT HE DELIVERED TODAY. THEN AFTER WE'VE ABSORBED THAT INFORMATION WE WILL STILL HAVE THE REALITY THE NATIONAL STRONG OUR CITIZENS ARE STRONG THE ECONOMY HERE IS STRONG. AT ITS BEST THIS IS CITY GOVERNMENT HELPS PEOPLE LIVE THEIR BEST LIVES. THAT MEANS FUNDAMENTALLY SAFETY EDUCATION AND JOBS ARE CHALLENGES IN THE CITY IT'S PEOPLE OR THE ECONOMY. IT'S WHETHER OUR ELECTED LEADERS US ALL OF US. CAN BRING THIS SHARED VISION TO LIFE AND WHETHER WE CAN PROVIDE THE DISCIPLINE HONESTY AN EFFORT TO HAVE NATIONAL MOVE FORWARD TOGETHER TO A BRIGHTER FUTURE.
I THINK WE'LL BE ABLE TO DO IT. NOW SARS NEXT STEPS AND WE DON'T HAVE A DATE FOR THE MEETING AT BUT OUR DIRECTOR OF FINANCE KEVIN CROSSBOWS TOLD ME THAT. HE'LL COME TO THE COUNCIL AND MAKE A PRESENTATION IN DECEMBER TO LAY OUT A PLAN OF ACTION FOR GOING FORWARD- THAT'LL HAPPEN IN CONSULTATION WITH THE COMPTROLLER'S OFFICE. THE ADMINISTRATION AS I MENTIONED BEFORE IT'S BEEN ON THE JOB FOR LESS THAN SIX WEEKS. I EXPECT THAT THE RESPONSE TO THIS SITUATION WILL CONTINUE TO BE A WORK IN PROGRESS FOR SOMETIME. IT'LL BE A GOOD OPPORTUNITY IN DECEMBER TO HEAR WHAT THEY ARE. PRELIMINARY GAME PLAN IS FOR DEALING WITH US- AND WITH THAT I WOULD LIKE TO- THANK. OUR COMPTROLLER MISTER WILSON AND WAS AROUND OF APPLAUSE AND THEN WE'LL BE DONE . THIS IS A SERVICE OF THE METRO NASHVILLE NETWORK. IF YOU WOULD LIKE TO SEE TIS PRESENTATION AGAIN OR FOR MORE INFORMATION ABOUT THIS AND OTHER PROGRAMS VISIT NASHVILLE DOT.