IF WERE TRYING TO REACH A NUMBER OF RESIDENCES THE ESTIMATION, IF WE GET TO 75 VACCINATED AND 5% HAVE COVID IN A PROTECTION FROM ISN'T THAT LIKE BEING A 70. ONE OF THE PROBLEMS, THE GOALPOSTS CONTINUE TO THINK TOO FAR WE HAVE THE HEART APART AND WE TAKE THE 40% THAT ARE NOT REAL COMFORTABLE WITH GETTING VACCINATED AND AT LEAST HAVE A SHOT AT VACCINATED 50% OF THAT 40%. AND IT MAY BE THAT OUR NUMBER IS HIGHER TODAY, I KNOW IT IS. I DON'T THINK 33 MILLION OF ALL BEEN VACCINATED THAT WERE POSITIVE. I THINK IT IS CRUCIAL TO FIGURE OUT WHAT THAT NUMBER IS NOT SURE WHOSE RESPONSIBILITY IT IS IN THAT WE FIGURE OUT WHAT THE NUMBER IS, AND PUT THAT INTO OUR FORMULA OF HOW MANY AMERICANS HAVE PROTECTIONS. I THINK THE CHAIR.>> THANK YOU SENATOR BURR. SENATOR CASEY. THANK YOU AND I WANT TO THANK OUR GUESTS TO TODAY.
I WANT TO START WITH DR. WALENSKY, THANK YOU FOR YOUR LEADERSHIP AND LEADERSHIP OF THE CDC, AND YOUR EFFORTS TO ENSURE THAT CHILDREN AND ADOLESCENTS ARE UP TO DATE ON VACCINATIONS. PARTICULARLY AS STUDENTS RETURN TO IN PERSON LEARNING. YOU AND OTHERS HAVE NOTED THERE ARE OVER 11 MILLION DOSES TO THE VACCINES FOR CHILDREN PROGRAM THAT HAVE BEEN MISSED. THIS IS EFFORTS TO PROTECT CHILDREN AND FAMILY COMMUNITIES FROM VACCINE PREVENTABLE DISEASES AND CONDITIONS. THIS IS DISEASES OTHER THAN COVID. AT THE SAME TIME, WITH 12 TO 15- YEAR-OLDS NOW ABLE TO GET VACCINATED AGAINST COVID, THERE IS GREATER NEED TO ENSURE THAT PARENTS ARE AWARE OF ALL THE VACCINES THAT CHILDREN SHOULD RECEIVE IN ORDER TO REMAIN HEALTHY. THE RESCUE PLAN CONTAINS FUNDING TO BUILD VACCINE COVENANTS, AND SPECIFICALLY INCLUDES PROVISIONS TO ENSURE FUNDING IS ALLOCATED TOWARDS INCREASING VACCINATION RATES THROUGHOUT THE UNITED STATES. IN ADDITION TO THE PUBLIC AWARENESS EFFORTS THAT YOU AND CDC HAVE ALREADY UNDERTAKEN, WILL THE CDC BE RELEASING THE FUNDING TO BOTH STATES AND COMMUNITIES TO ENSURE THAT CHILDREN AND ADOLESCENTS ARE CAUGHT UP ON BOTH ROUTINE, AND RECOMMENDED VACCINATIONS, PARTICULARLY AS CHILDREN RETURNED IN PERSON LEARNING?>> THANK YOU SENATOR FOR THAT, YOU RAISE AND ISSUE NEAR AND DEAR TO MY HEART THAT I'M WORRIED ABOUT MORE THAN 20% OF OUR MEASLES LESSONS WERE NOT USES YOUR.
WE HAVE THE SAME ISSUE WITH MENINGOCOCCAL VACCINES, ESPECIALLY AMONG ADULTS. WE DO NOT HAVE DATA ON WHETHER WE CAN GO ADMINISTER THE COVID VACCINE AND OTHER ROUTINE IMMUNIZATIONS AND WHETHER WE GET THE SAME PROTECTION FROM THE COVID ESSENES AND ROUTINE DEMONSTRATION OF OTHER IMMUNIZATIONS. THAT IS WHAT WILL BE ADDRESSED TOMORROW AS TO WHETHER THAT COULD BE SAFELY DONE. AND THEN POTENTIALLY GET ADEQUATE PROTECTION. YOU'RE RIGHT, AS WE PUT FORTH THIS EFFORT ARE VACCINE COVENANTS FOR COVID VACCINE WE NEED TO TAKE THE OUTREACH AND MAKE SURE THAT WE ARE REACHING THESE COMMUNITIES, ONLY WITH IMPORTANCE OF GETTING THE COVID VACCINE BUT IF WERE NOT ABLE TO GO ADMINISTER TO MAKE SURE WE GET BACK TO THESE CHILDREN AND BE ABLE TO GO ADMINISTER THE ROUTINE VACCINES AND LOSS BEFORE THE SCHOOL YEAR.>> IN TERMS OF FUNDING DO YOU HAVE A SENSE OF TIME OF THAT?>> I DO NOT BUT WE CAN GET BACK TO YOU.
>> THANK YOU DR. MARKS, TO START WITH YOU ABOUT PFIZER AND WE'VE HEARD A LOT ABOUT EMERGENCY USE AUTHORIZATION. WE KNOW PFIZER RECENTLY FILED THE APPLICATION FOR FULL LICENSURE OF THEIR COVID PASSING. WE GET A LOT OF QUESTIONS AT HOME, IN PARTICULAR WHAT DOES IT MEAN, WHAT IS FULL LICENSURE MEAN? ONE OF THE CONCERNS WE HAVE HEARD A LOT ABOUT IS THE VACCINES WITH THIS EMERGENCY USE AUTHORIZATION, BUT WHAT IS THE NEXT STEP FOR A VACCINE? CAN YOU EXPLAIN WHAT IT MEANS TO GET FULL LICENSURE? AND WHAT ADDITIONAL INFORMATION WOULD ACCOMPANY NEED TO SUBMIT BEYOND WHAT WAS REQUIRED FOR SO- CALLED UA?>> SENATOR, THANK YOU FOR THE QUESTION.
FULL LICENSURE IS SOMETHING THAT THE MANUFACTURER SUBMITS WITH A FULL PACKAGE AND I WILL GET INTO THAT THE MOMENT BUT I WANT TO PICK UP ON SOMETHING THAT DR. FELT SHE SAID. THESE COVID VACCINES WERE EXPEDITED, NOT BY CUTTING CORNERS, BUT GOING THROUGH A DEVELOPMENT PLAN IN WHICH EMPTY SPACE, SPACE IT WOULD HAVE NORMALLY NOT HAD STUFF HAPPENING WAS TAKEN AWAY. MANUFACTURING WAS DONE WHILE THE LOCAL TRIALS WERE DONE. A LARGE CLINICAL TRIAL PROGRAM WERE THE SIZE OF NORMALLY LICENSED VACCINES IN THE UNITED STATES.
THE ONE PLACE WE ARE A LITTLE SHORT IS THE DURATION OF SAFETY FOLLOW-UP. WE ARE VERY CONFIDENT FROM THE AMOUNT OF SAFETY FOLLOW-UP, A MEDIAN OF TWO MONTHS AND IF YOU FOLLOW UP ON THE DATA SAFETY SET, THE LARGE MAJORITY OF ADVERSE EVENTS BECAME APPARENT. WE ARE CONFIDENT IN RECOMMENDING THESE VACCINES FOR EVERYONE. OUR FAMILIES AND ALL AMERICANS. THE DIFFERENCE WITH THE BIOLOGICS LICENSE APPLICATION IS THE MANUFACTURER WILL BE ABLE TO SUBMIT ADDITIONAL SAFETY DATA, PERHAPS SIX MONTHS OF SAFETY DATA, RATHER THAN THE MEDIAN TWO MONTHS. ADDITIONALLY, THERE ARE TECHNICAL THINGS THAT WILL BE THERE THAT MANY MAY NOT CARE A LOT ABOUT, BUT WE DO.
THAT IS MANUFACTURING INFORMAL FACILITIES INSPECTIONS, AND ADDITIONAL ANCILLARY STUDIES PUT INTO THE PACKAGE. I THINK THE MAIN MESSAGE TO THE AMERICAN PUBLIC IS THAT FOR ALL INTENTS AND PURPOSES, THE VACCINE BEING USED IS VERY CLOSE TO WHAT WE WOULD NORMALLY HAVE WITH THE BIOLOGICS LICENSE APPLICATION. THERE ARE LITTLE THINGS AROUND THE MARGINS THAT WILL GO INTO THE BIOLOGICS LICENSE WHEN WE HAVE THE FORMAL APPROVAL.
>> THEN USING THIS MAN-MADE SUPER VIRUS TO INFECT HUMAN AIRWAY CELLS. THINK ABOUT THAT FOR A MOMENT. THE VIRUS HAD A 15% MORTALITY. WE ARE FIGHTING A PANDEMIC WITH ABOUT A 1% MORTALITY. CAN YOU IMAGINE IF A VIRUS THAT HAS BEEN JUICED UP AND HAVE VIRAL PROTEINS ADDED TO IT, IT THAT WERE RELEASED ACCIDENTALLY. DOCTOR FAUCI, DO YOU SUPPORT FUNDING OF THE NIH FUNDING OF THE LAND — LAB IN WUHAN? >> WITH ALL DUE RESPECT YOU ARE ENTIRELY AND COMPLETELY INCORRECT THAT THE NIH HAS NOT AND DOES NOT FUND GAIN OF FUNCTION RESEARCH IN THE WUHAN INCIDENT. WE DO NOT FUND DR. BARRETT. IF IT IS, IT IS ACCORDING TO THE GUIDELINES AND IS BEING CONDUCTED IN NORTH CAROLINA. >> YOU DON'T THINK A BAD VIRUS BY PROTEIN THAT HE GOT FROM THE DR.
FAUCI INSTITUTE AND INTO A SARS VIRUS? YOU WILL BE IN THE MINORITY. >> IT IS NOT. IF YOU LOOK AT THE GRANT AND YOU LOOK AT THE PROGRESS REPORTS IT IS NOT GAME OF FUNCTION, DESPITE THE FACT THAT PEOPLE TWEET THAT AND WRITE ABOUT IT. AND WE DO NOT SEND MONEY NOW TO THE WUHAN INSTITUTE. >> DO YOU SUPPORT SENDING MONEY? WE WERE SENDING IT THROUGH ECO- HEALTH. DO YOU SUPPORT THE MONEY FROM NIH THAT WAS GOING TO THE WUHAN INSTITUTE? >> LET ME EXPLAIN WHY THAT WAS DONE. THE SARS-COV-1 ORIGINATED IN CHINA. IT WOULD HAVE BEEN IRRESPONSIBLE OF US IF WE DID NOT INVESTIGATE THE BAD VIRUSES AND THE SEROLOGY TO SEE WHO MIGHT HAVE BEEN INFECTED. >> OR PERHAPS IRRESPONSIBLE TO SEND IT TO THE CHINESE GOVERNMENT THAT WE MAY NOT BE ABLE TO TRUST WITH HIS KNOWLEDGE AND WITH THIS INCREDIBLE DANGEROUS VIRUS. GOVERNMENT SCIENTISTS LIKE YOURSELF WHO FAVOR GAIN OF FUNCTION RESEARCH … >> YOU ARE SAYING THINGS THAT ARE NOT CORRECT. >> GOVERNMENT DEFENDERS OF GAME OF FUNCTION SUCH AS YOURSELF SAY THAT COVID-19 MUTATIONS WERE RANDOM AND NOT DESIGNED MAN.
INTERESTINGLY, THE TECHNIQUE THAT WAS DEVELOPED FORCES MUTATIONS BY SERIAL PASSAGE THROUGH CELL CULTURE THAT THE MUTATIONS APPEAR TO BE NATURAL. IN FACT, DR. BARRETT NAMED THE TECHNIQUE. THE MUTATIONS APPEAR NATURALLY. NICHOLAS BAKER SAID NO ONE WOULD KNOW WHAT THE VIRUS HAD BEEN FABRICATED IN A LABORATORY OR GROWN IN NATURE. GOVERNMENT AUTHORITIES INCLUDING YOURSELF UNEQUIVOCALLY DENY COVID-19 COULD HAVE ESCAPED A LAB. EVEN DOCTORS IN WUHAN WERE NOT SO SURE. ACCORDING TO NICHOLAS BAKER THEY WONDERED IF THE NEW VIRUS COULD'VE COME FROM THEIR LOAN — OWN LABORATORY. SHE CHECKED HER RECORDS AND FOUND NO MATCHES. THE DIRECTOR OF THE GAIN OF FUNCTION RESEARCH IN WUHAN COULD NOT SLEEP BECAUSE SHE WAS TERRIFIED. AN ADVOCATE OF GAIN OF FUNCTION RESEARCH ADMITS THE MAIN PROBLEM IS THE OUTBREAK OCCURRED IN CLOSE PROXIMITY. WHAT ARE THE ODDS? HE RESPONDED COULD YOU RULE OUT A LABORATORY ESCAPE? THE ANSWER IS PROBABLY NOT. WILL YOU IN FRONT OF THIS GROUP CATEGORICALLY SAY THAT THE COVID-19 COULD NOT HAVE OCCURRED TO SERIAL PASSAGE IN A LABORATORY? >> I DO NOT HAVE ANY ACCOUNTING OF WHAT THE CHINESE MAY HAVE DONE. I AM FULLY IN FAVOR OF ANY FURTHER INVESTIGATION OF WHAT WENT ON IN CHINA.
HOWEVER, I WILL REPEAT THE NIH AND NIAD CATEGORICALLY HAS NOT FUNDED GAIN OF FUNCTION RESEARCH TO BE CONDUCTED AT THE WUHAN INSTITUTE. >> WHAT YOU DO SUPPORTED IN THE US? WE HAVE A COMMITTEE TO DO IT, BUT THE COMMITTEE IS GRANTED EVERY EXEMPTION. YOU ARE FOOLING WITH MOTHER NATURE AND ALLOWING SUPER VIRUS IS TO BE CREATED WITH A 15% MORTALITY. IT IS VERY DANGEROUS AND IS A HUGE MISTAKE TO SHARE WITH CHINA. IT IS A HUGE MISTAKE TO ALLOW THIS TO CONTINUE IN THE UNITED STATES. WE SHOULD BE VERY CAREFUL TO INVESTIGATE WHERE THIS VIRUS CAME FROM. >> I FULLY AGREE THAT YOU SHOULD INVESTIGATE WHERE THE VIRUS CAME FROM, BUT AGAIN, WE HAVE NOT FUNDED GAIN OF FUNCTION RESEARCH ON THIS VIRUS IN THE WUHAN INSTITUTE .
>> YOU ARE PARSING WORDS. THERE WAS RESEARCH DONE, THEY HAVE COLLABORATED ON GAIN OF FUNCTION RESEARCH WHERE THEY ENHANCED THE SARS VIRUS TO INFECT HUMAN AIRWAY CELLS AND DID THIS BY MERGING A NEW SPIKE PROTEIN. THAT IS GAIN OF FUNCTION. THAT WAS JOINT RESEARCH BETWEEN THE WUHAN INSTITUTE AND DR. BARRETT. YOU CANNOT DENY THIS. >> SENATOR PAUL YOUR TIME HAS EXPIRED. WE NEED TO MOVE ON. I WILL ALLOW YOU TO RESPOND. >> I JUST WANTED TO SAY I DON'T KNOW HOW MANY TIMES I CAN SAY IT, WE DID NOT FUND GAIN OF FUNCTION RESEARCH TO BE CONDUCTED AT THE WUHAN INSTITUTE. >> THANK YOU. SENATOR SMITH. >> THANK YOU, CHAIRPERSON MURRAY AND THANK YOU SO MUCH TO OUR PANELISTS FOR BEING HERE TODAY. I WANT TO JUST FOLLOW UP ON THAT EXCHANGE. I WANT TO ASK DR. FAUCI, WHAT IS THE IMPACT OF CONSPIRACY THEORIES PEDAL BY SENATOR RAND PAUL AND OTHERS ON AMERICANS WILLINGNESS TO TAKE THIS VACCINE? IT IS A VACCINE THAT BY ALL ACCOUNTS IS REMARKABLE FOR ITS SAFETY AND EFFICACY.
AND WELL, CONSPIRACY THEORY CERTAINLY ARE NOT HELPFUL IN WHAT WE ARE TRYING TO DO. I GUESS I CAN SAY THAT WITH SOME DEGREE OF CONFIDENCE. >> I WOULD AGREE. I THINK IN THIS MOMENT, WE ARE AT A CRITICAL MOMENT FOR OUR RESPONSE TO THIS PANDEMIC. IT HAS ONLY BEEN 14 MONTHS SINCE THIS PANDEMIC STARTED. WE ARE HERE TODAY TO ACKNOWLEDGE THAT WE HAVE 261 MILLION DOSES OF VACCINES IN ARMS, OVER 58% OF AMERICANS WITH AT LEAST ONE DOSE. THIS IS AN INCREDIBLE AND WE ALSO KNOW WE HAVE MORE WORK TO DO. IT SEEMS TO ME THAT WE OUGHT TO BE FOCUSED. WE HAVE TO MAKE SURE THAT OUR COMPREHENSIVE STRATEGY THAT YOU HAVE BEEN WORKING ON, DR. FAUCI, FOR A LONG TIME. I AM SO GRATEFUL FOR THE SUPPORT THAT YOU ARE GETTING. A COMPREHENSIVE STRATEGY AROUND VACCINATIONS, SURVEILLANCE TESTING, TREATMENT, SOCIAL DISTANCING, MASKS, AND CENTERING OUR WORKAROUND HEALTH EQUITY. THIS IS WHAT WE NEED TO BE FOCUSED ON, IT SEEMS TO ME. I WOULD LIKE TO ASK DR.
WALENSKY A QUESTION ABOUT HOW WE GO ABOUT THIS QUESTION OF THIS ISSUE OF GETTING PEOPLE OR GETTING VACCINES INTO ARMS NOW. VACCINES AND ACCEPTANCE OF VACCINES SEEM TO BE A SPECTRUM FROM PEOPLE READY TO GO TO PEOPLE WHO HAVE A SERIOUS RESISTANCE TO TAKING VACCINES. WE ARE SEEING SOME LEARNING ABOUT WHAT WORKS. I HAVE A GREAT EXAMPLE OF THAT IN DULUTH, MINNESOTA, WHERE PUBLIC HEALTH NURSES SET UP A POP UP VACCINE CLINIC AT THE DULUTH TRANSPORTATION CENTER. MINNESOTANS WHO ARE TAKING THE BUS HOME OR GOING TO PICK UP THEIR CHILDREN AND CHILDCARE CAN GO TO THAT POP UP CLINIC, THE LOT THEIR PAPERWORK AND GET THEIR SHOT ALL IN ONE DOSE. IT IS BREAKING DOWN LOGISTICAL CHALLENGES THAT A LOT OF AMERICANS STILL HAVE. THEY ARE FINDING GREAT SUCCESS. THERE WAS A STORY ON MINNESOTA PUBLIC RADIO IN THE LAST COUPLE OF DAYS ABOUT A WOMAN NAMED KAREN, WHO WAS WAITING TO GET THE VACCINE AND HOPING THAT SHE WILL BE ABLE TO GET IT AT A CONVENIENT LOCATION. SHE WAS ABLE TO DO IT ALL IN ONE SPOT. THAT MADE ALL THE DIFFERENCE IN THE WORLD TO HER IN TERMS OF OVERCOMING HER HESITANCY.
DR. WALENSKY, CAN YOU TELL US A LITTLE BIT ABOUT WHAT THE CDC IS DOING, WORKING WITH STATES AND LOCALITIES TO DEPLOY METHODS LIKE WE ARE SEEING IN DULUTH, MINNESOTA, TO HELP PEOPLE GET EASY ACCESS? >> THANK YOU SO MUCH. WE HAVE SPENT $3 BILLION ADDING MONEY TO STATES AND LOCALITIES TO ADVANCE THESE EFFORTS IN TRYING TO GET VACCINES INTO PEOPLE AND I WOULD INVITE ALL OF YOU TO TAKE OUT ALL OF THEIR CELL PHONES AND TEXT 438829.
YOU PUT IN YOUR ZIP CODE AND GET PLACES THAT VACCINES ARE AVAILABLE. YOU CAN DO IT BY AN 800-NUMBER OR GO TO WWW.VACCINES.GOV. WE ARE WORKING TO MAKE IT EASY. WE DO HAVE TO DO SOME PIVOTING AND INSHORE THAT PLACES NOW HAVE POP UP SITES, MOBILE VACCINATION UNITS. THAT WE ARE REACHING OUT TO RURAL COMMUNITIES AND PUTTING VACCINES INTO UTTERLY QUALIFIED HEALTH CARE CENTERS. THAT WE CAN DO THIS CAMPAIGN, NOW A CAMPAIGN WITH 5000 COMMITTEE CORE MEMBERS, EVERYWHERE FROM NASCAR AND NFL TO INFECTIOUS DISEASE SOCIETY OF AMERICA AND FAITH-BASED ORGANIZATIONS, BEING THE TRUSTED MESSENGERS.
WE ARE STARTING TO SEE THE EFFECTS OF THIS WORK. JUST THIS MORNING THE CDC RELEASED NEW DATA ON HOW WE ARE DOING IN REACHING RACIAL AND ETHNIC MINORITIES. THE BAR GRAPH SHOWS NOT JUST OUR OVERALL PROGRESS, BUT WHAT WE'VE DONE IN THE LAST TWO WEEKS. WE HAVE BEEN REALLY SUCCESSFUL IN REACHING RACIAL AND ETHNIC MINORITIES. WE HAVE TO DO MORE. WE HAVE VACCINE CONSOLES THAT YOU CAN OR LOCALS AND STATES IN THE CDC AND SAY WE ARE HAVING A HARD TIME REACHING THIS COMMUNITY, WHAT ARE SOME OF THE THINGS WE CAN DO? A BRIEF LIST OF THE MANY ACTIVITIES WE ARE ENGAGED WITH TO GET VACCINES INTO PEOPLE AND TO RECOGNIZE ALL HESITANCY IS NOT THE SAME FLAVOR.
SOME PEOPLE IT IS CONVENIENT, SOMEONE TO UNDERSTAND THE SCIENCE, SOME JUST NEED THE TIME OFF. >> I WANT TO SAY I APPRECIATE THE WORK TO SUPPORT THE ELEVATED AND STRATEGIC EFFORTS OF STATES LIKE MINE TO OVERCOME SOME OF THOSE BARRIERS. THANK YOU. >> THANK YOU SO MUCH, SENATOR. >> DR. WALENSKY, I USED TO HAVE THE UTMOST RESPECT FOR THE GUIDANCE FROM THE CDC. I ALWAYS CONSIDERED THE CBC TO BE THE GOLD STANDARD. I DO NOT ANYMORE. I WANT TO GIVE YOU THREE EXAMPLES WHERE I THINK THE CONFLICTING, CONFUSING GUIDANCE FROM YOUR AGENCY HAS UNDERMINED PUBLIC CONFIDENCE, AND CONTRADICTS THE SCIENTIFIC GUIDANCE OF MANY EXPERTS. THE FIRST HAS TO DO WITH SCHOOL OPENINGS, AN ISSUE THAT WE HAVE TALKED ABOUT BEFORE.
THE NEW YORK POST REPORTED THAT A POWERFUL TEACHERS UNION, THE AFT SUCCESSFULLY SECURED CHANGES VERBATIM IN DRAFT GUIDANCE ON SCHOOL REOPENING'S. THIS CAME ABOUT BECAUSE OF AN OUTSIDE GROUP THAT DID A REQUEST THAT REVEALED EXTENSIVE INTERACTIONS BETWEEN THE AFT AND THE CBC. THIS HAS BEEN DESCRIBED BY DR. MONICA GANDHI, A PROFESSOR WHO HAS WRITTEN EXTENSIVELY ABOUT THE CORONAVIRUS AS VERY TROUBLING. SHE IS REFERRING TO THE EMAILS BACK AND FORTH BETWEEN THE CDC AND THE AFT. SHE SAYS THIS IS NOT HOW SCIENCE BASED GUIDANCE SHOULD WORK OR BE PUT TOGETHER.
MY SECOND EXAMPLE IS FROM A NEW YORK TIMES STORY THAT APPEARED TODAY. IT TALKS ABOUT CDC GUIDELINES ON MASS WEARING. WHERE THE CBC ANNOUNCED THAT LESS THAN 10% OF COVID-19 TRANSMISSION WAS OCCURRING OUTDOORS. THE ARTICLE POINTS OUT THAT THIS IS ALMOST CERTAINLY MISLEADING. IT GOES ON TO SAY THERE IS NOT A SINGLE DOCUMENTED COVID INFECTION ANYWHERE IN THE WORLD FROM CASUAL OUTDOOR INTERACTIONS SUCH AS WALKING PAST SOMEONE ON A STREET OR EATING AT A NEARBY TABLE. THE THIRD EXAMPLE HAS TO DO WITH NEW GUIDANCE THE CDC HAS ISSUED FOR SUMMER CAMPS. HERE ARE THE REACTIONS OF TWO EXPERTS. ONE, A PEDIATRIC AND THE KNOWLEDGE IS AT COLUMBIA REFERRED TO THE RECOMMENDATIONS AS SENSELESS. THE EDITOR AND CHIEF OF THE AMERICAN MEDICAL ASSOCIATION OF PEDIATRICS CALLED THE GUIDANCE UNFAIRLY DRACONIAN. HERE WE HAVE UNNECESSARY BARRIERS TO REOPENING SCHOOLS, EXAGGERATING THE RISK OF OUTDOOR TRANSMISSION, AND UNWORKABLE RESTRICTIONS ON SUMMERCAMP. WHY DOES THIS MATTER? IT MATTERS BECAUSE IT UNDERMINES PUBLIC CONFIDENCE IN YOUR RECOMMENDATIONS AND IN THE RECOMMENDATIONS THAT DO MAKE SENSE.
IN THE RECOMMENDATIONS THAT AMERICANS SHOULD BE FOLLOWING. I WOULD LIKE YOU TO RESPOND TO WHY THE CDC IS NOT FOLLOWING THE STANDARD PROCEDURES, WHY IT IS HAVING OFF-LINE, SECRET NEGOTIATIONS WITH ONE STAKEHOLDER THAT WAS REVEALED ONLY THROUGH REPORTING A REQUEST . WHY IT IS EXAGGERATING OUTDOOR TRANSMISSION. WE KNOW THAT WEARING A MASK MAKES A BIG DIFFERENCE INDOORS, THEY DO NOT OUTDOORS. >> THANK YOU FOR THAT QUESTION. MAYBE IF I COULD TAKE EACH EXAMPLE ONE BY ONE. FIRST, SCHOOL GUIDANCE. AS A MATTER OF PRACTICE THE CDC ENGAGES WITH STAKEHOLDERS AND CONSUMERS WHO TAKE OUR GUIDANCE AND USE OUR GUIDANCE BEFORE IT IS FINALIZED SO THAT WE CAN UNDERSTAND IF IT ADDRESSES NEED. FOR SCHOOL GUIDANCE WE DID THAT WITH THE DIFFERENT STAKEHOLDERS, I PERSONALLY ENGAGED WITH PARENTS AND TEACHERS AND MANY DIFFERENT STAKEHOLDERS TO ADDRESS WHAT COULD BE DONE TO IMPROVE THE DRAFT GUIDANCE THAT WE HAD. ONE OF THOSE STAKEHOLDERS RECOGNIZE THAT IN OUR GUIDANCE WE ADDRESS WHAT YOU DO IF YOU HAVE AN YOU KNOW COMPROMISE CHILDREN AT RISK OF SEVERE DISEASE. WE NEGLECTED TO ADDRESS WHAT HAPPENS IF YOU HAD IMMUNE COMPROMISED TEACHERS, TEACHERS GETTING CHEMOTHERAPY OR HAVING NO COMPROMISING DISEASES. THE REQUEST WAS THAT WE ADD LANGUAGE FOR WHAT HAPPENS IF YOU HAVE AN YOU KNOW COMPROMISE TEACHERS AND HOW THEY SHOULD BEHAVE IN SCHOOL.
THAT IS WHAT WE DID. WE USED CDC BASED SCIENCE TO MAKE THAT ADDITION, BUT THE REQUEST WAS TO ADDRESS WHAT HAPPENS IF YOU HAVE IMMUNOCOMPROMISED TEACHERS. THAT WAS AN OVERSIGHT AND WE INCLUDED A SCIENCE BASE RESPONSE OR A SCIENCE BASED LANGUAGE IN OUR GUIDANCE. WITH REGARD TO THE NEW YORK TIMES PIECE THIS MORNING, THERE IS A META-ANALYSIS FROM THE JOURNAL OF INFECTIOUS DISEASES PUBLISHED IN NOVEMBER, I BELIEVE, WHERE THE TOP LINE RESULTS OF ALL STUDIES THAT WORK INCLUDED IN A SYSTEMATIC REVIEW SAID LESS THAN 10% OF CASES ARE TRANSMITTED OUTDOORS.
IT IS THAT META-ANALYSIS THAT COMBINES SCIENCE FROM ALL DIFFERENT PLACES, I THINK OVER 19 STUDIES WERE INCLUDED. THE TOP LINE RESULT WAS LESS THAN 10% PUBLISHED IN THE JOURNAL OF INFECTIOUS DISEASES, ONE OF OUR TOP JOURNALS. IT WAS A PUBLISHED STUDY THE SYNTHESIZED THAT IS FROM MANY PLACES. WITH REGARD TO CAMP, I HAVE A 16-YEAR-OLD AND EVERY YEAR HE COMES HOME AND WRITES THE NUMBER OF DAYS UNTIL HE RETURNS THE NEXT YEAR.
THIS YEAR IT GOT TO ZERO AND I TOLD HIM HE WASN'T GOING. I WANT OUR KIDS BACK IN CAMP. WE NOW HAVE 38,000 NEW INFECTIONS ON AVERAGE PER DAY. LAST MAY 11 IT WAS 24,000. WE SENT A LOT OF KIDS HOME AND CAMPS WERE CLOSED. THE CAMP GUIDANCE IS INTENDED TO GET OUR KIDS TO CAMP AND ALLOW THEM TO STAY THERE. THANK YOU. >> MADAM CHAIR, I WOULD JUST ASK UNANIMOUS CONSENT THAT THE FULL NEW YORK TIMES STORY DATED TODAY BE PLACED IN THE RECORD.
I REALIZE THAT I AM OUT OF TIME, BUT IT ANSWERS THE RESPONSE FROM DR. WALENSKY. >> SITTER CANE. >> MADAM CHAIR, THANK YOU AND THANK YOU TO THE WITNESSES FOR THEIR IMPORTANT TESTIMONY. SOME OF YOU HAVE BEEN BEFORE THIS COMMITTEE SO OFTEN. I CAN REMEMBER THE FIRST TIME ON JANE WERE 24 2020. SO MUCH AS HAPPENED AND THERE IS SO MUCH TO TALK ABOUT. MY COLLEAGUES HAVE DONE A GOOD JOB IN ADDRESSING MANY OF MY INTERESTS. AT THE LAST HEARING THAT WE HAD TOGETHER, DR. FAUCI I TALK TO YOU ABOUT LONG COVID. WHEN THE DAY COMES WHERE THE PRESIDENT DECLARES THE NATIONAL EMERGENCY IS OVER, THERE WILL STILL BE AT LEAST TWO CHALLENGES, LONG COVID AND THE MENTAL HEALTH CHALLENGES THAT HAVE RESULTED FROM A YEAR OF SUCH LOSS.
I WANT TO ASK SARS-COV-2 — DR. FAUCI ENTRANCE NINE HOW YOU ARE DEALING WITH FOLKS SUFFERING SYMPTOMS AFTER YOU HAVE RECOVERED. >> THANK YOU VERY MUCH. THIS IS REALLY AN IMPORTANT PROBLEM. THE NIH HAVE BEEN GIVEN 1.1 BEEN GIVEN $1.15 BILLION TO STUDY THIS AND DOING IT IN COLLABORATION WITH CDC AND OTHER ORGANIZATIONS. LONG COVID IS A REAL ISSUE, ANYWHERE FROM 10, IN ONE STUDY AS HIGH AS 30% OF INDIVIDUALS WHO RECOVER FROM THE ACUTE MANIFESTATIONS OF COVID-19, WHO HAVE BIOLOGICALLY NO VIRUS IN THEM AT ALL. THEY SHOULD BE ON THE ROAD TO AN UNEVENTFUL RECOVERY. UNFORTUNATELY, WHAT WE HAVE BEEN ABLE TO FIND OUT AND WE ARE GOING TO BE PUTTING TOGETHER A NUMBER OF STUDIES TO DETERMINE THE EXTENT, THE DURATION, ANY POSSIBLE UNDERLYING PATHOGENESIS AND ANY INTERVENTION.
THE SYMPTOMS ARE SOMEWHAT COMMON. THERE IS A COMMONALITY AMONG THEM. IT IS EXTREME, SOMETIMES THE BILL WITH HEADING FATIGUE, MUSCLE ACHES, TEMPERATURE DYSREGULATION, YOU FEEL HOT OR COLD, UNEXPLAINED RAPID HEARTBEAT, NEUROLOGICAL SYMPTOMS IN WHAT PEOPLE REFER TO AS BRAIN FOG, OR THE INABILITY TO FOCUS OR TO CONCENTRATE OVER AN EXTENDED PERIOD OF TIME. THESE ARE REAL SYMPTOMS. WE HAVE PEOPLE THAT WE FOLLOW WHERE THIS OCCURS. IT IS A VERY IMPORTANT PROBLEM. WE HAVE A TASK FORCE AT THE NIH, MULTIPLE INSTITUTES, NOT ONLY MY OWN, ALL OF WHICH WILL BE LOOKING AT THIS OVER THE NEXT YEAR OR SO. IT IS SOMETHING WE REALLY DO FEEL WE NEED TO FIND OUT WHAT IS THE UNDERLYING CAUSE AND WHAT WE CAN DO ABOUT IT.
>> THAT IS GOING TO PROVIDE A LOT OF COMFORT. DR. WALENSKY I WANT TO SHIFT TO THE SECOND CONCERN THAT I HAVE. WE ARE NOT AT A POINT WHERE THE EMERGENCY IS OVER, EVEN WHEN WE ARE, THE MENTAL HEALTH IMPACT OF THIS VERY CHALLENGING TIME ON THE AMERICAN PUBLIC AND PEOPLE AROUND THE WORLD IS VERY SIGNIFICANT. I HAVE WORKED CLOSELY WITH COLLEAGUES TO PINPOINT THE MENTAL HEALTH AFFECT ON FRONTLINE HEALTHCARE WORKERS WHOSE EXPERIENCE OF DEALING WITH DEATH AND ILLNESS AT SUCH A MASSIVE SCALE AND HAVING TO MANAGE END OF LIFE CONVERSATIONS WITH PEOPLE WHO WOULD NORMALLY BE HAVING CONVERSATIONS WITH THEIR OWN FAMILY MEMBERS, THIS IS A REAL, SIGNIFICANT CONCERN. MY COLLEAGUE SUPPORT INCLUSION OF PROVISIONS AND THE RECENT WORK THAT WE HAVE DONE. I UNDERSTAND THE CDC AND NIOSH ARE STARTING TO FOCUS ON A PUBLIC INFORMATION CAMPAIGN TO FRONTLINE HEALTH PROVIDERS TO REDUCE THE STIGMA. COULD YOU TALK A LITTLE BIT ABOUT THOSE EFFORTS AND THE QUESTION ABOUT KEEPING OUR HEALERS HEALTHY? >> THANK YOU VERY MUCH FOR THAT QUESTION AND FOR THE RESOURCES.
I THINK THAT IT WILL BE HARD TO OVERESTIMATE THE TRAUMA OUR HEALTHCARE PROVIDERS AND FRONTLINE WORKERS HAVE SEEN OVER THIS LAST YEAR. HAVING BEEN THERE BEFORE I WAS HERE, I CAN TELL YOU PULLING UP TO DRIVEWAYS OF HOSPITALS WITH MORGUES IN THE PARKING LOT IS REALLY A STRIKING THING TO FIND. I AM GRATEFUL FOR THE RESOURCES. NIOSH IS COLLABORATING TO CREATE MECHANISMS THAT SUPPORT TOOLS TO DO OUTREACH FOR HEALTHCARE WORKERS AND I WOULD ALSO MENTION WE SAW MENTAL HEALTH CHALLENGES AHEAD OF COVID-19. THESE ARE NOT JUST MENTAL HEALTH CHALLENGES BECAUSE OF COVID-19, EVEN AMONG OUR YOUTH BEFORE COVID EVER STARTED WE SAW 40% INCREASE IN MENTAL HEALTH CHALLENGES. WE NEED THIS NOT JUST FOR HEALTHCARE WORKERS, BUT FOR THE SOCIETY AT LARGE. >> THANK YOU VERY MUCH. SENATOR CASSIDY. >> DOCTORS, THANK YOU FOR BEING HERE. I APPROACH YOU AS A PHYSICIAN WHO HAS DONE RESEARCH ON VACCINES MORE SO THAN A SENATOR. BY THE WAY, I AM INCREDIBLY FRUSTRATED.
THE AMERICAN PEOPLE ARE FRUSTRATED. THEY HEAR THAT YOU ARE FOLLOWING SCIENCE, BUT THEN THEY HAVE A SENSE THAT THE LAG TIME BETWEEN THE AMPLE MENTATION AND RECOMMENDATIONS IS FAR TOO LONG. IT IS NOT JUST THE AMERICAN PEOPLE OR THE PEOPLE IN MY STATE. HERE IS AN ARTICLE, CBC MESSAGING SEEMS OUT OF STEP. DO NOT WAIT ON THE CDC. THAT IS FROM THE WALL STREET JOURNAL.
AND THE LIBERALS WHO CANNOT QUIT LOCKDOWN, FROM THE ATLANTIC. FIRST I WAS STRUCK WHEN SENATOR BURR SUGGESTED PREVIOUS INNOVATION REFERS TO AN UNITY, DO ANY OF YOU AGREE WITH THAT? >> DOES PREVIOUS? >> DOES PREVIOUS INFECTION AND FOR AMENITY? >> WE DON'T KNOW THE DURABILITY, BUT IT DOES. >> WE STILL RECOMMEND THEY BE VACCINATED? >> WE DO. >> THAT SEEMS OUT OF STEP. >> A STUDY HAS SHOWN VERY CLEARLY IF YOU VACCINATE SOMEONE WHO HAS PREVIOUSLY GOTTEN INFECTED AND RECOVERED THE LEVEL OF NEUTRALIZING ANTIBODIES AND T CELLS ARE EXTRAORDINARILY HIGH, NOT ONLY AGAINST THE VIRUS, BUT THE VARIANCE. >> I AM AWARE OF THE RESEARCH. MY CONCERN IS THAT WHAT HAPPENED IF YOU HAD ANOTHER INFECTION. ALL OF THE IMMUNIZATION, ALL HE DOES IS MIMIC A PRE-EXISTING INFECTION.
THAT IS VERY WELL-ESTABLISHED WITH OTHER VIRUSES. NO ONE HAS ESTABLISHED IT FOR THIS VIRUS. SOME OF THIS RESEARCH SHOWS WITHIN FOUR DAYS, THE WINDOW FOR AN INFECTION TO BECOME AN ILLNESS THOSE ANTIBODIES RISE. WE STILL RECOMMEND THAT THEY GET TWO DOSES, EVEN THOUGH THE SAME LITERATURE SHOWS THERE IS AN INCREASE AND THAT IS NOT UNIQUE TO THIS PERIOD >> IT IS LIKELY SUPERIOR TO NATURAL INFECTION IN PREVENTING SOME OF THESE VARIANCE. I THINK THAT IS WHAT DR. FAUCI WAS GETTING TOO. >> THE VACCINES THEMSELVES IS ALSO EFFECTIVE AGAINST THE VARIANCE.
EITHER WAY, CAN PEOPLE GO BACK TO WORK IF THEY HAVE BEEN VACCINATED AND NOT WEAR A MASK? ASSUMING THAT THEY ARE NOT IMMUNE COMPROMISED. >> WE HAVE ABOUT A THIRD OF PEOPLE IN THIS COUNTRY VACCINATED, ABOUT A THIRD OF COUNTIES THAT STILL HAVE 100 CASES PER 100,000. WE ARE WORKING TO REVIEW OUR GUIDANCE AND UPDATE OUR GUIDANCE. WE HAVE PUT OUT THREE DIFFERENT GUIDANCES. >> LET ME ASK YOU AGAIN, IF I AM VACCINATED AND I HAVE ANTIBODIES AND I AM EXPOSE, WHAT IS MY RISK? >> 5%.
>> THAT IS OVERALL, NOT IF I HAVE BEEN VACCINATED AND HAVE ANTIBODY, THAT IS IF I AM VACCINATED OVERALL, CORRECT? >> I DON'T THINK WE HAVE DATA. WE ABSOLUTELY COULD, BUT TODAY WE DO NOT. >> IF WE KNOW HERD IMMUNITY IS SOMEWHERE NORTH OF 60% TO 70%, IF WE GO INTO A WORKPLACE WHERE WITHIN THAT WORKPLACE THERE IS 100% AMINISTRATION SUCH AS HERE, WE HAVE ACHIEVED HERD IMMUNITY. YES, THERE IS SOMEONE HERE WHO MAY NOT BE RESPONDING TO THE VACCINE, BUT BECAUSE EVERYONE ELSE HAS IT THEY ARE PROTECTED. THAT IS NOWHERE REFLECTED. RIGHT NOW WE HAVE FEDERAL AGENCIES IN WHICH WE HAVE HAD EMPLOYEES NOT WORKING FOR A YEAR, BECAUSE THE UNION SAYS THEY NEED SPECIAL PRECAUTIONS TO RETURN TO WORK. THERE IS CONSEQUENCE TO THIS KIND OF DELAY. THE STAT ARTICLE SHOWS THE UPDATING OF THESE RECOMMENDATIONS. THE AMERICAN PEOPLE ARE INCREDIBLY FRUSTRATED. AS SENATOR COLLINS SAYS, THEY ARE BEGINNING TO DISREGARD WHAT YOU SAY IS TRUE. SO MUCH OF WHAT YOU SAY IS NOT TRUE, I HAVE TO WEAR A MASK WHEN I AM OUTSIDE OF THE WIND IS BLOWING AT 20 MILES PER HOUR, THAT WAS ONLY CHANGED RECENTLY, THEY SEEK NOT TO BELIEVE THOSE THINGS WHICH ARE TRUE.
YOU HAVE TO REALIZE THAT YOU HAVE TO BE MORE REAL TIME. LET ME FINISH WITH THIS, A ARTICLE ON THE HIV EPIDEMIC, THE RECOMMENDATIONS WERE MUCH MORE CALIBRATED TO REAL LIFE. LISTEN, WE KNOW THAT PEOPLE ARE GOING TO DO THIS. IF YOU ARE GOING TO DO IT, PLEASE ACCEPT THIS RECOMMENDATION. THIS IS A BLANKET. WALK OUTSIDE AND WEAR A MASK. YOU ARE VACCINATED AND EVERYONE ELSE IN THE ROOM IS VACCINATED, BUT YOU ARE WEARING A MASK. THE AMERICAN PEOPLE HAVE LOST PATIENCE WITH US. IN YOU GUYS, I ASK YOU TO BE AWARE OF THEIR FRUSTRATION AND GET A LITTLE REAL-TIME INTO UPDATING THESE THINGS. I AM SORRY TO BE SO FRUSTRATED. I RESPECT YOU ALL AND THANK YOU FOR YOUR SERVICE I YELLED BACK.
>> THANK YOU, MADAM CHAIR. DR. WALENSKY, AS YOU KNOW, I LED THE EFFORT TO ENSURE THE AMERICAN RESCUE PLAN INCLUDED FUNDING FOR CDC WORK TO ADDRESS VARIANCE OF THE CORONAVIRUS, SPECIFICALLY THROUGH GENOMIC SEQUENCING. I AM REALLY ENCOURAGED TO HEAR FROM YOUR TESTIMONY THAT WE ARE NOW SEQUENCING 10% OF OUR NATION'S WEEKLY CASES. THIS IS UP FROM LESS THAN HALF OF 1% IN FEBRUARY WHEN I INTRODUCED MY TRACKING COVID-19 VARIANTS ACT. A COUPLE QUESTIONS ABOUT WHAT WE ARE FINDING. LAST MONTH THE WHITE HOUSE ANNOUNCED IT WILL PROVIDE INITIAL FUNDING TO JURISDICTIONS SO THAT HEALTH DEPARTMENTS COULD CONDUCT, EXPAND, AND IMPROVE ACTIVITIES T SEQUENCE GENOMES AND IDENTIFY MUTATIONS OF THE CORONAVIRUS. I WOULD LIKE USE TO DESCRIBE HOW HEALTH DEPARTMENTS ARE MAKING USE AND HOW THIS INVESTMENT WILL IMPROVE OUR RESPONSE TO FUTURE PUBLIC HEALTH THREATS. ALSO, ANY NEW VARIANCE THAT WE SHOULD KNOW ABOUT, PARTICULARLY ANYTHING TROUBLING FROM THE PERSPECTIVE OF ALLUDING THE THERAPEUTICS AND VACCINATIONS THAT WE HAVE PRODUCED? >> THANK YOU SO MUCH, SENATOR.
WE ARE SO GRATEFUL IN OUR ABILITY TO SCALE UP. WE ARE NOW SEQUENCING ABOUT 35,000 VIRUS SAMPLES PER WEEK. THAT IS A BROUGHT COLLABORATION WITH COMMERCIAL LABS, PUBLIC HEALTH LABS, ACADEMIC PARTNERS, AND PUBLIC HEALTH LAB SENDING SAMPLES TO CDC SO THAT WE CAN ADDRESS THEM MORE COMPLETELY. IN TERMS OF MOVING FORWARD I AM LOOKING FORWARD TO BOLSTERING THE INFASTRUCTURE TO DO THESE SEQUENCES AT THE LOCAL LEVEL, TO REDUCING THE SEQUENCING TO FOLLOW THESE IN A PANDEMIC RELATED WAY, NOT JUST FOR THIS PANDEMIC, BUT TEACHER PUBLIC HEALTH THREATS.
FURTHER, TO EXPAND OUR ABILITY AND WORK FORCE IN BIOINFORMATICS TO BE ABLE TO NOT JUST ADDRESS COVID-19, BUT LONG-STANDING THINGS THAT WE ARE GOING TO NEED TO ADDRESS ANTIMICROBIAL RESISTANCE AND OTHER INFECTIOUS THREATS. >> LAST WEEK THE ADMINISTRATION ANNOUNCED SUPPORT FOR THE WAIVER OF INTELLECTUAL PROPERTY PROTECTIONS ON COVID-19 VACCINE FOR HELPING THE PANDEMIC. I BELIEVE THIS NEWS IS THE BEGINNING OF OUR WORK TO RESTORE AMERICA'S PUBLIC HEALTH LEADERSHIP ON THE WORLD STAGE. THERE IS MORE TO BE DONE WHEN IT COMES TO ADDRESSING COVID-19 WORLDWIDE.
DR. FAUCI, CAN YOU EXPLAIN HOW INCREASES IN NEW CASES WORLDWIDE THREAT AND THE PROGRESS THAT WE HAVE MADE HERE IN THE UNITED STATES? HOW CAN WE AVOID REPEATING HISTORY WHEN IT COMES TO COMBATING INFECTIOUS DISEASES WORLDWIDE? >> THANK YOU FOR THAT QUESTION. AS WE HAVE SAID SO OFTEN AND IT IS TRUE THAT A GLOBAL PANDEMIC REQUIRES A GLOBAL RESPONSE. EVEN IF WE SUCCESSFULLY VACCINATE OUR POPULATION AND GET THE LEVEL OF INFECTION DOWN TO A VERY LOW LEVEL, AS LONG AS THERE IS A DYNAMIC OF INFECTIONS SPREAD THROUGHOUT THE WORLD AND ANYPLACE IN THE WORLD, THERE IS ALWAYS THE DANGER THAT VARIANCE WILL BE GENERATED AND ULTIMATELY WILL COME TO THE UNITED STATES BECAUSE OF THE TRAVEL THAT WE KNOW MAKES NO PLACE IN THE WORLD SEPARATE COMPLETELY FROM ANY OTHER PLACE IN THE WORLD. THAT IS SOMETHING THAT WE REALLY NEED TO PAY ATTENTION TO. IT IS FOR THAT REASON THAT I KEEP SAYING AND MANY OF MY COLLEAGUES KEEP SAYING WE REALLY DO HAVE A RESPONSIBILITY TO THE UNITED STATES FIRST, BUT WE ALSO NEED TO TAKE PART IN A EFFORT THAT WILL BE MULTIFACETED TO MAKE SURE THAT THE REST OF THE WORLD CONTAINS THE OUTBREAK.
THAT COULD BE FROM SOME OF THE THINGS WE ARE DOING RIGHT NOW WITH INDIA BY GIVING THEM IMMEDIATE HELP WITH OXYGEN, DRUGS, AND PPE. ALSO, TO PROVIDE FOR THE AVAILABILITY OF DOSES OF VACCINE THAT WE CAN MAKE AVAILABLE TO THEM, NOT JUST UNITED DAYS, BUT THE REST OF THE DEVELOPED WORLD. >> THANK YOU, ONE QUICK QUESTION , THE FIRST FEW MONTHS THE BIDEN ADMINISTRATION HAS THE PAST EVERY GOAL AND EXPECTATION IT HAS SET IN TERMS OF GETTING SHOTS IN ARMS.
BECAUSE OF THIS EFFORT WE ARE MOVING INTO THE NEXT PHASE OF OUR VACCINATION EFFORT IN WHICH THE FOCUS IS LESS ON MASS VACCINATION SITES AND MORE ABOUT MEETING FOLK WHERE THEY ARE TO GET SHOTS TO HESITANT AND HARD-TO-REACH INDIVIDUALS. AS YOU KNOW, THESE COME WITH CERTAIN LOGISTICAL CHALLENGES AND LIMITATIONS INCLUDING COLD STORAGE AND USE BY REQUIREMENTS, AS WELL AS SPECIFIC NUMBERS OF DOSES IN EACH FILE. AS WE SHIFT TO A MORE INDIVIDUALIZED EFFORT HOW WILL THE ADMINISTRATION WORK TO ENSURE WE ARE USING OUR EXISTING SUPPLIES EFFECTIVELY AND MAXIMIZING THE ESSENTIAL AND MINIMIZING THE POTENTIAL FOR WASTED DOSES? >> SENATOR, A VERY IMPORTANT QUESTION, AS EVERYONE ON THIS COMMITTEE HAS RECOGNIZED AND HAS BEEN A PART OF THIS HEROIC EFFORT, INITIALLY CERTAIN DECISIONS WERE MADE ON HOW TO MAXIMIZE THE NUMBER OF DOSES PRODUCED. THE DECISION, IN ORDER TO GET THE HUNDREDS OF MILLIONS OF DOSES THAT WE HAVE ALREADY ADMINISTERED, WE HAVE HAD TO MAKE CERTAIN TRADE-OFFS. THAT IS WHY YOU SEE THE PACKAGING THE WAY THAT IT IS, WHICH IS IN A CONSIDERABLE NUMBER OF DOSES.
WE HAVE TO REDUCE THAT PACKAGING. EVERY DAY, SENATOR, I AM IN ALL OF THE CONTRIBUTIONS THAT MANY OF OUR LOCAL COMMUNITY HEALTH PROFESSIONALS, COMMITTEE LEADERS, ORDINARY CITIZENS ARE TAKING TO BE ABLE TO BRIDGE THE BARRIERS THAT PEOPLE ARE HAVING. I WOULD LIKE TO GET THIS EVENTUALLY DOWN TO VERY SMALL, INDIVIDUAL DOSES, BUT THAT IS GOING TO TAKE TIME. RIGHT NOW WE ARE GOING TO DO EVERYTHING POSSIE TO SPEED THAT UP. >> THANK YOU. SENATOR MURKOWSKI. >> THANK YOU ALL FOR BEING HERE. A LOT OF FRUSTRATION THIS MORNING. I THINK AS SENATOR CASSIDY MENTIONED, IT REFLECTS THE FRUSTRATION AMERICA WITH WHERE WE ARE. WE ARE ALL TIRED WITH COVID, BUT AS MANY HAVE SAID, COVID IS NOT DOWN WITH US. HOW WE ARE ABLE TO MAKE SENSE OF THE GUIDANCE IS CRITICALLY IMPORTANT. ALASKA WAS VERY EARLY ON IN MAKING SURE THE VACCINE WAS AVAILABLE TO ALL VERY QUICKLY. AS A CONSEQUENCE WE ARE PRETTY PROUD OF THE FACT THAT OUR NUMBERS OF VACCINATIONS WERE STRONG. WE WERE NUMBER ONE IN THE COUNTRY, BUT WHEN YOU START OUT FOR SURE THE FORERUNNER DEMONSTRATING WHAT IT MEANS TO REALLY SEETHIS VACCINE HESITANCY.
WE ARE SEEING THATPLAY OUT IN DIFFERENT WAYS AND IN DIFFERENT SHAPES. I APPRECIATE IT YOUR COMMENTS, DR. WALENSKY, TO SENATOR SMITH ABOUT THE YS THAT WE CAN ADDRESS THE CONCERNS HAVE BEEN RAISED, WHETR IT IS WHERE CAN I GET THE VACCINE? IS IT SAFE? THE STATE OF ALASKA DID A E? SURVEY RELEASED ON THURSDAY THAT INDICATED PEOPLE ARE NOT LOOKING TO YOU ALL FO GUIDANCE, TH ARE NOT LOOKING THEIR FRIENDS AND IGHBORS DO. THEY DO NOT RE WHAT THEIR SENATO OR FOLKS FROM THE CDC DOES. WE HAVE A LOT MORE WORK TOBE DOING. I WANT SPEAK TO MY PARTICULAR FRUSTRATIONS, WHICH HE HAD THE BENEFIT OF MULTIPLE NVERSATIONS WITH ME. AND THAT IS HOW WE CAN GET OUR TOURIST SECTOR BACK TO WORK FOR EVEN SMALL SLIVER OF THE SEASON. 1.3 MILLION URISTS COME TO THE STATE OF ALASKA ON A CRUISE SHIP, THERE WERE THEY CAME LAST YEAR.
RIGHT NOW DOESN'T LOOK MUCH BETTER. HAVE BEEN RKING BACK AND FORTHL WITH THIS COITIONAL SALE ORDER AFTER MANY MONTHS WE FINALLY GET A PLACE WHERWE THINK HAVE GUIDANCE AT1:30 AM I JUST GOT W INFORMATN THATTHE C'S LAST BAH OF GUIDANCE STIL REQUIR ADDITIONAL GUIDANCE TO BE PUBLIED. YES, MINOR, AT THE FACT OF THE MATTERIS IT IS ONE MORE GATE TH HATO BE GONE T YOU CANNOT GET SHIPS TURNED NORTH NOW, THE IS NO SEASON, WHETHER IT FOR ONE EK OR ONE MONTH. GUESDR.
WALENSKY, GOING TO ASK YOU ONMORE TIME, CAN YOU VE ALASKANS ANY GUIDCE AT L WI REGARD TO THE ABILITY YOU HAVE CRSE FE THAT ARE SAYIN EVYONEBE VACCINATE. WE WILL REQ SAIL ON OUSHIPTHIS SUMMER BE VACNATED, THOSE E COMMUNIES WHO ARE WEOMIN TOHE VACCINE. EQLLY MMITTED SHOU I JUST TELLFK HOME DON'T EVENBOER RAMPING UP BECAUSE IT'SJUST NOT MING AND ALASKANS. NGRATUTE YOU ING ABLE TO TH. VE BEENA RO M >> I WAS HE IE ITINON GDANC WE VE BEENENGAGING, AS I TED WE DO IN SCHOOLS WITH KEY STAKEHOLDE. WE HAVE HAD TWE WEEKLY CALL TO U INTERETING EIR GUIDANCEAND WHATHEY NEED TO T VOS THAT IS OUGOAL F THIS SEASON.
2AAND 2B HAVE BEENRELEED, GUIDCE HOW WE GET IAL VOYAS IN THE WATER, AS WE GECONDITIONAL SA W YOU CERTIFATES ALL THREHAVEBEEN LEASED. WI THE INDUSTRYTO UNDERSTAND WHA CURRENGUIDCE AT IS HARD BE T. AREHAVING THESE ANADDRESSING THOSCHALNGES. WE H A DR COLLEAGUE LEER OTHERS IN THE WORKS. WE HA AGRD TO A FI Y .O TUAROU WHEN OSE OPOSALS ME TOS. >>IT S NEWS TOME TO JUST SEE TH I WOULD ASK U TOTAKE A LOOK. TIME HAS EXPID. MANDATE. ETHIS FISHING MA THFACT THAT THCOASGUARD , REQRING, BECAE IT IS FEDEL LAOUTHER TH RSONRAVELING ON TRSPORTATI HUB WEAR MASK OR A FOTHE RATION OF THTREL. THERE IN THE WAR. I VE CRAB OR AN SALMONFISHMAN AND D FISHERMEN YINGTO AL WITH MA, BEUSE THEY ARE CONCERD OUT FAILURE TO COMPLY. THIS IS MO OFA SAFETY HARD. U ARE OUT ON BOAT. THDR. UCI ARE WLIN YOUR SK SOGGY T. TE ME W ANYO THKS THIS A NE AND SOUNPOCY TO WEAVE A SITUATIORIGHNOW WHERTHEE Y FAING TO HAVE SK ON RAER TN PRUDENCEMARI SAFETY PTOCO. IS IS I ST DO NOT UNRSTA HOWE IN A TUATN WHERTHEY KNOW FETY ISAT ISSUE, BROAR TRANSMSIONWHEN YOU ARE OF OUTDRS IN YOU ARE NOBEG REQUIRED TO WEARA I WOULD HOPE THATE CDC WOUL RECONSIDERHIS QUICKLY.
>> WE AR NALIZING INDURY ECIFIC IDAN FOR EXACTLY IS >> WE WILLTURNTO SATORS MURP, M I WILL BE BK AS QUICKLAS POSSIBLE WE WILL GO TOSENATOR MUY FANTASTIC WO THAT YOU DOTO PRECT THE UNTR JUST AQUICK WORD THIS REGARDING GUANCE FROM THE C.TIO OUR WIESSETODAY COULD SIT HERE AND CLA THAT WE VE DEFINITIVEINFORMATION RISK OR ANS OF TRANSMISSION OR YMPTOMATIC ANSMISSION, EY WOUL'T BE TELLING THE TRUTH. WE SUFF THROUGH FOUR YEAR WITH A PRIDENT WHO LITERALLY MADE THINGS UPABOUT THIS VUS , WHO SIMPFIED THE STY OV AND ER THE SP HETHOUGHT SIMPLIING THINGS AND BEING DEFINITIVE WOU MAKE HIM LO GOOD, INCLUDG GIVING FREE MEDIC WHAT THEIR PIECE EY SHOULD VIRUS WOULD SAPPEAR, THE DIDN'T HE US FIGHT TH WE STILL HAVE A T LEARN. I FRANKLY APPRIATE THE FACT THAT WE HAVELEADERS TODAY WHO RECOIZE THAT WE STILL HA GAPS IN INFMATION CASIONALLY MAY ERROON THE DE OF CAUTION IN DER TO SAVE OR — LIVES.
E FRUSTRATION IS ROOTED IN THE FACT THAT WE ARE STILLESS AN A YEAR AND A HALF INTO A VIRUS TH WE ARE STILL BEGINNING UNDERSTAND. TO THAT END, DR. LENSKY, ON THIS QUESTION OF OUTDOOR TRANSMISSION, SENATOR COLLINS WAS ASKING YOU ABOUT A PAPE THAT YOU PUT OUT SUGGESTING THAT IT COULD BE SENTPERCENT CASES. HER FOLKS SAY IT COULD 1%. THERE E SOME EPIDEMIOLOGISTS WHO SAY IT ULD BE .1% OF CASES . THAT IS A RELY IMPORTANT FFERENCE. I ASSUME THE DIFFERENCE BETWEEN 5% AND .1% WOULLIKELY EDUCATE DECISIONS THAT YOU WOULD MAKE ABOUT WHAT RECOMMENDATIONS YOU MA TO SUMMER CAMPS. ON THIS QUESTION, W DO WE CLOSE THE GAP OF INFORMATION THAT WE HAVE, GIVEN THAT THERE ARE SO MANY COMPETING ANALYSES OUT THERE OF OUTDOOR TRANSMISSION.
WHAT DO WE DO TO TRY TO MAKE SURE, ESPECIALLY HEADING INTO THE SUMMER THAT WE HAVE THE BEST INFORMATION POSSIBLE? HOW DO WE SAW FOR THIS PROBLEM? >> I THINK IT IS IMPORTANT TO REALIZE THAT WE AT CDC ARE RESPONSIBLE FOR PUTTING OUT GUIDANCE FOR INDIVIDUALS AS WELL AS POPULATIONS AND PUBLIC HEALTH. WE ARE RESPONSIBLE FOR PUTTING OUT GUIDANCE FOR COUNTIES THAT HAVE LESS THAN FIVE CASES PER 100,000 AND COUNTIES GREATER THAN 100 CASES PER COUNTY, AS WELL AS COUNTIES WITH LESS THAN 10% VACCINATED AND COUNTIES WITH MORE THAN 50%. THE GUIDANCE HAS TO BE SCIENCE BASED.
IN OUR LAST ITERATION OF WHAT VACCINATED PEOPLE CAN SAFELY DO, WE DID UPDATE OUR GUIDANCE, NOT ONLY FOR NOT WEARING MASKS OUTDOORS, BUT ALSO NOT WEARING A MASK OUTDOORS IN CERTAIN SETTINGS FOR PEOPLE THAT ARE UNVACCINATED. WE ALSO HAVE SAID IF PEOPLE ARE GATHER WITH OTHER UNVACCINATED PEOPLE, DINING WITH THEIR MASK OFF, THERE MAY BE A RISK. CERTAINLY THIS META-ANALYSIS PUT FORWARD DEMONSTRATED THE TOPLINE RESULT OF LESS THAN 10% TRANSMISSION OCCURRING OUTDOORS WAS HELPFUL SCIENTIFIC EVIDENCE AND WE ARE FOLLOWING THE SCIENCE AS IT CONTINUES. I THINK IT IS REALLY IMPORTANT TO RECOGNIZE NOW WITH VACCINATION OF 12-15-YEAR-OLDS, OUR SUMMER CAMP GUIDANCE WILL PROBABLY HAVE TO CHANGE AND WE PLAN TO DO SO. >> GREAT. A QUESTION FOR YOU ON BOOSTER SHOTS. YOU HAVE INCLUDED IN YOUR TESTIMONY AN EXPECTATION THAT WE MAY BE IN THE BUSINESS OF PURCHASING AND DISTRIBUTING BOOSTER SHOTS, MAYBE AS SOON AS LATER THIS YEAR. I ASKED A QUESTION LAST HEARING ABOUT THE TRANSPARENCY OF CONTRACTS WITH THE COMPANIES THAT ARE SUPPLYING VACCINES. I STILL THINK THAT WE COULD DO BETTER IN TERMS OF LETTING THE AMERICAN PUBLIC AND POLICYMAKERS KNOW ABOUT THE FINANCIAL TERMS OF THESE CONTRACTS.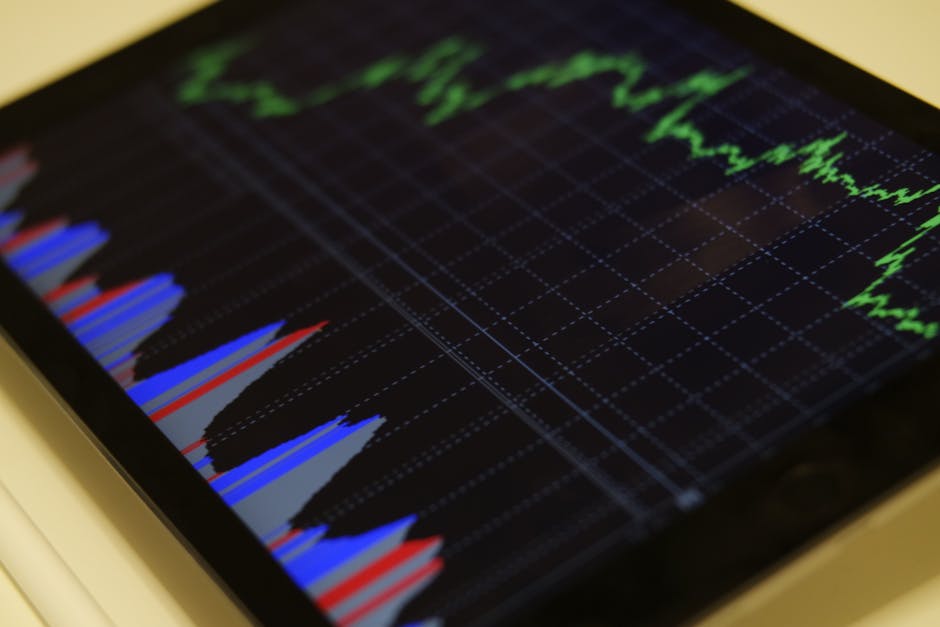 WHAT DO WE EXPECT WHEN IT COMES TO CONTRACTING FOR BOOSTER SHOTS? ARE WE GOING BACK TO THE SAME COMPANIES THAT PROVIDED THE VACCINE? ARE WE GOING TO OPEN THAT UP TO A BROADER SET OF COMPANIES? HOW DO WE EXPECT THE PROCESS OF PROCURING BOOSTER SHOTS TO WORK ? HOW DO WE MAKE SURE IT ADEQUATELY PROTECTS TAXPAYER DOLLARS? >> THANKS FOR THE QUESTION, WE ARE IN THAT PROCESS NOW. IN ORDER TO PLAN, IF WE WANT A VACCINE LET'S SAY BOTH THE DURATION OF UNITY, LESS ANTIBODIES AND THE VARIANCE, WE HAVE TO TAKE ALL THOSE THINGS INTO CONSIDERATION. IF WE WANT A VACCINE BY THE END OF THE YEAR WE HAVE TO DO THAT NOW. WE ARE IN FACT IN THOSE NEGOTIATIONS. THE BEST SCIENCE TO DATE, THE DATA THAT WE HAVE BASICALLY ARE YOU GOING TO BOOST WITH THE SAME VACCINE OR CAN YOU SWITCH THAT OUT AND DO MIX-AND-MATCH? THAT REQUIRES DATA THAT WE ARE COLLECTING AND IT IS GOING TO BE THE DATA THAT DRIVES WHAT WE BOOST WITH. FOR PLANNING PURPOSES, I THINK THE SIMPLEST AND SAFEST ASSUMPTION, AND I UNDERLINE THE WORD ASSUMPTION, IS THAT IT MAY BE A BOOST WITH THE SAME TYPE OF VACCINE THAT MAKES THE MOST SCIENTIFIC SENSE.
I NEED A COUPLE MORE MONTHS IN ORDER TO GIVE YOU A DEFINITIVE ANSWER. I HAVE TO PLAN NOW. SPECIFICALLY TO ANSWER YOUR QUESTION, WE ARE DEALING WITH THE SAME COMPANIES, BECAUSE WE WANT TO CONTINUE WITH THE SAFETY AND THE EFFICACY THAT WE HAVE SEEN IN THOSE VACCINES. DOWN THE ROAD THAT MAY CHANGE AS WE GET OTHER PROTEIN BASED VACCINES AVAILABLE. >> WE WANT TO MAKE SURE THAT WE ARE ADEQUATELY PROTECTING TAXPAYER INVESTMENT. >> WHEN WE ARRIVE AT THE MOMENT WHEN MANY OF US FEEL THIS IS TRULY IN THE REVIEW MIRROR. FROM EARLY CONVERSATIONS I HAVE HAD BEING ON THIS COMMITTEE, IT HAS ALWAYS BEEN INTERESTING TO UNDERSTAND IT AND WHEN THAT COMES WITH CLARITY, IT IS THE ONLY WAY I THINK WE GET THROUGH TO COMFORT BACK IN THE COUNTRY.
SENATOR MURPHY AND OTHERS HAVE MENTIONED HOW THINGS HAVE CHANGED. I THINK IT IS INHERENTLY CONFUSING TO PEOPLE, ESPECIALLY ONES WHO MIGHT HAVE REASONS FOR NOT GETTING VACCINATED. I THINK THAT IS SO IMPORTANT. MY QUESTION IS ON THE EDUCATION SIDE OF IT MORE EMPHASIS AND RESOURCES NEED TO BE PUT INTO RULE AMERICA I THINK ALONG WITH THE LOGISTICS. THERE HAVE BEEN EFFORTS MADE TO IMPROVE IT. I THINK IT IS INHERENTLY MORE DIFFICULT TO GET VACCINES IN ARMS WHEN IT IS SPREAD OUT IN AREAS LIKE THAT. I WOULD LIKE YOU TO ZERO IN ON IT WAS 6 FEET, AND THEN 3 FEET INDOORS AND OUTDOORS.
SO MANY THINGS HAVE EVOLVED. WITH SOMETHING AS UNCERTAIN AS THIS IT IS NATURAL TO HAVE THAT DYNAMIC. WHERE IN TIME AND DOES NATURAL INFECTION GO ALONG WITH VACCINATION? TO HAVE SOME WEIGHT IN THAT POINT IN TIME WHERE CASES REALLY START TO FALL OFF THE CHART? >> THANK YOU FOR THOSE QUESTIONS. MAYBE I WILL START BRIEFLY BY SAYING IN OUR EFFORTS OVER THIS LAST SEVERAL WEEKS RESOURCES HAVE GONE TO RURAL COMMITTEES. WE ARE NOW FUNDING FEDERALLY QUALIFIED HEALTH CARE CENTERS, HITTING VACCINES INTO AREAS IN THOSE CENTERS, OVER 5 MILLION DOSES HAVE BEEN GIVEN THROUGH AT UHC.
WE KNOW WE NEED TO DO THAT OUTREACH AND THAT IS A PART OF THIS NEXT CHAPTER. IN TERMS OF 6 FEET VERSUS 3C, I KNOW FROM THE SCHOOL GUIDANCE THE FIRST ITERATION PUT OUT IN FEBRUARY, THE BIGGEST CHALLENGE IN GETTING KIDS BACK TO SCHOOL WAS THE 6 FOOT GUIDANCE. WHAT HAPPENED AFTER IS SCIENCE EMERGED. BECAUSE THIS PROVED TO BE SUCH A CHALLENGE, THAT A MONTH WE HAD THREE STUDIES THAT DEMONSTRATED 3 FEET AND 6 FEET WERE EQUIVALENT FOR YOUNGER CHILDREN. WE ARE IN A STATIC SITUATION AND THE SCIENCES AND CHANGING, BUT WE ARE CHANGING OUR STATUS AS THE SIGNS EMERGE US.
WE HAVE TO REMAIN HUMBLED. WITH REGARD TO YOUR QUESTION REGARDING NATURAL AMENITY, WE HAVE SEVERAL CHALLENGES. THE CDC HAS A MAP OF PREVALENCE BY STATE AS TO HOW MUCH OR HOW MANY PEOPLE OUT THERE HAVE ANTIBODIES. OF COURSE WE DO NOT KNOW ALL OF THE INFECTIONS THAT HAVE HAPPENED. MUCH OF IT HAS BEEN ASYMPTOMATIC. AS DR. FAUCI HAS SAID, PRIOR INFECTION LIKELY CONFERS COMMUNITY. AND MY CONVERTER FULL IMMUNITY FOR SOME AMOUNT OF TIME. I WILL SAY THAT WE ARE STILL LEARNING AND BEING HUMBLE HERE. THIS PAST WEEK OUR GENOMICS SURVEILLANCE DATA DEMONSTRATED THAT 72% OF OUR SEQUENCES ARE NOW THE B-117 VARIANCE. WHEN WE KNOW ABOUT HOW LONG PRIOR INFECTION WILL LAST REGARD TO NEW INFECTIONS AND THE NEW VARIANT? WE DO NOT HAVE ALL OF THAT DATA. WE ARE DOING STUDIES AND EVALUATING.
I DO THINK THAT WE SHOULD CONTINUE TO ENCOURAGE VACCINATIONS OF PEOPLE WHO HAVE HAD DISEASE BEFORE. >> THANK YOU. DR. FAUCI? >> THE J&J VACCINE, I THINK FOR MANY PEOPLE IT WAS A PREFERENCE IN TERMS OF BEING ONE SHOT WITH A HIGH EFFICACY RATE. DO YOU THINK THAT IT WAS A MISTAKE IN THAT WE PULLED IT WHEN THE RATE OF INCIDENCE WAS SO LOW? LOWER THAN I THINK MANY OF THE DRUGS OUT THERE THAT SEEMINGLY HAVE MUCH HIGHER SIDE EFFECT CONSEQUENCES. WITHOUT A SETBACK THAT PUT US IN A PLACE THAT HAS REALLY HURT US? HAVE WE RECOVER FROM IT? >> I DO NOT BELIEVE THAT IT WAS A SETBACK, SENATOR. I THINK IF IT WAS WE CERTAINLY HAVE RECOVERED. WE NOW KNOW WHEN YOU ASK PEOPLE, THERE ARE A LOT OF PEOPLE WHO REALLY WANT TO GET A ONE DOSE VACCINE, WHO ARE WAITING FOR THE AVAILABILITY OF THIS.
WHAT I DO THINK IT DID THAT YOU DO NOT FULLY APPRECIATE IS IT REALLY UNDERSCORED HOW SERIOUSLY WE TAKE SAFETY. TO CALL A PAUSE ON AN ADVERSE EVENT, THAT AS YOU MENTIONED CORRECTLY IS REALLY QUITE RARE. AT THE TIME, THERE WERE SIX CASES IN ABOUT 7 MILLION PEOPLE, WHICH IS LESS THAN ONE PER MILLION, WHICH IS A VERY LOW ROUTE. THE F THE A AND THE CDC LOOKED AT THE DATA. THEY WANTED TO FIND IF THERE WERE ANY MORE.
THEY WANTED TO ALERT THE PHYSICIANS WHO MIGHT BE OUT THERE SEEING PATIENTS ABOUT WHAT THE PROPER WAY IS TO TREAT THEM. THERE IS ONE GENERAL WAY THAT WOULD ACTUALLY BE CONTRAINDICATED, MAINLY WITH HEPARIN. IN THE BIG PICTURE WHEN ALL IS SAID AND DONE, I DO NOT BELIEVE IT WAS A SETBACK. I THINK IT UNDERSCORES HOW SERIOUSLY WE ALL TAKE SAFETY. >> COMEDY VACCINATIONS DO WE NEED TO GET FULLY INTO ARMS TO BE AT WHAT THE THEORETICAL NUMBER WOULD BE? ANYBODY? >> I THINK THAT IS GOING TO BE A DIFFICULT NUMBER.
HERD IMMUNITY IS A CONCEPT AND MEANS IF YOU GET ENOUGH PEOPLE VACCINATED, AND OF PEOPLE INFECTED YOU HAVE A CORE OF PROTECTED PEOPLE. THAT IS A BLANKET OF PROTECTION OVER EVEN THE VULNERABLE'S WHO CANNOT. THE THRESHOLD IS A NUMBER WE DO NOT KNOW YET FOR THIS PARTICULAR VIRUS. WE KNOW IT FOR MEASLES. WE CAN GUESS. >> THAT UNCERTAINTY IS PROBABLY THE THING THAT IS GOING TO BE THE HARDEST THING TO GRAPPLE WITH TO GET THIS FULLY IN THE REVIEW MIRROR. >> THANK YOU, AND I WOULD LIKE TO THANK THE CHAIR FOR HOLDING THIS HEARING AND THANK YOU TO ALL OF OUR WITNESSES FOR NOT ONLY HERE, BUT FOR YOUR SERVICE. BEFORE I GET TO QUESTIONS, DR. WALENSKY, I WANT TO SECOND THE GUIDANCE. I JUST MET WITH MY FISHERMAN AT THE YANKEE FISHERMAN'S CO-OP THIS WEEK. WE HAVE BOTH THE FISHERMAN FULLY VACCINATED. YOU SEE THE COAST GUARD COMING TELLING THEM THEY HAVE TO KEEP THEIR MASK ON. NOT ONLY IS A WET MASS DANGEROUS ON THE OPEN WATER, BUT BECAUSE OF THE NOISE, THESE GUYS ARE USED TO RELYING TO FIND LINKAGE ON THE BOAT AND WITH THE MASK ON THE REALLY CANNOT.
IT IS A REAL SAFETY ISSUE. I HOPE THAT YOU WILL GET THE GUIDANCE OUT AS QUICKLY AS YOU CAN. DR. FAUCI, WE'VE BEEN TALKING ABOUT THE VERY GOOD NEWS OF THE PFIZER AUTHORIZATION FOR 12-15- YEAR-OLDS. IT LOOKS LIKE THEY MAY BE SEEKING AT LEAST EMERGENCY AUTHORIZATION FOR 2-11-YEAR-OLDS IN SEPTEMBER. THAT IS REALLY WELCOME NEWS. MANY FAMILIES ARE STILL LOOKING FOR GUIDANCE ABOUT HOW TO PROTECT CHILDREN UNDER THE AGE OF 12 UNTIL A VACCINE IS AUTHORIZED.
THIS ESPECIALLY AS PUBLIC HEALTH RESTRICTIONS ARE BEING LIFTED AROUND THE COUNTRY. I AM HEARING FROM PARENTS THAT THE SCHOOLS ARE MOSTLY REOPENED OR HYBRID REOPENED, BUT THEY ARE NERVOUS ABOUT SENDING THEIR CHILDREN TO SCHOOL. WHAT ADVICE DO YOU HAVE FOR FAMILIES ABOUT THE STEPS THEY CAN TAKE TO PROTECT THEIR CHILDREN FROM THE VIRUS WILL WE AWAIT FDA AUTHORIZATION FOR USE OF THE VACCINE FOR KIDS? >> MY RECOMMENDATION WOULD BE TO FOLLOW THE GUIDELINES. BOTH WHEN THE CHILDREN ARE IN THE HOME WITH VACCINATED INDIVIDUALS, THE GUIDELINES ARE CLEAR WHAT NEEDS TO BE DONE. WHEN THEY ARE OUTSIDE, MANY THINGS THAT YOU CAN DO, IF YOU ARE NOT VACCINATED AND INTERACTING WITH PEOPLE OUTSIDE OF THE HOME FROM DIFFERENT LOCATIONS, YOU WANT TO BE CAREFUL AND HAVE THE CHILDREN HAVE MASKS. I THINK A GOOD FOLLOWING OF THE CDC GUIDELINES CONTINUES TO MORE DATA. THE GUIDELINES GET UPDATED AND UPGRADED AND THAT WILL BE MY RECOMMENDATION. ONE OTHER THING THAT I THINK IS IMPORTANT IS THERE IS A LOT OF WORK THAT WE ARE DOING NOW IN CLINICAL TRIALS TO GET VACCINATIONS FOR CHILDREN YOUNGER THAN 12.
A BUNCH OF COMPANIES, SEVERAL OF THEM ARE DOING AGE DE- ESCALATION STUDIES, WHERE WE ARE LOOKING AT CHILDREN FROM 12- 9, 9-6, 6-2, AND THEN SIX MONTHS TO TWO YEARS, WE THINK BY THE TIME WE GET TO THE END OF THE YEAR WILL HAVE ENOUGH INFORMATION TO VACCINATE CHILDREN OF ANY AGE. >> THAT WILL BE VERY WELCOME NEWS TO A LOT OF PARENTS. THANK YOU. DR. KESSLER, I WANT TO FOLLOW UP ON A LOT OF QUESTIONS THAT MURPHY WAS GOING. WE HAVE HEARD ENCOURAGING NEWS CERTAINLY THAT THE PROTECTION FROM THE COVID-19 VACCINE MADE STRONG FOR AT LEAST SIX MONTHS AND LIKELY LONGER, BUT ALSO THAT AMERICANS WILL MEET BOOSTER SHOTS. IT IS GOING TO BE REALLY CRITICAL THAT THESE VACCINES REMAIN ACCESSIBLE.
WHAT STEPS SHOULD CONGRESS TAKE TO ENSURE COVID-19 VACCINES INCLUDING BOOSTER SHOTS REMAIN AVAILABLE EVEN AFTER THE END OF THE PUBLIC HEALTH EMERGENCY. HOW CAN WE ENSURE PHARMACEUTICAL COMPANIES PRICE THESE IN A WAY THAT ACCOUNT FOR TAXPAYER INVESTMENTS? >> SENATOR, A KEY QUESTION, LET ME ASSURE YOU THAT BECAUSE OF WHAT THIS COMMITTEE HAS DONE AND YOUR COLLEAGUES ON APPROPRIATIONS, WE DO HAVE THE FUNDS TO PURCHASE THE NEXT ROUND, IF NECESSARY. WE WILL BE ABLE TO PURCHASE THE NEXT ROUND AND TO ASSURE THAT IF THERE ARE BOOSTERS AND THEY ARE FREE, JUST AS THE LAST ROUND. I THINK THAT YOU RAISE A VERY GOOD QUESTION, BEYOND THAT, BEYOND 2022, I MEAN I LOOK TO YOUR GUIDANCE INTO YOUR COLLEAGUES ON AT WHAT POINT DO YOU TRANSITION BACK TO A COMMERCIAL MARKET? I THINK FOR THIS COMING ROUND WE ARE GOING TO PROCEED AS WE HAVE PROCEEDED AND YOU HAVE MADE THOSE FUNDS AVAILABLE.
>> I LOOK FORWARD TO CONTINUING THE DISCUSSION. I SEE THAT I AM ALMOST OUT OF TIME. I DIDN'T WANT TO ASK DR. WALENSKY QUICKLY , CAN YOU SPEAK TO THE IMPORTANCE OF CONTINUED ACCESS TO TESTING, EVEN AS WE WORK TO DISTRIBUTE THE VACCINE AND PEOPLE ARE BUILDING UP THE COMMUNITY AND HERD IMMUNITY? >> THANK YOU FOR THE QUESTION. WE RECOGNIZE THAT RIGHT NOW WE HAVE DONE AN EXTRAORDINARY JOB IN GETTING VACCINES TO A THIRD OF AMERICANS, TO THURSDAY NOT YET HAVE VACCINES. IN FACT YOUNG CHILDREN WILL NOT HAVE ACCESS FOR THE REST OF THE YEAR. WE HAVE PUT OUT $10 MILLION TOWARD STATES TO BE ABLE TO HAVE TESTING PROGRAMS WITHIN SCHOOLS, SOME HIGHER EDUCATION HAVE AN ABLE TO SUCCESSFULLY ENGAGE THIS PAST SEMESTER ON COLLEGE CAMPUSES.
WE ARE GOING TO CONTINUE TESTING THROUGH LONG-TERM CARE FACILITIES AS WELL AS CORRECTIONAL FACILITIES, DENSE INDUSTRIES. I THINK THAT THERE HAS TO BE A HUGE CORNER OF WHAT WE ARE DOING THAT IS RELATED TO TESTING. ALSO, SURVEILLANCE WATER TESTING AND SEWAGE TESTING. WE ARE DOING A LOT IN THE TESTING AREA AND WE ARE REALLY GRATEFUL FOR THE RESOURCES TO DO SO. ONCE WE HAVE VACCINE IN THE MAJORITY OF PEOPLE WE WILL STILL HAVE TO CEASE. WE'RE GOING TO MEET TO RAPIDLY BE ABLE TO DETECT IT. >> THANK YOU, MADAM CHAIR. >> DR. FAUCI, DO YOU THINK IT IS POSSIBLE COVID-19 AROSE FROM A LAB ACCIDENT IN WUHAN? SHOULD IT BE FULLY INVESTIGATED? >> THAT POSSIBILITY EXISTS AND I AM TOTALLY IN FAVOR OF FULL INVESTIGATION.
>> IS A POSSIBLE COVID-19 IS NOT NATURALLY OCCURRING? >> AGAIN, A POSSIBILITY. I DO NOT KNOW IF HE WILL EVER BE ABLE TO PROVE THAT. YOU ALWAYS NEED TO LEAVE ALL POSSIBILITIES, WHICH IS THE REASON WHY I AND SO MANY OF MY COLLEAGUES ARE VERY MUCH IN FAVOR OF WHAT THE WORLD HEALTH ORGANIZATION HAS SAID, THAT THEY WANT TO GO BACK AND TAKE ANOTHER LOOK TO SEE WHAT WAS GOING ON IN THE LAB. >> WOULD YOU COMMIT TO GIVING THIS COMMITTEE ALL THE RECORDS FROM 2013-PRESENT SO THAT WE CAN REVIEW THEM? >> CERTAINLY I WILL COMPLY WITH ANY REQUEST OF THE COMMITTEE. >> TO YOU AND OTHERS AT NIH HAVE A CONFLICT OF INTEREST WHEN DETERMINING IF THE LABS AND THE LAB WORK THAT YOU HELPED TO FUND SHOULD BE INVESTIGATED AND HOW? >> NO, WE ARE VERY OPEN IN WANTING TO MAKE SURE THAT EVERYTHING THAT HAS ANY QUESTION IS LOOKED INTO.
I HAVE NO PROBLEM WITH THAT. >> OKAY. IN 2013 PRESIDENT OBAMA PLACED A MORATORIUM ON VIRAL GAIN OF FUNCTION STUDIES WITH THE POLLS, WHICH YOU WERE ABLE TO USE AT CERTAIN TIMES. I KNOW WE DISAGREE, WE CAN DISCUSS WHAT IS AND ISN'T. IN 2017 YOU HAD A LONG PROCESS. I ASSUME IT WAS YOU WHO DECIDED TO LIFT THIS MORATORIUM. DURING THIS REVIEW MY QUESTION IS DID YOU CONSIDER THE RISK OF DUAL APPLICATIONS MILITARY, TERRORIST, OR OTHER FOREIGN ACTORS? >> I'M NOT SURE WHAT YOU MEAN BY THAT, DID I CONSIDER APPLICATIONS FROM DUAL ACTORS? >> I WILL SAY IT AGAIN, DID YOU CONSIDER THE RISK OF DUAL APPLICATION, THAT THERE MIGHT BE OTHER FOLKS THAT WOULD USE SOME OF THE DISCOVERIES THAT THEY MIGHT BE USED BY MILITARY OR OTHER FOREIGN ACTORS? >> IN ANY RESEARCH THAT WE DO, WE PUBLISH THE RESEARCH. IT IS AVAILABLE FOR ANYONE TO USE IN ANY MANNER. THAT IS THE MODUS OPERANDI OF THE NIH. WE FUND RESEARCH. >> ISN'T THERE A NATIONAL SECURITY CONSIDERATION IN THAT TYPE OF DECISION? IT COULD BE MORE POWERFUL THE NUCLEAR WEAPONS, TO SHARE THAT INFORMATION WITH THE GOVERNMENTS OR A FOREIGN ACTOR, IT'S LIKE TRYING TO DO THE MANHATTAN PROJECT WITH NUCLEAR ENERGY, DOING IT WAS SAY HITLER OR THE SOVIET UNION.
>> I AM NOT SURE WHAT YOU'RE GETTING AT, SENATOR, BUT WE DO NOT FUND RESEARCH. WE HAVE COMMITTEES WHO LOOK AT THAT TO MAKE SURE RESEARCH THAT IS OF ANY POTENTIAL DANGER IS NOT. I AM NOT EXACTLY SURE WHAT YOUR POINT IS. >> MY POINT IS IS THERE NATIONAL SECURITY IMPLICATIONS WAS SOMETHING AS THEORETICALLY LETHAL AS VIRAL GAIN OF FUNCTION? >> SURE THERE IS. THAT IS WHY WE HAVE COMMITTEES. WE HAVE A P3-CO COMMITTEE THE POTENTIAL PATH — PATHOGEN CARE AND OVERSIGHT, EXCUSE ME. THAT IS A COMMITTEE SEPARATE FROM THE NIH THAT LOOKS AT THESE TYPES OF GRANTS TO SEE IF THEY NEED TO BE FUNDED. THERE IS A CONSIDERABLE AMOUNT OF OVERSIGHT TO MAKE SURE GRANDFATHER DOING RESEARCH THAT WOULD OBVIOUSLY BE A DANGER IS NOT PERFORM. >> WHEN YOU MADE THE DECISION TO STOP THE MORATORIUM ON GAIN OF FUNCTION, WHERE THERE NATIONAL SECURITY AND DEFENSE DEPARTMENT MEMBERS IN THE ROOM? >> FIRST OF ALL, I DID NOT MAKE THE DECISION TO STOP OR PAUSE GAIN OF FUNCTION.
IF ONE LOOKED AT WHAT ACTUALLY HAPPENED, WE PUT A PAUSE ON, AND I WAS THE ONE VERY MUCH IN FAVOR OF THAT. IN 2014, FROM 2017 THE PAUSE WAS LIFTED BECAUSE WE ESTABLISH A COMMITTEE THAT LOOKED AT WHAT WE CALL P3CO. WHEN THAT COMMITTEE WAS ABLE TO MAKE DECISIONS ABOUT GRANTING, APART FROM THE NIH SO THAT WE WOULD NOT HAVE ANY DECISION AND IT WOULD BE A DECISION — >> I HAVE ONE LAST QUESTION, I STILL DON'T KNOW IF YOU ANSWERED IF THERE WAS NATIONAL SECURITY PEOPLE IN THE ROOM. SOMEONE MADE THE DECISION, WILL COME BACK TO THAT. HERE IS MY LAST QUESTION, IS COVID-19 IS INDEED A PRODUCT OF LAB MANIPULATION, CAN YOU SIT HERE AND UNEQUIVOCALLY SAY THE VIRAL STUDIES THAT NIH FUNDED OR HELPED TO FUND NOT BE INDIRECTLY OR DIRECTLY RELATED TO THIS FINAL COVID-19 VIRUS? >> LOOKING AT THE EXPERIMENTS THAT WERE DONE IT WOULD NOT BE THAT POSSIBILITY.
>> UNEQUIVOCALLY? >> THEY ARE TALKING ABOUT A HYBRID VIRUS THAT WAS ADAPTED TO A MOUSE AND ANYONE WHO KNOWS ANYTHING ABOUT VIROLOGY WILL REALIZE THAT IS NOT SOMETHING THAT WOULD INFECT A HUMAN, MUCH LESS BE PATHOGENIC AND TRANSMISSIBLE. >> WE HELPED TO MAKE THE MOUSE THAT HAD THE HLA RECEPTOR. NIH WAS INVOLVED IN THE DEVELOPMENT. >> YES, BUT AS I MENTIONED IN RESPONSE TO SENATOR PAUL, THE NIH AND THE NIHAD DID NOT FIND GAIN OF FUNCTION RESEARCH TO BE CONDUCTED AT THE WUHAN INSTITUTE. >> THAT IS NOT MY QUESTION. COULD SOME OF THE FUND YOU DID, COULD YOU CALL IT A NONFUNCTIONAL AND NOT DEVELOPING THE RECEPTOR, I'M NOT SURE IF YOU WILL CALL BACK GAIN OF FUNCTION OR NOT, PROBABLY NOT, BUT COULD SOME OF THE FUNDING INDIRECTLY ENDED UP TO THE CONTRIBUTION OF COVID-19? >> I AM NOT SURE EXACTLY WHERE THAT IS GOING.
YOU COULD DO RESEARCH ON SOMETHING AS BENIGN AS LOOKING AT SOMETHING THAT HAS NOTHING TO DO WITH IT AND IT COULD INDIRECTLY SOMEDAY, SOMEHOW BE INVOLVED. IF YOU WANT TO TRAP ME INTO SAYING YES OR NO, I'M NOT GOING TO PLAY THAT GAME. >> WE NEED TO LOOK AT THAT DEEPLY AND CONSIDER EXACTLY, THAT'S WHY YOU COMMITTED EARLIER . >> I WILL BE HAPPY TO SHARE ANY INFORMATION YOU WOULD LIKE WITH THE COMMITTEE. >> THANK YOU SO MUCH. I YELLED BACK. >> SENATOR ROSEN. WE ARE GOING TO HOLD ONE 2nd FOR SENATOR ROSEN.
I BELIEVE THEY ARE TRYING TO UNDO THE SENATORS MUTE FUNCTION FROM THE STUDIO. SENATOR ROSEN, IF YOU COULD JUST BE PATIENT WITH US WHILE WE GET THAT FIXED. I AM GOING TO GO AHEAD AND ASK A QUESTION. SENATOR ROSEN, IF YOU COULD, HOLD FOR A MINUTE. I WANTED TO ASK DR. FAUCI, THERE AREA AND STRAINS OF COVID-19 THAT THREATEN TO DISRUPT PROGRESS MADE TOWARD ENDING THE PANDEMIC. THE CDC REPORTS THE B-117 THEREIN IS THE PREDOMINANT STRAIN, WE NEED TO KNOW WHICH VARIANTS ARE OUT THERE AND HOW THEY ARE SPREADING AND WHO THEY ARE SPREADING TO? THIS IS WHY WE APPROVE $1.75 BILLION IN THE AMERICAN RESCUE PLAN TO HELP CDC SHORE UP GENOMIC SEQUENCING AND SURVEILLANCE ACTIVITIES.
DO YOU HAVE ENOUGH DATA? DO YOU HAVE THE RIGHT DATA AND THE RIGHT DATA SYSTEMS TO TRACK THESE VARIANTS? >> THANK YOU, SENATOR. WE HAVE SCALED UP SEQUENCING DRAMATICALLY. EVERY TWO WEEKS OR SO WE GET AN UPDATE AND WE LOOK AT WHERE THE SEQUENCES ARE. JUST YESTERDAY WE HAD THE MOST RECENT UPDATE THAT DEMONSTRATED 72% OF OUR CASES ARE NOW B-117, 6% ARE NOW P-1. WE ARE GRATEFUL FOR THE RESOURCES TO DO SO. GENERALLY OUR BALLPARK WAS TO HAVE 10% OF VIRAL SEQUENCES OR CIRCULATING VIRUS ABLE TO BE SEQUENCED. WITH CASES COMING DOWN AND OUR SEQUENCING RISING WE HAVE BEEN ABLE TO REACH ABOUT THAT 10% MARK RIGHT NOW. THAT IS REQUIRED, A LOT OF COLLABORATION ACROSS GOVERNMENT, ACROSS COMMERCIAL LABS AND WHAT NOT. THE FUNCTION AND THE IMPACT OF THESE, RATHER THEY ARE BARONS OF CONCERN, OR UNDER INVESTIGATION, HOW WE UNDERSTAND THESE IS RELATED TO AN INTERAGENCY COLLABORATION WITH NIH AND CDC IN TERMS OF SEEING HOW TRANSMISSIBLE THEY ARE AS WELL AS HOW WELL THEY FUNCTION AGAINST VACCINES.'S AND SENATOR ROSEN, DO WE HAVE YOU BACK? >> CAN YOU HEAR ME NOW? VERY GOOD.
SOMETIMES IT HAPPENS. THANK YOU, I APPRECIATE YOUR PATIENCE, I APPRECIATE YOU CALLING THIS HEARING. FOR YOU AND FOR ALL OF THE SCIENCES, THE MEDICAL PERSONNEL, THE FRONTLINE WORKERS, I AM SO GRATEFUL FOR WHAT EVERYONE HAS BEEN DOING TO BE SURE THAT WE CAN KEEP THE AMERICAN PEOPLE AND PEOPLE AROUND THE WORLD SAFE, HEALTHY, AND INFORMED. DOCTOR FAUCI, WHEN WE LAST SPOKE IN MARCH YOU SHARE NIH HAD LAUNCHED A BILLION-DOLLAR INITIATIVE TO STUDY THE LONG- TERM EFFECTS OF COVID-19 AND IDENTIFY PREVENTION AND TREATMENT MEASURES FOR LONG- HAULERS. COVID-19 OF COURSE IS A NOVEL VIRUS AND THERE ARE SO MANY GAPS IN OUR RESEARCH AND UNKNOWNS FOR THE PEOPLE AFFECTED AND STILL SUFFERING. THAT IS WHY I HAVE INTRODUCED BIPARTISAN LEGISLATION TO ENSURE NIH WILL CONTINUE TO BE ABLE TO WORK WITH THE CDC ON COMPREHENSIVE AND LONGITUDINAL STUDIES OF A DIVERSE GROUP OF PATIENTS.
I KNOW SOME OF THE RESEARCH THAT HAS BEEN DONE WILL GO FORWARD. YOU SHARED EARLIER SOME UPDATES ON LONG COVID, COULD JUST PICTURE THE RESEARCH GAPS THAT REMAIN FOR LEARNING MORE ABOUT THE LONG-TERM EFFECTS SUCH AS LUNG CAPACITY, HEART FUNCTIONS, SOME OF THE THINGS PEOPLE REALLY SEEM TO BE STRUGGLING WITH ONCE THEY HAVE RECOVERED FROM INITIAL SYMPTOMS. >> YES, WE HAVE INITIATED A SERIES OF STUDIES, FIRST OF ALL BUILDING UP COHORTS TO GET ENOUGH INDIVIDUALS IN THE COHORT TO BE ABLE TO DO THE KINDS OF STUDIES THAT YOU ARE GOING TO DO. AS I MENTIONED, IT IS A MULTI- INSTITUTE ENDEAVOR INVOLVING MULTIPLE NIH INSTITUTES WITH DIFFERENT INTERESTS AND SYSTEMS JUST AS YOU SAID.
THE NATIONAL INSTITUTE OF HEART, LUNG, AND BLOOD IS LOOKING AT SOME OF THE ISSUES THAT YOU HAVE RAISED. THE NATIONAL INSTITUTE OF NEUROLOGICAL DISEASES AND STROKE, THE NATIONAL INSTITUTE OF MENTAL HEALTH AND THE INSTITUTE OF ALLERGY AND INFECTIOUS DISEASE. WE HAVE JUST NOW STARTED THE REQUEST FOR APPLICATIONS TO BE ABLE TO GATHER THE COHORTS AND DO THOSE TYPES OF STUDIES. THERE IS A CONSIDERABLE AMOUNT OF INTEREST AND A MAJOR COMMITMENT ON THE PART OF THE NIH TO STUDY THIS THOROUGHLY AND FILL IN SOME OF THE GAPS THAT STILL REMAIN AS TO WHAT THE PATHOGENESIS OF THIS PARTICULAR SYNDROME IS. IT IS A REAL SYNDROME. IT IS VERY TROUBLING TO A LARGE NUMBER OF PATIENTS. >> I WOULD LIKE TO MOVE TO THE OTHER PART OF THE EQUATION, THE THERAPEUTIC RESEARCH AND DEVELOPMENT. EVEN THOUGH PEOPLE ARE GETTING VACCINATED, THERE ARE STILL PEOPLE GETTING SICK AND STILL SUFFERING CHRONIC PAIN, CHRONIC ILLNESS AS A RESULT OF COVID-19.
WE HAVE TO BE SURE WE HAVE THOSE TOOLS TO CONTINUE TO TREE CASES THAT COME FORWARD. COULD YOU GIVE US ANY UPDATES ABOUT WHAT THERAPEUTICS MIGHT BE IN THE PIPELINE? IS THERE A POTENTIAL FOR ANY OF THESE TREATMENTS TO HELP SOME OF THE LONG-HAULERS? MAYBE TO TREAT ACUTE AND CHRONIC ILLNESS AS A RESULT? >> SENATOR, AN EXCELLENT QUESTION, BUT IT IS ALMOST IMPOSSIBLE TO TALK ABOUT TREATMENT WHEN YOU DON'T KNOW THE UNDERLYING PATHOGENESIS. THAT IS THE REASON WHY THE STUDIES ARE STARTING OFF BY GATHERING THE COHORTS AND TRYING TO FIND OUT IF THERE IS A MECHANISM FOR SOME OF THE SYMPTOMATOLOGY, PROFOUND MOTIVE, MUSCLE ACHES, TEMPERATURE REGULATION, BRAIN FOG. WE DO NOT KNOW EXACTLY WHAT THE MECHANISM IS.
FOR THAT REASON IT BECOMES VERY DIFFICULT TO DO ANYTHING OTHER THAN SYMPTOMATIC TREATMENT. THAT IS WHY IT IS SO IMPORTANT TO DO THE STUDIES THAT WE ARE PLANNING SO THAT HOPEFULLY WHEN WE UNDERSTAND THE MECHANISMS, WE WILL BE ABLE TO HAVE THERAPEUTIC INTERVENTION. >> THANK YOU. I APPRECIATE THAT. IT IS REALLY GOING TO BE IMPORTANT MOVING FORWARD, IT WILL BE IMPORTANT TO OUR HEALTHCARE WORKERS, OUR SURGING OF HOSPITAL CAPACITY GLOBALLY AND AROUND THE WORLD. I THINK YOU AND LOOK FORWARD TO RECONNECTING WITH YOU AS WE BEGIN TO SEE MORE RESULTS OF THIS REALLY IMPORTANT LONGITUDINAL RESEARCH. THANK YOU, I YELLED BACK. >> THE PANDEMIC DEADLY IMPACT ON COMMITTEES OF COLOR SHOWS WE HAVE A LONG WAY TO GO TO ADDRESS THE SUN RACISM AND HEALTH INEQUITIES. LACK AND LATINO PEOPLE ARE RECEIVING VACCINATIONS ARE DISPROPORTIONATELY LOW RATES. SOME OF THE SYSTEMS DESIGNED TO MAKE VACCINATIONS EASIER LIKE ON MY REGISTRATION FOR APPOINTMENTS HAVE MADE IT HARDER FOR SOME, LIKE OUR NATIVE HAWAIIAN AND PACIFIC ISLANDERS. INITIALLY, A API COMMITTEES HAVE EXPERIENCED HIGHER RATES OF DISCRIMINATION AND VIOLENCE SINCE THE START OF THE PANDEMIC.
DR. KESSLER, I WANTED TO ASK HOW IS THE FEDERAL GOVERNMENT WORKING TO DECREASE COVID-19 RELATED HEALTH INEQUITIES? >> SENATOR, THANK YOU FOR THE QUESTION. IT IS ENORMOUSLY IMPORTANT. THERE IS SOME AT LEAST INITIAL GOOD NEWS. WE HAVE SEEN THE DEATHS ARE DOWN DRAMATICALLY SINCE JANUARY. WE ALL KNOW THEY ARE DOWN 80% AMONG SENIORS, THEY ALSO INCLUDE A DROP AMONG HISPANICS OF 80% AND AMONG AFRICAN-AMERICANS OF ABOUT 70%. IN THE PAST TWO WEEKS, 55% OF THE PEOPLE VACCINATED WERE WHITES, BUT 45% WERE NONWHITE. THAT COMPARES TO THE GENERAL POPULATION WHICH IS ABOUT 60% WHITE AND 40% NONWHITE. WE HAVE MUCH MORE TO DO, ESPECIALLY IN THE AREA OF CONFIDENCE. WE DO SEE PEOPLE'S CONFIDENCE IN THE VACCINE IS INCREASING. BLACK AMERICAN CONFIDENCE INCREASED BY 24 POINTS SINCE JANUARY AND LATINO AMERICANS CONFIDENCE INCREASED BY 22 POINTS SINCE JANUARY. OUTREACH ACCESS IS ABSOLUTELY CRITICAL. THESE VACCINES ARE FREE AND EVERY ADULT IN AMERICA IS ELIGIBLE IN ABOUT 80,000 LOCATIONS, BUT WE HAVE A LOT OF MORE WORK TO DO. WE ARE KEEPING EQUITY AT THE CENTER OF THE RESPONSE.
WE WILL NOT LEAVE ANYONE BEHIND. >> THANK YOU FOR THAT EFFORT. DO YOU HAVE ANY CLOSING QUESTIONS OR COMMENTS? >> MADAM SHERMAN, THANK YOU. YES, I DO. I HAVE A LITTLE BIT OF CLEANUP IF I CAN. WHAT I HAVE BEEN ABLE TO PIECE TOGETHER SINCE WE HAVE STARTED, AND THIS IS TO YOU, THERE WAS A CONTRACT SIGNED FOR $1.2 BILLION FOR 300 MILLION DOSES OF ASTRAZENECA VACCINE. THAT IS CURRENTLY AUTHORIZED IN 70 COUNTRIES AROUND THE WORLD. IF MANUFACTURING CAPACITY IS IN 15 COUNTRIES AND 25 SITES. IN ADDITION TO THE FACILITY, TWO SITES IN THE US MANUFACTURING IN OHIO AND IN NEW MEXICO OF ASTRAZENECA VACCINE. HERE IS MY QUESTION, OF THE STOCK THAT WE CURRENTLY HAVE ON HAND, WHICH I ESTIMATE TO BE ABOUT 60 MILLION DOSES, IS ALL THAT BEING HELD BECAUSE IT CAME FROM EMERGENT OR IN THAT 60 MILLION INVENTORY THAT WE HAVE TODAY, IS SOME OF THAT EITHER FOR MANUFACTURED AND OR IN OHIO OR NEW MEXICO? WOULD THEY NOT HAVE TO BE HELD UP BECAUSE OF THE CURRENT INSPECTION CONCERNS IN BALTIMORE? >> SENATOR, I HAVE BEEN TALKING TO ASTRAZENECA, EVEN LAST NIGHT, I'VE BEEN TALKING TO THEM REGULARLY OVER THE LAST SEVERAL WEEKS.
TO ANSWER YOUR QUESTION VERY SPECIFICALLY, THE 60 MILLION THAT YOU REFERENCE, ALL THAT DRUG SUBSTANCE WAS MADE AT EMERGENT. THERE IS ANOTHER FACILITY THAT MANUFACTURES DRUG SUBSTANCE, BUT WE HAVE NOT CONTRACTED AND WE ARE NOT INVOLVED AND THAT IS FOR GLOBAL. THERE ARE TWO OTHER FACILITIES, ONE IN WESTCHESTER THAT YOU REFERENCED AND THAT IS FOR DRUG PRODUCT. EVERYTHING THAT WE HAVE INVOLVEMENT IN IT THAT 60 THAT IS BEING PRODUCED FOR THAT FIRST INITIAL 100, THEY STOPPED AT 60 BECAUSE OF THE PROBLEMS AT EMERGENT, THEY ARE ALL BEING REVIEWED BY OUR COLLEAGUES AT FDA, BECAUSE OF ISSUES AT EMERGENT. >> OF THE OVER 2 MILLION DOSES THAT WENT TO MEXICO, MANY ARE HALF DOSES THAT WENT TO CANADA, HAVE THERE BEEN ANY INDICATIONS FROM THOSE VACCINES? I ASSUME THEY HAVE BEEN USE, IS THERE ANY REASON TO BELIEVE THEY ARE REPORTING ANY ADVERSE EFFECTS? >> NO.
THOSE CAME FROM A TIME WHEN THAT FACILITY WAS NOT BEING USED FOR MORE THAN ONE VACCINE. OR TO PRODUCE MORE THAN ONE VACCINE, SIR. >> SO THE FACT THAT THEY PRODUCED NOT ONLY ASTRAZENECA, BUT J&J NOW MAKES THEM SUSCEPTIBLE? >> IT IS A MATTER OF PUBLIC RECORD THAT THE PROBLEM THAT OCCURRED AT THE FACILITY INVOLVED A CONTAMINATION OF IT BETWEEN TWO VACCINES. THAT WAS THE ISSUE THAT WE WERE DEALING WITH. I SHOULD ADD THAT YOU HAVE OUR COMMITMENT THAT WE ARE GOING TO WORK AS QUICKLY AS WE POSSIBLY CAN TO GET BOTH CLEARANCE OF THE DOSES THAT ARE CURRENTLY BEING HELD, BECAUSE WE DO NOT HAVE CLEARANCE OF THE SAFETY OF THOSE GET. ALSO, TO GET THE PLANT BACK UP AND RUNNING IN A MANNER FULLY CONSISTENT WITH WHAT AMERICANS EXPECT FROM THEIR MYSTICAL PRODUCTS.
>> THIS QUESTION I'M GOING TO GO TO DR. FAUCI AND DR. WALENSKY, WHAT PERCENTAGE OF THE EMPLOYEES IN YOUR INSTITUTE, YOUR CENTER, OR YOUR AGENCY HAS BEEN VACCINATED? >> I AM NOT 100% SURE. I THINK IT'S A LITTLE MORE THAN HALF, PROBABLY AROUND 60%. >> DR. MARKS? >> I CANNOT TELL YOU THE EXACT NUMBER, PROBABLY IN THE SAME RANGE. SOME PEOPLE VACCINATED AT OUR FACILITY AND OTHERS OUTSIDE OF THE FACILITY. >> WE ARE ENCOURAGING OUR EMPLOYEES TO BE VACCINATED. WE'VE BEEN DOING TOWN HALLS AND EDUCATION SEMINARS. OUR STAFF HAVE THE OPTION TO REPORT THEIR STATUS. AS YOU UNDERSTAND, THE FEDERAL GOVERNMENT IS NOT REQUIRING IT. WE DO NOT KNOW. >> LISTEN, YOU ARE THE FACE OF WHY PEOPLE SHOULD BE VACCINATED. KNOWING, PROMOTING, CONFIDENTLY GIVING NUMBERS, PERCENTAGES, I THINK IT IS REALLY IMPORTANT AS WE GO INTO THIS LAST PART. IF YOU TELL ME THERE IS SOME STATUTE THAT SAYS YOU CANNOT REQUIRE SOMEONE TO TELL YOU, IMAGINE BEING THE PARENT OF A SCHOOL-AGED KID, WHO FOR GENERATIONS HAS BEEN REQUIRED TO HAVE THE KIDS VACCINATED BEFORE THEY CAN START SCHOOL, AND THE FACT THAT EVEN WITHIN OUR HEALTH ORGANIZATIONS, WE CANNOT REQUIRE THAT A PEOPLE, WE ARE GOING TO HAVE TOUGH DECISIONS TO MAKE.
EMPLOYERS ARE GOING TO MAKE THOSE DECISIONS. THERE HAVE BEEN DECISIONS ALREADY MADE COLLEGES AROUND THE COUNTRY THE SET OF YOU ARE ON FACULTY OR YOU ARE A STUDENT, YOU ARE NOT COMING NEXT YEAR IF YOU ARE NOT VACCINATED. THEY HAVE THE ABILITY TO DO THAT. THESE ARE TOUGH QUESTIONS WITH EVEN TOUGHER ANSWERS, BUT IF WE ARE GOING TO GET THE LAST MILE COVERAGE, WE'RE GOING TO HAVE TO STOP A TRAIN THAT WE ARE WILLING TO DO TO OURSELVES WHAT WE ARE ASKING THE AMERICAN PEOPLE.
DR. WALENSKY, I THINK IT'S SAFE TO SAY THAT THE 21st CENTURY IS SOMETHING THE CDC HAS NOT TOTALLY ENTERED. I AM CONFIDENT THAT YOU ARE GOING TO TAKE THEM THERE, ESPECIALLY AS IT RELATES TO SCIENCE AND TECHNOLOGY. DO YOU BELIEVE THE CDC DIRECTOR SHOULD MEET WITH PRIVATE INDUSTRY AND INNOVATORS WHO HAVE NEW TECHNOLOGIES THAT CAN HELP MODERNIZE THE CDC? >> I THINK I HAVE AN EXTRAORDINARY OPPORTUNITY I THINK MUCH OF WHAT WE ARE GOING TO NEED TO DO WITH A COLLABORATION WITH ACADEMIA, GOVERNMENT, WITH PRIVATE SECTOR AND NONPROFITS.
I AM LOOKING FORWARD TO ENGAGING IN THOSE IN A TRANSPARENT AND OPEN WAY SO THAT WE CAN HAVE THAT DIALOGUE AND CREATE THOSE COLLABORATIONS. >> DO YOU BELIEVE THE CDC DIRECTOR SHOULD MEET WITH PRIVATE INDUSTRY AND INNOVATORS THAT HAVE NEW TECHNOLOGIES? >> I BELIEVE THAT I SHOULD BE ENCOURAGING ALL OF THOSE COLLABORATIONS. I AM RELYING ON MY SENIOR LEADERSHIP AND SUBJECT MATTER EXPERTS TO ENGAGE AND THOSE CONVERSATIONS. >> NOT YOU? >> IF IT IS A SUBJECT MATTER THAT I AM AN EXPERT, ABSOLUTELY. >> IN A QUESTION TO YOUR STAFF THEY SUGGESTED THAT YOU COULDN'T .
I WILL REVISIT THAT THROUGH MY STAFF TO YOURS. I HAVE TO SAY THAT I AM A LITTLE BIT CONFUSED ON THE ISSUE OF CDC GUIDANCE AFTER HEARING MY COLLEAGUES. EXACTLY WHO WAS INVOLVED IN CONTENT AND LANGUAGE? I SENT TO THE CDC AN OVERSIGHT LETTER. I GOT YOUR RESPONSE TO IT ON APRIL 22. I WILL JUST HIGHLIGHT A FEW THINGS. THE CDC USES THIS EMERGENCY RESPONSE CLEARANCE PROTOCOL TO CLEAR ITEMS. THIS CLEARANCE IS APPLICABLE TO ALL CDC AUTHOR, AND BRANDON INFORMATION. IT IS RELATED TO AN ACTIVE ONGOING RESPONSE. THE CLEARANCE CONSISTS OF A SERIES OF REVIEWS, APPROVALS BY RELEVANT SUBJECT MATTER EXPERTS, SMES AND AGENCY CLEARANCE OFFICIALS. THIS TYPICALLY CONSISTS OF CONTENT DEVELOPMENT AND REVIEW BY CDCS RELEVANT RESPONSE TASK FORCE OR SMES, ALIBI ADDITIONAL REVIEW COORDINATED BY THE CDC JOINT INFORMATION CENTER. AT NO POINT GIVEN THE OPPORTUNITY DID THE LETTER MENTION ANYTHING ABOUT PEOPLE OUTSIDE OF GOVERNMENTS. IT COULD BE PARENTS, IT COULD BE THE NATIONAL EDUCATION ASSOCIATION.
IT BASICALLY SAID THIS ALL HAPPENS WITHIN GOVERNMENT. THAT IS NOT WHAT I HEARD MY COLLEAGUES SAY AS IT RELATED TO THE GUIDANCE ON SCHOOLS, THAT THERE WAS INPUT PROVIDED BY OUTSIDE ENTITIES. AS A MATTER OF FACT, I WENT AHEAD AND I PULLED THE EMAIL CHAIN THAT I THINK WAS ACCESSED BY THE MEDIA OUTLETS THAT MADE THEM WRITE THIS STORY. I WILL JUST SAY THAT IT IS A LITTLE ALARMING, BECAUSE IT IS ALL DONE ON A ONLINE.
IT SUGGESTS THAT AFC LEADERSHIP , NOT SURE WHAT THE ISSUE WAS THEY RAISED, BUT THEY CERTAINLY CHANGED THE LANGUAGE OF THE GUIDANCE. THERE IS ACTUALLY AN EMAIL TO THANK THEM FOR THE LANGUAGE THEY PROVIDED. WHEN YOU LOOK AT THE TIMELINE BETWEEN THAT AND WHITE HOUSE ANNOUNCEMENTS, ONE WOULD HAVE A HARD TIME BELIEVING EVERYTHING WENT THROUGH A CLEARANCE PROCESS DESCRIBED IN THE OVERSIGHT RESPONSE LETTER TO ME. I WOULD ASK YOU TO CLEAR IT UP FOR ME IF YOU WOULD. >> THANK YOU FOR THE QUESTION. AS I MENTIONED TO SENATOR COLLINS, PRIOR TO OUR PUTTING OUR GUIDANCE THROUGH A FORMAL CLEARING PROCESS WE DO AN ENORMOUS AMOUNT OF STAKEHOLDER ENGAGEMENT TO ENSURE THE GUIDANCE CAN ADDRESS THE QUESTIONS ASKED. I CAN TELL YOU ON THE OTHER SIDE WHEN I WAS A HEALTHCARE PROVIDER AT MASSACHUSETTS GENERAL HOSPITAL I WOULD FREQUENTLY CALL MY COLLEAGUES AND SAY WE NEED GUIDANCE. IN THE STAKEHOLDER ENGAGEMENT WE DID OUTREACH OF OVER 50 ORGANIZATIONS. WE SPOKE TO TEACHERS, PARENTS, SUPERINTENDENTS, MANY DIFFERENT STAKEHOLDERS TO UNDERSTAND WHAT IT IS THEY NEEDED FROM OUR GUIDANCE.
AS I MENTIONED PREVIOUSLY, IN DOING SO WE RECOGNIZE IN MEETING WITH THE TEACHERS THAT WE HAD FAILED TO COMMENT ON WHAT HAPPENED IF TEACHERS WERE IMMUNOSUPPRESSED, IF TEACHERS WERE UNDERGOING CHEMOTHERAPY, IF THEY HAD A FAMILY MEMBER WITH A TRANSPLANT AT HOME, HOW ARE WE GOING TO ENGAGE AND PROVIDE GUIDANCE? IT WAS CDC SCIENTISTS WHO PROVIDED THE GUIDANCE THAT PROVIDED SCIENCE AROUND WHAT WE SHOULD DO. IT WAS A REQUEST FROM TEACHERS TO SAY YOU DIDN'T ADDRESS THIS ISSUE AND WE HAD. >> SO THE FIRST CONTACT BY AFT WITH YOUR STAFF WAS ON FEBRUARY 1, AND YOUR STAFF PERSON, WE WERE ABLE TO REVIEW A COPY OF THE GUIDANCE OR EXCUSE ME, WE WERE ABLE TO REVIEW DRAFT GUIDANCE DOCUMENTS OVER THE WEEKEND AND PROVIDE FEEDBACK TO SEVERAL STAFF THIS MORNING ABOUT POSSIBLE WAYS TO STRENGTHEN THE DOCUMENT. THAT WAS ON FEBRUARY 1.
ON FEBRUARY 2, YOUR STAFF EMAIL TO YOU THAT THEY HAD FOLLOWED UP WITH SUGGESTED LANGUAGE FOR EXCHANGE AND ON FEBRUARY 3, AT A WHITE HOUSE PRESS CONFERENCE YOU SAY SCHOOLS CAN OPEN AND REOPEN WITHOUT TEACHERS BEING VACCINATED. WOULD ONE READING THIS BE CONCERNED WITH THIS TIMELINE AND WHAT THE OVERSIGHT LETTER TOLD ME WAS THE PROTOCOL THAT YOU WENT THROUGH TO HAVE GUIDANCE SIGNED OFF ON? >> IN THE FEBRUARY 3 PRESS CONFERENCE, THAT WAS BEFORE OUR GUIDANCE WAS RELEASED. THAT WAS SPEAKING TO SCIENCE AND STUDIES THAT DEMONSTRATED WAS HAD EFFECTIVELY REOPENED WITHOUT TEACHERS BEING VACCINATED AND KEEPING STUDENTS AND CHILDREN SAFE. WERE A THIRD PREDATED THE GUIDANCE, WHICH I BELIEVED WAS FEBRUARY 12, I WOULD HAVE TO CONFIRM.
YOU MAY RECALL IN THE MEDIA I TOOK QUITE A HIT FOR COMMENTING ON THAT FROM TEACHERS THEMSELVES. THEY WERE NOT HAPPY WITH ME. >> WITH THE SUCCESS OF AFT THE NEA ENGAGES YOU AND YOU ACTUALLY COMMITTED TO DOING AN NEA TOWN HALL MEETING, IS THAT RIGHT? >> WE WERE ENGAGING AT THE TIME WITH OVER 50 ORGANIZATIONS, TEACHERS AND PARENTS ALIKE AT THE TIME WHEN THE GUIDANCE CAME OUT. IT WAS AS A MATTER OF PRACTICE AND IN AN UNBIASED FASHION. >> I'M GOING TO ASK THAT THE LETTER AND THE EMAILS BE INCLUDED AS PART OF THE RECORD. >> WITHOUT OBJECTION. I ONLY MAKE THIS OBSERVATION AND I HOPE THAT YOU CAN UNDERSTAND WHY MEMBERS EXPRESSED FRUSTRATION ON GUIDANCE THAT BEARS A CHAIN OF INFORMATION THAT SUGGESTS PEOPLE HAVE PREFERRED ACCESS TO NOT ONLY ADVICE, BUT ACTUAL LANGUAGE THAT WENT INTO THE GUIDANCE.
I KNOW WHAT YOUR ANSWER TO MY LAST QUESTION IS GOING TO BE, BECAUSE I HAVE STATED IN ONE OF THE EMAILS. SHOULD GUIDANCE SUGGEST ALL STATES REQUIRE TEACHERS TO BE VACCINATED? 'S AND I WOULD ENCOURAGE ALL TEACHERS. WE SPENT THE MONTH OF MARCH PROVIDING VACCINES AND WE GOT OVER 80% OF OUR TEACHERS AND EDUCATORS VACCINATED THROUGH THAT PROCESS. I AM CERTAINLY ENCOURAGING ALL TEACHERS BE VACCINATED. I THINK THE GUIDANCE IN REGARD TO MANDATORY VACCINATIONS WILL HAVE TO BE DONE AT THE LOCAL LEVEL. >> WOULD YOU PROVIDE GUIDANCE THAT SUGGESTS TO SCHOOLS THAT THEY VACCINATE TEACHERS? >> WE HAVE BEEN ENCOURAGING VACCINATIONS OF TEACHERS. >> ALL TEACHERS? >> WE HAVE BEEN ENCOURAGING VACCINATION OF ALL TEACHERS, EDUCATORS, PARENTS, AND ALL STUDENTS. >> DOES THAT MEAN GUIDANCE? >> I WOULD HAVE TO CONFIRM.
I DO NOT KNOW WHETHER OUR MOST RECENT UPDATED GUIDANCE FOR SCHOOLS ACTUALLY HAD WIDESPREAD AVAILABILITY. >> THE CHAIRMAN HAS BEEN AWFULLY KIND TO ME. I'M NOT TRYING TO PICK, AS I SAID WHEN I STARTED, THE NEXT SEVERAL MONTHS ARE GOING TO BE EXTREMELY TOUGH AND GETTING PEOPLE VACCINATED. I DON'T WANT ANY OF US TO LOSE FOCUS ON THE MISSION.
I KNOW THAT FOR ALL OF YOU, I AM STATING THE OBVIOUS, WE HAVE TO STAY FOCUSED ON VACCINES. THE CONFIDENCE THE AMERICAN PEOPLE HAVE IN YOU IS A LOT OF WHAT WILL MAKE US SUCCESSFUL. AS DR. FAUCI AND I HAVE TALKED MANY TIMES ABOUT, THANK GOD WE HAD IN PLACE AN ARCHITECTURE THAT WE PERFECTED OVER THE LAST 20 YEARS THAT ALLOW THINGS TO HAPPEN ORGANICALLY LIKE UAS AND THIS TYPE OF THING. IT WASN'T BECAUSE WE EXPERIENCED ANYTHING, WE WENT THROUGH LITTLE RED FLAGS. WE LOOKED AT AND WE SAID IF THIS HAD BEEN THE BIG ONE, WHAT WILL WE HAVE CHANGED? COLLECTIVELY WE WENT THROUGH AND WE CHANGED.
WE WERE MUCH BETTER PREPARED A YEAR AGO ARCHITECTURALLY. 80% OF WHAT WE DID WAS FOLLOWING THE STATUES OUT THERE AND THE AUTHORITIES THAT WERE GIVEN TO MANY OF YOUR INSTITUTES OR YOUR AGENCIES. IN THE CASE OF DR. MARKS, TO THE FDA. I HAVE TO TELL YOU, I BELIEVE WHAT THE FDA HAS ACCOMPLISHED. I NEVER DREAMED THEY COULD DO, MY GOAL NOW IS TO MAKE SURE WE DO NOT ROLLBACK. AS WE MOVE INTO TECHNOLOGY PLATFORMS, IT IS NOT SOMETHING THAT IS EASY TO GO BACK AND DO CLINICAL TRIALS ON. I HAVE TO TELL YOU THAT I BELIEVE SCHOOLS GOING BACK IN PERSON IN THE FALL IS ABSOLUTELY CRUCIAL TO GETTING A MAJORITY OF THE PARENTS WHO HAVE YET TO BE VACCINATED, VACCINATED. KNOWING THAT AT LEAST BY THE END OF THIS MONTH, IF WE ARE NOT ALREADY THERE, EVERY ADULT THAT WANTS TO BE VACCINATED CAN BE VACCINATED.
IT IS TIME FOR US TO START SETTING THIS PAGE AND THINK THE PICTURE OF WHAT THE FALL LOOKS LIKE, THAT PEOPLE CAN GO ON VACATION, EAT IN A RESTAURANT, IN THE OUTER BANKS OF NORTH CAROLINA PREFERABLY, THAT THEY CAN PLAN THEIR SUMMER VACATION HOPEFULLY IN A FEW MORE WEEKS OR DAYS, MAYBE THEY CAN GO TO CAMP. THAT IN THE FALL WE EXPECT EVERY SCHOOL TO BE IN PERSON. THIS IS SHORT OF SOME DRASTIC CHANGE IN THE INFECTION PATH. NEXT THING'S GIVING YOU OFF THE PLAN TO HAVE THANKSGIVING WITH YOUR FAMILY AND EXTENDED FAMILY . IF WE TAKE A PICTURE I BELIEVE WE ARE GOING TO GET PEOPLE VACCINATED. IF WE CONTINUE TO FAIL AT THE TRUST THAT WE HAVE IN US AND MAKING THE CALLS THAT ARE APPROPRIATE, FEELING LIKE THEY ARE INFLUENCED IN ANY WAY, FEELING LIKE WE ARE NOT OUT THERE WHERE WE NEED TO BE, INTERPRETING THE SCIENCE WE ARE GOING TO FAIL. WE ARE GOING TO FAIL FOR THE AMERICAN PEOPLE AND MORE IMPORTANTLY, FOR THE WORLD.
THE WORLD RIGHT NOW IS RELIANT ON US GETTING TO THAT NUMBER AND US PROVIDING THE TECHNOLOGY AND MANUFACTURING CAPACITY FOR THEM TO BE VACCINATED. WE HAVE A BIG STEP AHEAD OF US. I AM DELIGHTED THAT ALL FOUR OF YOU ARE HERE. I THINK YOU FOR THE WORK THAT YOU HAVE DONE UP TO THIS POINT. MORE IMPORTANTLY, I THANK YOU FOR THE WORK THAT YOU WILL DO IN THE FUTURE. >> THAT WILL END OUR HEARING. I WANT TO THANK OUR COLLEAGUES AND ALL OF OUR WITNESSES. THANK YOU TO JOIN — FOR JOINING US TO UPDATE US. THANK YOU TO ALL OF THOSE WHO WORK FOR YOU AND HAVE BEEN DILIGENT TRYING TO MAKE TOUGH DECISIONS AND A DIFFICULT TIME TO HELP PROTECT ALL. THANK YOU VERY MUCH TO YOU AND ALL OF THOSE WHO WORK WITH YOU. FOR MANY SENATORS WHO WISH TO ASK ADDITIONAL QUESTIONS, QUESTIONS FOR THE RECORD WILL BE DUE ON TUESDAY, MAY 25 AT FIVE CLOCK P.M.
THE HEARING RECORD WILL REMAIN OPEN UNTIL THEN FOR MEMBERS WHO WISH TO SUBMIT ADDITIONAL REMARKS AND MATERIAL. THE COMMITTEE WILL NEXT MEET TOMORROW TO MARK OF THE NOMINATIONS OF JUSTIN SAMUELS TO BE A MEMBER OF THE EQUAL EMPLOYMENT OPPORTUNITY COMMISSION, JENNIFER BROUSSEAU TO SERVE AS GENERAL COUNSEL. WITH THAT, THE COMMITTEE STANDS ADJOURNED.