♪ >> THE — THIS MEANS YOU WON'T
GET STRONG ACTION IN TERMS OF FISCAL POLICY. >> WE LIKE UNCERTAINTY. >> IT WILL BE A SMALL BLIP WHAT
WE SEE IN MARKETS. >> IN THE BACKGROUND, YOU HAVE
QUANTITATIVE TIGHTENING. >> UNDERLYING GROWTH IN CHINESE
GROWTH AND EUROPEAN GROWTH HAVE GOTTEN WORSE. >> THIS IS BLOOMBERG
SURVEILLANCE WITH TOM KEENE, JONATHAN FERRO, AND LISA
ABRAMOWICZ. JONATHAN: LIVE FROM THE NATION'S CAPITAL
FOR OUR AUDIENCE WORLDWIDE, GOOD MORNING, THIS IS BLOOMBERG
SURVEILLANCE ON TV AND RADIO. EQUITY FUTURES ON THE S&P ARE
DOWN ABOUT A QUARTER OF 1%. IT'S THE RED WAVE THAT NEVER
WAS. TOM: IT'S FASCINATING, THE MOST
INTERESTING MIDTERM ELECTION AND THE RESULTS STILL COMING IN
AND WE WILL HAVE THEM FOR THE DIFFERENT SOURCES BUT THE
ANSWER IS IT IS A DIVIDED AMERICA.
JONATHAN:
POTENTIALLY A NARROW MARGIN IN THE HOUSE AND WE'LL FIND OUT
RESULTS HOPEFULLY A LITTLE LATER THIS MORNING OR THIS
AFTERNOON STEP IT COMES DOWN TO FOUR RACES. LISA:
EVEN ON THE DEMOCRATIC SIDE, THEY WERE EXPECTING MORE OF A
SWEEP THAN WHAT WE SAW. THE TAKEAWAY LIES IN DONALD
TRUMP AND THE MOTLEY PERFORMANCE OF SOME OF THE
CANDIDATES HE BACKED BUT ALSO THIS QUESTION OF THE NUANCES OF
DIFFERENT REGIONS.
THERE IS A DISPARATE MESSAGE
BEING SENT BY DIFFERENT STATES AND I THINK THAT IS THE TAKE
AWAY FROM WHAT WE SAW LAST NIGHT STOP JONATHAN:
LET'S TALK ABOUT DONALD TRUMP'S FUTURE RACE BECAUSE THE
CAMPAIGN WILL START IMMEDIATELY. GOVERNOR DESANTIS IN FLORIDA,
WHAT A MARGIN, WHAT A WIN. TOM: YOU HAVE TO GO BACK TO RECONSTRUCTION, THE AMERICAN
CIVIL WAR AND RECONSTRUCTION WE'RE A DEMOCRAT WASN'T PART OF
THE PARTY.
IT WAS A STUNNING ACROSS STATE
VICTORY. JONATHAN: NOVEMBER 15 IS WHEN WE HEAR
FROM PRESIDENT — FORMER PRESIDENT TRUMP. LISA: WE WILL FOLLOW ALL OF THAT
TODAY. WHETHER HE CAN MESSAGE THIS IN
A POSITIVE SPIN BEGETS THE POINT.
WE ARE LOOKING AT A SITUATION WHERE PEOPLE WANT TO ALIGN WITH
HIM AS MUCH. RON DESANTIS WILL RUN AND
BASICALLY, HE GOT A FULL GREEN LIGHT TO DO SO FROM THE
ELECTORATE YESTERDAY. JONATHAN: THE PRICE ACTION ON THE S&P
500, WE WILL GET NEWS FRIDAY, MONDAY AND TUESDAY. FUTURES ARE DOWN RIGHT NOW AND
THE 10 YEAR IS UP SLIGHTLY. CRUDE OIL IS BACK IN THE 80'S,
SLIGHTLY DOWN.
LISA: THAT'S INTERESTING BECAUSE SOME
OF THE RHETORIC FROM ANALYSTS AFTER THE ELECTION WAS THAT THE
ONE AREA DEMOCRATS AND REPUBLICANS COULD COME TOGETHER
IS ON ENERGY POLICY. IT'S A LITTLE BIT QUIET ON THE
ECONOMIC FRONT AHEAD OF THAT FED SPEAK TOMORROW AND THE
RICHMOND FED PRESIDENT AT 11:00 A.M.
EASTERN IN THE MINNEAPOLIS FED PRESIDENT SPEAKING AT 8 P.M.
IT WILL GET MORE DIFFICULT AND IT'S CLEAR IN THE EXIT POLLS
THAT PEOPLE ARE CONCERNED ABOUT THE ECONOMY AND INFLATION. HOW DO THEY DOVETAIL THE FEAR
OF THIS DOWNTURN? THERE IS 35 BILLION DOLLARS IN
10 YEAR AUCTIONS. SOMEONE WON THE POWERBALL BUT
IT'S INTERESTING BECAUSE LONGER-TERM, THE RESULTS FROM
THIS ELECTION MATTER IN TERMS OF THE INFLATION OUTLOOK.
OVERNIGHT, THE NEW YORK FED PRESIDENT SAID LONG-TERM
EXPECTATIONS ARE UNDER CONTROL. HOW MUCH DO WE START TO SEE
THIS IN THE AUCTION? TOM: ARE WE MORE GRIDLOCK RIGHT NOW
THAN WE WERE 24 HOURS AGO? JONATHAN: AS OPPOSED TO WHAT?
TOM: THE NATION, I THINK IT'S
TIGHTER, IT'S POLARIZED MORE.
LISA: I WOULD ARGUE THAT IS LEST
GRIDLOCK THAN PEOPLE EXPECTED. THEY EXPECTED THE PRESIDENT IN
THIS OVERWHELMING RED WAVE THAT CAME IN AND FLOODED THE SCENE.
YOU JUST MADE A FACE AT ME? TOM:
I THINK IT WILL BE FASCINATING. WE'VE GOT A LOT OF PEOPLE TO
TALK TO ABOUT THIS TODAY. LISA: THERE ARE ALSO EARNINGS. THERE IS THIS BLOWUP OF WHAT
HAPPENED. I'M TALKING ABOUT THE IDEA THAT
EARNINGS ARE STILL A MOTLEY PICTURE AS WELL AND YOU ARE
SEEING SOME OF THE HIGH FLYERS COME DOWN DRAMATICALLY. JONATHAN: IS GRIDLOCKY A WORD?
TOM: I THINK IT IS. JONATHAN:
KAYLEE JOINS US IN NEW YORK AND ANNE-MARIE JOINS US FROM
WASHINGTON. THESE MARGINS ARE MUCH TIGHTER
THAN MANY PEOPLE ANTICIPATED. ANNE-MARIE:
THE ONLY ONE WHO COULD CONSIDER EIGHT TSUNAMIS GOVERNORS
DISSENTERS. LOOKING BACK AT HIS SPEECH IN
THE CROWD SAID TWO MORE YEARS, GOVERNORS IN THE UNITED'S
STATES SERVE FOUR-YEAR TERMS BUT WE ARE STILL WAITING ON
VOTES TO BE COUNTED AND A LOT OF THAT WILL RESUME AT 9:00 A.M.
EASTERN AND FOR THE SENATE, IT COMES DOWN TO KEY RACES,
ARIZONA, NEVADA, WISCONSIN AND OF COURSE GEORGIA.
THIS GOOD END UP AS A RUNOFF IN
DECEMBER. WE'VE MIGHT NOT KNOW FOR WEEKS.
TOM: TELL ME ABOUT THE PATH OF PRESIDENT TRUMP.
HE HAS TO MANAGE THE MESSAGE TO GET TO NOVEMBER 15 SO WHAT DO
YOU EXPECT TO HEAR FROM HIM? ANNE-MARIE:
HE IS CLEARLY WORRIED. HE SAID RON DESANTIS COULD RUN
IF HE WANTS TO RUN BUT I HAVE SOME INFORMATION I COULD LEAK
ABOUT HIM THAT HE WILL NOT LIKE. TRUMP ALREADY FEELS HE IS ON
THE BACK FOOT OF MR. DESANTIS IN FLORIDA WHO, IT WAS A
TSUNAMI. HE WON MIAMI-DADE COUNTY WHICH
IS A COUNTY BIDEN HELD BY TENS OF THOUSANDS OF VOTES. LISA:
IS THERE A LARGER TAKEAWAY? EACH DIFFERENT STATE IS A
DIFFERENT STORY IN TERMS OF WHAT THE ELECTORATE MESSAGE.
WITH RESPECT TO FLORIDA, WHAT IS THE MESSAGE BEING FED WITH
THE FACT THAT MIAMI-DADE IS TURNING REPUBLICANS SO
DECISIVELY FOR THE FIRST TIME IN DECADES? ANNE-MARIE: THIS IS WHAT RON DESANTIS
LEANED INTO, IT HAS TO DO WITH THE PANDEMIC.
HE SAID HE KEPT BUSINESSES
FUNCTIONING AND YOUR LIGHT CONTINUED AND LOOK WHERE WE ARE
NOW. THE REST OF THE COUNTRY HAS FOLLOWED WHAT HE WOULD SAY IS
FLORIDA'S LEAD BUT DURING THAT TIME, IT WAS VERY CONTROVERSIAL.
JONATHAN: IF THERE WAS A PROXY WAR
YESTERDAY OVER THE LAST MONTH, IT WAS IN PENNSYLVANIA. KAILEY:
THIS WAS AN INCREDIBLY TIGHT RACE COMING INTO ELECTION DAY
AND THE DEMOCRAT JOHN FETTERMAN PULLED IT OFF, 93 PERCENT OF
VOTES HAVE BEEN COUNTED IN PENNSYLVANIA AND HE HELD MORE
THAN 50%.
THE REASON WHY PENNSYLVANIA IS
SUCH A BELLWETHER STATE IS BECAUSE IT IS EMBLEMATIC OF THE
IDEA OF LIBERAL METROPOLITAN AREAS AND RURAL COUNTIES IN THE
REST OF THE STATE AND THAT'S TRUE IN THE EAST AND WEST WITH
PHILADELPHIA AND PITTSBURGH AND RED COUNTIES EVERYWHERE ELSE
BUT FEDERMAN WAS ABLE TO FLIP THE SENATE SEAT.
THIS WAS A REPUBLICAN SEAT, THAT OF RETIRING SENATOR PAT
TOOMEY SO THE FLIP TO THE DEMOCRATS COULD BE HUGE.
THE CONVERSATION YOU WERE JUST HAVING ABOUT 2020 FOUR
INFLUENCE OF PRESIDENT TRUMP,OZ WAS IN — ENDORSED BY TRUMP.
CLEARLY, THE CONNECTION WITH
TRUMP DID NOT HELP THEM AND THIS WILL RAISE THE QUESTION OF
ACCEPTANCE OF RESULTS AND CONCESSION BECAUSE NEITHER OF
THE REPUBLICAN CANDIDATES HAVE CONCEDED THEIR RACES YET EVEN
THOUGH THEY WERE CALLED AHEAD OF TIME. TOM: THE DAY AFTER THE ELECTION, I
FOUND FASCINATING, THE IMPORTANCE OF EARLY VOTING.
WHAT HAVE YOU LEARNED IN PENNSYLVANIA ABOUT THIS SPEED
WITH WHICH WE ARE GETTING TO THE IMPORTANCE OF EARLY VOTING?
KAILEY: IT DEFINITELY WAS HUGE HERE AND
ELECTION OFFICIALS REALLY DOWNPLAYED THE IDEA WE COULD
HAVE RESULTED EARLY BECAUSE OF A QUANTITY OF MAIL-IN BALLOTS
WHICH COULDN'T GET COUNTED UNTIL 7:00 A.M. ELECTION DAY. ONE POINT 2 MILLION MAIL-IN
BALLOTS WERE TURNED IN. NEARLY ONE MILLION WERE FROM
REGISTERED DEMOCRATS AND ONLY 300,000 WERE FROM REGISTERED
REPUBLICAN SO A HUGE DEMOCRATIC TILT WHEN IT COMES TO THE
MAIL-IN VOTING. THERE WERE MORE THAN HALF A
MILLION BALLOTS CAST PRIOR TO THE TELEVISED DEBATES TWO WEEKS
AGO. THAT'S ONE OF THE CATALYST FOR
SEEING THE TIGHTENING OF THE RACE LEADING UP TO ELECTION DAY.
THERE WERE ALREADY A SIGNIFICANT AMOUNT OF VOTES
CAST PRIOR TO THAT DEBATE SO THAT COULD HAVE BEEN SOMETHING
OF A SAVING GRACE FOR FEDERMAN IN THIS RACE.
JONATHAN:
WONDERFUL WORK, THANK YOU. THERE WILL BE AN ONGOING
CONVERSATION ABOUT CANDIDATE QUALITY AND THE CANDIDATES THAT
GOT THE NOD FROM THE FORMER AND THOSE THAT MISSED OUT.
I'M THINKING ABOUT PENNSYLVANIA SO WHERE DO WE STAND ON THAT?
LISA: WE STILL HAVE TO WAIT BECAUSE
HERSCHEL WALKER WAS SOMEONE THE FORMER PRESIDENT BACK TO DON'T
KNOW EVEN THOUGH HE'S TRAILING AT THE MOMENT.
YOU ALSO HAVE J.D. VANCE WHO WAS ABLE TO — TOM:
DO YOU ASSUME A RUNOFF IN GEORGIA? ANNE-MARIE:
I WOULD ASSUME THAT BUT WE REALLY DON'T KNOW.
WE HAVE TO WAIT FOR THE VOTES TO BE CAN'T BUT THAT'S WHAT IT
LOOKS LIKE AND IT MAY COME DOWN TO GEORGIA IN THE END. JONATHAN:
THANK YOU BOTH, NOT THE RACE PEOPLE EXPECTED.
MARKETS ARE READY TO MOVE ON TO THIS AND GET TO CPI TOMORROW.
LISA: WE WILL NOT MOVE ON UNTIL DECEMBER? JONATHAN:
FOUR WEEKS MAY BE AND IT MAY GO TO A RUNOFF.
WE WILL TALK TO CREDIT SUISSE IN THE NEXT HOUR WITH FUTURES
DOWN ON THE S&P 500.
FROM WASHINGTON, D.C., THIS IS
BLOOMBERG. LISA:LISA: KEEPING YOU UP-TO-DATE WITH
NEWS AROUND THE WORLD, AMERICAN VOTERS HAVE DELIVERED A MIXED
VERDICT AND MIDTERM ELECTIONS. REPUBLICANS ARE HEADED TO
CONTROL OF THE HOUSE OF REPRESENTATIVES BUT BY SMALLER
MARGINS THAN FORECAST AND THE SENATE IS STILL UP FOR GRABS.
DEMOCRATS SCORED A BIG WIN IN PENNSYLVANIA FOR JOHN FETTERMAN.
HE WAS ELECTED OVER REPUBLICAN MEHMET OZ. J.D.
VANCE TURNED BACK DEMOCRAT TIM RYAN TO KEEP OHIO SENATE SEAT
REPUBLICAN HANDS.
GEORGIA SENATE RACE WAS TOO
CLOSE TO CALL. THE RACE MAY BE HEADED TOWARD A
RUNOFF. IN THE U.K., WHAT PRIME MINISTER RISHI SUNAK'S CLOSE
ALLIES HAS RESIGNED. THE SENIOR MINISTRY GAVIN
WILLIAMSON RESIGNED OVER ALLEGATIONS.
HE HAD BEEN FORCED TO RESIGN FROM PREVIOUS GOVERNMENTS TWICE
BEFORE. NORTH KOREA HAS FIRED ANOTHER
BALLISTIC MISSILE, ADDING TO SPECULATION THAT IT MAY BE
PREPARING FOR ITS FIRST NUCLEAR TEST IN FIVE YEARS.
SOUTH KOREA SAID THE MISSILE WAS LAUNCHED OVER BORDERS OFF
THE EAST COAST OF KOREA SATURDAY AND 23 MISSILES WERE
FIRED, ITS BIGGEST ONE-DAY BARRAGE EVER.
DISNEY IS LOOKING TO CUT COSTS AFTER REPORTING RESULTS THAT
FELL SHORT OF EXPECTATIONS. THE NUMBERS WIPED OUT ABOUT $15
BILLION IN MARKET VALUE AND LOSSES IN THE CONSUMER ARE MORE
THAN DOUBLED, DRIVEN BY THE DISNEY+ STREAMING SERVICE AND
PROFIT AT THE COMPANY'S THEME PARKS FELL SHORT.
FACEBOOK'S PARENT META-PLATFORMS CONFIRMED IT
WILL CUT 13% OF ITS STAFF AND THE COMPANY WILL EXTEND A
HIRING FREEZE DURING THE FIRST QUARTER.
GLOBAL NEWS, 24 HOURS A DAY AND ON BLOOMBERG QUICKTAKE, POWERED
BY MORE THAN 2700 JOURNALISTS AND ANALYSTS IN MORE THAN 120
COUNTRIES.
THIS IS BLOOMBERG. >> INFLATION IS CLEARLY FAR
ABOVE WHAT WE ONE INDICATING THAT IS OUR GOAL AND THAT IS
OUR NORTHSTAR THAT WE ARE HEADING TO AN HOW WE PLAN TO DO
THAT IS EXTREMELY IMPORTANT. JONATHAN:
JOHN WILLIAMS, THE NEW YORK FED PRESIDENT, FROM WASHINGTON,
D.C., THIS IS THE PRICE ACTION ON THE S&P 500.
AFTER THE VOTE, THE RESULTS STILL COMING THROUGH, I CHANGED
— UNCHANGED AND YIELDS GOING NOWHERE ON THE 10 YEAR.
META-IS THE ONE STUCK TO WATCH. MARK ZUCKERBERG TAKES FULL
RESPONSIBILITY FOR LOWER REVENUE AND THEY ARE CUTTING
AND CUTTING HARD, 11,000 JOBS ACROSS THE COMPANY.
THE STOCK IS UP BY 3.4%. TOM:
THIS BALONEY ABOUT TEAMS, THEY DON'T HAVE TEAMS, THEY ARE
CUTTING. THAT'S WHAT THEY ARE DOING. THEY CAN DO SILICON VALLEY
MASSAGE — OHLONE — IT'S PEOPLE'S LIVELIHOODS. LISA:
13% OF THEIR STAFF AND THIS IS THE BIGGEST SILICON VALLEY CUT
SO FAR. INTERESTING FOR MARK, SAYING HE
BELIEVED PANDEMIC RELATED E-COMMERCE SURGE IN THE OUTSIDE
REVENUE GROWTH WOULD BE A PERMANENT DECELERATION.
HOW MANY COMPANIES ALSO ASSUME THIS WOULD BE A PERMANENT SHIFT
AND IT WAS NOT STOP JONATHAN: ACCESS THE LAST FEW YEARS.
ARE WE UNWINDING THE EXCESS OF THE LAST FEW YEARS? LISA:
IT'S A GREAT QUESTION.
I POINT TO SOME OF THOSE NAMES
AFTER THE MARKET THAT WILL BE REPORTING EARNINGS BECAUSE
THERE ARE A NUMBER OF COMPANIES THAT HAVE AN OFFENDED OVER THE
PAST 10 YEARS OF A SHIFT IN HOW MUCH WE ARE UNWINDING WHAT WE
HAD JUST SEEN. JONATHAN: THAT'S IT IS UP SLIGHTLY MORE
THAN 3% IN THE PREMARKET. TOM: WE CONTINUE TO LOOK FOR RESULTS
IN THE SENATE AND THE HOUSE IN AMERICA.
THE ASSOCIATED PRESS DOES THE BEST JOB ON EXIT POLLS.
THE WALL STREET JOURNAL HAS IT IN REAL TIME WHICH IS
FASCINATING. WHICH BEST DESCRIBES YOUR
FAMILY'S FINANCIAL SITUATION? FALLING BEHIND EMMA KRATZ, 34%
AND REPUBLICANS 62% — DEMOCRATS, 34% AND REPUBLICANS
62%. LET'S DOVETAIL THIS INTO THE
INFLATION REPORT TOMORROW. WHEN DOES INFLATION HELP THE
62% OF REPUBLICANS WHO SAY THEY ARE FALLING BEHIND? >> I THINK INFLATION HAS
ALREADY PEAKED. I THINK IT WILL GRADUALLY FALL
AND WE ARE LOOKING FOR 7/10 TOMORROW BECAUSE OF ENERGY BUT
WE MIGHT BE AT 7.9% OR EIGHT AND BY MARCH, I THINK WE WILL
DOWN AROUND FIVE SO INFLATION IS FALLING BUT TO YOUR POINT,
NO ONE WILL NOTICE.
IF YOU LOOK AT POLITICAL
LEANINGS IN THIS COUNTRY WHICH DETERMINES HOW PEOPLE FEEL
ABOUT THE ECONOMY, REPUBLICANS ALWAYS FEEL WORSE ABOUT THE
ECONOMY WHEN THERE IS A DEMOCRAT IN THE WHITE HOUSE AND
VICE VERSE OUT. 75% OF AMERICANS BELIEVE THE
ECONOMY IS IN RECESSION EVEN THOUGH YOU TALK TO ANY
ECONOMIST, THEY SAY IT'S NOT TRUE. HOW PEOPLE FEEL ABOUT THE CONDO
ME AND WHAT IT IS DOING ARE TWO COMPLETELY SEPARATE THINGS. TOM:
AMONG THE HABS, AND THE BROAD PART OF AMERICA THAT ARE
HAVE-NOTS, THEY HAVE TO RECOVER FROM A AIR MARKET. WHAT IS YOUR 2023 STRATEGY TO
BEGIN A FINANCIAL RECOVERY? >> CERTAINLY, PEOPLE ARE BEING
HURT BY THE RISING PRICES AND FISCAL DRAG HAS SLOWED DOWN A
LOT. FOR INVESTORS, THE MOST IMPORTANT THING THIS YEAR WAS
INFLATION IN THE FISCAL DRAG AND PRICES.
WE ARE JUST PUTTING OUT OUR LONG-TERM CAPITAL PREDICTIONS
YESTERDAY AND WE ARE LOOKING FOR ABOUT AN 8% LONG-TERM GAIN
OUT OF EQUITIES IN THE U.S., MORE THAN 10% IN EUROPE AND
EMERGING MARKETS AND AT THE TIME TO BE OVERWEIGHT EQUITIES
AS AN INVESTOR AND I THINK BONDS ARE BACK.
IT MAKES SENSE TO HAVE A SLIGHTLY BELOW AVERAGE
ALLOCATION BUT A STRONG ONE IN FIXED INCOME SO IT'S A TIME TO
GET INVESTED STEP THERE IS A DIFFERENCE BETWEEN WHAT IS
GOING ON IN THE ECONOMIC DYNAMICS AND WHAT PEOPLE FEEL
IN THE PARTISAN NATURE OF NEWS COVERAGE IN THIS COUNTRY.
LISA:
DO YOU THINK THERE IS ANYTHING IN TOMORROW'S CPI REPORT FROM
THE UNITED STATES THAT COULD CHANGE YOUR ASSESSMENT TO GO
LONG ON BONDS AND EQUITIES? >> I'VE BEEN LOOKING AT THE
SERVICE SECTOR INFLATION OUTSIDE THE HOUSING MARKET. IF WE SEE A BIG BUMP AND THINGS
LIKE INFLATION IN RESTAURANTS AND FOOD IN GENERAL, IN A LOT
OF HOUSEHOLD SERVICES, THAT WOULD WORRY ME A LITTLE BIT.
WE ARE LOOKING AT ALL THESE NUMBERS AND WHAT THEY TELL US
IS OUTSIDE OF SHELTER, INFLATION IS GRADUALLY FALLING.
IT'S HARD FOR ME TO BE POSITIVE OR TO WORRY ABOUT BONDS THAT
MUCH.
THE ONE THING COMING OUT OF
THIS ELECTION IS THERE WILL BE NO FISCAL STIMULUS BEFORE 2025. THE ONLY GAME IN TOWN WILL BE
THE FEDERAL RESERVE CUTTING INTEREST RATES AND THAT'S THE
BIG TAKEAWAY FROM GRIDLOCK. THAT MEANS A MORE DOVISH FED
DOWN THE ROAD. JONATHAN: IF THEY CHOOSE TO TURN DOVISH.
THANK YOU SO MUCH AS ALWAYS. THAT'S THE DEBATE WE HAVE BEEN
HAVING OVER THE LAST COUPLE OF WEEKS.
WE ARE SEEING THAT GRIDLOCK WAS POSITIVE FOR EQUITY MARKETS BUT
WE SAID IT MIGHT SEEM THAT WEIGHT NOW BUT IN 12 MONTHS
TIME, IF THE FED IS DETERMINED TO KEEP RATES UNCHANGED, WE
WILL HAVE A DIFFERENT PERSPECTIVE.
LISA: WHAT'S THE MECHANISM TO ON DISH
TO INFLATION ESPECIALLY BECAUSE SO MANY PEOPLE POINT THE FINGER
AT CERTAIN FISCAL STIMULUS, EXACERBATING THE INFLATION WE
HAVE NOW. TOM: THE ASSOCIATED PRESS POLL, A
LARGE PART OF AMERICA WORRIED ABOUT GETTING THERE NEXT JOB.
THERE IS THIS POLARIZATION AND IT WAS SAID WELL IN THE NEW
YORK TIMES, THERE IS A WEALTHY, EDUCATED ELITE DEMOCRAT GROUP IS A GENERALIZATION
AND NONCOLLEGE REPUBLICANS AS A GENERALIZATION AND THAT'S THE
GROSS POLARITY.
WE TALK ABOUT EACH AND EVERY
DAY IN THE DATA BUT IT'S NOT JUST ABOUT THE DOW JONES, IT'S
ABOUT PEOPLE'S PAYCHECKS. JONATHAN:
YOU ALWAYS SOUND SMART WHEN YOU SAY IT. THIS IS EVERCORE AND IF
DEMOCRATS HOLD ONTO SENATE CONTROL, IT COULD LOOK LIKE
PURPLE HAZE. IS IT PURPLE RAIN THIS MORNING?
LISA: THAT'S JIMI HENDRIX. YOU KNEW THAT. JONATHAN:
YOUR EQUITY MARKET THIS WEDNESDAY MORNING, TRYING TO
STAGE A COMEBACK BUT WE ARE ALMOST UNCHANGED ON THE S&P 500.
YIELDS ARE LITTLE BIT HIGHER ON THE FRONT AND OF THE TWO YEAR
AND THE 10 YEAR AS WELL. IN THE FX MARKET, YOUR-DOLLAR
LOOKS LIKE THIS, JUST NORTH OF PARITY. THE SINGLE NAME IS META-IN THE
PREMARKET RALLYING. IT'S POSITIVE BY FOUR
PERCENTAGE POINTS AS THE FACEBOOK CHIEF EXECUTIVE
OFFICER, MARK ZUCKERBERG APOLOGIZES AND TAKES THE BLAME
FOR THE REVENUE SHORTFALL AND DARE I SAY THE SPENDING LARGESS.
ON A SERIOUS NOTE, THE SHIFT OF EMPHASIS OF THAT COMPANY IN THE
METAVERSE AND THE AMOUNT OF SPENDING THAT CAME WITH IT IS
THE FOCUS OF THE EARNINGS THAT CAME OUT IN LATE OCTOBER.
THAT STOCK WAS DOWN BY MORE THAN 20% IN A SINGLE SESSION ON
SPENDING WAY TOO MUCH MONEY.
CAN HE RECLAIM CREDIBILITY WITH
INVESTORS AFTER MAKING A MOVE THIS MORNING TO/11,000 PEOPLE
FROM THE WORKFORCE. LISA: I THINK THIS HIGHLIGHTS HOW
MUCH YOU ARE SEEING A RETRACEMENT OF WHAT IS SOME OF
THE TECH DARLINGS WE HAVE SEEN BLOWN UP OVER THE LAST 10 YEARS
BUT HOW MUCH IS META-UNIQUE BECAUSE FACEBOOK IS NOT MYSPACE
OR IS THIS SOMETHING AND DIMMICK? TOM: YOU MENTIONED THAT BECAUSE YOUR
FATHER WAS ON MYSPACE. LISA: I BELIEVE THAT THERE. TOM: I BELIEVE IT WAS CALLED
MACINTOSH. THAT WENT DOWN IN FLAMES.
WE WILL CONTINUE TO FOLLOW THIS ELECTION. 172 DEMOCRATS AND 197 DEMOCRATS
AND ANNE-MARIE WILL BE WITH US THROUGH THE MORNING.
TOMORROW MORNING AT 830 A.M., AN INCREDIBLY IMPORTANT
INFLATION REPORT. THE CHIEF CURRENCY STRATEGIST
AT CITIGROUP JOINS US NOW.
WHAT WILL DISINFLATION DUE TO
THE RESILIENT DOLLAR? >> WE THINK IT'S A KEY DRIVER
FOR THE DOLLAR AND BROADER MARKETS.
WE HAVE SEEN A BIG SHIFT IN SENTIMENT ON THE DOLLAR
RELATIVE TO LAST WEEK EVEN BETWEEN THURSDAY AND FRIDAY OF
LAST WEEK. ALL EYES ARE ON TOMORROW'S
READING AND AIR ECONOMIST HAVE A SLIGHTLY LOWER FORECAST THAN THE CONSENSUS, LIKE A .4
INCREASE IN CORE CPI. WE THINK THE RECENT DOLLAR HAS
FURTHER TO GO. WE THINK WE CAN GET ANOTHER 2%
DOWN IN THE DOLLAR. TOM: FREMONT AROUND A MAJOR
HAIR-LIKE EURO-DOLLAR. IS IT A BIG FIGURE MOVE IF WE
GET A DISINFLATION IN AMERICA? HOW MANY PARTS OF THE EURO WILL
GO THROUGH PARITY? >> WE ARE HANGING ABOVE PARITY
AGAIN AND WE THINK WE GET A LOW INFLATION NUMBER TOMORROW, WE
WILL PASS 101 BUT I THINK 104 IS THE NEXT STOP.
IT'S A DIFFERENT PICTURE FROM WHERE WE WERE LAST WEEK AND
IT'S REFLECTING MORE CHINA OPTIMISM AND THE IDEA THAT
MAYBE THE FED CAN TAKE THEIR FOOT OFF THE GAS PEDAL.
ALSO THE LUXURY OF LOOKING INTO
NEXT YEAR AND ALLOWING INVESTORS TO MAYBE SEE A LITTLE
BIT MORE DOWNSIDE RISK IN THE DOLLAR OVER TIME AND THE
ECONOMY NORMALIZES AND WE THINK THAT'S PREMATURE BUT I THINK
THAT WILL BE THE THEME TOMORROW. JONATHAN:
I'M NOT CONVINCED THE END OF HIKING IS THE SAME AS THE END
OF TIGHTENING. EVEN IF THE END OF HIKING
INTEREST RATES AND THEY PAUSE FOR THE ECONOMY ROLLS OVER AND
THEY DON'T DO ANYTHING, ISN'T THE FED STILL TIGHTENING IN
THAT ENVIRONMENT? >> ABSOLUTELY, WE ARE ON THE
SAME PAGE. THAT'S RELEVANT FOR THE EQUITY
MARKET, YOU USUALLY HAVE TWO PHASES OF THE BEAR MARKET AND
THE FIRST IS MONETARY POLICY TIGHTENING AND THE SECOND IS
EARNINGS COMPRESSION. THAT'S VERY MUCH OUR
EXPECTATION. WHEN IT COMES TO FX, YOU HAVE
TWO STAGES IN THE FIRST IS WHEN DO GLOBAL RATES PEAK AND THAT'S
USUALLY AROUND THE TIME OF THE LAST FED RATE HIKE STOP I THINK
THAT HAS IMPORTANCE FOR FOREX MARKETS AND IT'S A TRADABLE
DOLLAR CORRECTION BUT IT'S NOT USUALLY THE DOLLAR TURNED WHICH
WILL COME LATER WHEN YOU SEE THE TURNAROUND.
JONATHAN: IS THE SOURCE FOR THE TALLER —
THE DOLLAR TURN ABROAD AND NOT DOMESTIC? >> IT'S A GOOD QUESTION AND I
THINK RIGHT NOW, WE MAY THINK SO.
IT'S PREMATURE BUT THE FOCUS AS OF LATE IS MAYBE SOME
EXPECTATION OF AN EASING OF RESTRICTIONS AND NOT REALLY
REOPENING. IT WOULD BE A BOTTOMING OF
SENTIMENT AROUND CHINA. THERE IS A LITTLE BIT OF HOPE
THAT SOME OF THE MARKET CONCERNS AROUND THE COUNTRY
RELATED TENSIONS COULD ABATE OVER TIME.
WHEN IT COMES TO THE DURABLE TREND, THE EMPHASIS WILL BE
OUTSIDE THE U.S. WHEN IT COMES TO THE
TIGHTENING, THE FED IS THE MOST IMPORTANT FACTOR GLOBALLY. LISA:
ARE YOU SAYING THAT THIS ELECTION IN GRIDLOCK DOESN'T DO
ANYTHING TO THE DOLLAR AND IT HAS TO BE THE DRIVERS OF THE
FED BUT MORE SO THE STOCK PILES IN EUROPE? >> YES, I WOULD GENERALLY AGREE.
WE THINK INFLATION AND BROADER RISKS ARE FOR MORE IMPORTANT
DRIVERS OF THE DOLLAR THAN THIS POLITICAL CONSIDERATION IN THE
U.S.
HISTORICALLY, THE DOLLAR APPRECIATED INTO YEAR END.
IT IS A RISK PREMIUM FOR U.S. ASSETS AND YOU TEND TO SEE THAT
IN EQUITY PRICES AS WELL BUT WE DON'T THINK WE SEE A DECISIVE
OUTCOME AND THIS YEAR IS NOT LIKE MOST. THERE ARE BIGGER
DEVELOPMENTS IN THE MACRO LENS OUTSIDE OF THE U.S. HE ECONOMY.
THERE WON'T BE DUAL INDICATIONS FROM THE MIDTERM ELECTIONS EVEN
WHEN WE KNOW THE CORE RESULTS. LISA:
MARK MCCORMICK WAS SPEAKING ABOUT THE RUMORS OF CHINA
PERHAPS REOPENING BUT THEY HAVE BEEN RUMORS THAT HAVEN'T COME
TO FOR WISHON AND A MEANINGFUL WAY. HE SAID THAT IF THERE IS A
MATERIAL REOPENING, YOU COULD SEE A 5-6% WEAKENING IN THE
DOLLAR THREE YEAR END AND MORE THROUGH THE REMAINDER OF 2023.
HOW LIKELY IS THAT SCENARIO AND ON THE OFF CHANCE IT HAPPENS,
DO YOU SEE A COMMENSURATE TYPE OF WEAKENING? >> DON'T EXPECT A BREAKTHROUGH
IN REOPENING INTO YEAR END AND EVEN SEASONALLY.
THAT WOULD BE HARD TO IMAGINE BUT THE IDEA THAT INVESTORS
POSITION FOR NEXT YEAR AND GENERALLY SPEAKING, LONGER-TERM
INVESTORS WOULD LIKE TO BE EXPOSED TO CHEAP ASSETS AND
MAYBE HIGH CARRYING ASSETS.
FROM BOTH OF THOSE
PERSPECTIVES, THE DOLLAR DOESN'T LOOK AS ATTRACTIVE AS
IT HAS ALL YEAR. IF INFLATION AND THE FED ALLOWS
INVESTORS TO POSITION IN THAT WAY, WE COULD SEE A
CONTINUATION WITH MAYBE NOT FIVE OR 6% BUT POSSIBLY TWO OR
3% WITH A SOFT CPI READING. WHAT WE HAVE SEEN OVER THE LAST
WEEK PARTICULARLY WITH CHINA RELATED ASSETS WAS NOT SO MUCH
COUNTING ON A BIG REOPENING IN THE SHORT-TERM, IT WAS PRICING
OUT SOME OF THE EXTREME PESSIMISM WE HAVE SEEN WHEN IT
COMES TO CHINA. THAT'S THE BIGGER THEME ACROSS
MARKETS, BIG RISK REDUCTION, AWAY FROM THE BIG TEAMS WE SAW
THIS YEAR AND THAT WAS DOLLAR STRENGTH. EVEN WE HAVE SEEN RATES
VOLATILITY COME DOWN OVER THE LAST FEW DAYS SO IT'S MOSTLY
RISK REDUCTION SO FAR. JONATHAN: THANKS FOR BEING WITH US TODAY.
LOOKING AT FED SPEAK A LITTLE LATER.
WE HAVEN'T SEEN A MAJOR SPLIT JUST YET. TOM: MAYBE NEEL KASHKARI OF
MINNESOTA WILL DRIVE THAT FORWARD. JONATHAN: THAT'S WHAT I WAS WAITING FOR,
TO SEE IF SOMEONE SAID I AGREE WITH THE NEWS CONFERENCE AND
NOT THE STATEMENT OR VICE VERSA BUT I HAVEN'T SEEN THAT AT ALL
OVER THE LAST FEW DAYS.
LISA: I CAN IMAGINE YOU HAVE SEEN
THAT BECAUSE WE HAVE SEEN A LOOSENING OF FINANCIAL
CONDITIONS MOST OF THAT CONVERSATION IS OVER EVEN
THOUGH WE HAVE A FIVE POINT 1% TERMINAL RATE.
THAT'S WHAT THE FEELING AND MARKETS IS IS THAT THE FED'S
NEXT SHIFT — YOU SEEN AN INCREDIBLE RALLY IN HIGH YIELDS
IN STOCKS IN A WEAKER DOLLAR AND WE'VE SEEN RATES BECOME
MORE STABLE. THIS IS NOT SCREAMING FEAR SO
WIDE WITH THE FED BACK AWAY FROM ITS HAWKISH AND US?
JONATHAN: WE WILL LOOK AT THE NEXT CPI
PRINTS BECAUSE TOMORROW IS THE LAST ONE BEFORE THE FEDERAL
RESERVE NEEDS. YOU GET ANOTHER ONE IN DECEMBER.
TOM: AT THE DECEMBER MEETING, DO WE GET A NEW FORECAST AND DOT PLOT?
JONATHAN: THAT WILL BE IN DECEMBER.
I THINK WE ARE PRICED TO HEAR
THE REPORT BY CHAIRMAN POWELL IS THIS SEPTEMBER MEETING BUMPED UP THE DOT THEY ARE
MAYBE EXPECTING A FIVE HANDLE FROM THIS FED. LISA:
THAT'S FULLY PRICED, IF IT COMES IN, PEOPLE WILL SAY —
SEE THAT IS BEING DICTATED BY JAY POWELL AND THAT'S THE MOST
INTERESTING THING ABOUT THE RHETORIC FROM ANALYSTS.
THEY ARE SAYING THAT WE KNOW IT'S COMING FROM THE FED AND WE
PRICE IT IN AND THEY WILL HAVE TO DROP RATES NEXT YEAR, LET'S
GET GOING.
JONATHAN: I'M NOT SURE ANYONE IN THE FED
IS SAYING KUMBAYA. TOM: KUMBAYA ♪ LISA: WHY ARE WE
DOING THIS? LET'S GO TO BREAK. JONATHAN: COMING UP, FROM WASHINGTON,
THIS IS BLOOMBERG. ♪ LISA: KEEPING UP-TO-DATE WITH
NEWS FROM AROUND THE WORLD WITH THE FIRST WORD, I AM LISA MATEO.
THE REPUBLICAN WAVE AND MIDTERM ELECTIONS THAT WAS SUPPOSED TO
UNDO THE BIDEN PRESIDENCY DID NOT ARRIVE.
IT APPEARS THE GOP IS LIKELY TO WIN THE HOUSE OF
REPRESENTATIVES BUT THE MAJORITY WILL BE SMALLER THAN
EXPECTED AND DEMOCRATS COULD STILL RETAIN THE SENATE STEP
DEMOCRATS SCORED A BIG WIN IN PENNSYLVANIA WERE JOHN
FETTERMAN WAS ELECTED TO THE SENATE OVER MEN IT CAUSE. J.D.
VANCE TURNED BACK TO DEMOCRAT TIM RYAN TO KEEP AN OHIO SENATE
SEAT IN REPUBLICAN HANDS IN THE GEORGIA SENATE RACE WAS TOO
CLOSE TO CALL AND RAPHAEL WARNOCK AND REPUBLICAN HERSCHEL
WALKER MAY BE HEADED TOWARD A RUNOFF.
RUSSIAN DIPLOMATS ARE TRYING TO DIAL BACK THAT THE KREMLIN
MIGHT USE NUCLEAR WEAPONS AGAINST UKRAINE.
THEY SAY THAT NUCLEAR WEAPONS WOULD BE USED ONLY IF THE
EXISTENCE OF THE COUNTRY WAS AT STAKE.
THE U.S.
AND RUSSIA ARE PREPARING TO RESUME NUCLEAR ARMS
NEGOTIATIONS WITHIN THE COMING WEEKS.
MASSIVE JOB CUTS ARE SET TO BEGIN AT META-PLATFORMS. MARK
ZUCKERBERG SAYS THE COMPANY WILL CUT MORE THAN 11,000 JOBS
WHICH IS A 13% REDUCTION IN STAFF STOP IT'S THE FIRST MAJOR
ROUND OF LAYOFFS IN META-HISTORY .
THEY HAVE HAD DISAPPOINTING EARNINGS AND A SLIDE IN REVENUE.
THERE ARE EXTENDED DECLINES IN CRYPTOCURRENCIES. BITCOIN FELL AS MUCH IS 5.4%
WEDNESDAY AFTER NEAR 10% DROP A DAY EARLIER.
MANY COMPANIES ALSO SLUMPED. GLOBAL NEWS, 24 HOURS A DAY AND
ON BLOOMBERG QUICKTAKE, POWERED BY MORE THAN 2700 JOURNALISTS
AND ANALYSTS IN MORE THAN 120 COUNTRIES. THIS IS BLOOMBERG. >> THE AMERICAN PEOPLE ARE
READY FOR A MAJORITY THAT WILL OFFER A NEW DIRECTION, THAT
WILL PUT AMERICA BACK ON TRACK, REPUBLICANS ARE READY TO
DELIVER. IT'S A NEW DIRECTION TOWARDS AN
ECONOMY THAT IS STRONG, WHERE YOU CAN FILL UP YOUR TANK AND
FEED YOUR FAMILY OR YOUR PAYCHECKS GROW AND NOT SHRINK.
JONATHAN: THAT MAJORITY IS NOT GUARANTEED
AND THE PARTY THAT KEVIN MCCARTHY WAS LOOKING TO HOST
DID NOT MATERIALIZE.
EQUITY FUTURES ARE ABOUT
UNCHANGED ON THE S&P 500. MAYBE THE SOUND OF THE NIGHT,
GOVERNOR DESANTIS IN FLORIDA. TOM: EXPLAIN IT. JONATHAN:
THE CHANT WAS TWO MORE YEARS AND THE FULL-TERM IS NOT TWO
YEARS. TOM: THERE WAS A COLLECTIVE SHOCK
STOP JONATHAN: A 20 POINT MARGIN THAT WAS
ABSOLUTELY CRUSHING. TOM: MIAMI DADE COUNTY. JONATHAN:
WE TALKED ABOUT THE PROSPECT OF FORMER PRESIDENT DONALD TRUMP
MAKING ANOTHER RUN AND MAY BE THAT NOVEMBER 15 AND I SAID
MAYBE THE UNHAPPIEST MAN IN AMERICA IS GOVERNOR DESANTIS AS
HE WAKES UP TO THAT NEWS. AFTER LAST NIGHT, HE COMES OUT
OF THIS MORE SHINY. GOOD RESEARCH TO BE HAD. TOM:
AS WE LOOK TO INFLATION TOMORROW AND WE SEE FINANCE AND
INVESTMENT ON THIS GLOBAL DAY, WE GO TO WASHINGTON.
WE ALL HAVE OUR INDIVIDUAL
STATISTIC IN MIND COMES FROM THE WONDERFUL ASSOCIATED PRESS
EXIT POLL SERVICE THEY DO, THE DEPTH OF IT THAT IN FLORIDA,
LATINOS VOTED 52% FOR THE GOP. IS THE LATINO EXPANSION
HAPPENING MUCH QUICKER THAN ANYBODY BELIEVED? >> GOOD MORNING AND THANKS FOR
HAVING ME. IN FLORIDA, YOU ARE SEEING THAT
EXPANSION BUT IS NOT AS A SURLY ELSEWHERE.
I WOULD POINT ARIZONA AND NEVADA, TWO STATES THAT ALSO
HAVE LARGE LATINO POPULATIONS THAT ARE NOT NEARING THAT TREND.
WE ARE CONSIDERING THAT EVERY REPUBLICAN ON THE EAST COAST
WAS AFFECTED BY COVID AND THAT'S WHAT YOU ARE SEEING NOW.
IT'S POSITIVE FOR DESANTIS AND RUBIO BUT NOT NECESSARILY
OTHERS.
TOM: WHAT IS YOUR CAPITAL LOOK LIKE
A MONTH FROM NOW? WHAT DOES THE WASHINGTON YOU
KNOW SO WILL LOOK LIKE? >> THEY WILL BE TIRED BECAUSE
THE LAME-DUCK WILL BE INSANE IS MY EXPECTATION.
NOW THAT REPUBLICANS HAVE NOT WO N IN A RED WAVE.
IT WAS THE WORST SHOWING FOR MINORITY POWELL — PARTY I CAN
THINK OF SINCE 2002 AND THAT WOULD REQUIRE AN ACT OF WAR.
THE 2023 CONGRESS WILL BE LUCKY IF THEY HAVE A SPEAKER AND IT
WILL BE DIFFICULT TO GOVERN. THAT'S OPTIMISTIC FOR THE
LAME-DUCK SESSION.
IT WILL BE TOUGH. TOM: I'M ASSUMING MCCARTHY IS A
SHOO-IN BUT I'M WRONG? LISA: THAT'S WHAT I WAS GOING TO ASK.
HOW MUCH IS THIS UP FOR GRABS? >> WE DON'T HAVE THE FINAL VOTE
TALLIES IN THE HOUSE YET BUT HE COULD BE EIGHT VOTES SHY OF
BECOMING SPEAKER NEXT YEAR AND IT REQUIRES 208 VOTES.
IT COULD BE THAT SOME DEMOCRATS CROSS THE LINE TO VOTE FOR HIM
BUT I SINCERELY DOUBT THAT STOP MCCARTHY WILL HAVE A LOT OF
PEOPLE COMING FOR HIS SPOT, NAMELY JIM JORDAN. LISA:
WHAT DOES IT SAY ABOUT DONALD TRUMP AS LEADER OF THE
REPUBLICAN PARTY? >> THAT THE AMERICAN VOTERS
WILL NOT VOTE FOR HIM THE THIRD TIME EITHER.
I THINK THIS WAS A PROBLEMATIC NIGHT FOR DONALD TRUMP.
HE IS SET TO DECLARE ON THE 15TH BUT I WOULDN'T BE
SURPRISED IF HE REASSESSES.
HE'S GOT 10 DAYS TO FILE IF HE
WANTS TO SERIOUSLY CAMPAIGN AGAIN AND HE'S DOWN ON
FUNDRAISING AGAINST DESANTIS AND DOWN ON REPUBLICAN SUPPORT
BY 7% VERSUS THE LAST TIME HE RAN AND DOWN BY 12 POINTS WITH
INDEPENDENCE. IT WOULD BE ILL-ADVISED AND YOU
WILL HEAR THAT FROM A LOT OF FOLKS TODAY. LISA:
WHEN YOU LOOK AT THE EXIT POLLS, EVERYONE WAS CONCERNED
ABOUT THE ECONOMY. INFLATION WAS THE PREEMINENT
ISSUE. HOW MUCH DOES THIS SPEAK TO
OTHER DRIVERS OF PEOPLE TO THE POLLS LIKE THE SOCIAL ISSUES
ARE OTHER CONCERNS NOT NECESSARILY TYPICALLY WHAT
PEOPLE VOTE FOR WHICH IS THERE POCKET BOOK.
>> YOU ARE LOOKING AT A PERCENT
INFLATION, FIVE DOLLARS GAS AND YOU WILL STILL KEEP THE
MAJORITY PARTY IN CONGRESS? IT IS A HUGE REFERENDUM AND
THEY NEED TO FOCUS ON SERIOUS ISSUES AND ANSWERS TO THE
AMERICAN PUBLIC ABOUT HOW THEY WILL BRING GAS PRICES DOWN.
THE SPR RELEASE HAS WORKED TO AN EXTENT AND VOTERS ARE
SMARTER THAN I THINK REPUBLICANS GIVE THEM CREDIT
FOR. THAT WILL BE SOMETHING THAT REPUBLICANS NEED TO REASSESS
TODAY. IF YOU ARE GOING TO COME INTO
AN ELECTION AS A MINORITY PARTY AND NOT WIN THE SENATE OUT
RIGHT OR THE HOUSE OUTRIGHT AND PERHAPS HAVE THE LOWEST SHOWING
IN AN 8% INFLATION ENVIRONMENT, YOU NEED TO REASSESS YOUR
MESSAGE. JONATHAN: WHAT TIME DOES JOE BIDEN
ANNOUNCE HE IS RUNNING? TOM: THAT'S THE QUESTION OF THE DAY. >> I THINK OF DONALD TRUMP DOES
NOT RUN, BIDEN WILL ALSO NOT RUN.
WE COULD BE FACING A SITUATION IN AMERICA WHERE IT'S
UNPRECEDENTED WHERE WE HAVE TWO HUMAN BEINGS THAT COULD RUN
AGAIN AND CHOOSE NOT TO. THE BIDEN DECISION DEPENDS ON
THE TRUMP DECISION AND I THINK THERE WILL BE SOME SERIOUS
REASSESSING GOING ON TODAY.
JONATHAN:
THAT DECISION COMES NOVEMBER 15. ARE YOU SUGGESTING THAT IT
MIGHT NOT COME AT ALL? >> I KNOW I AM WILDLY OUT OF
CONSENSUS BUT IS BEEN MY IDEA THAT THE POLLING AND
FUNDRAISING DOLLARS ARE SENDING A MESSAGE THAT PRESIDENT TRUMP
CANNOT RUN AGAIN. LAST NIGHT PROVED IT AGAIN AND
I THINK HE IS FACING SERIOUS THREATS FROM DESANTIS AND MIKE
POMPEO CAME OUT IN FAVOR OF DESANTIS AND HIS OWN WAY AND
VICE PRESIDENT PENCE IS ALSO PLANNING ON RUNNING.
I THINK THERE WILL BE A LOT OF CHALLENGES IN THE REPUBLICAN
PARTY.
JONATHAN: THANK YOU SO MUCH. TOM:
HAVING HENRIETTA ON IS A BREATH OF FRESH AIR WHERE THE YOU
AGREE OR DISAGREE WITH HER. IT'S A BREATH OF FRESH AIR
VERSUS THE NONSTOP PUNDITRY. SHE IS GREAT ABOUT THE
SPECIFICITY OF WHAT GOES ON. JONATHAN:
LET'S TALK ABOUT THE — WHAT WAS THE WORD AGAIN? SPECIFICITY.
NOVEMBER 15, ARE WE SAYING HE WILL NOT MAKE THE ANNOUNCEMENT
WHEN IT SOUNDED LIKE A PREANNOUNCEMENT? TOM:
I WILL LEAVE THAT UP TO PEOPLE SMARTER THAN ME BUT LISA
COMMENTED ON MCCARTHY OF CALIFORNIA AND THE LEGIT
NATIONAL CHAMPION WRESTLER JIM JORDAN OF WESTERN OHIO AND THE
COMMON FABRIC THERE IS THEY ARE HUGE TO THE FORMER PRESIDENT,
PARTICULARLY CONGRESSMAN JORDAN.
LISA:
WHAT HAPPENS IF DONALD TRUMP ANNOUNCES THAT PRESIDENTIAL RUN
ON NOVEMBER 15 AND LOSES AND RON DESANTIS WINS OR IS NOT
NECESSARILY THE FRONTRUNNER? WHAT DOES JOE BIDEN DO?
DO THE DEMOCRATS NEED JOE BIDEN TO BE DONALD TRUMP IF HIS
RATINGS WERE NOT REALLY SHOWING ANY PARTICULAR GAME FOR THE
DEMOCRATS WHICH IS THE REASON THIS WAS SO SURPRISING?
JONATHAN: IT WILL BE AN INTERESTING
COUPLE OF WEEKS. LISA: SPECIFICITY. JONATHAN:
THAT'S A NICE WORD. EQUITY FUTURES ARE DOWN1/10 OF
1%. TOM: IT'S FIVE SYLLABLES, NOT BAD. >> A DIVIDED GOVERNMENT MEANS
YOU WILL NOT GET VERY STRONG ACTION IN TERMS OF THINGS LIKE
FISCAL POLICY. >> WE LIKE GRIDLOCK BECAUSE IT
GIVES US CERTAINTY IN A SENSE. >>>> I THINK THE MIDTERM
ELECTIONS WILL BE A SMALL BLIP THAN WHAT WE SEE IN MARKETS. >> IN THE BACKGROUND, YOU HAVE
QUANTITATIVE TIGHTENING. >> UNDERLYING GROWTH IN CHINESE
GROWTH, THESE THINGS HAVE GOTTEN WORSE. >> THIS IS BLOOMBERG
SURVEILLANCE WITH TOM KEENE, JONATHAN FERRO AND LISA
ABRAMOWICZ. JONATHAN: THE RED WAVE THAT NEVER WAS,
LIVE FOR THE NATIONS CAPITAL, GOOD MORNING, THIS IS BLOOMBERG
SURVEILLANCE ON TV AND RADIO.
IN MANY PLACES, STILL TOO CLOSE
TO CALL. TOM: WE JUST HEARD THIS AND MAYBE
THIS IS THE MOST INTERESTING MIDTERM ELECTION OF THE MODERN
AGE. JONATHAN: WE STILL CAN'T CALL THE HOUSE
AND THAT IS SOMETHING. TOM: THE SENATE WE CAN'T CALL EITHER
BUT THE HOUSE, I'M LOOKING TO CALIFORNIA TO GET OUT FRONT.
THERE ARE MANY UNCONTESTED ELECTIONS. THERE WAS NEXT NUMBER OF RACES
WHERE — THERE WAS X NUMBER OF RACES WHERE YOU GO TO THREE
DECIMAL POINTS. JONATHAN: I THINK WE'VE STILL GOT FOR
CONTESTED RACES. LISA: YOU SO SUCH RESILIENCE FOR THE
DEMOCRATS AND HOUSE RACES HAS PEOPLE WONDERING IF THIS IS
BECAUSE OF DEMOCRATIC POLICY OR IS IT A REFERENDUM OF DONALD
TRUMP? THE DONALD TRUMP BACKED CANDIDATES WERE NOT
OVERWHELMING WINNERS THE WEIGHT IT WAS EXPECTED SO THE MESSAGES
ARE NOT CLEAR. NUANCE PLAYED IN THIS
PARTICULAR ELECTION.
JONATHAN: LET'S TALK ABOUT THE BIG LOSS
FOR THE PRESIDENT IN PENNSYLVANIA.
TEST THE FORMER PRESIDENT. IT COULD'VE BEEN MCCORMICK
VERSUS FEDERMAN BUT IT WASN'T. DR. OZ LOST SO YOU HAVE THAT
LOSS FOR THE FORMER PRESIDENT. THE GOVERNOR OF FLORIDA HAD A
MASSIVE WIN. TOM: COMPLETELY SEPARATE FROM EVERY
OTHER DISCUSSION. JONATHAN: IF YOU THINK ABOUT WINNERS IN
THE RACE FOR 2024, GOVERNOR DESANTIS HAS TO BE RIGHT UP
THERE THIS MORNING. TOM: I'M SURE HE'S GOT A BEAUTIFUL
HOUSE WHERE HE CAN LOOK AT AND A BEAUTIFUL OCEAN AND HE CAN
TAKE EVERY SINGLE PHONE CALL FROM EVERY SINGLE REPUBLICAN
THIS MORNING.
IT'S A DIFFERENT CONVERSATION
THAN IT WAS 24 HOURS AGO. JONATHAN:
THE DISCUSSION FOR THE CURRENT PRESIDENT IS DIFFERENT. TOM:
WHAT IS THE TIMING HERE? INFLATION TOMORROW AND THAT
MATTERS BUT WHAT IS THE DATE CALENDAR TO GET YOUR MR. TRUMP
NOVEMBER 15? WE DON'T KNOW. JONATHAN:
HENRIETTA SAID SHE STILL DOESN'T THINK HE'S GOING TO
MAKE A RUN FOR THIS BUT IF HE DOES ON NOVEMBER 15, THAT WILL
BE THE TRIGGER FOR THE CURRENT PRESIDENT TO MAKE A RUN HIMSELF
FOR A SECOND TERM.
TOM: I'M NOT GOING TO SPECULATE ON
THIS ONE. THERE ARE MANY OTHER CANDIDATES
OUT THERE ON BOTH SIDES AND ONE THING WE LEARNED YESTERDAY IS
WILL WE HAVE DEBATES IN TWO YEARS?
I GUESS THAT'S WHAT WE WILL HAVE. JONATHAN:
I THINK WE'VE BEEN TRYING TO WORK OUT THAT IF YOU GET DONALD
TRUMP MAKING A RUN FOR IT, DOES ANYONE COMPETE AGAINST HIM?
WE CAN PUSH THAT CONVERSATION TO ONE SIDE AND JOE BIDEN RUNS
FOR A SECOND TERM, DOES ANYBODY RUN AGAINST HIM?
WE DON'T KNOW THE ANSWER TO THAT YET STUFF LISA:
WHAT HAPPENS IF TRUMP RUNS, THEN BIDEN WILL RUN.
WHAT IF TRUMP DOESN'T WIN THE PRIMARIES? WHAT IF WE SEE A RON DESANTIS
WHEN AND BIDEN ISN'T CONTESTED, WHAT DO YOU GET? TOM: WHAT DID WE LEARN ABOUT OUR
GERIATRIC POLITICS LAST NIGHT? CHUCK GRASSLEY DID WIN IN IOWA.
HE BARELY
W ANDO YOU LOOK AT HIS AGE AND TRUMPN AFTER THE HORRIFIC NEWS
OF HER FAMILY. THESE PEOPLE ARE OLDER.
JONATHAN: I'M NOT IN A POSITION TO
DISCUSS GERIATRIC POLITICS. TOM:
ARE YOU DISCUSSING IT IN THE UNITED KINGDOM? JONATHAN:
OUR PRIME MINISTER IS IN HIS 40'S. TOM:
IT'S A BIZARRE AMERICAN THING. JONATHAN: THAT WAS YOUR PHRASE.
EQUITY FUTURES ON THE S&P 500 ARE NEGATIVE.
WAKING UP TO THE NEWS I THINK MANY PEOPLE IN THIS MARKET
WEREN'T LOOKING FOR, MOVING ON TO CPI TOMORROW. THE YIELDS ARE BASICALLY
UNCHANGED AND THE EURO-DOLLAR IS AROUND PARITY.
BACK IN THE 80'S ON CRUDE.
LISA:
WE ARE FOCUSED ON TOMORROW'S CPI PRINTS AND WE GET A BUNCH
OF FED SPEAK AHEAD OF THAT. AT 1 P.M., WE GET THE TENURE
AUCTION FROM THE U.S. TREASURY DEPARTMENT, ABOUT 30
$5 BILLION IN 10 YEAR NOTES. HOW MUCH DO PEOPLE PRICE AND A
DECELERATION OF FED FUNDS RATE AFTER THE HAWKISH RHETORIC IT'S
COMMON THE MARKETS. THE EARNINGS CONTINUES.
WE GET A BUNCH OF THEM AFTER THE MARKET BUT MANY ARE FOCUSED
ON THE 11,000 JOB CUTS WE ARE EXPECTING FROM META TO BE
UNVEILED THROUGHOUT THE DAY, 13% OF THE ENTIRE WORKFORCE.
I WONDER WHETHER THIS IS A META-STORY OR A PREDECESSOR OF
WHAT'S TO COME. JONATHAN: WE HAVE SEEN QUITE AN AMOUNT OF
SPENDING IN THE METAVERSE AND HOW IT FAILED TO BRING THEM
TRACTION WITH INVESTORS. TOM: YOU KNOW HOW I FEEL ON THIS. I DON'T LIKE TO BUNDLE ALL OF
BIG TECH TOGETHER. JONATHAN: WHEN YOU LOOK ACROSS TECH, YOU
CAN SEE WHERE THE INVESTMENT HAS BEEN OVER THE LAST DECADE
OR SO. TOM: I DON'T SEE IT IN NETFLIX.
WHERE IS THE PROFIT IN FACEBOOK? JONATHAN: WE DON'T SEE IT IN THE
METAVERSE FOR SURE.
CREDIT SUISSE JOINS US NOW.
YOUR THOUGHTS ON THE RESULTS OVERNIGHT? >> I THINK IT WAS WHAT THE
MARKET WAS EXPECTING. THE RESULTS ARE PRETTY TIGHT
AND EXPECTATION OF A RED WAVE WON'T PLAY OUT STUFF MY VIEW IS
THE CATALYST FOR THE MARKET AND WHAT EVERYONE IS POSITIONING
FOR IS THE CPI REPORT TOMORROW. IT DOESN'T CHANGE THE NEAR TERM
PICTURE AND THE NEAR-TERM RISK IS ABOUT THE FED AND INFLATION.
IF YOU LOOK AT WHAT IS BEING PRICED INTO THE MARKETS,
TOMORROW IS A BIG EVENT. TOM: LET'S DOVETAIL YOUR DERIVATIVES
STUDY INTO THE ELECTION RESULTS.
IT'S ABOUT A GALLON OF GAS AND
YOU BRING — BRILLIANTLY LINK OIL WITH CHINA AND WITH THIS Q
MOMENTS YOU SEE WITHIN THE BET ON WHAT WILL WILL DO.
DOES OIL SIGNAL OVER $100 PER BARREL? >> WE NOTICE THERE HAS BEEN A
CLEAR SENTIMENT SHIFT IN BOTH CHINESE STOCKS AS WELL AS CHINA
SENSITIVE ASSETS SUCH AS COMMODITIES.
THIS CAME ABOUT OVER THE PAST WEEK WAS SPECULATION BUILDING
THAT CHINA MAY REOPEN ITS ECONOMY.
OVER THE PAST WEEK, WE HAVE SEEN A SURGEON UPSIDE CALL
BUYING. WITHIN COMMODITIES, A BROAD
RALLY ACROSS THE BOARD BUT WITH OIL SPECIFICALLY FOR THE FIRST
TIME SINCE APRIL, WE ARE SEEING TRADERS PRICE IN MORE UPSIDE
RISK TO OIL THAN DOWNSIDE RISK. THAT'S NOTABLE THAT WHAT IS DRIVING THE PRICE OF OIL IS
CHINA, NOT RUSSIA-UKRAINE, IT'S COMING FROM THE DEMAND SIDE.
LISA: DO YOU THINK THE POSITIONING
HAS THE MARKET OVER PRICING BASED ON THE FACT THAT
AUTHORITIES HAVE COME OUT AND SAID NO WAY THAT CHINA REOPENS
AND CASE NUMBERS ARE SURGING? >> MY VIEW IS THAT IT IS
PREMATURE.
WHAT I'M LOOKING FOR IS THAT
CHINA WILL EVENTUALLY REOPEN. IT IS PREMATURE SO WHAT WE HAVE
BEEN RECOMMENDING IS IF YOU ARE LOOKING FOR UPSIDE EXPOSURE IN
CHINA, GIVEN THE REPRICING HIGHER, YOU HAVE TO DIG DEEPER
INTO THE MICRO SO LOOK AT THE STOCK LEVELS. WHILE ALL THE MACRO ASSETS HAVE
REPRICED SIGNIFICANTLY OVER THE PAST WEEK, DRIVING UP THE
VOLATILITY IN THOSE ASSETS AND SINGLE STOCK LEVELS, WE ARE NOT
SEEING THAT REACTION YET STOP LOOK FOR STOCKS WITH HIGH CHINA
REVENUE EXPOSURE WERE VOLATILITIES HAVE FALLEN OVER
THE PAST WEEK. IF YOU ARE LOOKING FOR THAT
EXPOSURE, THAT'S A MORE EFFECTIVE WAY OF GAINING THAT
EXPOSURE AND AT A MACRO LEVEL, I LIKE FX I AND ENERGY GIVEN
THE BID TO THE UPSIDE WE HAVE SEEN. LISA:
I'M NOT UNDERSTANDING THE NARRATIVES PEOPLE ARE BUYING
INTO EVEN THAT WE HAVE HEARD FROM JAY POWELL AND TALKING
ABOUT A HIGHER FED FUNDS RATE. HOW MUCH OF WHAT WE ARE SEEING
IS SIMPLY INVESTORS BEING WELL BEHIND THEIR BENCHMARKS AND NOT
WANTING TO MISS THINGS AND THAT'S WHERE THE CONVICTION IS
COMING FROM BUT NOTHING FUNDAMENTAL. >> THERE IS A PART OF THAT.
THE STRONGEST DISLOCATION IN THE U.S.
MARKET IS IN THE NASDAQ WHERE WE ARE SEEING THE DEMAND FOR
THE UPSIDE.
THAT'S WHERE TECH HAS BEEN THE
MOST IMPACTED SECTOR FROM HIGHER INTEREST RATES THIS YEAR.
THAT'S WHERE PEOPLE WILL PLAY A REBOUND. ON THE CALL SIDE, THAT IS AT A
FIVE YEAR HIGH WHERE AS THE S&P 500, YOU HAVEN'T SEEN THAT
SIMILAR BID TO THE UPSIDE. THERE COULD BE A LITTLE BIT OF
A YEAR AND SQUEEZE. RIGHT NOW, IT WILL COME DOWN TO
TOMORROW'S CPI NUMBER. WE WERE NOT IN THIS POSITION
BACK IN JULY WHEN THEY WERE PRICING 50 AND 25 BASIS POINTS
AND WE GOT A COUPLE OF HIGH CPI PRINTS AND HERE WE ARE.
I THINK IT WILL COME DOWN TO TOMORROW IN TERMS OF WHAT THE
FED WANTS TO DO. WANT TO BE MORE DOVISH BUT WILL
INFLATION LET THEM MAKE THAT SHIFT? I DON'T KNOW. JONATHAN:
AS ALWAYS, THANK YOU VERY MUCH. LOOKING AHEAD TO CPI TOMORROW,
WE WILL BE FOCUSED ON THE FRONT PAGE OF THE NEWSPAPER AND THE
HEADLINE INFLATION. WALL STREET IS FOCUSED ON THE
MONTH OVER MONTH CORE. STILL LOOKING TO COME IN AT
0.5% ON MONTH OVER MONTH CORE.
WILL WE COME INSIDE 8%? LISA: WHAT COUNTS AS SOFTER CPI
INFLATION PRINT GIVEN WE HAVE SEEN SUCH FRAUD BASED
INFLATIONARY IMPULSES. IF WE SEE AN ONGOING SPREADING
OUT OF WHERE INFLATION IS COMING FROM AND EVEN IF THE
HEADLINE NUMBER DROPS BELOW 8%, DOES IT MATTER FOR THE FEDERAL
RESERVE? JONATHAN:
THEY SAY THIS FED IS BEING EMBOLDENED BY LAGGING
INDICATORS WHICH IS TROUBLESOME INTO NEXT YEAR.
THEIR APPROACH WAS GUARANTEES THEY OVER TIGHTEN AND THAT'S
WHAT THEY ARE COMMUNICATING AS WELL BECAUSE THEY ARE TELLING
YOU WE STILL THINK THE RISK OF DOING TOO LITTLE OUTWEIGHS THE
RISK OF DOING TOO MUCH. TOM: THE BOTTOM LINE HERE IS IT'S
ALL X POST IN THIS IS A CENTRAL BANK LIKE BANK OF ENGLAND,
THEY'VE GOT TO BE AFTER THE FACT.
AS YOU SAID EARLIER,2 INFLATION REPORTS BEFORE A
DECEMBER MEETING. JONATHAN: AND PROJECTIONS FROM THE
FEDERAL RESERVE. COMING UP, LIVE FROM
WASHINGTON, D.C., THIS IS BLOOMBERG. >> I NEVER EXPECTED WE WOULD
TURN THESE RED COUNTIES LOU BUT WE DID WHAT WE NEEDED TO DO AND
WE HAD THAT CONVERSATION ACROSS EVERY ONE OF THOSE COUNTIES AND
TONIGHT, THAT'S WHY I WILL BE THE NEXT U.S.
SENATOR FROM PENNSYLVANIA. JONATHAN:
WHAT HOTLY CONTESTED RACE THAT WAS, SENATOR ELECT JOHN THAT
HERMANN, DEMOCRAT FROM PENNSYLVANIA.
LIVE FROM WASHINGTON, D.C. COME YOUR PRICE ACTION LOOKS
LIKE THIS ON THE S&P 500, SLIGHTLY NEGATIVE.
STILL WAITING FOR THESE RESULTS TO ROLL IN. TOM:
WE ARE FOLLOWING IT AS BEST WEEK CAN AND WE WILL BRING YOU
THOSE NUMBERS AT 7:18 A.M. RIGHT NOW.
I WOULD SUSPECT ABOUT 10:00 A.M.? JONATHAN: MAYBE FOUR MORE WEEKS IN PLACES
LIKE GEORGIA.
TOM: ANNMARIE JOINS US RIGHT NOW.
THERE IS A THING CALLED A PROPORTIONAL MAP. ON OUR MAP, TEXAS IS OVERSIZED
AND CALENDAR — AND FLORIDA. THE UNDECIDED IN THIS OF
CALIFORNIA IS STUNNING, THE NUMBER OF SEATS THAT SEEM TO BE
CLOSE, WHAT IS THE CHARACTER OF THE POLITICS OF CALIFORNIA AS
WE TRY TO FIGURE OUT WHAT THE HOUSE WILL DO? ANNE-MARIE:
YOU LOOK AT THE MAYOR OF LOS ANGELES AND YOU WOULD THINK
THAT GOES DEMOCRAT BUT THAT WAS A VERY TOUGH RACE. CALIFORNIA IS BEHIND THIS IN
THE TIME ZONE SO A LOT OF THIS TAKES A LONG TIME TO TRICKLE
THROUGH ESPECIALLY IN CLOSE RACES.
THERE ARE BIG NATIONAL ISSUES FOR CALIFORNIA.
GASOLINE ON AVERAGE ACROSS THE NATION THIS MORNING'S THREE
DOLLARS 80 CENTS IN CALIFORNIA IS NORTH OF FIVE DOLLARS.
WHEN EVERYONE IN THE NATION WAS DEALING WITH THIS IN JUNE AND
JOE BIDEN'S APPROVAL RATING WENT DOWN, CALIFORNIA IS STILL
DEALING WITH FIVE DOLLARS PER GALLON.
THE SECOND ISSUE IS CRIME,
HOMELAND THIS AND THE DEMOCRATS HAVE NOT BEEN ABLE TO GET THAT
UNDER CONTROL. TOM: I WAS SURPRISED THAT
IMMIGRATION WAS EQUAL TO THE INFLATION DEBATE. IS A GALLON OF GAS TILDE FRONT
RUNNING TOPIC IN 2023? ANNE-MARIE:
IT IS AND THEY HEAVILY TAXED AT AND THE CONSTITUENTS ARE SAYING
NO MORE. THIS TRANSITION OF PLACES IN
CALIFORNIA WHERE YOU SEE PEOPLE LINED UP WITH TESLA'S AND ONLY
BEING ABLE TO CHARGE AND A TESLA MACHINE, THESE ARE THE
ELITE THAT HAVE THE MONEY FOR THIS KIND OF TRANSITION.
I THINK ENERGY WILL BE A HUGE CONVERSATION INTO 2024 BECAUSE
WE ARE STILL DEALING WITH A WAR IN UKRAINE.
RIGHT NOW, WE ARE WAITING ON WHAT HAPPENS TO THESE RUSSIAN
BARRELS IN DECEMBER AND WHAT HAPPENS WHEN CHINA OPENS UP?
THE CHINA LOCKDOWN STORY HAS SAVED THE DEMOCRATS THIS YEAR.
CHINA IS NOT USING THE AMOUNT OF ENERGY THEY NORMALLY WOULD
USE BECAUSE THEY CONTINUOUSLY LOCKED DOWN CITIES.
LISA:
THIS SPEAKS TO THE QUESTION OF CHINA REOPENING, IS THAT IT
GOOD OR BAD THING FOR THE ECONOMY?
IS THE PREDOMINANT FEELING IN WASHINGTON THAT IT'S A BAD
THING BECAUSE WHAT DOES TO GASOLINE? ANNE-MARIE:
IT'S A BAD THING IN THE ENERGY SPACE BUT CHINA IS A GROWTH
ENGINE FOR THE ENTIRE GLOBAL ECONOMY. MAYBE IF THERE IS A
RECESSIONARY FEARS, CHINA COULD HELP IN TERMS OF ENERGY,
THEY'VE BEEN HOARDING ENERGY AND THEY ARE NOT EVEN OPEN.
LISA: WE'VE TALKED ABOUT FLORIDA AND
CALIFORNIA AND NEW YORK WAS AN INTERESTING RACE.
THE FIRST ELECTED WOMAN GOVERNOR IN NEW YORK BUT IT WAS
ONE OF THE NARROWEST MARGINS GOING BACK DECADES.
IS THERE SOME TAKEAWAY AS TO
WHY? ANNE-MARIE: I THINK THERE WILL BE A HUGE
POSTMORTEM ON KATHY HOGLE. WHY WASN'T SHE OUT CAMPAIGNING
MORE WEEKS AGO AND HAD TO WAIT TO BE PUSHED?
THE STORY FROM NEW YORK IS CRIME.
ANOTHER INTERESTING RACE WHICH I DON'T BELIEVE WAS CALLED YET
IN THE HOUSE LOOKS LIKE IT WILL GO FOR THE REPUBLICAN IS THE
17TH DISTRICT, HUDSON VALLEY AND MALONEY WILL LIKELY LOSE
SEATS AND THESE ARE BIG FLIPS. THIS IS DEEP BLUE NEW YORK.
JONATHAN: WHAT ABOUT KARI LAKE IN
ARIZONA, HOW MUCH ATTENTION DID THAT GET? ANNE-MARIE:
THE VOTES ARE NOT IN YET. MAIL IN VALID'S NEED TO BECOME
— MAIL-IN BALLOTS NEED TO BE COUNTED BUT RIGHT NOW, SHE IS
TRAILING AND WHAT IS SHE DOING? SHE IS TRYING TO SAY THAT THERE
WAS SOME NEFARIOUS ACTIONS GOING ON FOR THIS ELECTION AND
IF SHE IS LOSING, THAT MEANS THE FORMER PRESIDENT IS LOSING
BECAUSE HE BACKED HER TIME.
JONATHAN:
THAT WAS A TRUMP-ENDORSED CANDIDATE AND A LOT OF PEOPLE
THOUGHT SHE WOULD BE THE FUTURE VP. TOM:
THAT IS NOT A SMALL ITEM. I UNDERSTAND THIS IS FOR 2024
BUT THE JUMBLE OF THIS MORNING MAKES THAT INCREDIBLY CLOUDY.
I DON'T THINK WE GET TO A FUTURE PRESIDENTIAL CANDIDATE.
LISA: IS THERE A MESSAGE THAT THE
MODERATES ACTUALLY WON IN SOME CAPACITY? IF YOU LOOK ACROSS THE
DIFFERENT LOCALES, MORE MODERATE CANDIDATES ARE THE
ONES WHO SURGED TO THE FOREFRONT WITH SOME EXCEPTIONS
AND THE MORE EXTREMIST ONES DID NOT. TOM:
I THINK THE EXTREMISTS WERE PUSHED ASIDE STUFF IS 1600
PENNSYLVANIA ECSTATIC THIS MORNING? ANNE-MARIE:
FOR JOE BIDEN, THIS IS THE BEST OUTCOME FOR A PRESIDENT IN
TERMS OF MIDTERM ELECTIONS SINCE BUSH AFTER 9/11.
THAT SPEAKS VOLUMES FOR HIM.
LOOK AT 1994 WITH CLINTON, THAT
FLIPPED, THE OBAMA YEARS, IT WAS THE TEA PARTY SWEEP AND THE
TRUMP YEARS, MANY WOMEN CAME OUT. YET, THIS PRESIDENT
ACKNOWLEDGING THIS WEEK THAT IT WOULD BE DIFFICULT IN THE HOUSE
AND THERE ARE STILL CONCERNS ABOUT THE SENATE, THEY WERE
ABLE TO KEEP WHAT IS LIKELY DIVIDED GOVERNMENT BUT IT WAS
NOT THE WAVE OR TSUNAMI THAT SOME WERE PREDICTING. JONATHAN:
WITH INFLATION AT A 40 YEAR HIGH ANNAN APPROVAL RATING IN
THE 40'S, YOU COULD CALL THIS A WIN FOR THE SITTING PRESIDENT. YOU MAY GET INFLATION BUT
RELATIVE TO HIS APPROVAL RATINGS, THIS IS A PHENOMENAL
TURN. ANNE-MARIE: PEOPLE STILL HAVE JOBS.
THAT IS ONE THING TO REMEMBER. LOOK AT THE UNEMPLOYMENT RATE.
JONATHAN: GREAT TO HAVE YOU WITH US IN
THE STUDIO. AMH IN WASHINGTON, FROM
WASHINGTON, D.C., THIS IS BLOOMBERG. JON:
TWO HOURS AWAY FROM THE OPENING BELL. 24 HOURS AWAY FROM THE CPI
REPORT IN AMERICA. EQUITIES DOWN BY A THIRD OF A
PERCENT ON THE S&P. S&P, THREE DAY WINNING STREAK
INTO WEDNESDAY, MONDAY, TUESDAY.
CAN WE GET SOME GAINS TODAY? IN THE BOND MARKET, 2'S STILL
HANGING OUT AROUND SOME MULTIYEAR HIGHS. 4.6656, UPDATE BASIS POINT.
HIGHS OF THE YEARS CAME AFTER THE PAYROLLS REPORT, PUSHING
4.80. TOM: HOW IS THE INVESTMENT DEBATE,
AND DOVETAIL THAT INTO THESE POLITICAL RESULTS, SHIFT INTO A
FIV PERCENT TO-YEAR? JON: SOME MAY CALL THE OLD NORMAL
FED FUNDS. TOM: JIM JORDAN, WESTERN OHIO, MAYBE
WE'LL TAKE OUT MCCARTHY TO RUN THE REPUBLICAN PARTY IN THE
HOUSE. HIS CONSTITUENTS GET A CD
RETURN THEY HAVE NOT HAD IN GENERATIONS.
MAYBE THE MARKET SOLVES IT. BUT WHAT IS A 5% TWO-YEAR MEAN
FOR REPUBLICANS AND DEMOCRATS? JON: FANTASTIC IF YOU HAVE THE
SAVINGS. BUT THIS IS NOT CONTROVERSIAL
TO SAY.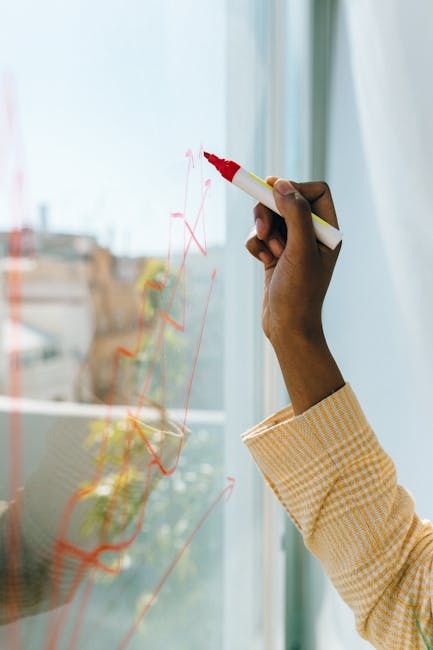 THAT NUMBER, WE HAVE NOT SEEN
THE ECONOMIC CONSEQUENCES OF THAT NUMBER YET.
MAYBE WE ARE STARTING TO. YOU CAN SAY THAT WE HAVE PRICED
IN THE RATE HIKING CYCLE. LISA, YOU HAVE MADE THE POINT
THAT WE ARE PRICING IN 5% FED FUNDS.
CAN YOU MAKE THE ARGUMENT THAT WE HAVE FULLY REALIZED THE
ECONOMIC CONSEQUENCES OF THAT RATE HIKING CYCLE?
I DON'T THINK SO. TOM: TWO INFLATION REPORT WILL GIVE
US SOME INFORMATION. JON: AND HOW QUICKLY THINGS HAVE
MOVED. EIGHT MONTHS, 300 BASIS POINTS.
LISA: 12 MONTHS AGO, TO YEAR YIELD,
40 BASIS POINTS, NOW PUSHING 5%. ANN MARIE WAS SAYING THAT THE
REASON PEOPLE WERE NOT AS CONCERNED ABOUT THE ECONOMY AND
THE ELECTION, THEY STILL HAVE JOBS. TAKING A LOOK AT SPECIFIC
NAMES, WHETHER PEOPLE WILL CONTINUE TO HAVE JOBS, META IS
CUTTING ABOUT 11,000 JOBS TODAY, ABOUT 13% OF THE
WORKFORCE. SHARES DOWN BY ALMOST 50%.
UP 4% RIGHT NOW. HOW MUCH OF THIS IS SPECIFIC TO
META, HOW MUCH ARE THERE BROADER IMPLICATIONS?
TESLA SHARES ARE INTERESTING BECAUSE WE HEARD ELON MUSK
SELLING ANOTHER $4 BILLION OF SHARES.
THAT STOCK IS UP 1.4% IN
PREMARKET TRADING, IN PART, BECAUSE PEOPLE THINK MAYBE WE
HAVE SEEN THE WORST OF IT IN TERMS OF HOW MUCH HE HAS TO
SELL. DISNEY. THEY RELEASED REALLY
DISAPPOINTING EARNINGS. THEY ARE LOOKING FOR MEANINGFUL
EFFICIENCIES, THAT IS A DIRECT QUOTE, AFTER REPORTING RESULTS
SHORT OF EXPECTATIONS. SHARES LOWER BY 7.5%.
THE LOSSES ARE ACCELERATING IN THE DISNEY PLUS OFFERING.
IT RAISES QUESTIONS. THAT WILL MEAN JOB CUTS AT
DISNEY, RE-THINK OF CONTENT IS KING AS THE PREDOMINANT THEME.
WE HAVE BEEN SEEING THIS FROM NETFLIX.
HOW MUCH IS THIS THE NEXT WAVE OF POTENTIAL CUTS? JON:
PAUL SWEENEY HAS BEEN BRILLIANT ON THIS. TOM:
BLOOMBERG SURVEILLANCE WITH A REAL UNDERSTANDING OF THE
STREAMING BATTLE. AND THE ANSWER IS WHERE ARE THE
PROPHETS? LISA: JON, TO YOUR POINT, IS THIS
JUST THE PAST TWO YEARS OF EXCESS, OR 10 YEARS? THEY YEARS OF EXCESS BUILT UP
POST-PANDEMIC, THE CONTENT THAT PEOPLE CONSUMED AT HOME, VERSUS
SOMETHING BIGGER, FREE MONEY AND HOW MUCH PEOPLE CAN PLAY
WITH IT. JON: THINK ABOUT HOW MUCH THEY HAVE
CHANGED INDUSTRIES WITH THAT CONTENT MODEL.
THROWING SERIOUS MONEY AT CONTENT.
AND THE WHOLE BUSINESS HAS TOTALLY RECALIBRATED AROUND IT.
IT IS NOT JUST TWO YEARS.
IT'S A LONG TIME WE BEEN SEEING
THIS HAPPEN. LISA: IF YOU HAVE ALL OF THESE
SECULAR TRENDS THAT ARE BEING RETHOUGHT, WHAT KIND OF CUTS DO
WE SEE ACCELERATE THAT WE ARE NOW SEEING IN THE TECH INDUSTRY?
TOM: WARNER BROS., DISCOVERY.
THEY ARE NOT DISNEY BUT THE SOLUTION IS SIMPLE.
THEY DO A META. JON: THEY DID NOT GET A CYCLICAL
TEST DURING THE PANDEMIC. THEY GOT MASSIVE FISCAL
TRANSFERS. FOR SOME BUSINESS MODELS IT WAS
AN ACCELERATOR. I AM THINKING OF THE
STAY-AT-HOME, WATCH WHATEVER YOU WANT.
THIS BUSINESS MODEL HAS NOT HAD A CYCLICAL TEST. WHEN WE GO
INTO AN ECONOMIC DOWNTURN, WE WILL SEE HOW WELL THEY DO. TOM:
TOTALLY AGREE ON THE FACT THAT THEY MISSED IT WITH THE
PANDEMIC. WE ARE IN WASHINGTON TO PICK UP
THE PIECES OF AN ELECTION. THERE ARE MANY TO PICK UP, AND
THEY FALL BACK INTO THE LITMUS PAPER OF ECONOMICS, FINANCE,
INVESTMENT, THE FOREIGN EXCHANGE MARKETS. ERIK NELSON JOINS US FROM WELLS
FARGO, THEIR CURRENCY STRATEGIST. YOUR NOTE WAS
WONDERFUL DRAWING OUT THE ECONOMICS INTO 2023.
WE GOT A DOSE OF THAT IN WASHINGTON POLITICALLY THIS
MORNING. WHAT IS THE KEY DETERMINANT FOR
DOLLAR STRENGTH OR WEAKNESS? WHAT IS THE MYSTERY INTO 2023?
ERIK: THE POLITICS CERTAINLY MATTER
TO SOME EXTENT SOME RAMIFICATIONS FOR MARKETS, BOND
MARKET, FX MARKET, BUT AS WE THINK ABOUT THE OUTLOOK FOR
2023, IT IS LESS ABOUT POLITICS AND MORE ABOUT CENTRAL BANKS.
CENTRAL BANKS ARE STILL IN THE DRIVER SEAT HERE.
WE ARE FOCUSED ON THE FED, EVERYONE WAITING FOR THAT THAT
PIVOT.
THINKING ABOUT THE DOLLAR OUTLOOK NEXT YEAR, MARKETS HAVE
NOT ADJUSTED TO THIS NEW FED. THEY ARE STILL PICKING ABOUT
THE 2018 CONTEXT, WHEN WILL THEY PIVOT?
THE FED IS TELLING YOU TIME AND AGAIN WE DON'T WANT FINANCIAL
CONDITIONS TO EASE. THERE ARE MANY AXIOMS OUT THERE.
YOU NEVER WANT TO FIGHT THE FED. THEY WANT TIGHTER CONDITIONS,
STRONGER DOLLAR, LOWER ASSET VALUES, AND THAT WILL CONTINUE
TO BE THE TREND HEADING INTO NEXT YEAR. TOM:
I DON'T WANT YOU TO BE AND EQUITIES STRATEGIST, BUT WHY
NOT? WILL THE FED PIVOT TOMORROW AND
SHOULD I GET OUT OF CASH? ERIK: YOU AND JOHN AND LISA WERE
HAVING A GREAT DISCUSSION ABOUT THE RISK-FREE RATE, THE REAL
RISK-FREE RATE. WE ARE LOOKING AT MAYBE 2%
DEPENDING ON WHERE YOU LOOK AT THE CURVE.
THAT IS A VERY ENTICING OPPORTUNITY RELATIVE TO WHERE
WE'VE BEEN THE PAST FEW YEARS. CERTAINLY SEEING THAT REFLECTED
AND RELATIVE PERFORMANCE AND ABSOLUTE PERFORMANCE OF ASSETS.
I WOULD SAY VERY CONCERNED ABOUT YEAR-END, PARTICULARLY
FROM A FUNDING PERSPECTIVE, THINKING ABOUT THE MOVES WE
HAVE SEEN IN THE MARKET THIS YEAR.
THAT COULD BE WHAT DRIVES IN THE SHORT-TERM A REVERSAL OF
SOME OF THIS DOLLAR WEAKNESS WE HAVE SEEN.
LISA:
WHAT ARE YOU SEEING IN PARTICULAR, THAT A SHORTAGE OF
DOLLARS IN DEVELOPING MARKETS WILL CAUSE A SURGEON THE DOLLAR?
ARE YOU TALKING IN GENERAL AROUND THE WORLD THAT YOU ARE
SEEING MISMATCHES WITH QT STARTING TO ACCELERATE? ERIK:
WHAT IS SO DIFFERENT ABOUT THIS CYCLE RELATIVE TO 2018, 2019,
U.S. CENTRAL BANKS ACROSS THE GLOBE
BY TIGHTENING POLICY THROUGH SHORT-TERM RATES AND BALANCE
REDUCTION. LIQUIDITY IS BEING SUCKED UP BY
TWO KEY FORMS HERE. THE FED STILL HAS QT ON
AUTOPILOT. WHILE WE HAVE SEEN SOME CENTRAL
BANKS PIVOT ON SHORT-TERM RATES, THE ECB, BANK OF
ENGLAND, OR CONTINUING TO PRESS AHEAD — IN THE CASE OF BANK OF
ENGLAND, OUTRIGHT ASSET SALES. THERE IS NOT ENOUGH ATTENTION
ON THE FLOWS HERE. TOM, I KNOW THE WORD FLOWS IS
SOMETHING THAT YOU LIKE TO TALK ABOUT EVENT.
THE REDUCTION IN LIQUIDITY IS SO SUBSTANTIAL, WE ARE IN THE
EARLY INNINGS OF SEEING THE IMPLICATIONS.
THAT IS A REALLY IMPORTANT FACTOR FOR DOLLAR STRENGTH
HEADING INTO THE NEW YEAR.
LISA: JUST TO GIVE A SENSE OF THE
SIGNIFICANCE OF HOW MUCH YOU SEE STRENGTHENING, PEOPLE HAVE
BEEN TALKING ABOUT THE POTENTIAL FOR A FINANCIAL
MARKETS ACCIDENT. SOME PEOPLE POINTING TO THE
DOLLAR AS A POTENTIAL SOURCE OF THAT. DO YOU SEE THIS BEING SO
EXTREME SO AS TO DISRUPT FUNCTIONING IN A MORE
SIGNIFICANT WAY? ERIK: CERTAINLY DEPENDS ON THE EXTENT
OF INFLATION OVER THE NEXT TWO OR THREE MONTHS, ARE CRUCIAL.
IF THE FED SEES ANOTHER .6 ENCORE CPI TOMORROW, THEY WILL
CONTINUE TO PUSH TERMINAL RATE MARKET PRICING RATE HIGHER.
QT WILL CONTINUE AT A STEADY PACE.
WHAT CONCERNS ME IS, YOU THINK ABOUT THE DOLLAR STRENGTH WE
HAVE HAD YEAR-TO-DATE, IT HAS BEEN MOSTLY MACRO DRIVEN.
CENTRAL BANK DIVERGENCE, GROWTH DIVERGENCE.
DOLLAR STRENGTH WE HAVE SEEN HAS NOT BEEN SAFE HAVEN DRIVEN
THE WAY IT WAS IN 2020, 2008.
IF WE WERE TO SEE SOMETHING OF
THAT NATURE THAT WE SEE STRESS IN THE DOLLAR FOR A LENGTHY
PERIOD, THAT CAN BA.5 PERCENT, 10% MOVE HIGHER IN THE DOLLAR,
THAT I DON'T THINK ENOUGH ATTENTION IS BEING PLACED ON
RIGHT NOW. JON: ALWAYS GREAT TO HEAR FROM YOU,
ERIK NELSON. IF YOU ARE INTERESTED IN HOW
THE FED WILL RESPOND TO THE CPI PRINT TOMORROW, TAKE A LOOK AT
FED SPEAK. THEY WILL ALL SPEAK TOMORROW.
YOU WILL FIND OUT PRETTY QUICKLY WHAT THEY THINK ABOUT
THAT CPI PRINT. TOM: WHAT DO THEY SAY?
THE PRESS CONFERENCE SHOCK TO ME, SHOCKED A LOT OF OTHER
PEOPLE. THESE POOR SOULS HAVE TO FOLLOW
ON? LISA: THE MARKET IS DOING EXACTLY
WHAT THEY WANTED TO DO, TAKE THE MESSAGE IN STRIDE AND BE
CALM ABOUT IT. ALTHOUGH THEY WOULD LIKE TO SEE
MORE TIGHTENING AND MORE OF A SELLOFF, NOT THE RALLY WE HAVE
SEEN THE LAST COUPLE DAYS.
WHY WOULD THEY COME UP WITH
ANYTHING OTHER THAN A HAWKISH MESSAGE, ANYTHING OTHER THAN
REAFFIRMING THIS BELIEF THAT RATES COULD GO HIGHER THAN
PEOPLE EXPECT? TOM: BLOOMBERG FINANCIAL CONDITIONS
INDEX HAS MOVED MORE ACCOMMODATIVE. JON:
THE FED SPEAK ALWAYS COMES DOWN TO EMPHASIS.
ON THE ONE HAND, THIS, ON THE OTHER HAND, THIS.
THOUGH THE EMPHASIS ON THE FED SPEAK BE ON THE KUEBLER TIP
TIGHTENING THEY HAVE ALREADY DELIVERED, OR WHAT THE FED
CHAIR TALKED ABOUT IN THE NEWS CONFERENCE WHICH IS ULTIMATELY
THE TERMINAL RATE NEEDS TO GO HIGHER. LISA:
OR WHEREVER THE MARKET IS AND TRYING TO JAWBONE IT INTO
ANOTHER PLACE. JON: FUTURES NEGATIVE.
FROM D.C., THIS IS BLOOMBERG. ♪ LISA: KEEPING YOU UP TO DATE
WITH NEWS FROM AROUND THE WORLD, WITH THE FIRST WORD, I'M
LISA MATEO.
THERE WAS NO RIGHT AWAY FOR
REPUBLICANS IN THE MIDTERM ELECTIONS.
A GOP HOPE TO CAPITALIZE ON PRESIDENT BIDEN'S LOW APPROVAL
RATINGS AND SWAMP THE DEMOCRATS IN CONGRESS.
REPUBLICANS APPEAR TO HAVE THE HOUSE BUT WITH A VERY NARROW
MAJORITY. AND THE SENATE IS STILL UP FOR
GRABS. DEMOCRATS SCORED A BIG WIN IN
PENNSYLVANIA WHERE JOHN FETTERMAN WAS ELECTED TO THE
U.S. SENATE OVER TV CELEBRITY MINUTE'S.
IN ONE OF THE MORE HIGHLY CONTESTED RACES, J.D.
VANCE TURNED BACK TIM RYAN TO KEEP OHIO SENATE SEAT
REPUBLICAN. THE GEORGIA SENATE RACE IS TOO
CLOSE TO CALL. RAPHAEL WARNOCK AND SHOW WALKER
MAYBE HEADED TOWARD A RUNOFF THAT COULD DECIDE THE FATE OF
THE SENATE. IN ISRAEL, BENJAMIN NETANYAHU
WAS CONFIRMED AS THE WINNER IN THE NATIONAL ELECTIONS.
THAT PUTS THE FORMER PRIME MINISTER ON TRACK TO FORM A
RIGHT-WING COALITION GOVERNMENT THAT COULD COMPLICATE FOREIGN
RELATIONS. ISRAEL'S PRESIDENT IS EXPECTED
TO ASK NETANYAHU TO FORM A GOVERNMENT IN THE NEXT FOUR
WEEKS. CRYPTOCURRENCIES EXTENDED DECLINES AS DOTS GROW OVER BY FINANCE'S — BINAX'S REPORTED
TAKEOVER. ETHER, SOLANA, AND DOGECOIN
ALSO SLOWED.
GLOBAL NEWS 24 HOURS A DAY,
ON-AIR, AND ON BLOOMBERG QUICKTAKE, POWERED BY MORE THAN
2700 JOURNALISTS AND ANALYSTS IN MORE THAN 120 COUNTRIES.
I'M LISA MATEO. THIS IS BLOOMBERG. ♪ >> I HAVE FOUGHT THE GOOD FIGHT.
I HAVE FINISHED THE RACE IN THIS FIRST TERM.
AND I HAVE KEPT THE FAITH. >> WE HAVE ACCOMPLISH MORE THAN
ANYONE THOUGHT FOUR YEARS AGO BUT WE HAVE SO MUCH MORE TO DO,
AND I HAVE ONLY BEGUN TO FIGHT. JON:
YOU HEARD THE CHANTS IN FLORIDA FOR RON DESANTIS, TWO MORE
YEARS, NOT FOUR. LISA: BASICALLY HE IS THE SHOE IN THE
PRESIDENTIAL ELECTION, FOR HIM TO BE THE MAIN CANDIDATE. TOM:
YOU THINK SO? LISA: THAT WAS THE LOCATION OF THAT
OR HIS SUPPORTERS TO SAY THAT, WHEN HE IS OSTENSIBLY TO SERVE
FOR FOUR YEARS. THAT IS THE ONLY CONSTRUCTIVE
THING THAT YOU CAN TAKE FROM IT.
JON:
FOR THE PEOPLE OF FLORIDA, HE IS A SHOO-IN.
FOR THE REMAINDER OF THE COUNTRY — TOM:
THERE IS A LOT OF UNCERTAINTY OUT THERE.
THERE WAS NO UNCERTAINTY ABOUT FLORIDA.
LET'S GET TO IT WITH SOMEONE WHO HAS GIVEN US PHENOMENAL
SUPPORT OVER THE YEARS. GREG VALLIERE OF NEW HAMPSHIRE
IS A STUDENT OF AMERICAN POLITICS, CHIEF U.S.
POLICY STRATEGIST AT AGF INVESTMENTS.
WHAT WAS THE BIGGEST SHOCK? GREG:
I THINK THERE ARE SEVERAL IN SEVERAL STATES.
THE BIG SHOT, AFTER EVERYONE SAID ABORTION WASN'T GOING TO
BE A BIG ISSUE, IT WAS A BIG ISSUE. TOM:
LET'S MOVE FORWARD THE BEST WE CAN. PART OF IT IS WITHIN THE LAME-DUCK STRUCTURE OF AMERICAN
POLITICS, BUSINESS STILL HAS TO GET DONE. GIVEN THE LACK OF REPUBLICAN
WAVE, DEMOCRAT STRENGTH, WENT TO THE NEXT THREE MONTHS LOOK
LIKE? GREG: GOOD QUESTION. I THINK THEY HAD TO TACKLE VERY
BIG BUDGET BILLS. CAN YOU HEAR ME? TOM:
WE HAVE SOME TECHNICAL DIFFICULTIES.
WE ARE GOING TO SEE IF WE CAN RECONNECT.
THIS GOES TO THE LAME-DUCK NATURE — IS THERE A LAME-DUCK
IN BRITISH POLITICS? JON:
CAN I JUST SAY, WHAT A CLASSY GUY GREG IS TO SAY "SHOOT"
WHEN HE THINKS HE IS NOT ON-AIR.
THAT IS NOT THE WORD THAT I
WOULD HAVE USED. TOM: IS THERE A LAME-DUCK IN BRITISH
POLITICS? WHEN YOU LOSE, YOU ARE OUT. JON:
REMOVAL VAN ARRIVES, THEY TAKE OUR STUFF, AND YOU ARE GONE.
TOM: AS GREG MENTIONED BEFORE, IT
WILL BE A STUNNING NOVEMBER, DECEMBER. JON:
WE HAVE ALL SEEN THE SAME CHARTS ABOUT DIVIDED
GOVERNMENT, PERFORMANCE IN YEAR THREE OF A PRESIDENCY. THE EQUITY MARKET RIPS. THIS MORNING, — CAN BE EASILY
EXPLAINED. IF SO, PLEASE LET ME KNOW ASAP.
LISA: MUCH CAN YOU LOOK AT SEASONALITY AT A TIME OF SUCH
STARK DIFFERENCES WHEN IT COMES TO THE BACKDROP?
THAT IS WHAT PEOPLE ARE ASKING. HARD TO KNOW HOW PEOPLE ARE
READING THE POLITICS. EVERY PERSON THAT HAS COME ON
THE SHOW SAYS IT IS NOT ABOUT POLITICS, IT'S ABOUT INFLATION,
THE FEDERAL RESERVE, WHAT IS HAPPENING INTERNATIONALLY WITH
CHINA REOPENING OR NOT.
THAT IS FRONT AND CENTER WITH
GRIDLOCK IN D.C.. TOM: THIS IS THE GREATLY BETWEEN THE
HAVES AND HAVE-NOTS IN AMERICA. THEY ARE FOCUSED ON INFLATION
MAYBE FOR DIFFERENT REASONS, BUT THIS REPORT THAT WE SEE
TOMORROW IS AN AMERICAN REPORT FOR ALL AMERICANS. JON: THE QUESTION WE ARE ASKING, IS
SO-CALLED MIDTERM SEASONALITY RELATIVE TO THIS MARKET IF WE
ARE STARING DOWN THE BARREL OF 5% FED FUNDS, RECESSION IN
AMERICA, WHO KNOWS WHAT WILL HAPPEN IN CHINA? THE OUTCOME THERE WILL DIVIDE
2023, NOT JUST THE FACT THAT WE HAPPEN TO BE IN YEAR THREE OF A
PRESIDENCY, WHAT IT MEANS FOR THIS EQUITY MARKET. LISA:
IF WE ARE NOT LOOKING AT THE SAME PARAMETERS, DO THESE
MODELS EVEN MATTER? I WILL POINT OUT, AND YOU WILL
GROAN, THE DEBT CEILING DEBATE, HOW DO WE DEAL WITH THAT WITH
THE GRIDLOCK? DO YOU GET MORE NOISE COMING
INTO THE PICTURE IN A NEGATIVE WAY? JON:
I THINK WE ARE ALL SICK OF DOING THIS.
LISA:
IT IS OBNOXIOUS TO TALK ABOUT BUT PEOPLE ARE ALREADY STARTING
TO TALK ABOUT IT. OPINION PIECES FROM ECONOMISTS
TALKING ABOUT HOW THIS WILL BE ANOTHER ISSUE. JON:
RECYCLING THE NOTES FROM THE LAST TIME. TOM:
I THINK THIS IS VERY DIFFERENT. THE ECONOMIC AND MARKET MIX I
THINK IS VERY ORIGINAL. THERE WAS ONE THING.
IN THE EXIT POLLS, THE DIVIDE BETWEEN DEMOCRATS AND
REPUBLICANS OVER A SIMPLE QUESTION.
DO YOU FEEL CONFIDENT YOU CAN GET A JOB NOW? REPUBLICANS, AS YOU MENTIONED,
THEY HAVE A STAGFLATION, STAGNATION RECESSION FIELD OUT
THERE THAT IS NOT BUILT BY DEMOCRATIC ELITES.
THERE IS A REAL DIVIDE ON THAT MATTER.
JON:
I WANT TO GET TO GREG VALLIERE, WHO HAS JUMPED ON THE PHONE.
WE ARE TALKING ABOUT THIS DEBT CEILING DEBATE.
TOM IS ASKING WHETHER IT IS DIFFERENT THIS TIME, IF WE HAVE
THIS CONVERSATION 12 MONTHS AGAIN, IS IT DIFFERENT? GREG:
IT IS DIFFERENT FOR ONE MAJOR REASON, UKRAINE.
BUT I DIDN'T WANT TO SPEND MORE ON UKRAINE, REPUBLICANS DON'T.
IF HE DOESN'T GET IT BEFORE JANUARY, IT WILL BE TOUGHER TO
GET LATER IN THE YEAR.
TOM: WHAT WILL THE PRESIDENT DO?
THERE HAS TO BE JUBILATION AT THE WHITE HOUSE BUT HE STILL
HAS A NEXT TWO YEARS DECISION TO MAKE. GREG:
I THINK AN AWFUL LOT OF DEMOCRATS WON LAST NIGHT
DESPITE OF THE HEIGHTENED, NOT BECAUSE OF HIM.
I CONTINUE TO THINK THAT, DURING THE HOLIDAYS, THERE WILL
BE TREMENDOUS SPECULATION ON BIDEN NOT RUNNING AGAIN.
I THINK THE ODDS STILL FAVOR THAT. TOM:
TELL US ABOUT THE REPUBLICAN SIDE.
THE DESANTIS SHOCK IN FLORIDA. DO YOU ANOINT HIM OR WILL THERE
BE A PATH, A DEBATE FOR THE GOP? GREG:
I DON'T THINK TRUMP UNDERSTANDS HOW UPSET REPUBLICANS ARE AT
HIM. USING THE STUPID NICKNAMES FOR
DESANTIS, BUT STEPPING ON THEIR MESSAGE, AND THE LAST 48 HOURS
OF THE CAMPAIGN, IT WAS ALL ABOUT TRUMP. A LOT OF REPUBLICANS RESENTED
IT. JON: THANK YOU AND SORRY ABOUT THE
TECHNICAL CONNECTION. THAT IS THE SECOND GUEST IN THE
LAST HOUR WHO HAVE BOTH SAID THEY DON'T THINK PRESIDENT
BIDEN MAKES A SECOND ROUND. TOM: I AM WATCHING THE PUBLICATIONS
COME OUT HERE. IT IS EARLY FOR WASHINGTON. WE ARE SEEING A STREAM
LEGITIMATE EXPERTS TRYING TO FRAME OUT HOW WE GET TO THE END
OF THE YEAR.
PART OF THAT IS FRONT AND
CENTER THIS PRESIDENTIAL UNCERTAINTY WHICH WE KNEW WOULD
HAPPEN. JON: SHE BASICALLY PUTS IT DOWN TO
WHAT HAPPENS ON NOVEMBER 15, WHETHER FORMER PRESIDENT TRUMP
SAYS HE IS READY TO GO. LISA: PERHAPS PEOPLE SAY THAT AND THE
REST OF THE PARTY WILL SAY, REALLY? JON:
THAT IS THE CONVERSATION THIS MORNING.
JIM PAULSEN FROM THE LEUTHOLD GROUP WILL JOIN US SHORTLY. >> EVERYONE IS TIRED OF HEARING
THIS BUT IT'S ALL ABOUT INFLATION. >> GASOLINE PRICES HAVE BEEN
OUTSIZED IMPACT IN TERMS OF HOW PEOPLE VOTE. >> INFLATION WILL MOVE DOWN BUT
NOT ENOUGH TO GET US BACK TO 2%. >> WE EXPECT THE FED TO GET TO
AT LEAST 4.75, IF NOT FIVE, AND THEN TO HOLD. >> WE ARE LACKING STRONG
CONVICTION, AND THAT AS TO THE VOLATILITY OF THE MARKET. >> THIS IS BLOOMBERG
SURVEILLANCE. TOM: GOOD MORNING, EVERYONE.
BLOOMBERG SURVEILLANCE. JONATHAN FERRO, TOM KEENE, LISA
ABRAMOWICZ. LET'S GET RIGHT TO IT.
IT IS NOT AMERICA DECIDES, IT IS AMERICA UNDECIDED.
JON:
IT IS A TIGHT RACE IN THE HOUSE. WE ALL EXPECTED TO WAKE UP AND
SAY THE HOUSE WOULD BE REPUBLICANS, THE SENATE IS
TIGHT. BOTH CHAMBERS ARE TIGHT AND IT
IS GOING DOWN TO THE WIRE. TOM: IF THE PRESIDENT WAS COMING OUT
OF 10 DOWNING STREET, HE WOULD BE CHEERING THIS MORNING.
THIS HAS TO BE A GOOD EVENING FOR THE PRESIDENT OF THE UNITED
STATES.
JON: RELATIVE TO WHAT WE WERE
EXPECTING, ABSOLUTELY. A FANTASTIC NIGHT FOR GOVERNOR
DESANTIS IN FLORIDA. THE FORMER PRESIDENT WENT AFTER
ONE GUY IN THE LAST COUPLE OF DAYS, AND IT WAS THAT GUY.
HE ABSOLUTELY CRUSHED IT. TOM:
WHAT WE ARE SEEING EARLY THIS MORNING, HOW DOES PRESIDENT
TRUMP READJUST AND RECALIBRATE? WE DO ALL OF THIS WITH A SENATE
UNDECIDED, BUT A SHOCK, THE HOUSE IS UNDECIDED. LISA:
IT IS HARD TO GET A REAL NARRATIVE GOING HERE THAT GIVES
YOU A SENSE OF EXACTLY HOW THINGS WILL SKEW IN 2024.
I WANT TO GO TO SOMETHING JON WAS TALKING ABOUT IN THE LAST
COUPLE OF WEEKS, THE DEMOCRATIC CANDIDATES WHO HAD NOT WON IN
THE PAST, RUNNING AGAIN, BETO O'ROURKE, STACEY ABRAMS, BOTH
LOST AGAIN.
THIS SMALL RAISE THE QUESTION
OF HOW YOU CHOOSE THE CANDIDATES THAT YOU AND THE
RUNNING, ON THE DEMOCRATIC AND REPUBLICAN SIDE? TOM:
TOMORROW'S INFLATION REPORT MATTERS.
FROM ALL THE INTERVIEWS THAT WE HAVE HAD THIS MORNING, THE
POLITICAL INTERVIEWS GOES BACK TO HOW YOUR OIL, FURTHER
INFLATION, A GALLON OF GAS WHERE IT IS, AND WHAT IT MEANS
FOR THE FABRIC OF THE COUNTRY. JON:
LET'S GO BACK TO SOMETHING YOU SAID ABOUT THE PRESIDENT HAVING
A BETTER NIGHT. THE FACT THAT YOU HAVE A
INFLATION AT A 40 YEAR HIGH AND APPROVAL RATINGS THAT ARE LOW,
AND STILL TRYING TO WORK OUT ALL OF THIS, RELATIVE TO ALL OF
THAT THIS IS A HUGE WIN. TOM: 8:03 WASHINGTON TIME.
PEOPLE WAKING UP.
WHAT ARE WE LOOKING FOR TODAY?
LISA: HONESTLY, THE TEA LEAVES FOR
TOMORROW. FROM A MARKET PERSPECTIVE, THIS
IS NOT CONCLUSIVE IN ANY WAY. TODAY, WE WILL SEE THE VOTES
TRICKLE IN, NOT NECESSARILY GOING TO SEE A RESULT IN
GEORGIA, BUT THE REST OF THE ELECTION PEOPLE WILL BE
WATCHING. TOM: LET'S GO TO THE DATA CHECK.
THIS IS THE TWO YEAR YIELD MIGRATION TO 5%.
5% IS A POLITICAL STATISTIC AS WELL AS A MARKET STATISTIC. JON:
LET'S START WITH EQUITIES. DOWN .1% ON THE S&P.
ALMOST UNCHANGED. THE NASDAQ JUST ABOUT POSITIVE.
10'S, 4.1321. YOU WANT TO TALK ABOUT THE
POLITICS, WE NEED TO TALK ABOUT ECONOMICS.
WE HAVE SEEN THE HIKING CYCLE. 400 BASIS POINTS IN EIGHT
MONTHS OR SO FROM THIS FEDERAL RESERVE.
NOW WE NEED TO WAIT FOR THE ECONOMIC CONSEQUENCES OF THAT,
AND JUST STARTING TO SEE THE SIGNS OF IT, LAYOFFS IN BIG
TECH. TOM: MILL LEARNED THAT FROM FED
SPEAK TODAY? JON: I DON'T THINK SO.
WE HAVE A LOT TOMORROW, THEN THE CPI, AND THEN THE BIG
DECEMBER MEETING. HAS ANYONE DARED PRESS ENTER ON
THEIR OUTLOOK FOR THE YEAR? USUALLY FOR THIS TIME OF YEAR I
AM WORKING OUT THE 2023 OUTLOOK.
NOBODY WANTS TO PRESS ENTER ON
THAT RIGHT NOW. LISA: UNLESS IT IS A BIG CLOUD WITH
LIGHTNING GOING THROUGH IT. IS IT JUST A BIG QUESTION MARK?
JON: I THINK THEY ARE WRITTEN. SOMEONE WILL HAVE TO DO A LOT
OF EDITING BETWEEN NOW AND THE DECEMBER MEETING. IF IT WAS ME, I WOULD NOT BE
PRESSING ENTER UNTIL AFTER THE DECEMBER MEETING. TOM: LET'S GET TO IT WITH JIM
PAULSEN, CHIEF INVESTMENT STRATEGIST AT THE LEUTHOLD
GROUP.
THE POLITICS ALWAYS EXPECTED IN
TRADITIONAL, NOT SHATTERED, BUT SO DIFFERENT.
FROM THE SCANDINAVIAN NORTHWEST OF ANOTHER TIME AND PLACE, IT
IS A WHOLE NEW WORLD AFTER ALL. WHAT DOES THE POLITICAL WORLD
LOOK LIKE FOR YOU THIS MORNING? JIM: I GUESS I WOULD SAY, AFTER
GOING THROUGH ALL OF THIS, ALL OF THE EXPECTATIONS, WONDERING
HOW IT WILL COME OUT, WE MAY END UP ESSENTIALLY WHERE WE
WERE BEFORE THE ELECTIONS. IF WE EVEN HAVE A MILD GRIDLOCK
AS A RESULT OF THE REPUBLICANS GAINING THE HOUSE, IT IS NOT
GOING TO BE A BIG MAJORITY.
IT SEEMS TO ME THAT WE WILL BE
BACK TO THE SAME PLACE WE WERE THE LAST TWO YEARS.
I DON'T KNOW IF A LOT HAS CHANGED.
CERTAINLY A LOT OF POLITICAL RAMIFICATIONS, HOW THE
REPUBLICANS COULD HAVE DONE BETTER IN AN ENVIRONMENT OF
ANXIETIES, A PRESIDENT WITH A VERY LOW APPROVAL RATING, SAYS
SOMETHING ABOUT THE PROBLEM ON THAT SIDE OF THE PARTY. AS FAR AS THE ECONOMIC, MARKET
RAMIFICATIONS, I DON'T KNOW IF IT CHANGES MUCH.
AS LONG AS THERE IS GRIDLOCK, THE MARKET WILL BE OK WITH IT.
JON: LISA ASKED THE QUESTION MOMENTS
AGO, HOW RELEVANT IS MIDTERM SEASONALITY, GIVEN WE ARE
THINKING 2023 MAY BE A RECESSION YEAR? JIM:
HISTORICALLY, YOU LOOK AT THE MIDTERMS, THE MARKETS DO BETTER
AFTER THAT. I JUST DON'T THINK THIS TIME IT
WILL CARRY MUCH WEIGHT ONE WAY OR THE OTHER.
I DON'T KNOW.
I THINK THERE ARE TOO MANY OTHER IMPORTANT ISSUES THAT
WILL WAG THE DOG HERE, IF YOU WILL, AS WE LOOK INTO 2023.
I HEARD YOUR COMMENTS ABOUT SENDING THE 2023 OUTLOOK.
I AGREE, IT IS SO DIFFICULT WITH SO MANY BALLS UP IN THE
AIR OVER ALL. I THINK PEOPLE WILL FOCUS IN ON
OTHER ISSUES OTHER THAN THE ELECTION AS THEIR PRIMARY
DRIVERS FOR THE OUTLOOK FOR NEXT YEAR. LISA:
YOU HAVE BEEN OPTIMISTIC. YOU SAY THERE HAS BEEN A LOT OF
BAD NEWS ALREADY PRESSED INTO THIS MARKET.
A LOT OF PEOPLE WOULD AGREE WITH YOU.
OTHERS WOULD PUSH BACK AND SAY 5% FED FUNDS RATE, I WE REALLY
ACCOUNTING FOR THE POTENTIAL DAMAGE TO THE ECONOMY FROM THAT?
HOW DO YOU COUNTER THAT ARGUMENT? JIM:
LISA, I THINK IT'S INTERESTING TO REFLECT ON THE FACT THAT THE
STOCK MARKET, THE S&P 500 TODAY IS ABOVE ITS JUNE THE LOWS,
FLAT FOR THE PAST FIVE MONTHS.
IT FELL FOR THE FIRST FIVE AND
A HALF MONTHS AND HAS BEEN FLAT SINCE.
WHEN YOU THINK ABOUT WHAT WE HAVE DEALT WITH OVER THAT
PERIOD OF TIME — AT THAT TIME WE HAD A 1% FUNDS RATE, NOW IT
IS AT 4. IN JUNE, I DON'T THINK A LOT OF
PEOPLE WOULD HAVE THOUGHT THAT THEY WOULD GET TO 4% THIS YEAR,
BUT THEY DID. THE STOCK MARKET IS STILL IN
THE SAME PLACE. THE 10-YEAR YIELD WENT FROM
3.75 TO 4.2. OVER THAT TIME WE HAD A LOT OF
NASTY INFLATION REPORTS THAT SCARED US TO DEATH.
WE HAD A CONSTANT SCARE FROM THE FED CABAL ON A REGULAR
BASIS. THEN THE CORPORATE COMMUNITY
CAME FORWARD, REINFORCE THE IDEA THAT WE WOULD HEAD FOR AN
IMMINENT RECESSION, BUT HERE WE ARE.
TECH COMPANIES REPORTED
DISAPPOINTING EARNINGS. MY POINT ABOUT ALL OF THIS IS,
I THINK THE MARKET HAS DISCOUNTED A LOT.
WHAT WILL COME THAT IS WORSE THAN WHAT THEY HAVE ALREADY
GONE THROUGH, THE MARKET HAS SHOWN THEY ARE DISCOUNTING MUCH
OF WHAT THEY WERE EXPECTING. AS AN INVESTOR, THERE ARE SOME
FAVORABLE THINGS THAT CAN HAPPEN.
WE HAVE A MARKET THAT IS 25% OFF OF THEIR HIGHS.
THAT IS DISCOUNTING A LOT OF BAD STUFF THAT IS COMING.
A MARKET BELOW ITS AVERAGE VALUATION SINCE 1990.
TERRIBLE SENTIMENT ON WALL STREET AND MAIN STREET, WHICH
IS TYPICALLY A GOOD THING FOR THE CONTRARIAN.
SOME FAVORABLE THINGS. HEADING INTO RECESSION,
TYPICALLY, WE HAVE HIGH CONFIDENCE, AND THEN WE
DESTROYED THAT IN THE RECESSION WHICH MAKES IT DEEP AND
ELONGATES IT.
WE DON'T HAVE IT. WE ARE REVIVING CONFIDENCE
BECAUSE INFLATION IS COMING DOWN AS WE HEAD INTO A SLOWER
PERIOD. FOLLOWING CONFIDENCE HAVE BEEN
BAD FOR STOCKS. RISING CONFIDENCE IS GOOD.
I THINK CONFIDENCE WILL BE RISING IN THE NEXT YEAR. ONE OF THE LOWEST YEAR ON YEAR
LIQUIDITY GROWTH RATES IN MODERN HISTORY.
THAT WILL START TO RISE, MAINLY BECAUSE IT CANNOT GO LOWER, BUT
REAL GROWTH WILL PICK UP. AS THE ECONOMY SLOWS, IT WILL
THROW OFF EXCESS LIQUIDITY. WE HAVE BEEN DEALING WITH
DECLINING LIQUIDITY FOR MORE THAN A YEAR, NOW HEADING FOR
BETTER LIQUIDITY, WHICH IS GOOD FOR FINANCIAL MARKETS.
INFLATION PEAKS TYPICALLY HAVE BEEN GOOD FOR RETURNS IN THE
STOCK MARKET IN THE COMING YEAR. THE LAST THING I WOULD THROW
OUT, WHAT IF WE DON'T RECESS? WHEN IF WE MANAGED TO STAY WITH
A POSITIVE GROWTH RATE NEXT YEAR?
LET'S SAY WE SLOW TO 1%, BUT WE DO NOT RECESS.
THEN EARNINGS DO NOT COLLAPSE.
THEN THIS WHOLE THING TURNS
INTO A MIDCYCLE CORRECTION AND SOUGHT LANDING.
I THINK THERE ARE SOME REASONS TO BE SOMEWHAT OPTIMISTIC. JON:
THAT SOUNDED BULLISH, NEVER MIND OPTIMISTIC.
WHO INVITED JIM ON THE SHOW? THANK YOU. WONDERFUL.
JIM PAULSEN OF THE LEUTHOLD GROUP.
THE OUTLOOK FOR 2023, I WOULD LOVE TO BE A FLY ON THE WALL OF
THOSE BANKS RIGHT NOW. FROM WASHINGTON, THIS IS
BLOOMBERG. ♪ LISA: KEEPING YOU UP TO DATE
WITH NEWS FROM AROUND THE WORLD, WITH THE FIRST WORD, I'M
LISA MATEO. THE REPUBLICAN WAVE IN MIDTERM
ELECTIONS THAT WERE SUPPOSED TO UNDO THE PRIDE AND DID NOT
ARRIVE. IT APPEARS THE GOP IS LIKELY TO
WIN THE HOUSE OF REPRESENTATIVES BUT THE
MAJORITY WILL BE SMALLER THAN EXPECTED, AND DEMOCRATS COULD
STILL RETAIN THE SENATE.
DEMOCRATS SCORED A BIG WIN IN
PENNSYLVANIA, WHERE JOHN FETTERMAN WAS ELECTED TO THE
SENATE OVER CELEBRITY TV HOST MINUTE AWES. J.D.
VANCE TURNED BACK TIM RYAN TO KEEP THAT SENATE SEAT IN
REPUBLICAN HANDS. THE GEORGIA SENATE RACES TOO
CLOSE TO CALL. RAPHAEL WARNOCK AND HERSCHEL
WALKER MAY BE HEADED FOR A RUNOFF.
RUSSIAN DIPLOMAT'S ARE TRYING TO DIAL BACK FEARS THAT THE
KREMLIN MAY USE NUCLEAR WEAPONS AGAINST UKRAINE. IN A NOTE CIRCULATING AMONG
DIPLOMATS, THEY SAY NUCLEAR WEAPONS WOULD BE USED ONLY IF
THE EXISTENCE OF THE COUNTRY WAS AT STAKE.
MEANWHILE, THE U.S. AND RUSSIA ARE PREPARED TO
RESUME NUCLEAR ARMS NEGOTIATIONS IN THE COMING
WEEKS.
MASSIVE JOB CUTS ARE SET TO
COME AT META PLATFORMS. MARK ZUCKERBERG SAYS THE COMPANY
WILL CUT MORE THAN 11,000 JOBS, A 30% REDUCTION IN STAFF.
IT IS THE FIRST MAJOR ROUND OF LAYOFFS AND META-'S HISTORY. MORTGAGE RATES IN THE U.S.
RESUMED AN UPWARD TREND LAST WEEK TOWARD A TWO DECADE HIGH.
ACCORDING TO THE MORTGAGE BANKERS ASSOCIATION, THE RATE
ON A 30 YEAR HOME LOAN CLIMBED TO JUST OVER 7.1%, THE HIGHEST
SINCE 2001. AN INDEX EVERY ACTIVITY FELL TO
A 22-YEAR LOW. GLOBAL NEWS 24 HOURS A DAY,
ON-AIR, AND ON BLOOMBERG QUICKTAKE. I'M LISA MATEO.
THIS IS BLOOMBERG. >> I THINK IF DONALD TRUMP DOES
NOT RUN COME BIDEN WILL ALSO NOT RUN.
WE COULD BE FACING A SITUATION IN AMERICA THAT IS
UNPRECEDENTED WHERE WE HAVE TWO HUMAN BEINGS THAT COULD RUN
AGAIN AND CHOOSES NOT TO. I THINK BIDEN'S DECISION IS
BASED ON TRUMP'S DECISION. JON: AND WE ARE EXPECTING TRUMP'S
DECISION ON NOVEMBER 15, AT LEAST THAT IS BUT WE WERE LED
TO BELIEVE.
LIVE FROM WASHINGTON, HERE IS
SOME OF THE PRICE ACTION FOR YOU GOING INTO THE OPENING BELL.
ONE HOUR AND 12 MINUTES AWAY. THE INFLATION REPORT, TOMORROW
MORNING. EQUITY FUTURES, NEGATIVE A
THIRD OF 1%. 4.1426 THE 10-YEAR. TOM:
I WOULD SUGGEST AND MAYBE ONE HOUR WE WILL START TO GET SOME
RESULTS ON THIS HISTORIC ELECTION.
TO FRAME SET OUT FOR US THIS MORNING, ANNMARIE HORDERN.
WE ARE GOING DOWN TO FLORIDA TO MEET WITH THE GOVERNOR.
THE BOOM OF MIAMI, ALL THE NORTHERNERS MOVING DOWN.
WE ARE STAYING AT THE CAROLINE WELLNESS MIAMI RESORT.
HOW IS THE LEVEL OF WELLNESS OF GOVERNOR DESANTIS THIS MORNING? >> HE IS THE WINNER OF THIS
ENTIRE ELECTION BECAUSE OF THE MARGIN. IT WAS NEARLY 20 POINTS.
HE CARRIED MIAMI-DADE. THIS IS A COUNTY THAT IS A
DEMOCRATIC STRONGHOLD.
IT WAS VERY OBVIOUS HE HAD A
GOOD NIGHT. THE CHANTS ARE TWO MORE YEARS.
HIS CONSTITUENTS WANT HIM TO RUN FOR PRESIDENT AND ALREADY
THERE IS A DUEL BETWEEN HIM AND THE FORMER PRESIDENT. TOM:
HOW DOES HE SEPARATE HIMSELF? ANNMARIE:
FOUR YEARS AGO, THE FORMER PRESIDENT REALLY ELEVATED HIM,
HELPED HIS REELECTION BID, BUT IN THE PAST TWO YEARS YOU SOME
MORE OF THIS FUEEUD. NOW IT IS BLOWING UP.
THE FORMER PRESIDENT CALLING HIM RON DESACTIMONIOUS. HE IS OFFERING REPUBLICANS THAT
MAY BE THE FORMER PRESIDENT WOULD OFFER BUT IN A MORE
STATESMAN WEIGHT. LOOK AT HOW HE HANDLED THE
HURRICANE RECENTLY. LISA: WHICH RAISES THE QUESTION, WHY
DID RON DESANTIS OVERWHELM WHILE THE REST OF THE
REPUBLICANS UNDERWHELM? ANNMARIE: IT'S A GOOD QUESTION.
IN FLORIDA, IT HAS TO DO WITH THE BIG ISSUE, THE PANDEMIC.
HE WAS REALLY STEADFAST ABOUT KEEPING BUSINESSES AND SCHOOLS
OPEN.
THAT RESONATED. ALSO THE FACT THAT HE HAS
BECOME A ROCK STAR FOR THE REPUBLICAN PARTY.
FLORIDIANS KNOW THAT. HE IS NOT JUST FOR FLORIDA, HE
IS OUT CAMPAIGNING TRYING TO HELP OTHER REPUBLICANS. LISA:
IS IT A CANDIDATE ISSUE, THE QUALITY OF CANDIDATES?
OR DO THEY HAVE TO ATTACK CERTAIN POLICIES AND NOT GO FOR
AS MUCH THE OTHER RHETORIC? ANNMARIE: MY THINK IT IS MIXED.
ONE, HE IS A KNOWN CANDIDATE THAT PEOPLE LIKE IN FLORIDA,
POLICIES THAT REPUBLICANS IN FLORIDA LIKE, AS WELL AS SOME
MODERATES. SO HE IS NOT A REPUBLICAN IN
THE WAY THAT YOU HAVE THE MICHIGAN CANDIDATE, THE WAY THE
FORMER PRESIDENT WAS BACKING.
THIS IS NOT ON THE FRINGES SO
MUCH. JON:
FOUR STATES, WISCONSIN, NEVADA, GEORGIA, ARIZONA.
ARIZONA HAS A DEMOCRATIC INCUMBENT.
WALK US THROUGH WHAT IS ON THE LINE HERE ON THE SENATE RACE.
ANNMARIE: THOSE ARE THE FOUR KEY SENATE
RACES. GEORGIA WILL LIKELY BE A RUNOFF, SO PUT THAT OFF TO
DECEMBER. ARIZONA AND THE BOTTOM, WE HAVE
TO WAIT FOR THE VOTES TO COME IN.
A LOT OF MAIL-IN BALLOTS, AND THIS COULD TAKE TIME.
WISCONSIN RIGHT NOW IS LEANING
TOWARD JOHNSON TO BE REPUBLICAN. WHAT YOU WANT TO FOCUS ON THIS
MORNING, IF GEORGIA IS IN DECEMBER, THIS MORNING IT COMES
DOWN TO ARIZONA AND NEVADA. TOM:
IT SEEMS LIKE WE ARE GETTING THERE QUICKER. ANNMARIE: 2045? I DON'T KNOW WHERE I WILL BE
THEN. TOM: THE DEMOGRAPHICS ARE SHIFTING.
TO ME, IT'S ALL HAPPENING FASTER THAN EXPECTED. ANNMARIE:
I'M INTERESTED TO SEE THE DEMOGRAPHICS.
ONE ANALYST SAID THAT THERE WOULD BE MORE GEN Z VOTERS
COMING OUT FOR THE DEMOCRATS, MORE THAN MILLENNIALS.
WHAT DOES THAT MEAN FOR THE CANDIDATE THAT YOU NEED TO PUT
UP IN 2024? IN YOUR CASE, TIME, 2045.
ALSO A FIRST GEN Z LAWMAKER ELECTED IN THIS RACE GOING TO
CONGRESS. JON: REPUBLICANS WILL SAY BY 2045,
THEY'LL BE PAYING TAXES AND CHANGE THEIR MIND. TOM: WHEN WE GO DOWN TO SEE GOVERNOR
DESANTIS, WE CAN STAY AT THAT WELLNESS RESORT. ANNMARIE:
I LIKE THE ONE HOTEL MIAMI. MORE OF A PARTY. TOM: THERE IS MORE OF A CHANCE THAT
YOU ARE AT THE WELLNESS RETREAT THAT THE PARTY HOTEL.
LISA: FOUNTAIN BLUE? ANNMARIE: HE IS A PINA COLADA, BEACH. CLIMBING IS ACTUALLY ALL ABOUT
THE LEGS. TOM: WHAT IS INTERESTING, WITH THE
TIME WE HAVE LEFT, FLORIDA IS A BOOM ECONOMY.
THAT IS INTERESTING THAT THIS GUY WON. LISA:
HOW ARE YOU TALKING ABOUT 2045 WITH EVERYTHING GOING ON? TOM: AMERICA SHIFTS OUT SUMMER IN
THE VICINITY OF 2045. I THINK WE'RE ARE GETTING THERE
FASTER THAN WE THOUGHT. JON: THANK YOU, ANNMARIE.
I THINK SHE IS GOING TO COME BACK.
DISCUSS THE MIDTERMS OF THIS YEAR.
EQUITY FUTURES ON THE S&P DOWN HAVE A PRESENT.
THIS TIME TOMORROW TALKING ABOUT ONE THING, CBI IN THE U.S.
THAT REPORT COMES AT 8:30 EASTERN TIME TOMORROW MORNING.
THAT SHOULD DICTATE THE SENTIMENT UNTIL THE NEXT CBI
PRINT WHICH IS RIGHT BEFORE THE PAYROLLS REPORT.
ONE WEEK AFTER THAT AND THEN BEFORE THE FED MEETING.
A LOT PACKED INTO DECEMBER.
PAYROLLS, CBI, AND THEN THE FED.
TOM: ALSO THE NEWS FROM CHINA DOVETAILED INTO IT. JON:
IF I WAS WRITING THE 2023 OUTLOOK, THE FRONT WOULD READ,
IF CHINA STAYS CLOSE, AND THE BACK WOULD READ IF CHINA STAYS
— REOPENS. LISA: AND YOU COULD DRIVE A TRUCK
THROUGH THE ESTIMATES. JON: JON: IN MARCH, YOU FIND IT WHEN YOU
WERE WRONG ABOUT PRETTY QUICKLY IN THE FIRST QUARTER. JON: 60 MINUTES AWAY FROM THE
OPENING BELL. THE S&P 500 DOWN A 1%.
SESSION THOSE ON THE S&P. JUST OFF ON THE NASDAQ AS WELL.
EURO-DOLLAR HOLDING ONTO PARITY. DOWN HALF OF 1%.
BODY ELSE HIGHER. HIGHER ON THE 10-YEAR, 4.17.
YIELDS UPCOMING DOLLAR STRONGER, EQUITIES WEAKER GOING
INTO THE OPENING BELL. TOM: GOING INTO THE INFLATION REPORT
TOMORROW. WE HAVE TO UNDERSCORE, THAT
REPORT TOMORROW IS ANTICIPATED.
JON:
THE EQUITY MARKET BULLS WANT TO SEE A DECELERATION IN MONTH OR
MONTH INFLATION. GIVE ME SOMETHING.
THEN GIVE ME A LITTLE BIT MORE AGAIN IN DECEMBER AHEAD OF THE
PAYROLLS, AHEAD OF THE FED MEETING, AND THEN TEE UP THE
FEDERAL RESERVE TO HAVE A DIFFICULT AND MAYBE. TOM: WE WILL GO LIVE TOMORROW AT
8:30 ON THAT. LARA RHAME, CHIEF ECONOMIST AT
FSJV. DO YOU PRESUME THAT
DIS INFLATION IS RAPID AND SUDDENLY, OR WILL THERE BE A
DURATION? LARA: I DEFINITELY THINK INFLATION MAY HAVE PEAKED, BUT THE
DESCENT WILL BE GRADUAL AND FAR FROM STEADY.
YOU ARE LOOKING AT KEY COMPONENTS, THE CAT IS OUT OF
THE BAG, THEY ARE SIGNIFICANTLY HIGHER. YOU ARE SEEING IT ACROSS
SECTORS. IT IS NOT ONE AREA THAT WE
COULD CHERRY PICK, LIKE THEM WAS IT WAS ON THE WAY OUT. ON THE WAY UP, WE COULD PICK
OUT CLEAR SINGLE DRIVERS. ON THE WAY BACK DOWN THE
PICTURE IS MUCH MORE UNCERTAIN. TOM:
SHOULD THE FEDERAL RESERVE CARE ABOUT RENT AND HOMEOWNERSHIP
STATISTICS? LARA: 100%. THAT IS THE KIND OF INFLATION
THAT MAKE PEOPLE GO TO THEIR BOSSES AND SAY MY RENT JUST
WENT UP 10%, I'M ON A 10% INCREASE.
EVEN IF THAT NEVER COMES DOWN TO 5%, EVEN 3%, THAT IS
SIGNIFICANTLY HIGHER THAN INFLATION.
INCREASINGLY, GOING FORWARD, WHILE WE WILL STILL FOCUS VERY
HEAVILY ON THE CPI NUMBERS, WE WILL START FOCUSING ON THE WAGE
NUMBERS.
THAT IS SOMETHING PEOPLE ARE
ALREADY WATCHING, BUT THERE IS NO WAY TO DECLARE VICTORY ON
INFLATION WHEN WAGES ARE AT 4%, 5%.
THAT IS ALSO MUCH HIGHER THAN WHAT THE FED WANTS TO SEE. LISA:
WE WERE JUST SPEAKING WITH ANNMARIE ABOUT THE ELECTION,
SAYING INFLATION WAS AT THE FOREFRONT OF PEOPLE'S MINDS,
BUT THEY STILL HAVE JOBS. THEY ARE NOT CONCERNED ABOUT
THEIR CHANCES OF BEING EMPLOYED. WHEN DOES THAT CHANGE? LARA:
THIS IS ONE OF THE KEY ISSUES I GOT ALL THE TIME, HOW IS THE
ECONOMY DOING? WHILE WE ARE STILL STAGNANT ON
THE JOB FRONT, WE ARE STILL RACING AHEAD WITH AN INCREASED
WAS STRONG JOBS MARKET. JOBS MARKET IS A LAGGING
INDICATOR. I THINK THE JOBS MARKET STAYS
STRONG UNTIL THE MIDDLE OF NEXT YEAR.
I PUT THE ECONOMY ON SOLID
FOOTING FOR THE FIRST HALF OF NEXT YEAR, AND I THINK THE FED
WILL HAVE TO CONTINUE TO RAISE RATES PAST WHAT MARKETS
CURRENTLY ANTICIPATE AS THEIR FINISH LINE, A LITTLE OVER 5%
FOR THE FED. I THINK THEY MAY HAVE TO GO
FURTHER. I THINK THEY WANT TO WAIT AND
SEE THE LABOR MARKET REALLY BREAK. HERE IS THE PROBLEM. GIVEN THE LAST DOWNTURN,
COMPANIES ARE GOING TO BE MORE CAUTIOUS ABOUT LAYING OFF
WORKERS. YOU HAVE THE HEADLINES IN
SILICON VALLEY RIGHT NOW, VERY DIFFERENT FROM WHAT YOU ARE
SEEING IN SMALL BUSINESSES ON A WEEK BY WEEK BASIS IN THE U.S.
LISA: WE WERE SPEAKING WITH ADP ABOUT
THIS, THAT TECH COMPANIES ARE A SMALL SUBSET.
WE HAVE BEEN ARGUING ABOUT IF THIS IS THE BEGINNING OF
SOMETHING BROADER OR JUST A SPECIFIC ISSUE TO THE TECH
SECTOR. WHERE DO YOU SEE THE JOB LOSSES
BROADENING OUT IN THE MIDDLE OF NEXT YEAR?
HOW SUBSTANTIAL WILL THAT BE GIVEN THE RELUCTANCE OF YOU
SPOKE ABOUT, COMPANIES NOT WANT TO CUT STAFF? LARA:
WHEN YOU LOOK AT THE FACT THAT WE HAVE LOST — WE ARE STILL
HIRING BACK A LOT OF THE LOWER PRODUCTIVITY JOBS.
ONE OF THE PROBLEMS THERE IS SIGNIFICANT MIGRATION DUE TO
THE PANDEMIC.
YOU STILL HAVE LOCALITIES WHERE
SO MY PEOPLE HAVE MOVED, YOU CANNOT GET THE SERVICE JOBS
HIRED FAST ENOUGH TO ACCOMMODATE THE FACT THAT SOME
OF THESE POPULATIONS HAVE REALLY SWELLED.
THAT MISMATCH CONTINUES TO KEEP PRESSURE ON THE LABOR MARKET TO
STAY STRONG. TOM: IN THE AP EXIT POLLS, WHICH ARE
REALLY INFORMATIVE, THEY SHOWED A MASSIVE DIVIDE OVER THE
QUESTION ARE YOU CONFIDENT YOU CAN GET THE NEXT JOB?
REPUBLICANS ARE LESS CONFIDENT. LET'S CALL IT RURAL, EX-URBAN,
BUT ARE THERE TWO AMERICA'S IN THE JOB ECONOMY, AND DOES THE
FED HAVE TO REACT TO TWO AMERICA'S, OR ONE AMERICA? LARA:
THE ON EMPLOYMENT RATE IS LOW ALL OVER THE PLACE.
WHEN I SAY THAT, THERE IS OBVIOUS DIVERGENCE IN REGIONS.
OVERALL IT IS LOWER THAN IT WAS DURING THE PANDEMIC, AND HAS
REALLY COME DOWN SIGNIFICANTLY, MATCHING WHERE WE WERE
PRE-PANDEMIC.
THE REAL ISSUE IS THE FED
DOESN'T HAVE THE LUXURY OF POSSIBLY CONSIDERING TWO
AMERICA'S. THEIR POLICIES ARE NOT TARGETED
ENOUGH. AT THE END OF THE DAY, THEY ARE
LOOKING AT THIS BROAD AVERAGE. WHAT THEY HAVE SHOWN WHAT THEY
WANT TO DO IS TO KEEP THE JOB MARKET STRONG ENOUGH SO THAT
HOPEFULLY IT CAN, OVER TIME, PULL SOME OF THE LOCALITY
STRUGGLING IN LINE WITH THE BETTER LOCALITIES.
IT IS HARD TO SAY IF THAT FOCUS ON THE STRONG LABOR MARKET WILL
CHANGE. THEY HAVE SHOWN IT HAS TO IF
THEY WANT TO GET ON TOP OF INFLATION. TOM:
WE SAW THIS YESTERDAY WITH WELCH IN VERMONT. IF YOU GO OVER TO WHITE RIVER
JUNCTION, A NEAR DEPRESSION 30 YEARS AGO, IT WAS RUN DOWN AND
BRUTAL. THEY'RE ON APPOINTMENT RATE IS
2% NOW. LISA: I WAS THINKING ABOUT WHAT LARA
SAID, IF YOU START TO SEE THE LAYOFFS IN THE MIDDLE OF NEXT
YEAR, SINCE WE ARE TALKING ABOUT POLITICS IN WASHINGTON,
WHAT DOES THAT DO TO SHARE THE NARRATIVE IN 2024? TOM:
THIS GOES TO THE IDEA OF WHAT BIDEN AND TRUMP WILL DO, BUT IT
WILL BE TICK BY TICK.
LISA: LARA, I LOVE YOUR SENSE OF
THIS, THAT YOU DON'T THINK THE UNEMPLOYMENT RATE COULD RISE
ALL THAT MUCH. WHERE DO YOU THINK WE ARE
HEADING? WHAT KIND OF PAIN THRESHOLD ARE
YOU THINKING THE FED WILL ACKNOWLEDGE IN ORDER TO GET
INFLATION BACK TO ITS TARGET? LARA:
PRETTY SIGNIFICANTLY HIGHER. I THINK WE ARE HEADING TO
SOMEWHERE NEAR 5%. THE FED IS NOTORIOUSLY BAD
ABOUT MICROMANAGING WHERE THE ON EMPLOYMENT RATE GOES.
WE ARE IN A DIFFERENT LABOR MARKET THEN WE WERE 20 YEARS
AGO WHEN THE FED STARTED FINE-TUNING THESE WAGE,
PHILLIPS CURVE MODELS THEY HAVE, SO CLOSELY LINKED TO
INFLATION. THE REALITY IS, MARKETS AND
COMPANIES HAVE HAD TO COME TO TERMS WITH THE FACTS THAT YOU
CANNOT JUST FLIP A SWITCH AND GET THESE EMPLOYEES BACK.
TOM WAS TALKING ABOUT DEMOGRAPHICS EARLIER.
IT IS THE OFTEN IGNORED TECTONIC PLATES THAT DRIVE A
LOT OF THESE FACTORS, ONE REASON WHY IT WILL CAUSE THE
RISK OF A FED OVERSHOOT.
THEY WILL CONTINUE TO HAVE TO
STEP ON THE BRAKE MUCH HARDER TO MOVE THAT UNEMPLOYMENT RATE.
JON: LARA RHAME OF FS INVESTMENTS.
BASICALLY, INFLATION IS STICKIER ON THE WAY UP THAT IT
IS ON THE WAY DOWN. IF YOU BELIEVE INFLATION WILL
NOT FALL AS QUICKLY AS IT ROSE, THEN YOU HAVE A DIFFICULTY.
I WOULD GO ONE STEP FURTHER. I THINK A LOT OF PEOPLE OUT
THERE BELIEVE THE FED HAS COMMITTED TO OVERSHOOTING.
THERE WAS EVIDENCE OF THAT IN THE PRESS CONFERENCE TO BE AGO.
LISA: THE BIGGEST RISK IS INFLATION
EXPECTATION BECOMING ONBOARD. — UNMOORED.
THEY DON'T WANT TO GET BACK TO THE BACK-AND-FORTH THAT WE SAW
IN THE 1970'S. THERE IS A LOT OF CONCERNS
ABOUT THAT. TOM: THIS IS JUST PUBLISHED,
ASSOCIATED PRESS, DOING A PHENOMENAL JOB ON THE MOOD OF
THE COUNTRY. THE ECONOMY. 66% EXCELLENT FOUR YEARS AGO.
43% EXCELLENT TWO YEARS AGO. 22% EXCELLENT.
ONE THIRD OF WHAT IT WAS FOUR YEARS AGO. JON:
WE ARE HAVING THIS CONVERSATION ABOUT THE MIDTERM RESULTS
RELATIVE TO THE NUMBERS YOU JUST WENT THROUGH. TOM:
I COULD GO ON AND ON. YOU DON'T WANT TO LISTEN TO ME,
BUT OTHER THAN THAT.
FOUR YEARS AGO, 4% TOWARD BIDEN.
TWO YEARS AGO, 5% TOWARD THE DEMOCRATS.
THIS YEAR, BACK 7% FOR THE REPUBLICANS. LISA:
EVERY NOTE THAT I HAVE GOTTEN THIS MORNING, REPUBLICANS LOST.
IT IS NOT CLEAR THAT THE DEMOCRATS WON, BUT THE
REPUBLICAN DID NOT GAIN THE WAY THEY SHOULD HAVE BASED ON WHERE
THE INCUMBENT PRESIDENT IS, AS WELL AS WHAT YOU ARE SEEING IN
THE ECONOMY. TOM: WE WILL BE HERE THROUGH THE
MORNING ON RADIO AND TELEVISION. LET'S STOP AND PONTIFICATE ON
BRITISH POLITICS.
YOUR THOUGHTS IN WASHINGTON
OVER — LISA AND I HAVE WITNESS THIS THROUGH OUR LIVES.
WHAT DO YOU THINK OF THIS? JON: HOW LONG HAVE I LIVED IN
AMERICA NOW? TOM: FIVE YEARS? LISA:
YOU JUST GOT OFF THE PLANE. [LAUGHTER] HOW IS AMERICA? TOM:
I HAVE NEVER SEEN AN ELECTION LIKE THIS IN MODERN HISTORY.
IT IS ABSOLUTELY ORIGINAL. JON: WHAT IS INTERESTING ABOUT THIS
ONE IS HOW IT SHAPES THE RACE FOR 24.
THE RESULTS LAST NIGHT OF GOVERNOR DESANTIS CRUSHING IT
IN FLORIDA, PUSHING BACK AGAINST FORMER PRESIDENT DONALD
TRUMP. THERE IS SOME SOUL-SEARCHING TO
BE DONE IN THE REPUBLICAN PARTY. TOM: IS NEW YORK THREATENED?
JON: THE PRESIDENT HAS TO GO UP TO
NEW YORK. YOU BELIEVE THERE IS A PROBLEM.
WE THOUGHT THERE WAS A PROBLEM, BUT SEEMINGLY THERE WAS NOT.
LISA: THE MARGIN WAS PRETTY NARROW.
JON: BUT WE WERE THINKING ABOUT A
LOSS. EQUITY DOWN HALF OF 1%. FROM THE FOREIGNER, IN
WASHINGTON, D.C., THIS IS BLOOMBERG. ♪ LISA: KEEPING YOU UP TO DATE
WITH NEWS FROM AROUND THE WORLD, WITH THE FIRST WORD, I'M
LISA MATEO. THERE WAS NO RED WAVE IN THE
MIDTERM ELECTIONS YESTERDAY. THE GOP HOPE TO CAPITALIZE ON
PRESIDENT BIDEN'S LOW APPROVAL RATINGS AND SWAP THE DEMOCRATS
IN CONGRESS.
REPUBLICANS APPEAR TO HAVE
LIKELY TAKEN THE HEALTH BUT WITH A NARROW MAJORITY.
AND THE SENATE IS STILL UP FOR GRABS.
DEMOCRATS QUOTE A BIG WIN IN PENNSYLVANIA WHERE JOHN
FETTERMAN WAS ELECTED TO THE U.S.
SENATE OVER TV CELEBRITY MEHMET O. J.D. VANCE TURNED BACK TIM RYAN TO
KEEP AN OHIO SENATE SEAT REPUBLICAN.
GEORGIA SENATE RACE WAS TOO CLOSE TO CALL.
RAPHAEL WARNOCK AND REPUBLICAN HERSCHEL WALKER MAY BE HEADED
TOWARD A RUNOFF THAT COULD DECIDE THE FATE OF THE SENATE.
NORTH KOREA HAS FIVE ANOTHER BALLISTIC MISSILE, ADDING TO
SPECULATION IT MAY BE PREPARING FOR ITS FIRST NUCLEAR TEST IN
FIVE YEARS.
SOUTH KOREA SAID THE MISSILE
WAS LAUNCHED TOWARD WATERS OFF OF NORTH KOREA'S EAST COAST.
LAST WEEK, THE REGIME'S ARE — FIRED UP 23 MISSILES, IT'S
BIGGEST ONE-DAY GARAGE EVER. AMERICAN BASKETBALL STAR
BRITTNEY GRINER IS BEING MOVED TO A RUSSIAN PENAL COLONY,
ACCORDING TO HER LAWYERS. HER APPEAL AGAINST A DRUG
SENTENCE FOR DRUG SMUGGLING WAS REJECTED LAST MONTH.
THE WHITE HOUSE SAYS IT CONTINUES TO FOLLOW UP WITH
RUSSIA TO SECURE HER RELEASE. GLOBAL NEWS 24 HOURS A DAY,
ON-AIR, AND ON BLOOMBERG QUICKTAKE, POWERED BY MORE THAN
2700 JOURNALISTS AND ANALYSTS IN MORE THAN 120 COUNTRIES.
I'M LISA MATEO.
THIS IS BLOOMBERG. ♪ >> WHAT HAS BEEN DISTURBING TO
ME IS THE NUMBER OF PEOPLE, PARTICULARLY, FRANKLY ON THAT
SIDE OF THE HOUSE REPUBLICANS, WHO HAVE SAID IF THEY DON'T GET
THEIR WAY ON A WHOLE SET OF ISSUES, THEY WILL SEND THE
COUNTRY INTO PEOPLE BY NOT WILLING TO RAISE THE DEBT LIMIT.
JON: DOING THE DEBT CEILING DEBATE
STOP ALL OVER AGAIN. THAT WAS LARRY SUMMERS, THE
FORMER TREASURY SECRETARY. EQUITIES RIGHT NOW ON THE S&P
DOWN ONE THIRD OF 1%. BIG CONVERSATION THIS MORNING
ABOUT CUTS. 11,000 PEOPLE GOING AT META.
REDFIN, LET'S TALK ABOUT HOUSING.
LAYING OFF 13% OF STAFF. LISA:
THEY HAD THIS HOME FLIPPING BUSINESS THAT THEY ARE NOW
SHUTTING DOWN, WHERE THEY USED ALGORITHMS TO DETERMINE THE
WORTH OF A HOME. THINGS THAT MOVE TOO QUICKLY
AWAY FROM THEM AND THEIR INVENTORY.
I WILL GET THE DETAILS SO I CAN MAKE SURE I LAY IT OUT
CORRECTLY, BUT THE FACT THAT THEY ARE CUTTING 30% OF STAFF,
AFTER ALREADY — 13% OF STAFF, AFTER ALREADY HAVING CUTS,
WHERE DO WE END? THIS IS NOT JUST A TECH COMPANY.
WE EXPECT TO HEAR THINGS FROM DISNEY, THE ENTERTAINMENT
BUSINESS.
HOW MUCH WILL THIS BE A THEME?
TOM: I DON'T THINK WE CAN MANAGE THE
3.5% MORTGAGE CHANGE TO 7.5%. JON:
HOW DOES THE INVESTOR COMMITTEE MEETING START?
I HAVE ASKED THE QUESTION OVER THE LAST COUPLE OF WEEKS.
RATES HAVE GONE UP 400 BASIS POINTS IN THE LAST EIGHT MONTHS.
IS IT TWO YEARS WORTH OF EXCESS OR A DECADE? WHICH ONE IS IT?
THEY ARE HOPING IT IS TWO YEARS. THE CALL ON THE DURATION AND
DEPTH OF THE DOWNTURN, PARTICULARLY DEPTH, IS NOT A
DOWNTURN THAT WE HAVE SEEN IN THE LAST TWO YEARS. TOM:
IS GOVERNOR BAILEY ONTO SOMETHING MODELING A TWO-YEAR
RECESSION? JON: LET'S TAKE THE MIDTERM RESULTS.
MOST PEOPLE ASSUME ON THE MARGIN GRIDLOCK. LET'S GO WITH THAT IN FOR THE
MOMENT. OBJECTIVELY TRYING TO ENGINEER
A DOWNTURN. IF YOU BELIEVE FISCAL POLICY IS
CONSTRAINED, SHOULDN'T WE BE HAVING A DIFFERENT CONVERSATION
ABOUT THE DURATION OF THE DOWNTURN?
IF I DON'T KNOW WHERE THE CIRCUIT BREAKERS ARE COMING
FROM, IT RAISES QUESTIONS.
TOM: RAISES QUESTIONS ABOUT THE X
AXIS, POLITICAL DISCUSSIONS OF THE MOMENT. RIGHT NOW, WE ARE TALKING ABOUT
THE WALT DISNEY COMPANY. EX MEDIA ANALYST FOR BLOOMBERG
INTELLIGENCE. WHAT WAS THE DISTINCTIVE POINT
AS DISNEY MANAGES THE COLLAPSE OF STREAMING PROFITABILITY?
I SAW WARNER BROS. DISCOVERY TIP UNDER $10 A
SHARE, 67% DEBT RIGHT NOW. DISNEY IS DOING BETTER, BUT HOW
MUCH BETTER? >> DISNEY IS DOING BETTER BUT
THAT IS NOT GOOD ENOUGH. WE DID HAVE STREAMING LOSSES
THAT CAME IN AT $4 BILLION FOR FISCAL 2022. YES, THEY PROMISED IMPROVEMENT,
BUT REMEMBER, I GUIDANCE THEY ISSUED 42023 CAME IN WELL BELOW
EXPECTATIONS. THERE IS NO WAY TO SUGARCOAT
THIS. THIS WILL BE AN EXTREME HE DIFFICULT FISCAL 2023 FOR THE
WALT DISNEY COMPANY. LISA: REDUCING INEFFICIENCIES, TRYING
TO STREAMLINE COSTS. WHAT IS THE JOB CUTTING PICTURE
YOU EXPECT FROM DISNEY? >> THEY DIDN'T TALK TOO MUCH
ABOUT JOB CUTTING ITSELF. IN TERMS OF STREAMING
PROFITABILITY, WHAT THEY ARE LOOKING TO DO, FIRST OF ALL,
IMPROVE THE TOPLINE GROWTH.
THEY CAN DO THAT WITH A 38%
INCREASE IN PRICES, NEW ADVERTISING TIER, BUT THEY ARE
ALSO LOOKING FOR RATIONALIZE MARKET EXPENSES.
THAT IS WHERE A LOT OF THE COST-CUTTING WILL COME, APART
FROM OPTIMIZATION OF THEIR CONTENT EXPENSES, WHICH WILL BE
ROUGHLY $32 BILLION OVER THE NEXT FEW YEARS. LISA:
REMEMBER WHEN WE WERE TALKING ABOUT CONTENT BEING KING? THE IDEA OF HOW MUCH WE ARE
RETRENCHING WHAT A NORM HAS BEEN OVER THE PAST EIGHT YEARS,
WHEN NETFLIX WAS SUCKING UP ALL OF THE CONTENT.
HOW MUCH WILL WE SEE A REVERSAL OF THAT? >> I DON'T NECESSARILY THINK WE
WILL SEE A REVERSAL. THESE COMPANIES STILL NEED TO
SPEND BIG ON CONTENT IF THEY NEED TO ATTRACT AND RETAIN
SUBSCRIBERS. WHAT WE WILL SEE IS THEY WILL
BE VERY SELECTIVE IN CHOOSING PROJECTS.
PREVIOUSLY, NETFLIX WOULD GO AFTER EVERYTHING AND SEE WHAT
STICKS, TAKE THESE WILD SWINGS. NOW THEY HAVE GATHERED ENOUGH
DATA TO SEE EXACTLY WHAT THEIR AUDIENCE WANTS, SO THEY WILL BE
MUCH MORE DISCIPLINED ABOUT IT.
TOM: WHAT DOES IT MEAN FOR THE
CREATIVE PROCESS IN HOLLYWOOD? DO THEY GO INTO RECESSION?
DO THEY IGNORE THIS? I AM USING THESE ALMOST IN A
GLOBAL SENSE. HOW DOES HOLLYWOOD REACT TO
WHAT IS HAPPENING AT DISNEY? >> IT WILL DEFINITELY BE A
TOUGH ENVIRONMENT. WE ARE STILL GOING TO SEE ABOUT
$150 BILLION SPENT ON CONTENT IN FISCAL 2023.
SO THERE IS STILL A LOT OF MONEY OUT THERE.
BUT AT THE SAME TIME, WE ARE NOT SEEING THESE COMPANIES
GREENLIGHT ALL PROJECTS, SO THERE IS DEFINITELY THAT SENSE
OF SOME AMOUNT OF DISCIPLINE. THEY ARE BEING PRETTY SELECTIVE.
I THINK WE WILL SEE THAT COME INTO HOLLYWOOD ALSO.
HAVING SAID THAT, THERE IS 1.I WANT TO MAKE.
WE ARE SEEING LOTS OF PROFITABILITY PRESSURES IN THE
STREAMING BUSINESS, BUT THE STUDIO BUSINESS HAS DONE WELL.
ONE POSITIVE COMING OUT OF THIS, MOST STUDIOS ARE NOW
GOING TO GO FOR THAT THEATRICAL RELEASE.
THERE WAS A DEBATE ABOUT GOING DIRECT TO STREAMING.
I THINK THEY REALIZE THAT THEATRICAL WINDOW GIVES THEM
GOOD PROFITS.
WE HAVE SEEN THAT ACROSS THE
BOARD IN Q3 RESULTS. JON: AS ALWAYS, THANK YOU.
DISNEY DOWN THIS YEAR 35% BEFORE THE LOSSES IN THE
PREMARKET. NETFLIX DOWN BY 56% YEAR TO
DATE. TOM: IT IS PROFITABILITY TO ME.
IT HAS BEEN MY RELIGION. I JUST DON'T UNDERSTAND THE
BUSINESS. MAYBE I AM A FOSSIL, WAITING
AROUND TO WATCH JULIE ANDREWS FROM YEARS AGO, BUT THE MODERN
CINEMA BUSINESS, I DON'T GET IT. YOU HAVE SEEN TOP GUN FIVE
TIMES? JON: NO ONE TAKES A RISK WITH
ORIGINAL MOVIES ANYMORE. THEY JUST DO THE AVENGERS
VOLUME 50. YOU HAVE TO RISK THE COSTS
AROUND THE MARKETING. JUST SAY THERE IS A NEW
AVENGERS COMING OUT AND IT GROSSES MILLIONS. TOM:
I JUST DON'T GET IT. JON: I AM WITH YOU. LISA:
YOU ACCUSE ME OF BEING BEARISH, AND THEN YOU SAY WHY DO PEOPLE
EVEN HAVE ENTERTAINMENT THESE DAYS? FIRST OF ALL, ABOUT THE MOVIE
THEATER BUSINESS, MOVIES HAVE ACTUALLY DONE WELL.
GEETHA WAS SAYING THAT ACTUALLY BIG STUDIOS ARE DOING WELL
BECAUSE THEY GET MONEY WHEN THEY RELEASE THESE FILMS.
PEOPLE WANT TO GO TO THE THEATERS.
TOM: YOU LOOK AT JULIA ROBERTS AND
CARY GRANT, THEY ARE GOING TO DO ANOTHER MOVIE. JON:
TOM CRUISE WILL BE 80 MAKING ANOTHER TOP GUN.
I REMEMBER MY FAVORITE FIXED INCOME COLUMNIST FROM A WHILE
AGO. SHE USED TO WRITE ABOUT CONTENT
AT THE COST OF CONTENT, HOW THERE IS CHEAP AVAILABLE CREDIT
FOR THESE GUYS TO SPEND LOTS OF MONEY ON CONTENT.
THAT WAS THE BUSINESS MODEL. I WONDER HOW MUCH THAT CHANGES.
I USED TO ENJOY THAT. TOM: WE SHOULD DO THIS MORE OFTEN.
JON: SHE WAS AWESOME. LISA: NOW A TOTAL SELLOUT. TOM:
WE SHOULD DO THIS EVERY 10 DAYS.
JON:.