Hi investors, Welcome to SOIC! At SOIC we study different corporate groups When we study different corporate groups, one thing gets very clear In some Corporate groups culture matters a lot What is the importance of culture? Let me tell you the importance, you would have seen in Anil Ambani's group (ADAC) there was wealth destruction happened across group Be it Reliance Infrastructure, Rcom or Rpower across the group wealth destruction happened because of the problem in culture Whereas then you come across groups like Murugappa, Tata, Reliance Industries But specifically when we speak about Tatas Or Murugappas We would start appreciating the power of corporate culture Murugappa is one of the least talked about group in Indian stock markets But this group has created unparalleled wealth & is one of the most ethical groups in listed universe today Many people might not have heard about this Murugappa group But the group was founded in the 1900s.
Today they have more than 28 Cos Out of which 10 COs are listed. If you have heard about Tube Investments. If you have heard about the names like Coromandel, Carborundum, EID Parry, Shanthi Gears. All these are COs which belongs to Murugappa If you have heard about Cholamandalam Finance which we will be discussing today & this is also an e.g. of Murugappa company The special thing which Murugappa is doing in their culture is worth studying? We will do a separate case study on Murugappa as well But in today's business analysis we'll be studying a NBFC of this group i.e.,Cholamandalam But in Murugappa group there is one thing is which is very interesting Right now at this time in this group if you pick any company that company will be doing something innovative & related to the future As in Tube Investments right now, we'll cover this business in future They are investing from core business (Metal Forging) into TI 1, TI 2 & TI 3 Like how they acquired CG Power & turned it around which became a 15-16 bagger Also, they are investing in electric 2 & 3 wheelers Basically, they are moving into disruptive technologies which is a model of venture capitalists & private equity They are trying to copy the business model of Danaher from the US Secondly in India if we consider Carborundum Universal, it's an abrasive company Abrasive is a fast moving industrial good which is repeatedly of use in wear & tear of industrials But Carborundum Universal is acquiring different material sciences company You will be astonished to hear that in 2004 a material was discovered by the name Graphene Graphene is 200 times stronger than steel 1000 times lighter than paper The commercial use of the same is being done by Carborundum Universal in India They have a separate division for this Similarly, they are acquiring different material sciences COs across world So they are becoming Material Science company from Abrasive company This was about Carborundum Universal Thirdly if we consider Cholamandalam Finance you'll see that they are tying up with Fintechs They had missed out a segment of Personal loans, SMEs, Working capital segment They want to cater that segment as well Across the group if you see the strategy they are getting into newer disruptive technologies & faster growing businesses This is the power of having the right culture & focused group With this we'll start the business analysis of Cholamandalam We'll cover how to analyze an NBFC? we'll learn about the products in asset & liabilities side Then very important i.e., ROA tree & its comparison Matching ROA tree with products Valuations, Thesis & Antithesis pointers Let's start by understanding what exactly is a NBFC? NBFC is Non-Banking Financial Co which is not a bank But if we take NBFC & Banks as an example Warren Buffet repeatedly says it's a simple business where in you have liabilities-sources of fund, which lends you money In case of NBFCs you raise money through banks Mutual Funds, Commercial paper's Also where you give the money i.e.
On the Asset side There are different products on the asset side In Cholamandalam Finance it is Commercial Vehicles, Home Equity Products Housing Loans, Loan Against Property, SME loans (will be discussed) But business is simple How do they earn money? By difference b/w the cost of funds & yield on lended loan Expenses on employees, rent & loan origination is known as OPEX If you exclude the expenses of OPEX cost OPEX cost & Cost of funds as you have raised money from various sources from Banks, Commercial Paper, Mutual funds & you are giving money to the borrowers The difference b/w the two is the source of earning for NBFCs In NBFCs; Return on Asset(ROA) & Return on Equity(ROE) is imp to check To know the Asset quality we need to check Credit cost & Gross Stage 3 Assets Don't worry about the terms as we will discuss about it in video Let's understand the liability side of Cholamandalam once done with liability we can cover the Asset side How this NBFC gets its liability- money & how it lends? Now we are understanding their sources of funds You can see that in their liabilities in FY 22; 61% funds are bank term loans, 15% Debentures 6% Tier 2 capital, 4% from Commercial paper (from the market) Major sources of their funding are from bank term loans In Overseas Term Loan it is ~ 2% but where it really stands out is when we compare this to its Peers cost of fund Money lending is a commodity business but here one with lowest cost of fund wins The COF of Cholamandalam is 5.8% Repco House Finance ~ 7% Aptus~7.74%, Aavas ~ 6.88%, Home First~7.2%, Sundaram~6% Bajaj Finance~6.7% & STFC~8.8% The purpose of showing this was to show COF or Cost of liabilities of Cholamandalam is superior to other NBFCs The point of showing this was to highlight that Cholamandalam is not a CV financier Along with CV we can compare them with Sundaram & Shriram Transport Finance & Again, they are superior at the moment It is also getting into Housing loans if you compare them with Repco in Tamil Nadu which does LAP loans at the moment Repco is a one state lender, where they do a lot LAPs along with Housing loans Even there the COF is 7%.
If their COF is only 5.8% they are doing affordable housing as well For instance, Aptus's COF>8% & with average ticket size b/w 7-9 lacs whereas Chola's Avg ticket size is b/w 13-14 lacs which is into similar product It just gives you an idea, if your liability side is strong then you can go after a lot of segments & it's the first thing you need to understand i.e., what cost are you paying for liability? Because of which I can go into different products. Now let's see the locations wherein they have set up their branches also understand if they are geographically constrained or Pan Indian lender? You'll find a surprising thing, it's a well-diversified NBFC As per branch distribution, In South India in FY 18- 26 branches which in FY 22 – 28%. In North India its 22% in FY22 which was 24% in FY18 In West India it's 23% with no change from FY 18-22, in East India it's b/w 25-26% Whereas in Rural, Semi Urban & Urban In Tier 3,4,&5 majority of their branches are present in rural areas majority of branches are in rural areas-80% 13% in Semi Urban & 7% in Urban You might wonder why such a thing is happening? Why 80% in rural areas? simply to escape competition from the bank If today my AUM is in b/w 72K-76K crs & want to earn high yield, ROA also investing money from my balance sheet to earn more then I need to enter areas where lending becomes difficult to banks After going there I need to build a business model where ticket size is lower, uneconomical for banks to set up branches This is the only purpose for existence of NBFCs In Rural areas Origin muscle of NBFC is that process of sourcing of loan can't be same with banks Banks originational muscle is in Urban areas that's why NBFCs exist May be if 3-4 years down the line there might a big problem for NBFCs That's why they need to enter into Co lending But this is the right for NBFCs to win this is the reason why NBFCs in India have grown to 2L cr, 5L cr Market Cap As per AUM, for some it has grown to 50 Kcr, 70 Kcr for some, 2.5L cr for some Because they have gone into such products where there was no presence of bank You get green space in the absence of a bank.
That's why you'll find the presence of NBFCs in Rural areas The purpose of the video is to put the mental model of NBFCs in your brain why do NBFCs exist? & why exist there for such a long period? Lets now discuss their products & know what is CV finance? Before going forward in the video I would like to recommend to you a book by the name "The Consolidators" by Prince Mathew Thomas This book will teach you different stories of entrepreneurs in Indian context You'll find the story of Mr. Ajay Bijli, Mr.
Abhishek Khaithan (Promoter of Radico Khaitan) Story of promoters of V Guard you'll get to know how the promoter donated a kidney to save the life of an unknown Trucker You'll get to know the human element of promoters in the Indian Businessmen It covers the story of SIS & close to 6-7 stories of promoters This is a must-read book because there is very little Indian literature available in investing This is one of those books which I will highly recommend Apart from this there are 4 key things about SOIC membership Today there are 4 key problems faced by retail investors Biggest problem of all, since you are watching this video I assume that you are a fundamental investor Your biggest problem might be in accounting Forensic analysis, companies not scamming you? alongside another hurdle, how to value a company? how to value & find intrinsic value of a company So all these things we have are taught in a detailed 32 hour course as part of the SOIC intensive program In which we have covered how to study a Balance sheet, Cash flow? how to value a Co & study cash flow statement? This is taught in SOIC intensive course available in both English & Hindi The 2nd key problem of retail investors is sector problem? If retail investor starts studying different sectors; then he is not able to understand those sectors & along with this a big problem is in screening of stocks We have made a separate course i.e., about how to find epic stocks in which there are currently more than 5 hr of content In which you'll learn screening of stock based on technical & fundamental parameters We have covered more than 12 sectors which will teach about sectors like Hospital, General Insurance, Life Insurance, Chemical, Banking upcoming webinar on QSR Besides this another problem of retail investor; You don't get to learn from a different investor So because of this we have made a separate course by name "SOIC Master class with Super Investors" wherein you'll learn from other investor's experience We keep inviting different Investors for conversation with SOIC tribe members In these conversations SOIC tribe members can ask questions as well All the past webinars are part of SOIC membership Finally we are launching "SOIC Financial Literacy" by Diwali Currently in early bird offer included in SOIC intensive course If you want to invest in MFs, how do you do it? how to plan SIPs, process of personal financial planning Filtering health Insurance plans? All these things are part of SOIC financial literacy If you are a beginner in the stock market This course will take you from beginner to intermediate level After that to a bit advanced level the fundamental analysis will cater in after which Sectoral analysis will take you to a further level Filtration classes will take you to next level; You yourself can find stocks All these 4 sections are part of SOIC membership There's only one SOIC membership which covers all of it (LINK IN DESCRIPTION BELOW) All the past webinars are also included Let's move onto Cholamandalam's Asset side If we see the Asset Under management (AUM) of company It describes how much they are managing in different portfolio & products As per the complete loan book you'll find that Vehicle finance is ~ 52881 crs Loan against property~ 17,115 crs, home loan~5269crs & new business ~ 1642 crs This is the AUM.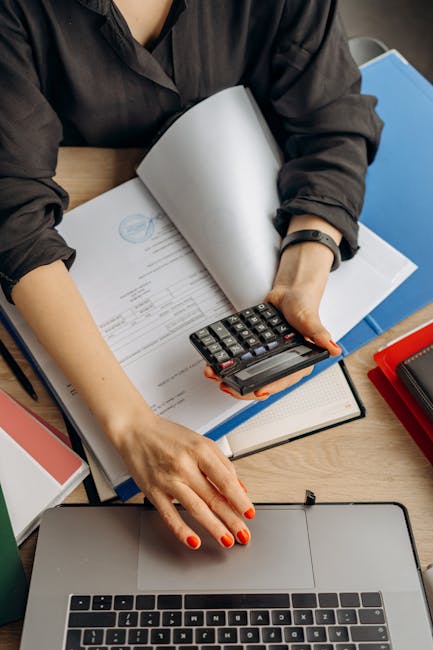 Almost if you look at the trend over the last few quarters you'll find that 68% book is under vehicle finance 21% under home equity & 11% in others (New business ~ will be dealt later) Vehicle finance at one time was 66% now gone up to 68% Let's first start with the Vehicle Finance business In vehicle finance let's start with a simple question In vehicle finance their biggest business is in CVs Cvs includes Trucks, Tractor, Commercial equipment's, Used Trucks First question? What is right for a Vehicle financier to exist? you might have observed that Sundaram, Shriram Finance exists as well Magma FinCorp (Poonawala finance later) exist as well You will see that there are multiple CV Financiers First question arises is why they even exist simple answer: In case of vehicle finance the dealer touch point is of utmost importance Your relationship with dealer should be most reliable So Cholamandalam from decades have cultivated their relationship with dealers which has helped them in pushing lot of products Second thing; Banks do not focus on distribution of specialized finance; banks won't focus only on distributing loans to dealers excluding HDFC bank as they focus a lot which explains why banks do not enjoy relationships as much as NBFCs Third thing; Banks have an inability in evaluating credit worthiness at the bottom of the pyramid We discussed about Rural customers from Tier 3,4&5 banks have an inability in evaluating their credit worthiness Because your OPEX; Cost of setting up a branch in that place will become so much that will not make sense Finally if we speak about Cholamandalam Let's start with OEMs which are developing relationships OEMs in regional level basically includes manufacturers like Tata, Eicher, M&M with whom they enjoy a good relationship They have a good relationship with Salesforce executives & Owners of dealership If you look at the AUMs of major CV financiers, you'll get an idea that in major CV financiers Cholamandalam has an AUM of 52,881 crs Shriram Transport Finance~ 1,27,040 crs & Sundaram Finance ~ 19,825 crs Shriram Transports AUM is greater than Cholamandalam's AUM There is another interesting thing; This segment can be divided into 3 more sub segments In CV finance the 3 segments are; Sundaram Finance caters Large Truck Operators that's why they have low yield, ROE- 12 to 13% & low NPA~2% Cholamandalam caters Small Truck Operator with medium yield & medium NPA Shriram Finance caters used Truck Operators with high yield & NPA GNPA of Shriram finance is 7% 3-4% in CV business of Cholamandalam Sundaram finance caters large fleet operators wherein there is not much return on equity with low risk & that's why it is a stable business with not-so-great returns That's why you can just see 12-13% ROE Their returns ratio in vehicle finance business are; Net Income Margin(NIMS) Gross margins for banks & NBFCs, difference b/w rate at which you borrowed & lended Their NIMS is b/w 8.2-8.8% (7.2% lowest in FY22) Credit cost which means your bad loans(loan losses & provisions as % of AUM) In FY22 it was 1.4% in this business division PBT's ROE; they calculate ROTA which means Return on Total Assets But these people use PBT/Total Assets Good method should be PAT/ Total Assets In here you need to use a bit of financial jugglery & use PAT/Total Assets since its a real method But as per their ROTA which is important ratio to measure is 4.1%, Expense ratio i.e.OPEX/AUM~3.3% This is with the return ratio of CV business In vehicle financing business if you look at their product portfolio you can see high yield, low yield & medium yield In complete business what you'll get to find? there are different types of products that they are doing What types of different products? one is CV loans which is dominant as discussed i.e.
Truck loans, 2 wheeler loans, 3 wheeler loans, Car & MUV loans, Tractor loans & Commercial loans In high & medium yield section; In high yield used vehicles i.e. 2nd hand vehicles are high yield loans whose % is increasing In Q4 FY22 you can see in high yield loans it is growing slowly by % Whereas in medium yield there are MUVs,light CVs & Cars In low yield there are commercial equipments, heavy CVs Their 28% concentration is in used vehicles whereas commercial equipment~6%, 7% in HCVs 28% in LCVs If looked at AUM; it has moved up from 31473 crs to 52881 crs PBT moved up from 988 crs to 2054 crs in last 5 years So almost 20% CAGR in the last 4 years in the vehicle finance business Alongside if you compare them with Shriram Finance & Sundaram Finance they have Gross stage 3 assets meaning the money passed due by 90 days(90 DPD) It becomes GNPA This shows the asset quality Credit cost & Gross stage 3 cost are 2 metrics which describes the quality of assets So let's do a comparison using Gross stage 3 In Shriram Transport Finance it is 7.1% 3.9% in Cholamandalam Finance 2.19% in Sundaram Finance(that's why ROE is less) This was a vehicle finance business Let's now discuss the 2nd line of business; Home equity business Why did they start Home equity business, it was started in 2007 & they started it because CV loan is a short tenure loan(2 to 5 years pay off time) In Home equity there are 2 types of loan; 1 is Loan against property availed by small & medium enterprise like commercial & residential borrower who stays in the same home 86% of time They avail loan against home to utilize in business The other type of loan is Affordable housing finance (Avg ticket price of 14 lakhs) They entered this business because loan/ value ratio supposes if it's a 100 Rs of asset & they give around 65 Rs of loan There exists a good security in case of bad loan you can sell it in market & doesn't burn your cash You might have heard in any collateral backed lending your money doesn't go waste especially if the collateral is property If your risk management is superior then you'll do very very well Their Home equity business have shown actually to other NBFCS that this is how do risk management which I will show you in asset quality metrics But this is why they started this business as the tenure is bit longer(10-15 years)~ lending can be long very sticky in nature when compared to run off business like CV The size of opportunity of this business has grown as well In 2007 this division was started today this division is close to 22K crs of book~ 30-32% of their entire AUM mix Let's first start discussing their business i,e.
Loan against property If you think, why they started loan against property business? Lets understand what it is? Since last 15 years Cholamandalam is doing loan against property with very low turnaround time(loan approval time is faster) Currently in 388 branches they have a loan against property facility which means Pan India presence Products include business loan against property, Micro loan against property balance transfer of existing property loans They cater to the customer segment of self employed non professionals Their product mix; 84% is residential, 16% commercial 84% loans are for those who are staying in home & 16% for commercial This gives you an idea about the metrics of the books As per the book financials, you'll get to know the PBT, ROA values From this book their disbursement run rate is 5862 crs(new loan disbursed) which was 3627 crs in 2021 YOY there is 62% growth which after many years they have pressed the pedal of growth In FY18 ~ 10K crs of AUM which is now 17K crs of AUM in this business The return metrics of this business; loan losses & provisions~ 0.7%,1.1%,0.8% Credit cost is very low shows you quality of lending that Cholamandalam is currently doing in this business PBT(ROTA) i.e.
Return on total assets is 3%,2.2% if you consider post Tax, the real method is by using PAT/Assets These people do PBT/Total Assets Even then here respectfully they earn an ROA 1.5-2% which is a good metric for LAP So again this business has been doing well Their 2nd business in home equity is Housing Finance In housing finance if you look at their business the ROTA is 4.5%, loan losses & provisions are below 1%~ 0.9% in FY22 PBT grown from 7 crs to 215 crs in last 4 years Shows you the amount of blitz scaling that Cholamandalam is doing CAGR is 61% in net income, 136% in PBT If you look at the break up of home loan book, 56% in Self construction 26% in builder purchase, 30% in resale, 4% in business transfer 1% in Top up & 0.3% in shop loan Today home finance has grown to 5269 crs In Housing finance many COs gets good valuations which means its is growing very fast Finally let's discuss their last business which is an optionality Cholamandalam have recently partnered with Fintech's e.g.
They recently acquired a Fintech by name Payswiff which is an NBFCs of 450 crs with 72% stake Basically, it's like a payment gateway for companies to go online Along with that they have partnered with Fintech's for loan origination as well, which will be loans upon Cholamandalams books Apart from this they have 3 different products 1 is Flexi loan which means to pay interest only when you use that money 2 is SME-Working capital 3 is Personal finance like Bajaj Finance is doing If you look at their ROTA in this business you might find it interesting after reading concall In this business they said " Our overall ROTA will be better than traditional business & will have different NIMs & differential OPEX due to credit cost" They have also said that in this business they have consumer & small enterprise loans wherein they are focusing on business loans or professional loans Second thing is they are focusing on SMEs since long time They are focusing on secured & personal loans as well Basically, this is the newer type of business wherein they want to do something like Bajaj Finance Let's move on to Valuation of company along with thesis & anti thesis If we look at their valuation In bear case with 18% BVPS but if their CV portfolio goes bad in vehicle finance because of headwinds their price to book might derate If price to book derates to 3.5x 2-3years down the line their avg price to book has b/w 3-3.5x If derating happens then CAGR would be 4% In base case if price to book stays 5X & with compounding of 20% as they are saying that their AUM will compound by 20% So BVPS will go up to 247.1 from 143 & gets 5X multiple as they are getting today expected share price can become 1236 You can do it by yourself, I will share the template You can use it & create your own bull bear & base case Bull case can only happen when; Bajaj Finance gets 10x P/B as they are into personal finance In Bulls case scenario the narrative would be that their new verticals like personal finance, loans with SME partnering with FinTech's If that scales up to 40-50% of business because of which overall returns on assets increases 3-4 years down the line expected BVPS growth if considered at 20%, P/B value at 6X you can see the CAGR might move up to 27% if bulls case scenario plays out These are 3 scenarios which can play out This is a scenario based assumption which you have to think by yourself & analyze if such thing would happen or not? Because at the EOD company is an evolving movie so you need to recalibrate the process As it is one of the most expensive NBFC after Bajaj Finance there is risk factor for sure Only in Bulls case there is good return else in Base & Bear case you can see normal returns Where is money made? only in a bulls case where everything completes only in a bullish scenario This is a risk that you have to consider Let's now move towards the key thesis & anti thesis pointers First key thesis pointer; As we saw their AUM in CVs which was 60-65% if in CVs a commercial cyclical recovery happens then the CV portfolio can grow at very fast pace So if there is a growth back in CVs then today it is difficult to bake in & that is a thesis pointer Second key thesis pointer; As discussed in Affordable Housing Finance like Aavas Finance, Home First & many other when we discussed the valuation we saw that these businesses gets 4-5x Price/Book Cholamandalam Affordable Housing Finance book is growing at a fast pace they are becoming a multi liner NBFC & it is no longer a one trick pony Third key thesis pointer; Loan against property wasn't growing since many years but its book in LAP is growing by almost 40-50% in last 1 year because of growth in economy So whenever there's growth in the economy the LAP small businessmen experience substantial demand in LAP There haven't been many GNPA issues in their LAP book it has been a very good book for Cholamandalam So that is also one of the key thesis pointers Final key thesis pointer which is being looked by all Cholamandalam investors; Optionality's that they are sowing in personal finance SME, Working capital loan & partnership with Fintech Already their disbursement run rate has crossed 1000 crs so you just need to track as % of AUM how big this new segment can be If this new segment grows by 40-50% as growth is expected only then outcome like Bajaj Finance's is achievable But the problem is which is first Antithesis pointer; Cholamandalam's price/book as discussed in valuations it is more than 5X which is after Bajaj Finance It is one of the highest valued multi liner NBFCs not discussing Affordable housing but only multi liner NBFCs It's under one of the highly valued NBFCs to make money in here we discussed about optionality's all has to actually come true In thesis pointers whoever is the investor in this company or studying such businesses you need to study this thing The new vertical which they are establishing as other vertical is reaching almost 8-10% of their mix Can it reach 40-50% of mix or not? because how much ever you discuss about CV CV business is almost a mature business which again is an antithesis pointer CV business is a mature business with growth of 10-15% only in long term sometimes 10%,5%,12% & 2% in bad times, you need to think about it But definitely bet on thing that possibly this should happen Next antithesis pointer; If CV goes in downcycle given its a cyclical industry can be an antithesis pointer During CV downcycle Cholamandalam's disbursement becomes flat AUM stays flat for some time.
Since this a small loan of 3-5 year here loan repayments is quite faster & GNPA might increase if CV cycle deters major impact can be seen in newer vehicle production To counter that Cholamandalam started building another vertical of used vehicles as discussed in the beginning of video & this another antithesis pointer Next antithesis pointer; If their new ventures fail like they had a joint venture with DBS in 2007-08 they had a joint venture in personal loan which failed They had to quit that joint venture Reason for quitting is available in concall where they stated at that time there was no data available when they were lending personal loans in unsecured personal finance The culture of both the companies was different since DBS was running the show which led to conflicts (Cos reason) This is also one thing to consider in the past they already had a blow up which was resolved in 2012-13 You need to consider that in the past they didn't scale up personal finance well can they scale up this time? that is yet to be seen This also can be an antithesis pointer Last antithesis pointer; Valuations Today's valuations maybe it could be a compounder New verticals should scale up No doubt it is a fantastic group and praiseworthy enough But thinking about valuation of stock is must Do let me know in the comments section about your view of an NBFC whose price/book is at 5-6x & if its other venture doesn't scale! can its valuation multiple sustain or not? If it scales up then it's quite possible like Bajaj Finance getting 8-10X multiple event they could get it but that is difficult to predict As per teachings of margin of safety you need to have reasonable assumptions for growth When you put aggressive assumptions leading to problems This is cognitive dissonance which means you are holding pros & cons which later comes out as balanced view Best of the investors in this world are balanced investors they are neither too optimistic & nor too pessimistic They are balanced Always have a balanced view let me know if thesis outweighs antithesis or vice versa Thank you so much for joining us hope to see you in the next video of SOIC Jai Hind