Hello everybody, I'm David Johnston.
I'm the founder of Transcend Admissions. You know over the last 10 years since 
I've been operating the company, I've had the pleasure to work with some of the most  talented people you can imagine.  So I'd like to do this series I'm calling Transcend Talks where I interview some of my previous clients and learn   about their experiences learn about their insights from their career and their career searches.   We're really lucky today to have Violet Kuo with us. Violet went to London Business School – she just graduated. Previously, before that, she went to National Taiwan University, she was a  business major.
She has a year of experience 
in a global bank in wealth management and   just completed the MFA program Master in Financial Analysis program at LBS. We're really fortunate to have her back 
here in Taiwan – very briefly – for this   fleeting moment, so really glad to have you here. I'm going to do this interview in English. [Speaking Mandarin:] If you don't understand anything or prefer to answer in Mandarin, the audience is mostly Taiwanese people, so feel free to do so if that's more comfortable for you. Let's continue speaking English at first.
Great to have you here. Let me ask you, I think you came back to Taiwan a couple months ago. What was the thing that you missed 
most about Taiwan when you were abroad? Of course it's food. I think most Taiwanese will 
agree with me. I think food in Taiwan is super good   and you know London is not the same 
famous food so i do miss food a lot   So on a scale of one to ten,
how happy are you to be back right now? Right now i think it's like nine, but I'm also quite…excited for my next adventure.
Well we're excited to have you here. And before we get started on the serious questions about your experience at LBS and your career, let me ask you a couple of fun questions? What do you think's more fun or makes you happier: learning something new or remembering something that you forgot…like it came back to you? Wow, that's a very hard choice but i guess for me it's learning something new. I think although I am a business double major, but I work in finance, (that) means that you have to explore a lot of new things to keep up, like updated trends. So I'm always learning something new and I think that's the most fulfilling (part) of working in finance. How about this one. If you don't have to work, if you have enough money that you just don't need to work, what would you do with your life? Oh, I think I'm going to just retire…some place with enough sunshine and maybe enjoy the beach. So maybe Taiwan is a good place. So she's saying she would do nothing, basically.
[David:] Okay, that sounds nice to me, too. But let me get back to work.
I'm working right here right now.   Really what we want to hear from you
is about your experience at LBS. But I remember, you know, two years ago when we were working together on the application it was a really fun experience for me
but maybe you can reflect on it. What's your most memorable
memory from that time? For me, I think I got a problem with my GMAT score. I didn't really get a very high score in the end, so I was a bit anxious at that time.
But I decided to just send out  my application – like, "Whatever, we'll see what will happen."
So my little advice would be: If you really want to do it and the GMAT is the only missing part, maybe you should just give it a try.
So don't give up if your GMAT doesn't reach 
your target. You're saying just go for it. [Violet:] Just go for it!
[David:] Don't keep taking GMAT for two more years. Yeah, I don't think that's worth it. Do you have any other tips for people who are
going to be applying to graduate school? Anything that you want to share with them, you know, things to consider before you get started. Yeah, I think that if you do think about applying for grad school when you are still a student in undergrad, make sure you can prepare
(for) GMAT while you're still very book smart. Because I think if you work and try to prepare for your GMAT, sometimes it's not a great idea. That's the first thing. But the second thing
is to repeat what I just said. GMAT is actually just to measure how book smart you are, how intelligent you are.
So if you get a high enough GPA at your undergrad you don't have to worry too much about it. And also there are a lot of schools
(that offer) some alternatives. For example, the London Business School MFA program is a finance program, so they accept CFA Level 1 as a substitute for GMAT and I think you should consider (such options). So for me, I supplemented my CFA Level 1, and I think it helped me to stand out.  Basically, I think what she's saying is:
take GMAT as early as you can  because once you start working,
you become dumber. You're not book smart anymore after you graduate 
from college, so hurry up and take the test. Okay, so you got into one of the best finance programs – the MFA program at London Business School – one of the top business schools for finance. We'd like to hear about your experience.
So maybe you could reflect a little bit. For example, what do you feel is the most important thing you learned during the program? I'd say for me, I had a very clear goal
for my studies in this graduate program – I wanted to find a job in international city. So I did put a lot of effort into job searching and I think London Business School does a very (good) job here. We have very helpful career center and most of your classmates the cohort are also very career-oriented so you can form study groups and help each other on applications and practice interviews or try to ask the assessment center. I'd say that's a very important part of my life in London Business School So one tip is to find those people who want to apply to the same industry and form a group to help each other.
London Business School appreciates people who can contribute to the community. Okay, so from a career perspective,
very strong, a lot of resources. Well i think you knew a lot about finance
before you entered the program. You were a business major but you were still 
working in finance. But what do you think as far as the skills you learned or the knowledge you 
learned? Does anything stand out to you as far as   something they gave you or something you
think is strong about the program? For me, at undergrad, I majored in business administration, so we had a wide variety of subjects like human resources, marketing, and finance. So i didn't really study finance in a very structured way from like basic accounting and capital markets…to more advanced   subjects like restructuring or some niche subject 
like real estate finance. So I do think the whole   curriculum is designed to help you to learn more 
like the corporate finance side, like step by step.
So I think it helps a lot. Of course, I think you really liked the program and you would recommend it to others. But how about you give us a balanced approach, a balanced perspective – how do you think the program could improve?  I personally think that now the cohort is more like 150 people. I would personally suggest a smaller class (to create) more in like opportunities to interact with each other.
If that is something you were considering, like you want smaller classes, maybe London Business School is not for you. And I will say, it's like, people here are super career oriented so if you want to
experience some more of campus life, I would not say that London Business School
has this kind of vibe. You mean because the students are too busy job searching to hang out. exactly like we have   Yes, exactly. We have three terms. The first term,
no one is really having fun. We only started having fun like going out to drink or playing poker starting from the second term. So if you want to some like more like "college life" or "campus life," maybe that is not something for you. Okay, you heard it here:
it's not fun at London Business School. No, I believe you can still have fun there if you try, but i think the point's made. It's very serious, very career-oriented when
you go there, you're there to find a job, and I think that is why most people
are entering the program, right? Yeah, I think so.
I think I'd like to ask you a couple
questions about your experience.   I think you told me you were applying to different 
types of jobs – some on the sell side some on the   buy side. Could you tell us a little bit about the recruiting cycle for sell side (investment banks).   For sell side I think the whole recruitment cycle is quite well-scheduled. Usually it starts from   like August or maybe some firms start as early as July and you have to send your application online.   Then maybe you have to do some online tests and also video interview. This is the part where when you have 
a very close study group that can help,   you can help each other to prepare for that. And after that…like September/October you will have a   first round or second round interview, usually by phone or video. Then, if you pass it you can have   a final round interview, maybe it's a back-to-back 
interview for holiday or maybe assessment center.
Usually that starts from late-October or November 
or maybe until early December. So this is like a recruitment cycle for the sell 
side (of) investment banking. So it starts super early, in September. So how 
do you think someone should prepare for that?  You've just arrived in the city for less than 
a month maybe, so is there something you wish you would have done or that you could do? I arrived in London in late august – last week of August – and then started applications right when I landed in London.
But I wish, actually, I could start applications a bit earlier.   Some of my classmates already sent out applications before they arrived in London. I think that's a smart choice. So you can even start the job search 
before you even get there – wow! Yeah, I think that because finance still is super competitive, a lot of people do so. So you have to act very fast. You applied to some off-cycle programs, too – internships – so could you explain how that works? For off-cycle, it means that you don't really have a scheduled timeline (in which) you have to apply. You have to keep an eye on most firms you are interested in. They usually will pop   this off-cycle option for like three months or six months, starting any time of the year. So you just have to keep an eye on it. It's also a very good choice for a lot of investment banks, they also give written offers for off-cycle interns.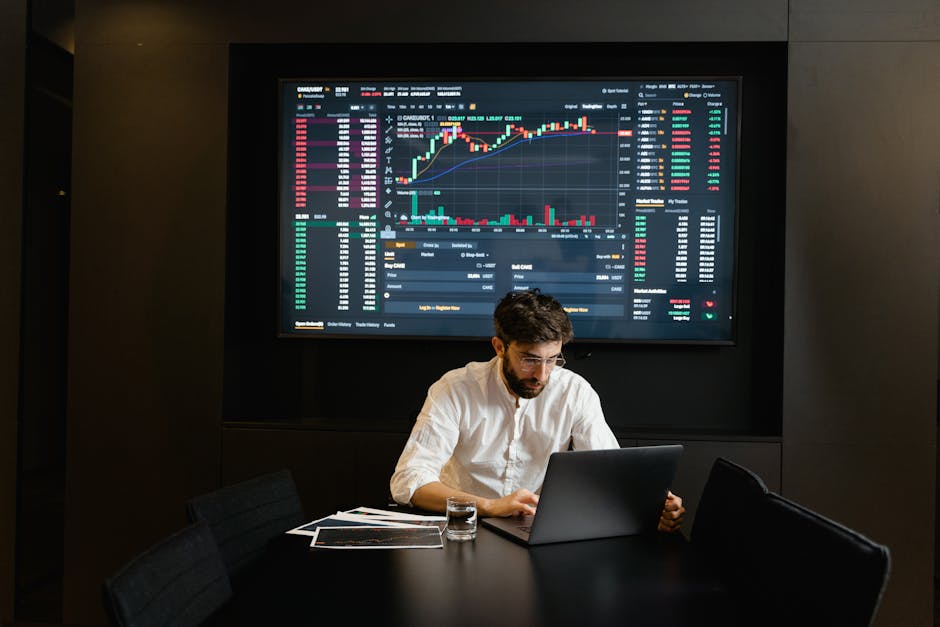 So if you don't get a shot at a summer internship, like a more scheduled summer intern program,
you can still try off-cycle and you can maybe still get a chance to get a written offer. Okay, so if you don't get that fall, early sell-side internship, don't give up. There's going to be a lot more opportunities, right? Yeah. A lot of my classmates didn't get (their)
ideal position in some summer internships. They applied for off-cycle and eventually they still got into their dream firms. Fantastic. So i believe you applied to some
sell-side and buy-side firms, right? You interviewed with both. Do you see some difference in the recruiting process between sell side and buy side? I think the first big difference is the timeline. 
Sell side usually kicks off earlier.
And some of the buy side, they don't really 
have a very structured program, so you have to get some people to introduce you.
You'll have to network a lot to get interviews. But nowadays a lot of big firms like Blackstone or KKR, they do have internship programs, as well. Their timeline is probably the same as a sell-side firm, so you should also keep an eye on it if you want to enter into some big player
on the buy side. Okay, that's helpful. I think you were 
fortunate to get a couple offers on each side.
I believe you have a sell sell-side offer 
from an investment bank and a buy-side offer from a private equity firm. Do you think – so you 
were applying to both sell-side and buy-side – do you recommend other people do that or do you think it's actually too hard and too much work? If you really want to focus on sell side you 
should focus on the sell side. I'd say for buy side, especially for private equity, they are quite selective in terms of people they recruit.
So a lot of people who eventually land on the buy side, they do have sell-side experience from before. For me, I also had a sell-side internship 
before I even got this buy-side interview. For me, I applied to the sell side first and 
after I secured a summer internship offer, I started to apply for buy-side (opportunities). So I think 
you still have to kind of focus and evaluate whether you can get a chance to get an
interview for the buy side or not. You don't want to stretch yourself 
too far basically, right? Yeah, because you literally cannot apply to like 100 firms at the same time, so you still have to be a bit selective.
And also be realistic. So learn to prioritize. Learn how to select. Yeah, learn how to evaluate which kind of jobs or firms you have the highest chances to get into. And still kind of try to pursue (opportunities that are) a little bit higher – to leverage what you can (get) with a prestigious school background. How do you think you can figure that out? Is that how the Finance Club helps you? I think your cohort will help you because – at least for London Business School – a lot of students have some sort of different internship before or they do have full-time work experience.
So you can just talk to them. The Career Center also offers one-on-one sessions with people who have a little bit of experience. They can help you to check your CV and tell you what people are really thinking on the business side, like do you
have the chance to get an interview or not. So basically your community is going to help you. Yeah, that's true. Alright, going back to my previous question that I interrupted myself on. You got both sell-side and buy-side offers at an investment bank and a private equity fund. So between these two offers,
how did you make your decision? I eventually chose to join the PE fund.
There are several reasons. One is location. The PE fund is in Germany and personally I really like Europe, and also my family spent some time in Europe
so Europe is an ideal place for me.   The investment bank job offer is in Asia.
Asia is rising…super fast and has a lot of growth prospects, but for me as a native Mandarin speaker and growing up in Taiwan, I can always have a chance to go back to Asia
if I want to. So eventually I chose  to start my career in Europe first.
The second thing is more about lifestyle. The lifestyle on the sell side is super demanding. 
Their work hours are super long.   Especially in Asia you have to work until two a.m., three a.m.
Every day. Personally, I don't think that's very sustainable.
So the lifestyle on the buy side is more okay for me. So that's another reason why I chose
to join a buy-side firm. I hope you won't be working until two and three 
a.m later this year and saying, "Oh wait a minute. I'm still working really hard." I believe you'll have
a few of those nights, here and there. For the students that get into LBS, they are 
going to be job searching in the UK and in Europe, so if I'm job searching in the UK, do you have any tips for somebody who… that's their goal? I think first of all, start as early as 
possible because, especially for finance jobs, they do recruit spring interns when they are
in the first year of undergrad.
So you are facing a lot of people who have prepared pretty well.
Some of my friends even started as high school students – they were already preparing to get into the finance field. So it's a bit crazy. If you're just like me, you're like growing up in Taiwan and then go to graduate school you need to expect to compete with this kind of people.
So you have to prepare as early as possible. The second thing is to try to talk with people in the industry. Just use LinkedIn or your alumni network. That will help you understand what is happening in this industry, what kind of people they are seeking. Maybe there's some hidden opportunity they could you introduce you to. So networking also plays a very important
part in the job search in the UK.   Okay, get used to networking, that's
the bottom line there, I think.   I think since Brexit there's been a lot of stories about more and more finance jobs leaving London and maybe going to other financial centers in Europe, perhaps Frankfurt or Amsterdam or other Asian cities. Alright, so if I'm job searching in Europe, I might find some opportunities. Do you have any tips or anything you want to say about job searching in Europe beyond England and the UK? Europe does have a lot of opportunities, so 
first of all I would say if you do speak a European language, whether French, German, Swedish,
like a northern European language,   that would help a lot.
But if not – like me – I don't 
really speak fluent German, but I still landed a job in Germany. I think the key point is to network.
I got this job interview from one of my friends. So networking plays a super important part if you don't really speak a (local) language there. Okay, once again the bottom line is networking. Well I'm really impressed you were able to get 
this job in Berlin, in Germany. I'm really excited   for you, I really don't want you to leave Taiwan. 
Don't leave! She's leaving us really soon.
I'm glad that we had this precious opportunity to 
talk to you before you relaunch your career.   It's my pleasure. I'm really excited to hear about what's going to happen in the next couple years. Hopefully you'll come back to Transcend 
Talks in a couple years to share the next   exciting adventure in your career. Yeah, if I have some great stories to tell,
I would love to share. Appreciate that, thank you, Violet.
Congratulations. Thank you! Thank you! Take care. Bye, everyone!.