WELL, WE'LL SEE EXACTLY WHAT HIS PLAN IS FOR THAT BUYOUT. >>> ON TRACK TO ERASE THAT POST-FEDERALLY, THIS IS WHAT THE FED CHAIR SAID YESTERDAY ABOUT HOW FAR THE FED MUST GO TO SUCCESSFULLY COMBAT INFLATION. >> I THINK WE'LL KNOW WHEN WE GET THERE, REALLY. HONEST LI VLY, YOU WOULD HAVE POSITIVE REAL RATES AND INFLATION COMING DOWN BY THEN, POSITIVE REAL RATES ACROSS THE CURVE. I THINK THE NEUTRAL RATE IS PRETTY LOW THESE DAYS, SO I WOULD THINK IT WOULD, BUT YOU KNOW WHAT, WE'RE GOING TO FIND THAT OUT EMPIRICALLY WE'RE NOT GOING TO BE COMPLETELY MODEL DRIVEN ABOUT THIS. WE'RE GOING TO BE LOOKING AT THIS, KEEPING OUR EYES OPEN AND REACTING TO INCOMING DATA ON FINANCIAL CONDITIONS AND WHAT'S HAPPENING IN THE ECONOMY >> ONE OF THE MORE INTERESTING POINTS HE MADE, JIM, THAT HEADLINE IS WHAT CONSUMERS FEEL AND THAT'S LEADING A LOT OF PEOPLE TO SAY OIL IS THE KEY NAT GAS IN EUROPE EXPLAINS A LOT. >> IT'S A FUNCTION OF THE FREEPORT FACILITY THAT DAVID TALKED ABOUT YESTERDAY LOOKS LIKE A LONGER OUTAGE >> END OF THE YEAR POTENTIALLY, FOR SOME, NOT ALL.
>> RIGHT I THINK A LOT OF US PUZZLE OVER THE FOLLOWING. HOW COULD THERE BE SUCH VORACIOUS, FURIOUS BUYING AND BEGINNING AT 4:00 A.M., REMARKABLE UNWIND. WHAT HAPPENED? WHO WAS WRONG? WERE THE BUYERS WRONG OR THE SELLERS? I COME BACK AND SAY THERE WERE A LOT OF PEOPLE WHO WERE INSTANTLY SAYING, YOU KNOW WHAT, HE MEANS BUSINESS, 75, AND THEN A SECOND THOUGHT PEOPLE SAID IF WE PARSE IT, HE SAYS MAYBE 50 HE NEVER SAID WHAT YOU REALLY WANT WHICH IS, LOOK, I WILL FAVOR JOBLESS, FAVOR UNEMPLOYMENT OVER INFLATION. I WANT PEOPLE TO STOP BEING ABLE TO JOB HOP, STOP BEING ABLE TO GET RAISES AND GET LAID OFF. JEROME POWELL IS NOT THAT KIND OF GUY SO THAT'S A HARD THING FOR HIM TO SAY WHAT I SEE WHEN HE SPEAKS IS IT TROUBLES HIM TO SAY WHAT HE HAS TO DO, WHICH IS FAVOR CAPITAL OVER LABOR IT TROUBLES HIM.
I THINK WHAT A LOT OF PEOPLE ARE THINKING ABOUT IS HE CAN NO LONGER BE TROUBLED HE HAS TO SAY, I HAVE TO GO ALL IN, PEOPLE GET FIRED, LAYOFFS, AND THAT WILL DO IT UNTIL WE GET SOME SORT OF RESOLUTION FOOD, OIL, AND SUPPLY CHAIN. HE WAS UNWILLING EXCEPT FOR RIGHT AT THE END WHEN HE SAID A YOUNG COUPLE SHOULD BE MORE CONCERNED.
HE'S GOT TO BITE THE BULLET. >> THE MEDIAN YEAR-END DOT PLOT HAS GONE FROM 1-9 TO 3.4 THEY'VE GOTTEN MORE AGGRESSIVE >> THAT'S WHAT I THOUGHT AND WHY I THOUGHT PEOPLE BOUGHT. THERE ARE TOO MANY PEOPLE WHO FEEL THE HECK WITH IT, LET'S GO VOLKER I'M LOOKING FOR A '94 SCENARIO, MULTIPLE RATE HIKES AND IT WORKS, THREE TO SIX AND IT WORKS. DAVID, I THINK THERE ARE A LOT OF PEOPLE THIS MORNING WHO HAVE REMORSE AND SAYING, YOU KNOW WHAT, WE HAVE TO SELL TECH THAT'S A WHOLE OTHER ISSUE WE HAVE TO SELL EVERYTHING, BONDS, STOCKS, BECAUSE HE'S A FAILED FED CHIEF I HEARD ALMOST EVERYONE THIS MORNING CALL HIM A FAILED FED CHIEF. >> REALLY? IT'S GONE THAT FAR >> I THINK IT HAS. >> THERE IS THIS LABEL BEING APPENDED TO HIS TENURE >> I'M NOT BUYING THAT >> I KNOW YOU'RE NOT I KNOW YOU'RE NOT.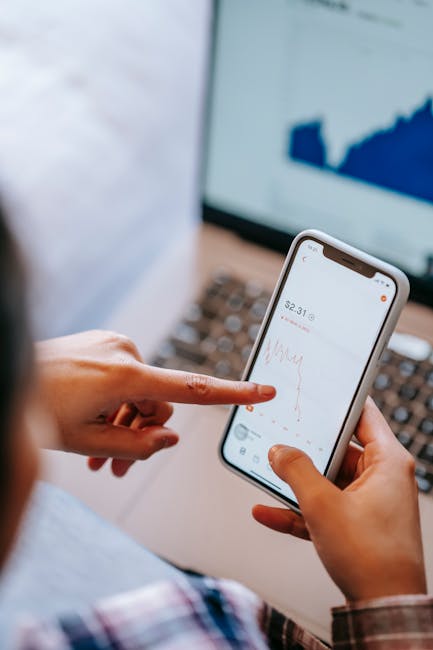 THINGS TURNED LAST NIGHT, RIGHT? >> YEAH. >> IT'S BEEN A STORY I'VE HEARD A COUPLE TIMES THE SWISS WE POINTED OUT RAISING RATES. YOU KNOW THE SWISS NATIONAL BANK OWNED $177 BILLION IN U.S. STOCKS >> YEAH? >> YEAH. INCLUDING A LOT OF TECH STOCKS >> OH, MY GOD. THEY'RE LIKE TIGER GLOBAL — >> NO. YOU KNOW, THEY CHANGE THEIR LANGUAGE ON A POTENTIAL CURRENCY INTERVENTION >> DAVID, THAT'S — >> THEY DROP THE ONE-SIDED COMMITMENT TO GUARD AGAINST CURRENCY DEPRECIATION.
THEY'VE BEEN FOCUSED ON KEEPING THE FRANC STRONG, BUT — AND WE WON'T KNOW, BUT THERE IS A QUESTION AS TO WHETHER OR NOT THE SWISS NATIONAL BANK WITH ABOUT $177 BILLION IN U.S. STOCK MAY NOW PROCEED TO START TO SELL SOME TO KEEP THE SWISS FRANC STRONGER >> HOLY COW. OKAY SO, LET'S SAY THAT — >> BY THE WAY, DON'T KNOW, BUT I'VE HEARD IT FROM THREE SEPARATE PEOPLE THIS MORNING ASKING THE QUESTION. >> WHAT'S INTERESTING IS THE STOCKS THAT GOT HIT THE HARDEST BETWEEN 4:00 A.M. AND 5:00 A.M. F WERE FAANG AND A COUPLE SEMIS. ISN'T THAT THE MOST OBVIOUS? LOOK AT THE ONES — YOU ISOLATED THE ONES THAT ARE MOST VISIBLE YOU'RE NOT SELLING CARVANA YOU DIDN'T BUY AIRBNB. >> A LOT OF APPLE. >> THIS IS WHAT THEY POOWN. IT MAKES SO MUCH SENSE >> AGAIN, THE IDEA WOULD BE THAT YOU'RE SELLING TO MAKE SURE YOU KEEP THE FRANC STRONGER. >> THEY SELL WHATEVER THEY HAVE, RIGHT? >> I DON'T KNOW.
I'M NOT SURE WHAT'S GOING ON, JIM. >> WHEN I WAS WATCHING THE SELL-OFF AND I SAID TO MYSELF, OKAY, THEY'RE NOT SELLING WALMART — >> BY THE WAY, RAISING RATES YOUR CURRENCY IS — YOU'RE HELPING YOUR CURRENCY. IT'S NOT CLEAR TO ME EXACTLY >> DO THEY THINK THEY KNOW WHAT THEY'RE DOING MRN THAN ANYBODY ELSE >> I DON'T KNOW. >> I WAS PUZZLING OVER WHY THESE STOCKS, THE MOST NAME BRAND VISIBLE STOCKS, INTEL, TOO, THESE WERE THE NAME BRAND GUYS, AND THE REST OF THE MARKET WAS NOT GOING DOWN I'M TRYING TO THINK, WHO IS URN L — UNLOADING? THERE'S AN AGGRESSIVE SELLER IN THE MARKET.