Hello friends I'm Dr. Özgür Duymaz today we will talk about how easy to learn finance and accounting i believe that it's not difficult to learn them you can be a student, trader, business people, manager or a staff. I'm sure that you can make better what you do by using simple finance knowledge. For example your are a sales manager or a candidate. Do you think it's not important to manage your department budget ? Many people take a MBA program for this reason. You know, it will be easier to do it for you by knowing logic of finance. Or you want to establish your own business.
It is a big or small business. It doesn't matter. You need a financial business plan, for you and for potential investors. Another case, you are willing to invest a listed company from Nasdaq. If you are able to analyse the financial statements of the company you will invest, the result of analysis will probably effect your investment decision. Today I would like to prepare a business plan for a small business on excel. You can do it with me at the same time. Just write the parameters I gave on
a excel file than keep moving with me. Please note that on the next video we will prepare financial statement with you I would like to show a business plan for small business for instant a restaurant This's a simple mathematical model … … which shows us how much money we need as a capital and how much money … … will might return Of course with some assumptions… … sales, expenses, cost, payments, maturity etc. etc. According to our market research… … we are planning to put ten tables… … in the restaurant …
… and each table has four chairs. It means we have 40 chairs. Open the month hour, it means 10 hours per day. The restaurant will open x 30 hours. It means 300 hours it will operate per month. Average sitting time for each client's, each customer is 1 hour. and we calculate total customer number for month is… 40 chair x 300 x 1 hour and Average unit price we assume $10. It means total market revenue is … 120000 If you look at the expenses … … we assumed that this restaurant rent cost will be … … 15000 Staff cost is we assume that maybe five maybe six staffs. We need for every day. It means $25000 It is a staff costs. Cost of good solds (COGS) it means production cost, food cost … … is 30% percent of the sales. And contigency means maybe … There will be some cost which is unpredictable I assumed that $3000 dollars. And you know some sales will be cash some sales will be …
… by using credit card. We assume that sixty percent of the sales will be … … via credit card fourty percent is by cash. And you know bank deduct… … 0.5% from credit cards as a credit card commission. And the tax rate according to this states 20% we operate. We need of course while during the operating restaurant. We need fixed asset (FA) budget decoration, kitchen, materials something like that. We assume that this is $150000. Useful life for fixed asset is five years. It means we can use fixed assets… …for five years and after five years we should renew it. And it means according to accounting law … … 20% for each year is a deductible cost from revenue It means depreciation expense. and You know… … if you divide 20% / 12 months. It means 1.67 percent for each month … … as the depreciation costs that we can record it. If you look at the payment maturity cost of good solds … … it means suppliers from foods, water … … maybe a drink, some drinks, maybe alcohol. We should pay with in … one month. And we will pay fixed assets with three …
… same three equal installment. Other expenses which are rent, staff and contingency … … is will be at the same month. Maybe you can find another expenses you can add. And first of all we will prepare … a profit & loss statements. And we will put the sales a month that we will calculate .. after that we will write expenses here and we will find the gross profit and … … we will calculate a tax from gross profit and we will find net income. It will show us the each month by month … … earning off this restaurant that we will … … planning to operate. And i will write the sales. This is sales of a month. We assume that all month sales will be same. But in fact in fact … … you will first month maybe you can put it less than the … .. other and you can increase it. And here… … costs … … expenses … … this is sales x 30% … but we should fix 30% here … … formula we should put a dollar …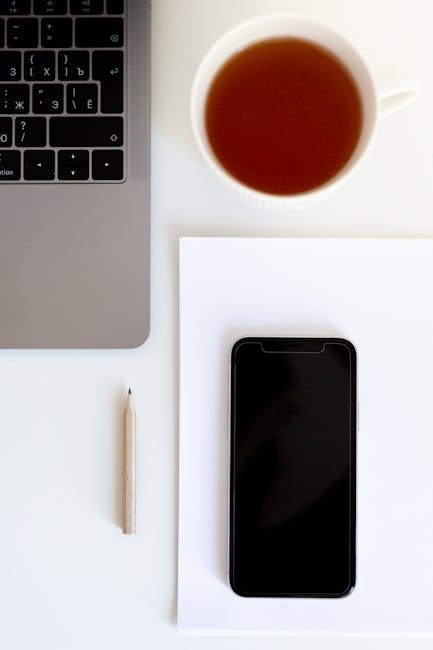 Look at that … … cost of good solds … the other cost is rent This is 15000. Staff costs… … also credit card commission … … it means you know the sales 120000 It was 60% of the sales x the credit card commission rate is … 0.5% bla bla bla 🙂 I need to fix this sales sorry … contingency … … also depreciation costs … This is fix assets budget we already calculate month rate of depreciation rate which is … … 1.67% and always we should fix don't forget to fix it … … it is the cell that you work on. sorry I think something wrong because we also should fix … depreciation cost … We can calculate total expenses we can calculate total expenses we can calculate total expenses Now it is easy to find gross profit Now it is easy to find gross profit This is sales – cost sum expenses This is also tax base or tax rate is 20% Grost profit x 20 tax rate and I will fix it don't forget it don't forget to it and finally…
It is enable to find our net income gross profit – tax yes this is profit & loss this is profit & loss statement Yes now nice. Looks like but how much money … … we should inject as a capital to calculate it. We need a cash flow forecast. At the begining of the months … … then incoming cash … … cash out … … and finally … we need at the … … ending of the months. yes This is zero cash. Incoming cash can be capital. Also sales from cash or cash sales. … or sales … credit card If you look at cash out it can be cost of goods solds … … production cost, can be rate, can be staff cost … … it can be contingency … … it can be fix assets … yes now i will not write anything … … into the capital sales we will find it later.
And cash sales you know … … 40% of the sales will be cash because 60% credit card. Cash means they will collect at the same month sales will happen. Sales x 40% and rest of them … First month's sales will be called cash. Second month as a credit card and … … by using credit card rate. Don't forget to fix it. Total incoming cash for each month. Cashout cost of good solds you know … Cost of good sold will pay next month after one month. It means cash flow first month … We will pay second month. We can continue formula … … rent cost will pay same month … begin of the month. Rent order require one month rent as a deposit we should at it. And staff cost we should pay end of the month. And contingency you should pay end of the month again. also we add here … … credit card commission. Shouldn't forget it. This is important. and fix assets We should use three equal installments. One 50000 another 50000 total 150000. And tax will pay end of the year. It can be a quarterly bases depends on the government We need a total tax will pay and of the year.
Yes lets calculate it total cash out. I wanna show something. Yes end of the month sorry. Yes. Beginning of the month 0 – Incoming cash + cash out And first month end of the cash transfer the second month begin of the cash. Look and again formula this is go You know end of the month's cash can not be minus. This minus 60. This is cumulative. The maximum minus is third month.
It means if we injected this money for example capital Ok. First month is ok but look at that … It means at least ….. capital as this money. This is important for startup. But this is the best scenario. The worse scenario that for example ….. about the sales what if the sales decrease 60% (80% on excel). What will happen. Look at that and look at now income … and still we need money. Instead of approximately 80000 At least this money For this business And end of the day we have a….. profit & loss statements also cash flow statements ….. and according worse case ….. this is our monthly income net income and this is our cash flow. and at least we need this capital Thank you for watching don't forget to subscribe to be stay tuned..