Friends, you might remember when we brought a video covering all the TATA group of companies where we covered all the details about every company in 2 parts so that you get an idea about TATA companies. and since the video was liked by many of you, we have brought another addition covering the BAJAJ group of companies. and there are many companies of bajaj which are traded every day and many you might know or not so let's start and cover all the companies under Bajaj.
I Jagdeep Singh welcome you to the Groww youtube channel, if you haven't subscribed please do so that you don't miss our important videos. Let's move to the first company whose market capitalization is the highest among all the bajaj-owned companies. and comes from the NBFC sector named Bajaj Finance. It is assumed that in the NBFC business risk is more due to which many NBFCs diversify their businesses. If we talk about Bajaj Finance it is regarded as one of the most diversified NBFCs of India which is a subsidiary of Bajaj Finserv Next comes that what products does this company offer in the consumer finance As you can see on my screen, these are the products listed like durable finance, lifestyle finance, digital finance, EMI card, gold loan, home loan, retailer EMI, etc after which you can get an idea that this company offers most of the products used under consumer finance.
Whenever it is talked about an NBFC, their NPAs and credit rating is the most important If we speak about Bajaj Finance, its gross NPA is 0.55% and net NPA is 0.19% but one important parameter which the Supreme Court passed for some companies to stop Of NPAs If we leave out its impact, the company's gross NPA comes out to be 2.86% and net NPA of 1.22% but after comparing these numbers to its peers their numbers are very attractive. If I speak about the CRISIL long-term rating, it has been given a rating of AAA on long-term debt instruments. Now let's speak about some financial numbers, as you can see on my screen, the market capitalization is around 289000 Cr due to which it becomes a large-cap company, whereas its price to earnings ratio is 72 and it is a bit higher as compared to the industry's ratio In the past year, the company has given a return of 10% to its investors and if we speak about CAGR, it is around 25% which can be considered healthy. Its ROE is around 20% which can be considered an okayish number as compared to its peers. Let's move towards the second company named Bajaj Finserv and what is its business.
It promotes financial services in India, for example, investments, insurance, NBFC, and wealth management. So it is basically the holding company which invests in its subsidiaries and sell their products through them. For this, you will need to understand the Bajaj architecture and corporate structure to know why is bajaj finserv important As you can see I am displaying the structure of the Bajaj group of companies where at the top is Bajaj holdings and investment ltd under which comes Bajaj Finserv ltd, which holds 3 companies named Bajaj Finance, Bajaj Allianz general insurance ltd and Bajaj Allianz life insurance ltd.
Under these 3 companies, Bajaj Finserve has 52.7%, 74%, and 74% stake respectively. Speaking of Bajaj Allianz general insurance, its asset under management is around 21000 Cr but it is important for us to know the product mix of the company, for which I will take you to my screen I am showing you the product mix from the financial year 2018 to the third quarter of 2021 where the major portion is in the Motor sector where the stake is 42% in the current quarter, followed by health of 7%, group health of 10%, liability engg of 16% and agri crop insurance about 19%. meaning the company has even penetrated the crop insurance sector in the past few years. The interesting fact here is that both the insurance companies have recently gotten into digitalization to enhance the customer experience. Let's speak about the company's financials for which I will take you to my screen, the market capitalization is around 142000 Cr the PE ratio is around 23, and the company's ROE is around 21.78% and the company has given a -7% return to its investors Let's now move to the next company named Bajaj Motors and I want to tell an interesting fact Rahul Bajaj who is the current chairperson of Bajaj Auto who took the lead after 1965 after which the value rose from 72 million to 120 billion where Bajaj Auto has started exporting their parts internationally.
In 2005, Rahul Bajaj held the position of MD after which he launched Pulsar in the motorcycle department after which the market changed and the demand for their products rose steeply. After targeting the motorcycle segment, in 2007 Bajaj Auto bought a 14% stake in KTM If we talk about the current stake, it has been raised to 48% from which you will get to know that how Bajaj targets a segment and positions their products in a way where customer demands can be met. Speaking about the motorcycle department, it is expected to grow with 7.33% compounding growth rate. After this let's speak about the financials of Bajaj Auto, where its market capitalization is around 119600 Cr PE ratio is around 25, and ROE 23.18%, net profit margin is 17.39% of its competitors Here their immediate competitor is HeroMoto corp whose net profit margin is 10%, if we speak about the debt to equity ratio it is around 0.01% meaning it is a company with close to zero debt and Bajaj Auto has given returns of 31.48 % to its investors in the past year.
Let's now speak about Bajaj holdings and investment ltd which the topmost company in their architecture whose stake is there in all the companies. I will take you back to my screen where BHIL has a stake of 33.43% in Bajaj Auto, 39.29% in Bajaj Finserv, and 51% in Maharashtra scooters ltd If we speak about the company's business model, they invest and their income is generated through dividends. or the companies in which they have invested give them their income. If we speak about the company's financials, the total market capitalization is around 35900 Cr, PE ratio is around 11.53% and ROE around 11.26% Speaking about debt, it is a totally debt-free company and has given -4.82% returns to its investors in the past year. Let's quickly move to the other company named Bajaj Electricals, and what is their business I'll be giving on the next screen.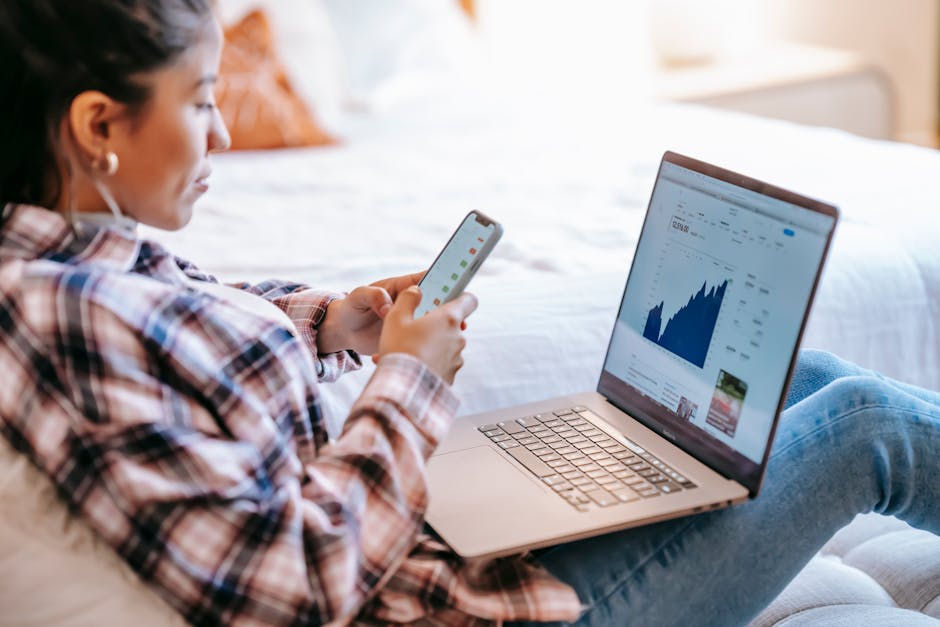 The major business is spread across consumer products like appliances, fans, and lighting. the company also exports and is involved in EPC meaning illumination transmission towers and power distribution. The company has 500 customer centers and is widely spread across India. They have not only set up in India but also have partnered with foreign companies to spread all over the world. Now if we speak about some deals, as you can see on my screen, delta controls Canada for integrated building management systems. Greystone of Canada and Magnum energy of the USA for wired and wireless sensors The company has also partnered with Morphy Richards of the UK for kitchen appliances and recently the company has invested in Sterlite lighting for manufacturing energy-saving lamps If we speak about the financials of the company, its CMP is around 1069, the market capitalization is around 12228 Cr the PE ratio is 114 and if we compare it to the industry's PE of 71, it is very high.
Another interesting fact about the company is that it has given a return of 96% in the past year to its investors. but if I speak about the low of the company during covid, its share price traded at Rs 350. The share price has nearly tripled now as compared to the lows during covid. Let's now speak about the next company which comes under FMCG and targets specific segments named Bajaj Consumer care. The company's business majorly targets 2 segments as hair oil and skincare The company launches its products under these 2 segments and the demand for its hair oil is very high in the rural sector. The company has a total of 24 lac retail outlets which gives us an idea about the penetration and presence of the company across India.
The flagship product of the company is Bajaj Almond hair oil and the market share of the company is more than 60% in this segment If I tell you about the hair oil segment, there is already a leader in it who has the most market share. If we try getting to know the hair oil market and its leaders, if we speak about the whole industry the overall market leader is Marico whose market share is 46%, second comes Bajaj whose market share is 10%, Dabur at 8%, Emami at 7%, and Shalimar at 3% now if we see the non-coconut hair oil segment, Marico's share reduces to 17% and Bajaj's share at 15% meaning the market share of Marico is high in the coconut segment which means that they have a huge market share overall.
Now you must be thinking that why not Bajaj and Marico introduce their products in other market segments too but many companies have tried doing so and have failed but if we talk about Bajaj's total market share has improved from 7% to 10% in the past 10 years. And recently Bajaj Consumer care had acquired Nomarks which is a skincare cream that comes from the ayurvedic segment. Now let's speak about the company's financials, the market capitalization is around 3039 Cr and the PE ratio is 16.89 the company is almost a debt free company and has given a -8.02% return to its investors in the past year Now let's talk about the next company named Bajaj Sugars ltd, it is India's leading sugar and ethanol manufacturing company. This company has 14 sugar plants and is spread across India where there is a good production of sugarcane. Other than this, the company manufactures fuel ethanol and it manufactures 38 million liters per year but they are expecting a rise in it, so they have increased their production capacity from 38 million to 218 million liters per year.
But this can be known only in the coming time and how will it impact the company's financials. Other than the company has started two mega thermal plants to diversify its business in UP Let's now talk about the financials of the company, the market capitalization is around 741 Cr, currently a loss-making company hence no comments on the PE ratio ROE at – 1.9%, debt to equity ratio at 2.03 meaning the company has a lot of debt. The company has given a 2.03% return to its investors in the past year Let's speak about the last company named, Bajaj Healthcare which comes from the pharmaceuticals sector.
Other than this the company manufactures different kinds of chemicals like amino acids and also manufactures API's used in pharma Let's quickly talk about the company's financials, the market capitalization is at 683 Cr, the PE ratio stands at 8.84 whereas the industry's PE is 25 and if compared it is very low, ROE is 16.02% and debt to equity ratio at 0.52 and the The company has given a return of 114% to its investors in the past year..