Welcome back to the "fintech, the paradigm shift in finance" course. I'm Jisu Kim from the service strategy team at Kakaopay, one of Korea's leading fintech companies. Let's begin today's lecture, "Future of data-driven finance". The Economist stated that data is the new oil, as it is now the most valuable resource available to businesses worldwide. A company with better access to data is equal to having the full ingredients to build better services. In this lecture, we will explore how the fintech industry is changing under this data economy. Let's begin. Four drivers are further accelerating changes in the financial industry. The first driver is of competitive pressure. There is heated competition in the market due to the entry of new players, such as Big Tech and non-financial platform providers. At the same time, the expectation level of the customers is very high. With the rise of the digital natives and the younger generation, accustomed to the digital economy, seeking customized financial services is becoming a new normal. In the same context, the sales approach of financial products is changing from relationship-based to quality-based, meaning that the level of personalization plays a crucial role in the decision making process.
Emerging technology and its constant developments are one of the drivers. A company's ability to use and apply data is, now, a minimum requirement, as the application of data technologies is expanding really fast. Simultaneously, the regulation is also changing rapidly to reflect technological development, as it is now shifting toward openness. Financial regulations in several countries are in review to support more data sharing and utilizing, while guaranteed privacy. We will cover more details on this driver in the next slide. Most markets are moving toward an open data environment by introducing related policies and regulations. China categorized personal information into general and sensitive and relaxed requirements on user consent. In the 13th five-year plan, China addressed big data as a strategic industry of the country.
Europe defined anonymized data with a recital of GDPR, which is General Data Protection Regulation, stating that no user consent and protection is required for anonymous data. Similarly, the U.S. also relaxed requirements on user consent for using personal information. Same trends applied: Japan defined unidentifiable information with amendments to the protection of personal information. South Korea, recently passed amendments to three primary data privacy laws, which are the PIPA, the network act and credit information act. Details are varied by country, yet changes are made toward to pursue better use of data. Now, let's look at how these changes can shape the business with an example. In Korea, the amendments of data privacy laws brought a new business model called "MyData". This model ensures that an individual customer has the right to their information, ensuring data sovereignty.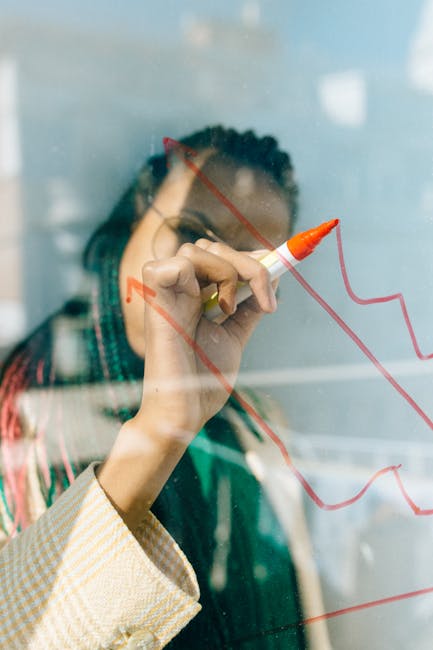 Therefore, the customer can request to provide his data in financial institutions, such as banks or insurers, to a firm licensed for MyData business. Financial institutions and fintechs have to open up the customer's data through open API, upon request. By doing so, MyData firm aggregates customer data and deliver value-added services. Before MyData business, fintechs were providing personal financial services with screen scrapping technologies. With the customer's consent, the fintech company analyzes the data delivered by the 3rd party data aggregation agents, which captures the data by getting access to the customer's bank websites with provided ID or password and accredited certificated system. However, MyData business will directly connect the API with either financial institutions or intermediary institutions officially selected by FSC in Korea. In this way, MyData companies will receive more precise, comprehensive data and provide easy-to-use services, compared to before. Then, what are the types of services in MyData? There can be numerous applications, yet the four services are the typical ones to address. As an extension of PFM, which is Personal Financial Management services, MyData companies can aggregate all types of financial data of customers in one app for a comprehensive view.
MyData companies can provide in-depth financial analysis and guidance. It can also develop alternative credit rating or customized financial offerings and recommendations with data aggregation through API. Apart from these examples, MyData firms can further explore other opportunities with more data, of course. Furthermore, this concept of MyData will not only applicable in financial industries, but also in others. Non-financial data from sectors such as commerce, or social media, will allow MyData business to develop better services in customers' daily life.
As an example, this might be a day with data-driven services in the future. A customer will notice the total outstanding balance from the AI assistant to start the day. He might, then, checkout personalized offering and community financing and go through a simple purchase process with a chatbot, not only financial advice, but he might also receive lifestyle suggestions throughout the day. Also, he will receive in-advanced coupons through purchase prediction during the day. To end his day, he will check the comprehensive financial report and pre-alert based on behavior prediction. In summary, the open data environment will fasten data-driven services in our everyday life. These services will better aim to fulfill customer needs with four key characteristics, discussed in the other sections. Now, it is the end of the lecture. So far, we have discussed various topics related to fintech, including introduction, key features, regulations and data. Although we covered those topics generally, due to the time constraint, I hope you found this lecture useful to get an overall understanding of fintech. Thanks for watching today. .