Good morning and welcome to
our fourth grand rounds this summer at UC San Diego Health, I'm really excited this morning to kick off an international symposium so as usual Dr. Chip Schooley and myself
are co-hosting this and our live viewers are streaming this on the UC San
Diego Health YouTube channel for those live viewers the menti code
for asking questions is listed on YouTube under the description of the
video and the focus of course of the
symposium is on timely topics related to the SARS-CoV-2 pandemic and
we'll be back again next week with more information
at the end of this session, so without further ado i'm going to ask Dr Schooley
to introduce our speaker today. iIm delighted today to have with us
professor Ky Yuen, who is the Henry Fox professor in
infectious diseases at Hong Kong University.
Dr. Yuen has a
distinguished history in respiratory viruses
that began 30 years ago and he's developed the most
comprehensive and most important center for the
study of respiratory diseases in south asia. During the course of this
he has developed a whole cadre of young exciting trainees who will carry the the torch forward for many years to come. We've asked him today to talk about his perspective related to
SARS-CoV-2 as someone who's been dealing with
these respiratory viruses for many years and we look very much forward to
what he has to say.
Before we let him speak i want to thank him in particular
for being willing to do this at midnight in Hong Kong so please give him
an extra bonus for the time zone change that he so
graciously accepted. So without further ado, Ky
please carry forward. Thank you,
let me start the powerpoint running okay so thank you to professor
Schooley and also Dr. Longhurst for
inviting me to give this grand rounds. I just want to share what
we have in Hong Kong from the year 2003 to now how we manage these
very interesting infections now so this is our airport in the year 2003 it looks
exactly the same now it's empty and in the year 2003 we have 1700 cases with
many deaths and the result is that we have a major loss in terms of
economy and at that time our key questions
include first find and control the source of SARS-Covid to
stop recurrence and the second is how to improve our
epidemic preparedness so these are very important questions
that would be important for us in the years to come and especially
this year.
So what happened in 2003 is that we are
one of the free teams that isolates the sars coronavirus
and we are the first to prove by viral low profile and also serious conversion
in sars patients when compared with the controls so this
is the clinical association that we have proven that leads to our subsequent
research now besides finding the virus we notice
the initial cases of sars in many Chinese in Southern China
are those who are at wild animal traders, lofters of
animals, chefs and because of this where we look
for the virus in the animals and finally found that the civets in the
shenzhen dongman wildlife market are carrying
this virus we are so happy we think that we find a natural reservoir
of disaster on the virus but it turns out that we are completely wrong,
because when we go to the farms very few virus
very few the slaughterers in the farms are carrying the virus
only and some antibodies in fact the rtp cell
testing are all negative whereas in the caged
civets inside the guangdong and also the shenzhen market they are strongly
positive and in fact when we find the wild
civets none of them are carrying the sars coronavirus
so the conclusion is that the market civets are just intermediate
or amplification host and we still do not know what is the natural reservoir
in the year 2005.
Then what we do is actually to do a
surveillance in the wild animals in the rural area of
hong kong now so the gray area is the hong kong special administrative
region the dark area is made in china and you
can see that shenzhen is here so you can see that we sample
multiple rural sites in hong kong and two sites are positive for this
bad sars coronavirus in the chinese who's had civets
and in this position it is only 16 kilometers
away from the shenzhen dongman wildlife markets and that is quite important because
uh these are the chinese also bats which are roosting on the roof of a cave
below is a water tunnel in terms of hundreds and thousands
and at a close look this is the chinese horseshoe bats
and within sample their oral cavity and also
the fecal materials produced by them 39 percent of the chinese horseshoe bats are carrying
this what we call the sars that sars related coronavirus which is actually
very close ancestrally to the human sars coronavirus. Now so we publish it
in the year 2006 in PNAS another group that probably
should around two weeks later in Science.
So with these findings and
in the year 2007 we published a review in the Clinical Microbiology Review. In the last paragraph of this review on should be ready for the in re-emergence
of science crusaders the presence of a large reservoir of
sars covid like viruses in horseshoe bats together with
the culture of eating exotic mammals in southern china
is a time bomb and the possibility of the reemergence of sars and
other novel viruses from animals or laboratories
and therefore the need for preparedness should not be ignored
so that is our conclusion three years three to four years after the sars of
2003 so with all this experience the hong kong government
has done quite a lot of things for pandemic preparedness
due to this incident in 2003 they set up the center for health protection in the
year 2004 recruiting many more public health
officers which are epidemiologists and they strengthen the rapid molecular
diagnosis in all public microbiology laboratories
and we then have an epidemic response plan with three levels being executed
and chaired by important people in the government and
we have a mildly improved information technology system so that we can do
real-time surveillance and notification for unusual infections and now breaks
and the system actually connects between all the hospitals
and the center for health protection we have a very
large stockpiling of personal protective equipments and drugs
including of supplement and nemovia and we launched yearly campaign to
increase the vaccine uptake for influenza
and pneumococcus vaccine and we built many high-level air
bond isolation facilities including an infectious disease hospital with 108
beds or high-level airborne isolation that's
in single rooms where 120 air isolation icu beds and 1200
air isolation beds distributed in 10 regional hospitals
we have yearly dreams for community and hospital outbreaks
mainly for acute respiratory infection outbreaks
and we ask all our health care workers, doctors and nurses to attend
infection control course once they're employed
this is mandatory in the contract and they have to attend a refresher course
every two years and there is marked increase in future research funding for
the surveillance of novel animal viruses and have many
mainland collaborations and of course the research funding is
actually very essential to us otherwise my department cannot be
sustained with all this funding our department has
discovered more than 60 novel viruses at the university of hong kong including
many human viruses and animal viruses and two of the most important viruses
is the bats science related coronavirus
and the other is the most related bat coronaviruses in total
we have discovered a third more than 30 coronaviruses as a result of the animal
and human surveillance so with all this preparation for the
last 14, 16 years we finally
received some soft intelligence from mainland china
on the 30th of december last year that there is a cluster of pneumonia in
Wuhan in theory related to sars covid
of the year 2003.
I immediately reported to
our minister of health which is called the secretary of food and health in hong
kong and an alert response level is
immediately launched and with actions by the center for
health protection the border custom control
and the hospital authority so the actions include thermal scan at border
for all incoming travelers we give we tested
for every travelers who are recently coming back from Wuhan respiratory
symptoms of fever using a Pan-Sars related RT-PCR test and we have hospital infection control tightened requiring all
staff and visitors to wear a mask and we immediately
increased our stockpiling of personal protective
equipment in addition well to what we have at that
time so of course with uh the further the
disclosure of information from the mainland
we know that it is connected to a Wuhan
seafood wholesale market in fact when you look back at the
history in 1997 we have the influenza h5n1
which is related to hong kong market in 2003 we have the sars
uh which is related to the shenzhen wildlife market in
2013 with the influenza x7 n9 which is again related to
shenzhen uh jija market and finally in the year 2019 with sars Covid2
related to the Wuhan market so it seems that uh
most of these important outbreaks are somehow initially associated with
markets but this time the animal source of the sars coronavirus 2 is still unknown at this stage in time
uh of course no matter where the patient contract the virus
finally to come to the hospitals now this is the hong kong island i'm in the
southern part this is called the queen mary hospital
the teaching hospital of hong kong university but also I have a part-time job
as the chief of service at the hong kong youth shenzhen hospital
which is 30 kilometers away and just at the border between hong
kong special administrative region and
mainland china so our first isolate of sars covid2
is in shenzhen on the 10th of january and you can see that the genome sequence
of this virus is uh closely related to the
human sars coronavirus in 2003 this is a hong kong ustream but we are
on a different collapse you can see that the hong kong use
engine hospital virus in 2020 cluster with
other bat sars related or bat stuff like coronaviruses whereas the 2003
human sars coronavirus clustered with another clad of bat sars-related coronaviruses in terms of genome arrangement you can
see that it is rather similar to the sars of
sars covid1 of 2003 with some minor differences
in terms of the of the ORF open reading frame three
and also open reading frame eight but they are
generally quite similar now our first Sars covid2 isolate
is actually coming from this family who are living
in shenzhen right but six of these seven member family went to
wuhan for a visit to their relatives and
during that visit uh two of these six uh
family members visited a wuhan hospital and then they go back to shenzhen all
six of them go back to shenzhen and then they start to present in the
hong kong youth shenzhen hospital between
the 9th to the 11th of january all of them have a symptoms except one
who has no symptom at all and the one is not infected
and this girl was said to be consistently using the mask throughout
the journey because the mother is very concerned but the son
is not compliant with mask and get infected and you can see that
one of family members the seventh member of this family has
never gone to wuhan she is staying in shenzhen and they also
presented later at the hong kong shenzhen hospital so
this family cluster is the first documentation of person to person
transmission with a very high attack rate so six of
seven member family are affected uh in the
intra-familiar setting and it is important to note that two of
these family members have very mild symptoms
and one was actually asymptomatic so these are the ct scans of their lungs
and you can see that even when they're completely asymptomatic you
can still see that there are multifocal peripheral ground glass changes
on the cd scans so these is quite impressive and one of the question is
that uh by just doing nasopharyngeal or flow
swap would that be effective to picking up
the viruses from both the upper and lower refresh
what is the ideal specimen besides uh putting in a bronchoscope and do a
broncho available so jasper chan trying to answer this
question and also kevin cho remember the nature of nasopharyngeal
require trained medical personnel but we try to use something different we
try to use patient self-collection or posterior
pharyngeal secretions after some clear instruction we asked
them to clear the throat five times and carve it into
a spiltum container with viral transport media
before breakfast in early morning before the mouth rinsing
now remember that the deep throat uh is here and in the morning time all the
nasal pharyngeal secretion from him from above and all the low
respiratory secretions moved up by the cilia are
pulling around the posterior oral pharynx
now so by doing this we actually show that the viral load
peaks early during the first few days after symptom onset
and then slowly come down and by 21 days it goes to almost undetectable level
this patient self-collection posterior pharyngeal
saliva avoids swab supply shortage it decreases patient discomfort and of
course it decreases the infectious risk to the
healthcare workers because it doesn't induce coughing or
sneezing by swabbing in fact a free independent studies
demonstrated that uh the uh posterior pharyngeal saliva test
is just as good as nasopharyngeal swab in fact the number positive is
actually higher than the nasopharyngeal swap and the
ct value of the nasopharyngeal specimen actually
correlate very well with the posterior oral pharyngeal saliva
so if this is done correctly i don't see any reason
why we should still be using a nasopharyngeal swab
or throat swab but of course there are some patients who cannot
produce the the saliva by and they put deep the posterior or of a
range of saliva by coughing and clearing the throat and in
those cases you still have to rely on the nasopharyngeal swab and the
throat swab now so is it necessary to done in early
morning well in general not necessary these
are cases who are recovering patients already
have a very high ct value and you can see that all
early mornings alignment still have the lowest ct value means the highest spiral
load but it's not significant difference from
those non-morning hours when we take the posterior oropharyngeal
secretions except before the bedtime it is really the lowest viral load
so if it is not uh just before sleep uh getting the serial posterior
oropharyngeal saliva it's okay but the best time is still in
early morning now well besides rtp cell on these uh
respiratory specimen can we try the serum antibody testing to make a
diagnosis of course this is the electron
micrograph of the sars Covid2 giving what we call a corona
appearance because of the spike projections on the surface at the tip of
the spike projection is the receptor binding domain of the
spike and this attached to our cellular
receptor the angiotensin convention enzyme tube
which allow the virus to go inside our cells
now so the these are the serial antibody profiles using elisa against the
receptor binding domain and no matter is igg or igen for mild
cases or severe cases you can actually see that the antibody
response started around day seven to day twelve the viral
type the virus antibody the the antibody tied against receptor binding domains
start to rise and this response of day 7 to day 12
coincides with the clinical recovery for patients
or and the other direction is deterioration is usually during this
period and this shows something that well
antibody testing is not that useful for the acute
management of covid19
now besides showing that there are asymptomatic or mildly symbolic
infection in the family cluster of shenzhen we
also saw in another cluster of 215 returnees from the diamond princess
cruise 215 of these returnees coming back to
hong kong are quarantined again for another 14
days and nine of them turn out to be positive for SARS-CoV-2
by RT-PCR and also by antibody but six of these
nine adults remain asymptomatic throughout the 14 days of quarantine
which means that there are actually many silent or mild cases
for every symptomatic case there are at least one to two
mildly symptomatic or silent cases which are spreading the virus
so the question is why there are so many silent amount cases
and this is what we did we asked patients with lung cancer
after lung resection to donate some of the normal lung tissue to us
and we do experiment in infection of this
lung tissue explant well we challenge this
lung etg explant with the SARS-CoV-2 compared with SARS-CoV-1
and find that actually the interferon beta
and also the other interferon response of
whether it's alpha beta or lambda all are suppressed
in fact the level is so low when compared with
the 2003 sars coronavirus that it is almost
similar to the unchallenged more control and not just the interferon responses
granted the other pro in various cytokines are all blunted
but not as bad as the interferon response
and this this may explain why there are so many silent or mild covid-19 cases
fueling the pandemic and this also highlight the possibility
of treatment of these patients by interfering beta
now this is what ivanhoe did and I mean you know that we don't have
remdesevere in hong kong we do have a few of
a number of cases being treated on a compassionate basis
as part or as part of a larger trial by Gideon but basically we don't
have remdesevere we do have convalescent plasma which is
always in short supply but now it's better because we have many
more many more cases and we also try to improve the outcome
of these patients by doing drug republic repurposing with
a combination of free models active drug uh the interim beta 1b the calitra
and also the viper virus compared with the control with uh
calitra alone in this randomized overlapping control trial
for mild to moderate cases and they're given before the day seven
of symptom onset when we use the triple combination therapy we show that
the viral decreased by at least two to three locks between day six to day 12
uh with the beta interferon uh lopinofare and also vibravariant
combination regimen the time to recovery is five from five days earlier
but the bad thing is that there is quite a bit of diarrhea
and we believe that it is mainly due to the kaletra that we are using and we are
now trying to do another trial omitting the kaletra and see whether
we can still uh produce such a degree of good viral
uh load suppression of course all the attention is on remdesevere which show clearly that it decreases the median time of recovery
by four days when compared with placebo but there's one thing that we are always
puzzled there are no serial viral load data
showing virus suppression good data showing good large amount of
data showing that this is indeed the case and i think we would
await this data to come out to support the use
of this important drug despite the mortality is
not significantly decreased when compared with the placebo so what
we are using in hong kong for antiviral treatment trial
is basically based on this strategy of course the supportive care is very
important targeted heparin coagulation anticoagulation is also
important before day seven after symptom onset
patients have usually high viral load there is less infantry damage and at
this stage early use of antiviral combination for
rapid viral load suppression is very important
we have convalescent plasma with high tide neutralizing antibody
we try to use interferon beta 1b the jump start the immune system
we don't have lambda sphere but we try to combine it with
low dose ribavirin and perhaps if the patient can tolerate it
the kaletra and some people also try to use
favipiravir i think alone is unlikely to be very effective because
the peak serum level is actually below the ec 50
of the SARS-CoV-2 after day 7 of the symptom the viral load is already
decreasing but the host in family damage is increasing
especially with the return of the antibody or the host
immune response and many patients deteriorate during this period and have
ARDS so we still maintain the antivirus
suppression usually we would try to avoid interferon
beta 1b because this may pour oil on fire but of course
we'll give the convalescent plasma and also perhaps other antiviral
agent in a randomized control trial setting and
at this stage we should consider immunomodulation to
reduce the damage from cytokine storm by low-dose dexamethasone a row of
interleukin-1 or interleukin-6 receptor antagonist
is still under the scrutiny so besides all this what are we doing
in terms of epidemiological control of our
population outbreaks so every places most countries would use
border control by using testing and quarantine
extensive testing and isolation of those who are confirmed
with symptoms a contact tracing in quarantine of the context
and of course social distancing by closure of
schools and workplaces cities and bars and some go into city lockdown hong kong
has never have a lockdown we try to control the
epidemic by controlling all the silent spreaders
by using what we call community wide masking or universal
masking the compliance in hong kong in the
morning rush hour in the streets is up to 97 percent and recently go up to around100 percent and up to this stage in time hong
kong still have the lowest among the lowest number of cases per
million population and we believe that one of the important
issue besides what everybody is using is that
we practice universal masking in as early as
february in hong kong so when you look at the data that we
collected by april you can see that for hong kong
the number of local cases related to mass of settings
such as in the eateries in restaurants bars and exercise
in gymnasium which involve a hundred more than 100 people
whereas those local cases related to mass off settings
such as workplaces it's only 11.
And in fact the health officers when they
interview these local cases in workplace they admitted that they did not wear a
mask in the workplace so you can see that the masked off
settings are very important ways of acquiring infections and
therefore the hong kong government funded everybody with reusable filter
masks for every citizen but the surgical mask really works that
is very important we have no we we must have a
animal model to make sure that the surgical mass really works
and therefore we set up this hamster model
so we what we did initially we would do some bioinformatics
and we show that actually the ace2 which is the receptor
of the SARS-CoV-2 is quite similar between human the rhesus
macaques and common marmoset followed by the hamsters with only four
amino acid difference in the receptor interface
of ace2 and the spike receptor binding domain
so we can see that on molecular docking the binding energy is very favorable
even the it's very similar between the SARS-CoV-1 and SARS-CoV-2 and
therefore we start to build this animal model
so this is the job done by anna john and jasper chen and you can see that
once we inoculate the hamster by the intranasal roots under anesthesia
which means that while the hamsters is undergoing their general anesthesia they
have deep breathing so we instilled it through the nostril and most of the drop of the virus inoculum will be
sucked into the lungs and these hamsters by day two start to
develop symptoms with uh very rapid breathing they become
very lethargic they decrease their feeding
and they have a hunch back posture breathing
very rapidly at that time and then they have a weight loss of
around 10 to 11 percent by day 6 and you can see that both the upper and
lower respiratory checks have a very high virus tighter due to
the pneumonia and this is important because
this is highly reproducible and none of the animals died basically
but they develop very severe disease with very good histopathological changes
and viral loads and myotitis in the lung specimens
so you can see that these are inflammatory exudates uh
protein nature exudates you can see that there are high lime and brain formation
we have a lot of monolithic cell infiltrate
in the alveolar septum and also exudation inside
the alveoli and you can see that during the most severe time
around day for the day six there is actually
a necrosis of some of these alveolar septum so the this is on high modification
showing a bronchiole you can see that the aluminum exudates
there are a lot of mononuclear cell infiltrations around
and on high magnification you can see this huge
giant multi-nucleated sensitive body so these are multi-nucleated giant cells
which is a characteristic of a sars coronavirus infection in 2003
and also in cohort 19 cases and of course on immunofluorescent
antigen detection of the virus nuclear protein
you can see that these are infected macrophages
these are the type 1 pneumocytes and these are type 2 pneumocytes
which shows strong nuclear protein expressions and these arterial
staining showing increased apoptosis in those
cells that are infected by the SARS-CoV-2 now of course with the availability of this hamster model
we try to do aerosol transmission so this is the isolator inside our biosafety level 3 laboratory and we put the hamster cages inside so
this is the hamster cages with three units which are completely
separated so the air doesn't mix between the upper and lower
hamster cages only the air can only pass between these two cages these two cages
and you can see that there is a partition
in the middle there is a fan which is driving the air in one direction
and these are polyvinyl karai air porous partitions with vents
and we can see we we can put surgical mask partition
on either the infected hamster side or the naive health healthy hamster side
and then we can see whether the surgical mask partition
can prevent the infection from happening so this is uh taken out the hamster
cages taken out of the isolator and you can see this is the air
in it and this is the air outlets and in
between you can see that there is a fan which is driving the air in one
direction all these experiments are only possible
because of these wonderful people wonderful colleagues who worked with me
for a long time so in the first experiment we don't put
any surgical mass partition in between them so the air is not
filtered at all so this is the con control and then we
have the second experiment where the index infected challenge had virus
challenged hamsters are being masked so the air when they go
from this side to this side all the exhale air
containing the virus laden aerosol are being filtered
and of course they are sampled on specific days
and then the first experiment we instead of masking
the challenge infected the hamsters we protect the naive hamster with the
surgical mask partition and again they are sampled after day seven now so the findings is quite
expected if you have no mask at all then the 66 of the
naive healthy hamster are infected if you mask
the index hamster which is infected 16.7 percent are infected so a marked decrease
and whereas if you mask the naive hamsters you still have some protection
but only half which is 33.3 protection compared with the controls now
another interesting thing is that of course for those who are
challenged the amount of very good neutralizing antibody response
even by day 7 whereas for the naive exposed hamster these three of them also
demand a good antibody response but the naive exposed hamster
which is exposed to the mask index sensors and all the mask
naive hamster will expose the index they did not mount
any antibody response despite that some of them are actually infected
as shown by the lung tissue viral low and also the histaphylogical
changes we believe that they are infected
by a low viral inoculum or they are infected late
in the later stage in time because of the exposure for quite some time
whereas these are exposed immediately very soon or very soon and that's why
they can still mount the antibody response by the time
of day 6 or day 7 of sampling now so these are all the hamster results
but how about in human what happens when they have
infected there is no data on covid-19 yet good data on covid-19 patients says
but their data for common co-patients so in fact uh by
doing all these elegant experiments with all these
spirometer hepa filters etc and also in roman
equivalent filter they show that uh every cough from
common co-patients five million particles
and in fact surprisingly in majority 99.9 percent of particles unless
they're number five micron and they can travel for more than three
meters and they can be suspended in air for more than one hour
so you can see that these are the distribution of signs of the particles
per cough and majority is actually below five
micron this is 5000 nanometer and other studies on influenza show
that actually speaking every time and they speak they
actually emit large number of these particles again
most of them are less than 5 micron and the louder did you speak actually
there are more particle emissions and there are some individuals what they
call the speech super emitters and in fact in another studies published
in nature medicine surgical masks did reduce the emissions
of coronavirus aerosols but these are the coming to
coronavirus not the covid-19 or SARS-CoV-1
particles so in hong kong in the year 2003 in one of the housing
estates there is a major super spreading event
leading to the 200 people being infected within
that few days due to us 40 sewage system design
and that actually paralyzed our hospitals in 2003
and the reason is because of loss of the water trap
in the floor drain which is connecting the sewage system
air to the air inside the toilet and with the
resident there open switch on the exhaust fan generating a negative
pressure the air inside the sewage system is
sucked back to the toilet infecting the residents there and
that is extremely serious this time we also have some housing estate where
the resident altered the plumbing system by
sawing off the wind pipe and then sealed it in
completely as a result there are air in the sewage system going back into
the toilet infecting them and one more interesting finding in
another housing estate there are two impacted people on this
32nd floor when they flush the toilet the uh
they generate a positive pressure and the van pipe inside the vampire the air
goes upwards to the roof and this is the opening of this venting
pipe and the wires actually go down because of wind carrying it down
the what they call the aerodynamic wick
effect carrying down the virus infecting the top floor
residents and then this is very interesting now all these data show that
this covid-19 virus is not just spread by contact in direct contact or droplet
but also by airborne aerosols in fact
i think at this stage in time we believe that the airborne aerosols
is actually more important than droplets or direct or indirect contact
and that has a lot of bearing why SARS-CoV-2 should all wear masks so i just want to summarize the
controversy on the airborne droplet transmissions
the dogma which is established in the 1940s
by much less sophisticated equipment is that
uh droplets are more than five micron they drop to the ground within six feet
and aerosols are five microns they remain suspended in air
and so we treat them very differently in terms of infection control
but logics tells us that viruses are unlikely
to be selected to be carried by only by droplet or only by
aerosol this is illogical but bigger droplets
may be able to carry more virulence than smaller droplets and
perhaps more infectious remember that one viral usually doesn't cause an
infection in the mirroring models of v1 in the
year 2003 it takes around 40 to 280 platforming
units in order to get the animal infected and
remember the diameter of SARS-CoV-2 is something between 6 to 140
nanometer so if the particle is too small it
doesn't carry many virions and may not be
really causing an infection but remember the respiratory emitted particle size
range a lot from 0.1 to 15
micrometers and some of us are very large but the using six feet as a safety
threshold for social distancing may not work
and by this stage in time we all believe that poorly ventilated small
indoor event venues will allow both airborne and droplet transmission to
occur especially impeding as people are speaking especially loudly or
singing and therefore you need physical surgical
masking in a well-ventilated setting it's a very good form of protection
and in fact wearing masks is a continuous form
of bi-directional protection that means it protects
people who are healthy uninfected it also protects other people if that
person has no symptoms but is actually emitting
viruses and in fact surgical mask even level one
has a more than 95 percent filtration
efficiency upon one micron particles hand washing is important but it is a
form of short discontinuous protection after you hand
wash your hand immediately you can contaminate your
fingers with the covid-19 virus which lead
to a direct or indirect contact transmission
when you touch your eye nose or mouth now so well hong kong has been doing
well until june unfortunately so you can
see that for hong kong the first wave in january is introduction by the
wuhan travelers we have some local cases
after the introduction by these imported cases
in blue color and then everything dies down until the second wave
which is in march to may again most of them are actually
important cases the blue is important cases but we do have local transmissions
they are introduced from uk, europe and the united states
then we have a very quiet time because we all bear masks
until the middle of june when the government relates all the social
distancing measures and people start not wearing masks and
then we have a third wave at this time there are important cases followed by a
lot majority is local cases
and we look at all these local cases the mask off
time is the most important most of the clusters are in the eateries
restaurants bars markets construction sites
of homes and also especially elderly homes so
masking off time is the key risk factor but this time actually where are these
important cases coming from that in fact our local population
so we did some genomic sequencing study which is again
published in clinical infectious diseases using nanopore sequencing
and we found a big local cluster called the hk1
cluster and these are related cases are important for philippines another
cluster called the cluster hku2 actually is
related to people from kazakhstan and you you of course know
that we have exemptions at the airport and border
mainly the air crews and also the seamen they
are somehow excluded from testing and quarantine
as a form of exemption because they usually stay for a very short time
and they go on to other places and that's why they're accepted
and from this stage in time the hong kong governor has stopped all these
exemptions and we hope that the outbreak would die
down and in fact the number of cases two
weeks ago is still 140 per day now today is only around 50
per day so with all this increase in social
distancing measures, tightening the border control we very
likely would be able to control this wave in hong kong so thank you very
much for your kind attention and salutes to all the frontline
healthcare workers for their diligent work
stop sharing well thank you very much professor Yuen
for a really really interesting grand rounds I'm impressed at how
that science spans the gamut all the way from uh animal and
molecular studies to epidemiologic studies
so i really appreciate you taking the time to share that with our
audience in uc san diego and in our local community
so for those that are listening live i want to remind you that the menti
code is in the youtube description it's also
on the screen here and if you punch that minti code in you
can ask questions which Dr.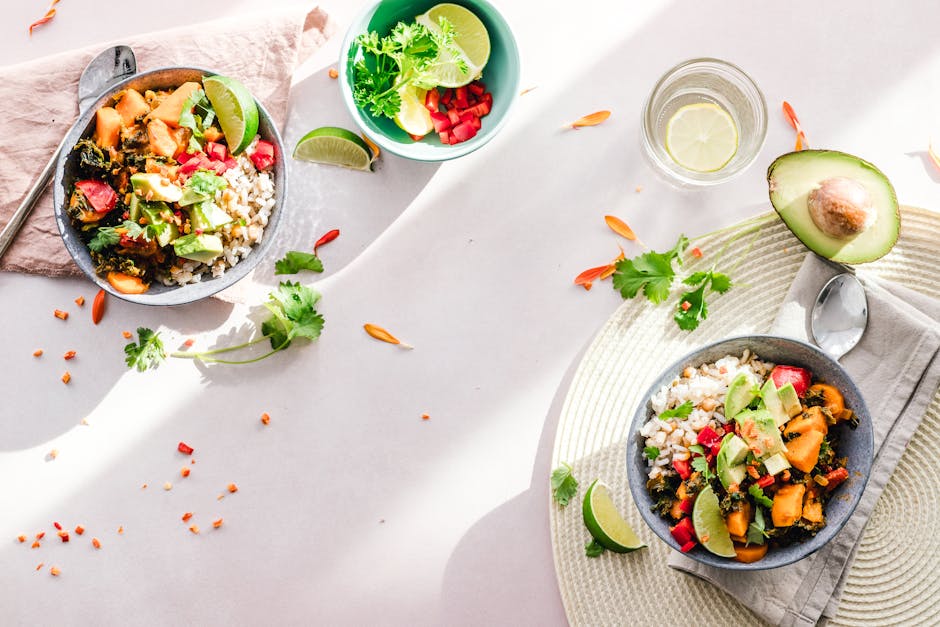 Schooley and myself
will will relay to professor Yuen so Chip do you want to go ahead and ask
the first question sure I think the thing that is
incredibly important and what you've shown is how the
basis of the public health decisions was made on on the scientific observations
made with the virus. The biology of the virus has driven the decisions
that were made in hong kong in terms of controlling the epidemic.
How do you translate in other countries this
reverence for science that seems to be driving the decisions in hong kong?
I think one of the advantages of hong kong is that we have
been badly affected by sars in 2003 and that's why the government is very
serious because that has dragged the GDP by
around two to three percent in that year and I
think unfortunately without a very hard lesson
many government doesn't listen in fact in the year
one 1997 the the government did not give us money for
research afterwards it's only that after 2003 that they were
wake up and so i i think at this stage in time i
think most government would wake up how important is science how important
is the proper health preparedness for
pandemic and i believe that will change the
attitude of many government for many years to come so I'll take the next question from
one of our audience members who asks for the oropharyngeal cough testing
is that similar to sputum cough testing and do patient care staff
need to wear additional ppe to do that? Because this is a patient self
collection you have a negative pressure room
that is best but if it is many of them are
actually outpatients they just go do it inside the toilet
with the excel span being open and then afterwards do all the hand
hygiene and also the environmental cleaning that would be sufficient but
the clear instruction must be given to the patient
that it is not saliva we are talking about posterior oropharyngeal saliva
that is being coughed up usually the patient have to suck back a bit i
mean then suck some air back so that the orpharyngeal secretions are going back to the throat
and then, then it comes out through there is some degree of coughing and in
fact that in in our elderly patients in
chinese patients because they smoke a lot they know how to clear the throats
and then their specimen is excellent but for young people who are not smoking
they they actually do it badly and you have to instruct them for quite
a number of times before they start can do it
and of course if the healthcare workers is instructing them they have to wear
all the full ppe you can't allow them to do it
themselves I'll ask a follow-up question on this
one which is there's been a lot of discussion locally as we
execute our return to learn program about
testing saliva what do you think that the feasibility of just saliva
testing is I mean the key
most important thing is you you have to the sputum container
containing the viral transfer media and then we have a video
which allow the patient to see exactly how it is done
and then afterwards then the patient have to
practice a bit if the patient doesn't know how to do it
and then he can do it himself in the toilet with exhaust van or in a negative
pressure room that should be easily done but of course
in the presence of healthcare workers healthcare works have to wear all the
ppe in order not to get infected it's decent
we did it basically routinely in our hospitals
and also the outpatient clinics and we actually give back some bottles for
those housing estates with outbreaks they just distribute the bottles but
with a pamphlet showing how this is being done
and also in the airport yes.
But while we're on the
the mask question one of the things that has become shorthand here is that
you should try to socially distance and if you can't then you should wear a
mask and then socially distance gets transferred into the
concept of the six feet that you talked about in your
discussion. We've been trying to socialize people into wearing masks all
the time outside the house Do you believe that it's important to can
you count on six feet outside as well as what the question is. I think in hong kong now we are obligated to wear a mask when we are
even outside initially we also believe that because
the air change is much higher outside so there is no need to vary but now we
know that actually majority of the restricted
particles that we emit even during speaking
or even during breathing is actually smaller than 5 microns
so it is unsafe not to wear a mask once your people around you always have
to wear a mask when you have people around both indoor
and outdoor and of course of course you are running
around and it's difficult to wear a mask you try to run in places where there is
not much people and that is safest but i think wearing a
mask both inside and outside is actually very
important in order to control this pandemic
because the number of asymptomatic or mild
symptomatic people is so the so numerous it is
unlikely that we can stop this epidemic by using social distancing alone without
wearing mask and of course well we we have to have
some economic and social activity and where wearing a mask is important if
it's indoors it is also important to improve the
ventilation because although the surgical mask can
filter quite a bit of particles it is not
fool proof it's not like an N95 and so the indoor ventilation is
actually also important.
In addition to universal masking
professor Yuen you mentioned that it's important to balance
the economic and social implications with the physical realities of needing
to socially distance what is hong kong doing for school
this fall and what is your advice? We actually have resumed the school
for just two to three weeks and then we shut down again I mean
we don't have a lockdown of hong kong we never have a lockdown
still the our population is working all the time
so my advice is we must identify all the critical
control points by using haccp in every setting in the work
setting in the schools in the the public
transport once we know all the critical control
points we must have specific measures now for example for hong kong the
schools in hong kong we do not allow the students
to go back to school to eat and drink we ensure that once they go to school they
make health declarations they are well they have the temperature checking they
are shown to wear masks correctly the mask doesn't slip off
easily we ask them to pinch it to make sure that the mask is properly
worn and then they go into school they are
not allowed to eat and drink they try to shorten all the lessons
there is no lunch time they go back home to lunch for example
now with very stringent measure we actually have no student get infected
during the two to three weeks when we still do not have the outbreak
in june so you can see that it seems to work if
you do everything very stringently this is saying
you you really have to wear a mask you must increase the indoor ventilation
now what hong kong failed to do is one thing we can't control the eateries
the eateries especially very small eateries
the air change is very poor it's run by families
family members just three to five family members running eateries
we cannot separate those waiters who collect all the used
eating utensils back to the kitchen and then
these the same people take the meals out to
other customers leading to cross infection in fact the collectors of eating used eating utensils must not touch the fresh
food items and also the new eating utensils
now so this is trafficking and also haccp and unfortunately we
failed to control the e3s and therefore we have this major outbreak because
at the custom the border control we have too many exemptions
now so by controlling the exemptions and by controlling eateries
i am sure that when we we open everything we decrease the social
distance again we won't have this major third wave
but we are still guessing we don't know yet
when we have more information we will tell you.
Have you felt that asymptomatic screening is necessary
in a place like hong kong where the overall viral circulation is relatively
low in schools? Actually the main government
and also the hong kong government is trying to push hong kong
to universal testing everybody 7.5 million testing
now I think at this stage in time it is not cost effective
at all because if you do not immobilize the population
now in china they can immobilize everybody and then test everybody within
five days that will work you really pick up all
the asymptomatic or mildly symptomatic cases and then you
isolate them and you quarantine all the close contact
but hong kong is not in that situation we can't immobilize that in everybody
so universal testing is unlikely to be useful because
once that person is setted he's still go about to move to new places get the
infection and go back to his own housing estate
that doesn't seem to work but i do believe that testing
everybody who have any symptom must be tested
and then all the contacts must be quarantined and tested
and some of the high risk people such as elderly home
workers all these people working on public transport
those working in eateries during the outbreak situation
testing of these people do have a place.
Do you have thought speculation related
to challenges and opportunities on the vaccine front? Excuse me I can't hear you. What what are
your thoughts about the challenges and opportunities in terms of a safe and
effective long-lasting vaccine for in SARS COV-2?
Well i think that the chances that it's going to work and have lasting effect
the virus doesn't seem to change too much
especially with spike there is no major changes
and therefore the neutralizing antibody appeared to work from the earliest
strain to the most recent strain so as long as you have a vaccine that is able
to induce good cell mediated immunity
cytotoxicity lymphocyte response and neutron body
that should be okay and also i think the unlike a natural infection the vaccines who should be able to induce
more lasting immunity than the natural infection
because you know that the mildly infected mildy symptomatic
cases or asymptomatic cases their antibodies flow rapidly
and it seems to me that immunization is a better way of inducing immunity than
the natural infection for herd immunity that
concept doesn't seem to work and using the herd immunity concept is a
disaster for united kingdom.
Well professor Yuen I want to extend
our deep gratitude I've been getting text messages, our
director of infection prevention and clinical epidemiology says great talk, I
love this guy. Our vice chancellor for health sciences
Dr. David Brenner has also been listening in and
texting questions so thank you so much for your time today
and thank you Dr. Schooley for extending this invitation. I do want
to announce that next week we're going to
have a local view from the front line. Dr. Chris
Kane will be reviewing our own mortality and outcomes data from
san diego and Dr. Michele Ritter and Dr.
Dan Sweeney from infectious disease
and pulmonary and critical care will be
joining to share their experiences as well
so please tune in again next wednesday at 7:30 in the morning
or hong kong at 11:30 at night and thank you again professor Yuen. Thank
you. Thank you Chris, thank you alices.
Thanks again. .