>>> WELCOME TO TODAY'S EVENT, CREATIVE SOLUTIONS FOR BUILDING WEALTH FOR FUTURE GENERATIONS. I'M ALEXIS CHRISTOFOROUS OF YAHOO! FINANCE AND WE'RE DELIGHTED TO BE PARTNERING ON A FASCINATING PUBLIC POLICY DISCUSSION WITH OUR FRIENDS AT THE BIPARTISAN POLICY CENTER AND THE FUNDING OUR FUTURE COALITION. WHILE THE OVERALL ECONOMY IS RECOVERING FROM THE PANDEMIC, THE DOWN TURN EXPOSED LONGSTANDING WEALTH DISPARITIES. UNFORTUNATELY, THESE INEQUITIES HAVE GROWN OVER TIME TO BE A DEFINING FEATURE OF THE AMERICAN CAPITALIST SYSTEM. AND WHEN FAMILIES LACK ASSETS, THEY ARE OFTEN LIVING PAYCHECK TO PAYCHECK, A REALITY THAT CARRY GRAVE CONSEQUENCES OVER THE LAST YEAR WHEN MILLIONS OF PEOPLE FOUND THEMSELVES OUT OF WORK.
NOW MANY POLICYMAKERS ARE ACTIVELY LOOKING FOR WAYS TO COUNTERACT THESE TRENDS. WE'VE GOT A GREAT PANEL TO DISCUSS THIS ISSUE TODAY. AND WE'RE ALSO GOING TO BE HEAR FROM SENATOR CORY BOOKER OF NEW JERSEY WHO IS AMONG THE LEADING ADVOCATES OF A PROPOSAL TO HELP AMERICANS ACCUMULATE ASSETS FROM BIRTH. BUT BEFORE WE GET TO THE SENATOR, LET ME TURN THINGS OVER TO JASON GRUMET, PRESIDENT OF THE BIPARTISAN POLICY CENTER. JASON? >> THANKS, ALEXIS. WE ARE ALWAYS DELIGHTED TO BE WORKING WITH YAHOO! FINANCE.
AND DELIGHTED TO WELCOME EVERYONE ON BEHALF OF THE BIPARTISAN POLICY CENTER BUT ALSO OUR FUNDING OUR FUTURE COALITION WHICH IS A GROUP OF OVER 50 DIFFERENT ORGANIZATIONS WHO ARE ALL WORKING TOGETHER TO ADVANCE THE BASIC INTERESTS OF FINANCIAL SECURITY AND LIFETIME INCOME. AS ALEXIS MENTIONED, WE'RE WELL AWARE THAT THE PANDEMIC HAS REVEALED A FRAGILITY IN THE AMERICAN ECONOMY THAT WE ALL KNEW WAS THERE BUT HADN'T FULLY APPRECIATED. I THINK THE LACK OF SAVINGS, NOT ONLY CREATED TREMENDOUS DEPRIVATION FOR AMERICAN FAMILIES BUT WE ALSO SEE IT AS A SYSTEMIC RISK TO THE OVERALL ECONOMY. WE SHOULD BE COMFORTED THAT OUR COMFORT, EVEN WITH ALL OF ITS AMBIVALENCES AND INADEQUACIES WAS ABLE TO RISE TO THIS MOMENT AND HELP FAMILIES MAKE IT THROUGH THE LAST FEW MONTHS. BUT THE PANDEMIC DIDN'T HIT EVERYBODY EQUALLY. WE KNOW WELL THAT THE CRISIS HAS HAD MUCH MORE SIGNIFICANT IMPACT ON THE HEALTH OF COMMUNITIES AND ALSO ON ECONOMIC FAMILY HOUSEHOLD OUTCOMES. WE DID SOME WORK WITH MORNING CONSULT SEVERAL MONTHS AGO AND CONFIRMED THAT BLACK AND HISPANIC FAMILIES WERE FAR MORE LIKELY TO HAVE LOST JOBS OR WAGES, FAR MORE LIKELY TO HAVE HAD TO DEPLETE FAMILY SAVINGS AND NOT SURPRISINGLY, FAR MORE LIKELY TO HAVE MISSED SIGNIFICANT PAYMENTS ON THINGS LIKE MORTGAGES AND CARS AND SO I THINK WE RECOGNIZE THAT COMING OUT OF THIS CRISIS, MANY COMMUNITIES, MANY FAMILIES ARE IN FAR WORSE, FAR MORE FRAGILE SHAPE THAN THEY WERE COMING IN.
WE BELIEVE ADDRESSING THESE LONG-TERM INEQUITIES REQUIRES DURABLE POLICY WHICH MEANS WE HAVE TO LOOK BROADLY AT THE CORE VALUES OF CONSERVATIVES AND PROGRESSIVES AND COME UP WITH A SUSTAINABLE AND DURABLE SET OF ISSUES THAT CAN WITHSTAND THE TEST OF TIME. WE BELIEVE THAT EQUITY IS AN AMERICAN VALUE, NOT A PARTISAN INTEREST. WE ARE DELIGHTED TO HAVE TODAY'S PANEL, AND REALLY WE THINK WE'RE GOING TO BRING FORWARD A NUMBER OF VERY DISTINCT IDEAS FROM CORE CONSERVATIVE AND PROGRESSIVE TRADITIONS, ALL DESIGNED TO ADDRESS THE SAME SOLUTION.
BEFORE WE GET INTO OUR PANEL, IT IS A REAL DELIGHT TO HAVE THE OPPORTUNITY TO INTRODUCE SENATOR CORY BOOKER. AS EVERYONE WHO HAS BEEN PART OF THE NATIONAL POLICY CENTER KNOWS HE HAS BOLD ASPIRATIONAL CREATIVE THINKER WHO SWEATS THE DETAILS. THIS HAS A LOT TO DO WITH BEING A SENATOR AND A MAYOR. IT'S THOSE TWO IMAGINATIONS OF PROGRESS FOR THIS COUNTRY THAT THE SENATOR HAS REALLY BEEN ABLE TO BRING TOGETHER. HE'S BEEN A LEADER ON ISSUES AROUND ECONOMIC OPPORTUNITY, ON CRIMINAL JUSTICE, AROUND FINANCIAL SECURITY, AND REALLY, I THINK, ONE OF THE PLACES, SENATOR, WHERE YOU ADVANCED THE NATIONAL DEBATE IS AROUND THE QUESTION OF SAVINGS AND, YOU KNOW, FINANCIAL SECURITY. THE AMERICAN OPPORTUNITY ACCOUNTS ACCOUNT. I HOPE YOU'LL TELL US ABOUT.
THIS IS XKNOWN AS THE BABY BOND BILL BUT MANY HAVE BEEN ABLE TO PIVOT OFF OF IT. SENATOR, DELIGHTED TO ASK YOU TO SHARE YOUR THOUGHTS FOR SEVERAL MINUTES, AND THEN I'LL INTRODUCE OUR PANEL. >> THANK YOU. I AM THRILLED TO BE HERE. I AM A BIG FAN OF THE BIPARTISAN POLICY CENTER JUST BECAUSE WHAT YOU'RE DOING IN PRACTICE, FOCUSING ON DETAILS IS A SPIRITUAL TRUTH OF OUR COUNTRY. WE WILL NOT ADVANCE AS A NATION BY DEEPENING AND DEFINING OUR DIFFERENCES. WHEN WE ARE STRONG, IS WHEN WE FIND WAYS TO REACH OUT TO EACH OTHER.
IDENTIFY COMMON GROUND AND THEN SEIZE IT AND BUILD. I REALLY DO THINK THE BIGGEST THREAT TO OUR NATION IS AN UNDERSTANDING THAT THERE'S NO ENEMY WITHOUT THAT CAN HURT US. IT'S THE ENEMY WITHIN. OUR ABILITY TO COME TOGETHER AND STAND TOGETHER AND WORK TOGETHER, DESPITE OUR DIVERSITY, DESPITE OUR DIFFERENCES. THE REALITY IS THE LINES THAT DIVIDE US ARE NOT AS STRONG AS TIES THAT BIND US IN SPIRIT, AND EVEN IN IDEAS. AND I HAVE BEEN BLESSED TO BE IN THE SENATE NOW FOR ABOUT SEVEN YEARS AND FIND A LOT OF COMMON GROUND FROM CRIMINAL JUSTICE REFORM AND THE FIRST STEP ACT THAT WE PASSED TO OPPORTUNITY ZONES AND EVEN WORKING RIGHT NOW WITH ONE OF MY FRIENDS ACROSS THE AISLE TO TRY TO FIND COMMON SENSE SOLUTIONS TO ADVANCE POLICING REFORM AND ACCOUNTABILITY.
BUT TODAY I'M EXCITED ABOUT A KFRGSS AROUND SOMETHING THAT I THINK IS URGENT AS WELL AS CENTRAL TO THE AMERICAN IDEA. A CONVERSATION ABOUT ACCESS TO OPPORTUNITY AND WEALTH BUILDING. WEALTH IS NOT A ZERO-SUM GAME. ONE PERSON'S WEALTH DOES NOT TAKE AWAY FROM ANOTHER PERSON. IN FACT, THEY ARE CONTRIBUTORY FORCES. THE MORE WEALTH WE BUILD, THE MORE PEOPLE ARE GOING TO BENEFIT AND HAVE MORE OPPORTUNITIES THEMSELVES TO BUILD WEALTH. SO FUNDAMENTAL TO THE UNDERSTANDING, IN FACT, OF WHAT IT IS TO HAVE AN AMERICAN DREAM AND WHAT IT'S SUPPOSED TO BE IS THAT IF YOU WORK HARD, YOU CAN HAVE ACCESS TO OPPORTUNITY. YOU CAN SUCCEED. YOUR FAMILY CAN SUCCEED. AND YOU CAN PREPARE FOR FUTURE GENERATIONS TO SUCCEED. BUT SADLY, RIGHT NOW, WE'RE LIVING IN A NATION WHERE ACCESS TO OPPORTUNITY IN AMERICA IS JUST SO PIVOTALLY CONNECTED TO WEALTH.
BUT WEALTH, UNLIKE INCOME, IT'S OFTEN PASSED TO GENERATIONS. YET WE HAVE A CHALLENGE THAT MANY AMERICANS, MOST AMERICANS, I WOULD DARE SAY, DO NOT HAVE A CHANCE TO BUILD WEALTH AND TO BUILD INTERGENERATIONAL WEALTH. THOSE WHO START OUT WITH LIFE WITH THAT INTERGENERATIONAL WEALTH START OUT WITH A LOT MORE OPTIONS TO CONTINUE THAT MOMENTUM. THEY CAN DO THINGS THAT CONTINUE THAT GROWTH OF WEALTH WITHIN THEIR FAMILIES. BUYING A HOME. GETTING A COLLEGE DEGREE WITHOUT BEING SADDLED BY CRIPPLING DEBT OR STARTING A BUSINESS. THEY HAVE ROOM TO FAIL. THEY HAVE ROOM TO TAKE RISKS. AND THEY CAN DO THINGS THAT HELP THEM ULTIMATELY BUILD WEALTH EVEN GREATER. THERE'S MANY STREAMS WITHIN AMERICA WHERE WE'VE SEEN THAT STORY WORK. BUT FOR THE AMERICANS THAT ARE BORN POOR WHO GROW UP POOR, WHO DON'T HAVE A FOUNDATION FOR WEALTH OR WEALTH BUILDING, THEY SIMPLY DO NOT HAVE THE PROMISED EXPANDED OPPORTUNITIES IN AMERICA OF NOT BEING POOR. IN FACT, WE'RE SEEING DISTURBING TRENDS OF ECONOMIC MOBILITY BECOMING MORE SCLERATIC IN AMERICA, MORE STAGNANT, HARDER AND HARDER TO GET FROM THE BOTTOM QUINTILE. STUDY AFTER STUDY HAS SHOWN THAT THOSE WHO START THEIR LIVES WITHOUT WEALTH ARE ROBBED OF THE OPPORTUNITY TO EVER GET IT.
AND SO THE WEALTH GAP IN AMERICA IS DEEPLY ENTRENCHED AND AGAIN, IT IS GETTING BIGGER. IN 1963, FOR EXAMPLE, THE WEALTHIEST FAMILIES HAD SIX TIMES THE WEALTH OF THE AVERAGE FAMILY. BUT IN 2016, THEY HAD 12 TIMES THE WEALTH. NEARLY 1 IN 3 U.S. HOUSEHOLDS, THOUGH, HAVE ZERO OR NEGATIVE NONHOME WEALTH. AND WHEN YOU LOOK AT THIS, BY RACE, THE WEALTH GAP IS VAST. AND UNFORTUNATELY, IN THE SPAN OF MY LIFETIME, ROUGHLY 50 YEARS, IT IS GROWING WORSE, NOT BETTER. TODAY THE MEDIAN WEALTH OF A TYPICAL WHITE FAMILY IS NEARLY TEN TIMES THE MEDIAN WEALTH OF THE TYPICAL BLACK FAMILY.
AND MEMBERS OF THE FORBES 400 ALONE HAVE MORE WEALTH THAN EVERY BLACK HOUSEHOLD IN AMERICA COMBINED. NPR REPORTED LAST WEEK THAT WHILE THE AVERAGE WHITE MILLENNIAL FAMILY HAS ABOUT $88,000 IN WEALTH, THE AVERAGE BLACK MILLENNIAL FAMILY HAS JUST $5,000. AND BLACK MILLENNIAL WEALTH IS ACTUALLY LOWER THAN THAT OF THEIR PARENTS OR GRANDPARENTS' GENERATIONS BY AN AVERAGE OF ABOUT $5,700. THESE TRENDS SHOULD BE DISTURBING TO ALL OF US.
WE ARE MOVING IN THE WRONG DIRECTION. AND WE KNOW THAT, UNFORTUNATELY, DECADES OF DELIBERATE FEDERAL POLICY HAS JUST EXACERBATED THIS PROBLEM. EARLY SOCIAL SECURITY AND MINIMUM WAGE PROTECTIONS INTENTIONALLY EXCLUDED OCCUPATIONS TRADITIONALLY HELD BY BLACK AMERICANS. RED LINING KEPT FAMILIES OF COLOR FROM ACCESSING ONE OF THE GREAT WAYS AMERICANS BUILD GENERATIONAL WEALTH. IN THEIR HOMES. FEDERAL HOUSING ADMINISTRATION HOME LOANS WERE DISCRIMINATORY AGAINST CERTAIN FAMILIES IN AMERICA. PARTICULARLY FAMILIES OF COLOR. BUT IT'S NOT JUST PAST POLICIES THAT CREATED THIS REALITY.
THE FEDERAL GOVERNMENT CURRENTLY SPENDS HUNDREDS OF BILLIONS OF DOLLARS SUBSIDIZING WEALTH BUILDING THROUGH HOMEOWNERSHIP, RETIREMENT SAVINGS AND HIGHER EDUCATION. BUT NEARLY ALL OF THESE TAX INCENTIVES, WAYS THAT WE ARE USING THE FEDERAL TAX CODE TO SHIFT WEALTH TO THE WEALTHIEST, TOTALLING MORE THAN $600 BILLION IN TAX EXPENDITURES ARE ACCRUED TO THE WEALTHIEST OF AMERICANS. I SUPPORT THINGS LIKE THE MORTGAGE INTEREST DEDUCTION, BUT IT'S OVERWHELMINGLY USED BY PEOPLE WHO HAVE EXTRAORDINARY WEALTH IN COMPARISON TO THE BOTTOM QUINTILE OR BOTTOM TWO QUINTILES. AND SO I BELIEVE WE CAN AND WE SHOULD ALSO USE FEDERAL POLICY, NOT JUST TO HELP THOSE WITH WEALTH GET MORE WEALTH, BUT TO HELP THOSE WITHOUT WEALTH TO BEGIN TO BUILD WEALTH. AND THAT'S WHY, AS WAS MENTIONED, I INTRODUCED THE AMERICAN OPPORTUNITIES ACCOUNT, BABY BONDS, WHICH WOULD BE THE MOST AGGRESSIVE EVER CONGRESSIONAL EFFORT TO COMBAT WEALTH INEQUALITY AND TO HELP AMERICANS FROM ALL BACKGROUNDS BUILD GENERATIONAL WEALTH. GETTING EVERY AMERICAN CHILD A FAIR SHOT AT THE AMERICAN DREAM AND ECONOMIC OPPORTUNITY AND TRUE ECONOMIC MOBILITY. I KNOW MY FRIEND AND INCREDIBLE LEADER IN THIS EFFORT, DARRICK HAMILTON, WILL GET INTO A LOT OF THE DETAILS OF THE PROGRAM BUT THE IDEA IS VERY SIMPLE.
EVERY SINGLE CHILD IN AMERICA, THE WEALTHIEST NATION IN THE WORLD, AS AN AMERICAN BIRTHRIGHT WOULD GET A SAVINGS ACCOUNT. AN INTEREST BEARING ACCOUNT AT BIRTH WITH $1,000 IN IT. EVERYONE. AND THAT ACCOUNT WOULD GROW UP AS THE CHILD GROWS UP DEPENDING ON THEIR FAMILY INCOME BY UP TO $2,000 A YEAR PLACED INTO THAT ACCOUNT. THE MONEY WOULD SIT IN THAT INTEREST-BEARING ACCOUNT UNTIL THEY ARE 18. THE MOST IMPOVERISHED KIDS WHO WOULD RECEIVE THE FULL $2,000 WOULD HAVE NEARLY $50,000 BY THE TIME THEY'RE 18 TO MAKE THE KINDS OF INVESTMENT THAT — INVESTMENTS THAT WE KNOW BUILD WEALTH. LIKE PAYING FOR COLLEGE. PUTTING A DOWN PAYMENT ON A HOME. STARTING A SMALL BUSINESS. AND WE ALREADY KNOW FROM LOTS OF STUDIES THAT CHILDREN JUST KNOWING THEY HAVE SOME KIND OF ACCOUNT, WAITING FOR THEM, INCREASES THEIR COLLEGE ATTENDANCE RATES BY THREE TO FOUR TIMES AS MUCH.
AND SO BY THE AGE OF 18, WITH A PROGRAM LIKE THIS, THE AVERAGE BLACK CHILD WOULD HAVE ACCESS TO NEARLY $30,000. AVERAGE LATINO CHILD WOULD HAVE ABOUT $27,000. AND THE AVERAGE WHITE CHILD WOULD HAVE ABOUT $15,000. A STUDY FROM COLUMBIA UNIVERSITY FOUND THE PROPOSAL LIKE THIS ONE WOULD BE SO EFFECTIVE AT CLOSING THE RACIAL WEALTH GAP THAT IT WOULD NEARLY ELIMINATE IT FOR YOUNG AMERICAN ADULTS. AND ACCORDING TO A McKENZIE REPORT, CLOSING THE RACIAL WEALTH GAP IN AMERICA COULD GROW OUR ECONOMY FOR EVERYONE BY 4% TO 6% OF OUR GDP OR ANYWHERE BETWEEN $1 TRILLION AND $1.5 TRILLION. WE'D ALL BENEFIT. AND SO I'M EXCITED BY THE GROWING MOMENTUM BEHIND THIS PLAN IN THE SENATE. WE NOW HAVE 15 CO-SPONSORS OF THE BILL INCLUDING MY NEIGHBOR WHO SITS IN THE SHADOW OF NEW JERSEY. I DON'T KNOW IF YOU'VE HEARD THIS STATE BEFORE, BUT THE SENATE MAJORITY LEADER CHUCK SCHUMER FROM NEW YORK. AND I'M EXCITED ABOUT THE POSSIBILITY OF GETTING THIS PASSED INTO LAW WITH THIS GROWING COALITION. RECENTLY WE SAW THE BIDEN ADMINISTRATION USHER IN ONE OF THE MOST TRANSFORMATIVE ECONOMIC POLICIES IN GENERATIONS WITH THE EXPANSION OF THE CHILD TAX CREDIT AND THE EARNED INCOME TAX CREDIT.
THE EXPANSION OF THE CTC ALONE IS GOING TO CUT THE POVERTY RATE FOR CHILDREN IN AMERICA BY ALMOST HALF. SO I AM HOPEFUL THAT THE BIDEN ADMINISTRATION WILL NOT ONLY WORK TO MAKE THAT PERMANENT, SOMETHING I'M CHAMPIONING WITH SENATORS BROWN AND BENNETT, BUT EMBRACE BABY BONDS AS ANOTHER ONE OF THESE TRANSFORMATIVE IDEAS THAT CAN HELP PROVIDE LONG-TERM FINANCIAL STABILITY FOR MORE AMERICANS AND JUST EXPANDED ACCESS TO THE AMERICAN DREAM, TO AMERICAN OPPORTUNITY. BABY BONDS IS THE KIND OF INVESTMENT IN PEOPLE WE NEED TO BE MAKING.
NOT JUST A BUILD BACK BETTER, BUT TO FULFILL THE FUNDAMENTAL PROMISE OF THE AMERICAN DREAM. AND I BELIEVE AGAIN THAT THE AMERICAN DREAM IS NOT IN REACH OF EVERYONE, THEN IT IS REAL FOR NO ONE. AS I SAID IN THE BEGINNING, ULTIMATELY, THIS HAS GOT TO BE A CONVERSATION AROUND WEALTH BUILDING AND ACCESS TO OPPORTUNITY. THAT IS A SACROSANCT IDEA IN AMERICA THAT WE'RE FALLING SHORT OF. LOOK, I AM THE CHILD OF A PARENTS — MY DAD GREW UP TO A SINGLE MOM IN A SEGREGATED TOWN IN NORTH CAROLINA TO A FAMILY THAT COULDN'T ULTIMATELY CARE FOR HIM. ANOTHER FAMILY STEPPED IN. TOOK MY DAD IN. PUT A ROOF OVER HIS HEAD. HE TALKED ABOUT, FOR HIM, IT WAS A CONSPIRACY OF LOVE IN THIS NATION.
FROM TEACHERS TO THE FAMILY THAT TOOK HIM IN THAT BECAME OUR FAMILY, TO PEOPLE THAT TOOK A CHURCH COLLECTION TO GET HIM ENOUGH MONEY TO ROLL IN AND ENROLL IN AN HBCU. THE CIVIL RIGHTS MOVEMENT WAS RAGING. BLACKS AND WHITES AND PEOPLE OF ALL COLORS WERE LITERALLY LIKE GOODMAN CHENEY AND DYING TOGETHER TO OPEN UP OPPORTUNITIES FOR MY FATHER. IT WAS A CIVIL RIGHTS ORGANIZATION COULD THE URBAN LEAGUE THAT PUT PRESSURE ON COMPANIES TO HIRE QUALIFIED BLACKS, AND MY DAD BECAME ONE OF THE FIRST AFRICAN-AMERICANS, IN FACT, THE FIRST AFRICAN-AMERICAN SALESMAN HIRED BY IBM IN THE ENTIRE VIRGINIA AREA. MY DAD WOULD CONTINUE TO TALK ABOUT HOW OUR FAMILY MOVED TO NEW JERSEY, DENIED HOUSING IN NEIGHBORHOODS WITH GREAT PUBLIC SCHOOLS WHICH HAPPENED TO BE WHITE. IT WAS AN ORGANIZATION THAT SENT OUT WHITE TEST COUPLES TO POSE AS MY PARENTS TO HELP MY PARENTS MOVE IN.
MY FATHER WOULD DETAIL ALL ALONG THE LINES OF WHAT EFFORTS HAD TO GO TO BREAK MY FAMILY OUT OF POVERTY THAT WAS TRACED BACK TO SLAVERY. WE ARE A NATION THAT MUST BE JUDGED BY OUR EMPATHY FOR EACH OTHER, BY THE DEPTH WITH WHICH WE CARE FOR EACH OTHER AND HOW THAT'S REFLECTED IN POLICIES THAT LIBERATE PEOPLE FROM THE MORAL OBSCENITY AND THE TRAP OF POVERTY. WE CANNOT BE A NATION THAT FALLS BEHIND COUNTRIES LIKE ENGLAND NOW THAT CLASSIST SOCIETY, BUT NOW THEY HAVE BETTER SOCIAL MOBILITY THAN US FOR PEOPLE IN THE BOTTOM QUINTILE. WE CAN CHANGE THIS THROUGH POLICY BY FINDING COMMON GROUND AND ADVANCING TOWARDS OUR IDEALS OF HAVING A SOCIETY THAT REALLY IS ABOUT WEALTH BUILDING AND ABUNDANCE AND PROMISE AND POSSIBILITY FOR ALL.
SO THANK YOU ALL FOR THIS RICH CONVERSATION. I HOPE IT CAN LEAD TO MOMENTUM ON THE KIND OF BIG IDEAS THAT CAN HELP THE AMERICAN DREAM BE IN REACH OF EVERYONE TOGETHER THROUGH COMPASSION AND EMPATHY, NOT JUST OF WORDS BUT IN POLICIES. WE CAN CREATE A BETTER AMERICA. I HAVE FAITH IN THAT. THANK YOU, EVERYBODY. >> SENATOR, YOU KNOW, WE ALWAYS APPRECIATE YOUR UNIQUE ABILITY TO BRING FORWARD BOLD IDEAS ANCHORED IN CORE VALUES WITH THE AMBITION OF CREATING BROAD COALITIONS. I THINK FOR DURABLE CHANGE, THAT IS THE EQUATION THAT WE ALSO ASPIRE TO. AND I'M ABOUT TO TURN IT OVER TO A PANEL BECAUSE THE DETAILS DO MATTER. AND WE HAVE A REAL OPPORTUNITY HERE TO HEAR FROM FOUR DIFFERENT EXPERTS, ALL OF WHOM ARE BRINGING UNIQUE AND DIFFERENT APPROACHES TO THE SAME CORE CHALLENGE.
WE HAVE A TERRIFIC MODERATOR OF THIS PANEL. OUR FRIEND BRODERICK JOHNSON. BROD HAS DONE A LOT OF STUFF. HE'S BEEN A SENIOR OFFICIAL IN TWO DIFFERENT WHITE HOUSES. HE WAS THE CHAIR OF THE OBAMA ADMINISTRATION OF THE TASK FORCE. MY BROTHER'S KEEPER. I'D SAY IMPORTANT TO THIS CONVERSATION, HE IS ON THE BOARD OF DIRECTORS OF THE BLACK ECONOMIC ALLIANCE AND MOST IMPORTANT TO ME AND I KNOW TO BROD IS ON THE BOARD OF THE BIPARTISAN POLICY CENTER ACTION NETWORK.
SO I THINK BROD, NO ONE BETTER THAN YOU TO LEAD THIS CONVERSATION. AS I TURN IT OVER TO YOU, I REMIND OUR AUDIENCE, YOU CAN TYPE QUESTIONS FOR THE PANEL AT THE BOTTOM OF THE SCREEN EITHER BY YOUTUBE OR TWEET TO #BPCLIVE. >> THANKS, JASON. MY FRIEND OF MANY YEARS NOW. I HAD HAIR BACK WHEN WE FIRST MET, AND SO I DON'T KNOW WHAT YOU'RE DOING RIGHT, BUT IT'S GREAT TO SEE YOU, MY FRIEND. YOU HAVEN'T AGED AT ALL. I'M SO GLAD TO BE PART OF THIS DISCUSSION, PART OF THE BIPARTISAN POLICY CENTER, AND ALSO FOR THE WORK THAT IS SO IMPORTANT THAT I GET TO DO AS A MEMBER OF THE BOARD OF DIRECTORS OF THE BLACK ECONOMIC ALLIANCE. WHAT A GREAT LAUNCH TO THIS DISCUSSION. THE COMMENTS THAT WERE JUST MADE BY SENATOR BOOKER. HIS TREMENDOUS FOCUS ON A RANGE OF ISSUES TO BRING GREATER EQUITY TO THIS COUNTRY, INCLUDING WITH RESPECT TO ECONOMIC ISSUES.
SO IT WAS GREAT TO BE PART OF THIS DISCUSSION THAT HE LAUNCHED WITH HIS REMARKS. AND I GET THE HONOR THIS AFTERNOON OF MODERATING THIS DISCUSSION THAT WILL FEATURE FOUR OUTSTANDING PANELISTS. I'LL BRIEFLY INTRODUCE EACH OF THEM AND THEN GIVE EACH OF THEM AN OPPORTUNITY TO SUMMARIZE THEIR OWN PARTICULAR CREATIVE SOLUTIONS FOR BUILDING WEALTH FOR FUTURE GENERATIONS. AFTER THEY EACH BRIEFLY DESCRIBE THEIR OWN PLANS, I'LL ASK EACH OF THEM TO COMMENT ON WHAT SENATOR BOOKER JUST SAID AND ALSO TO SUGGEST OR TO ASK THEM TO ANSWER SOME OTHER QUESTIONS THAT I HAVE DEVELOPED. I'M REALLY, REALLY INTERESTED, PERSONALLY, ESPECIALLY, IN THE IMPLICATIONS OF THEIR PROPOSALS WITH RESPECT TO, AS SENATOR BOOKER EMPHASIZED SO MUCH, THE IMPORTANT WORK OF CLOSING THE RACIAL WEALTH GAP THAT EXISTS IN THIS NATION. SO WHEN WE — AFTER THE DISCUSSION AND AFTER THEIR RESPONSE TO MY QUESTIONS, WE'LL HAVE SOME TIME FOR SOME AUDIENCE QUESTIONS AS WELL.
SO FIRST, FOR THE INTRODUCTIONS OF THIS GREAT PANEL, FIRST, RIC EDELMAN, THE FOUNDER OF EDELMAN FINANCIAL ENGINES. RIC IS A "NEW YORK TIMES" BEST-SELLING AUTHOR AND PERSONAL FINANCE. AND HE HOSTS A NATIONALLY SYNDICATED PERSONAL FINANCE TALK RADIO SHOW AND PODCAST CALLED THE RIC EDELMAN SHOW. RIC ALSO CO-FOUNDED THE FUNDING OUR FUTURE INITIATIVE WITH THE BPC. WE ALSO HAVE WITH US JASON FICHTNER, WHO IS A CHIEF ECONOMIST AT THE BPC. HE'S ALSO SENIOR LECTURER AT JOHNS HOPKINS SCHOOL OF ADVANCED INTERNATIONAL STUDIES. JASON HAS SIGNIFICANT GOVERNMENT EXPERIENCE HAVING SERVED IN SEVERAL SENIOR POSITIONS AT THE SOCIAL SECURITY ADMINISTRATION AND AS AN ECONOMIST WITH THE INTERNAL REVENUE SERVICE. WE ALSO HAVE WITH US RACHEL GRESZLER. SHE IS A RESEARCH FELLOW AT THE HERITAGE FOUNDATION. HER RESEARCH FOCUSES ON RETIREMENT AND LABOR POLICIES. PREVIOUSLY SHE SERVED AS A SENIOR ECONOMIST ON THE STAFF OF CONGRESS' JOINT ECONOMIC COMMITTEE. AND WE HAVE WITH US DARRICK HAMILTON, THE HENRY COHEN PROFESSOR OF ECONOMICS AND URBAN POLICY AT THE NEW SCHOOL. AND DARRICK IS THE FOUNDING DIRECTOR OF THE INSTITUTE FOR THE STUDY OF RACE AND POLITICAL ECONOMY. DARRICK ALSO ADVISED SEVERAL 2020 PRESIDENTIAL CANDIDATES AND SERVED AS A MEMBER OF THE ECONOMIC COMMITTEE OF THE BIDEN/SANDERS UNITY TASK FORCE.
SO WE'VE GOT A GREAT PANEL FOR A GREAT DISCUSSION. AND WE'RE GOING TO DO WHAT WE CAN ALSO TO MIX THINGS UP. INVITE THE PANELISTS TO COMMENT ON EACH OTHER'S COMMENTS AND PROPOSALS, AND LET'S HAVE A VERY HEALTHY DIALOGUE. THERE ARE SOME VERY IMPORTANT — SOME SIMILARITIES IN WHAT YOU ALL — HOW YOU ALL VIEW THINGS BUT ALSO SOME DIFFERENCES WHICH WE SHOULD TAKE INTO CONSIDERATION. SO WITH THAT, I'M GOING TO ASK EACH OF THE PANELISTS TO SPEND ABOUT TWO OR THREE MINUTES SUMMARIZING THEIR PROPOSALS.
SO RIC, HOW ABOUT WE START WITH YOU IN TERMS OF YOUR PROPOSAL. WOULD YOU BRIEFLY SUMMARIZE YOUR PLANS. >> BROD, HAPPY TO DO IT AND THANKS VERY MUCH FOR INCLUDING ME ON THIS PANEL. IT'S ALWAYS A TREAT TO BE WITH SUCH ILLUSTRIOUS FOLKS. I THINK I CAN SAFELY SPEAK FOR EVERYBODY AND EXPRESSING STRONG APPRECIATION AND ADMIRATION FOR SENATOR BOOKER AND HIS INITIATIVES IN THIS AREA.
THERE IS NO QUESTION THAT WE HAVE A NATIONAL CRISIS OF NOT ONLY FINANCIAL SECURITY AND READINESS BUT OF EQUALITY. INCOME EQUALITY AND WEALTH ACCUMULATION. AND SO IT'S IMPORTANT THAT WE REALLY ADDRESS THIS. MY PROPOSAL THAT I HAVE LAUNCHED IS UNIQUE AMONG ALL OF THE OPPORTUNITIES THAT HAVE BEEN SUGGESTED THAT YOU'LL HEAR TODAY. WE'VE ALREADY HEARD ABOUT BABY BONDS FROM SENATOR BOOKER. AND IT'S UNIQUE IN TWO VERY IMPORTANT WAYS. THE FIRST IS THAT THE SENATOR'S PROPOSAL, AND I'LL USE THAT AS THE BASIS SINCE THAT'S THE ONE WE'VE ALREADY STARTED TALKING ABOUT, ADDRESSES HOMEOWNERSHIP, COLLEGE EDUCATION AND ENTREPRENEURSHIP. BUSINESS START-UP. AND ALL THREE OF THOSE ARE EXTRAORDINARILY IMPORTANT. THERE'S NO QUESTION THAT LOWER INCOME AMERICANS ARE DENIED THOSE THREE OPPORTUNITIES COMPARED TO MORE AFFLUENT AMERICANS. AND THE SENATOR IS CORRECT THAT WE ABSOLUTELY NEED TO ADDRESS THESE ISSUES FROM AN EQUALITY PERSPENTIVE. HOWEVER, THOSE THREE ARE NOT THE ONLY THREE ISSUES VITALLY IMPORTANT TO OUR NATION IN TERMS OF FINANCIAL SECURITY. I AS A FINANCIAL PLANNER, I AM TERRIBLY CONCERNED ABOUT RETIREMENT SECURITY. AND SENATOR BOOKER'S PROPOSAL DOESN'T ADDRESS RETIREMENT.
MY PROPOSAL CALLED RISE RETIREMENT INCOME SECURITY FOR EVERYONE IS, IN FACT, TARGETED SPECIFICALLY FOR RETIREMENT. SO IT'S A COMPLEMENTARY PROGRAM TO SENATOR BOOKER'S PROPOSAL, WHEREAS HE'S ADDRESSING ISSUES THAT MATTER STARTING AT AGE 18. MY PROPOSAL IS TARGET FORWARD PEOPLE AT AGE 70. BECAUSE WE KNOW THAT SO MANY AMERICANS ARE REACHING RETIREMENT WITHOUT SUFFICIENT ASSETS OR INCOME TO BE ABLE TO PROVIDE FOR THEM IN THEIR ELDER YEARS. SO THE R.I.S.E. PROPOSAL DOES ONE THING VERY IMPORTANTLY.pAND NO OTHER PROPOSAL HAS EVER CONTEMPLATED. IT CONTEMPLATES SETTING UP AN ACCOUNT FOR BABIES SIMILAR TO WHAT SENATOR BOOKER PROPOSES. BUT DOES THIS FOR RETIREMENT WHERE SENATOR BOOKER'S PROPOSAL HAS THE MONEY GROWING FOR 18 YEARS, MEDIAN OF NINE YEARS THROUGH THE LIFE OF HIS PROPOSAL. R.I.S.E. HAS THE MONEY GROWING FOR 70 YEARS.
IT CONTEMPLATES USAGE OF TRUE COMPOUND GROWTH. IT'S ASTONISHING WHEN YOU GROW MONEY FOR A 70-YEAR PERIOD WHICH NO ONE HAS EVER TRIED TO DO BEFORE. IF YOU TAKE $1,000. SET IT ASIDE AT BIRTH FOR 18 YEARS, EVEN IF YOU EARN 8% A YEAR, THE MONEY WILL GROW TO ABOUT 4 GRAND. IF YOU EARN THE MONEY FOR 70 YEARS, IT WILL GROW TO $219,000. IT'S INCREDIBLE WHAT THE POWER OF COMPOUNDING DOES FOR YOU, BUT IT REQUIRES MANY, MANY, MANY DECADES TO PULL IT OFF. THE SECOND MAJOR DIFFERENCE IN MY PROPOSAL IS THAT IT REQUIRES NO GOVERNMENT FUNDING OF ANY KIND. NO TAXPAYER SUPPORT. THE R.I.S.E. PROPOSAL IS FUNDED BY INVESTORS. AND AS A RESULT OF THAT, IT DOES NOT REQUIRE ANY GOVERNMENT FUNDING. OTHERWISE THE OTHER PROPOSALS COST TENS OF BILLIONS OF DOLLARS, OFTEN EVEN MORE THAN THAT. THE R.I.S.E. PROPOSAL IS SELF-FUNDING. DOESN'T COST TAXPAYERS OR CONGRESS ANYTHING AT ALL AS A SELF-FUNDED PROGRAM. SO I BELIEVE THAT THE R.I.S.E. PROPOSAL IS ECONOMICALLY VIABLE AND A WONDERFUL COMPLEMENT TO SUPPLEMENT THE WONDERFUL EFFORT THROUGH THE PROPOSAL OF SENATOR BOOKER.
>> RIC, THANK YOU VERY MUCH. NOW WE'LL TURN TO JASON FICHTNER FOR A DESCRIPTION OF YOUR PROPOSAL. >> THANKS, BROD. IT'S WORTH NOTING ALL OFFOUS THIS PANEL TODAY RECOGNIZE THE NEED TO INCREASE ACCESS TO SAVINGS AND THE IMPORTANT ROLE THAT SAVINGS PLAYS IN ALLEVIATING POVERTY, IN EQUALITY, OBTAINING AN EDUCATION, BUYING A HOME, WEATHERING FINANCIAL SHOCKS THROUGHOUT ONE'S WORKING CAREER AND HAVING A DIGNIFIED AND FINANCIALLY SECURE RETIREMENT. WHILE WE MAY DISAGREE ON THE EXTENT OF GOVERNMENT INVOLVEMENT, THERE'S A ROLE FOR GOVERNMENT IN DEVELOPING EFFECTIVE AND EFFICIENT POLICIES TO ENCOURAGE AND HELP PEOPLE SAVE. MY PROPOSAL BUILDS OFF SOCIAL SECURITY AND, LIKE RIC, I'M INTERESTED IN THE RETIREMENT ASPECT OF THIS. SO MY PROPOSAL GOES OFF SOCIAL SECURITY AND THE INFLATION-PROTECTED LIFE-LONG BENEFITS THE PROGRAM PROVIDES. FOR A VARIETY OF REASONS, MANY PEOPLE CLAIM SOCIAL SECURITY RETIREMENT BENEFITS EARLY AND THUS RECEIVE A REDUCED BENEFIT AMOUNT FOR THE REST OF THEIR LIVES. MY WORK HERE WITH COLLEAGUES AT THE BIPARTISAN POLICY CENTER HAVE EXPLORED WAYS TO ENCOURAGE DELAYED CLAIMING.
ALONG WITH AARP AND THE BROOKINGS INSTITUTION, WE'VE PROPOSED ESTABLISHING MANDATORY ADD-ON SAVINGS ACCOUNTS, SUPPLEMENTAL TRANSACITION ACCOUS FOR RETIREMENT OR S.T.A.R.T. ACCOUNTS. IT WOULD PROVIDE NECESSARY INCOME TO DELAY CLAIMING SOCIAL SECURITY. IT WOULD BE FUNDED BY TWO PERCENTAGE POINT INCREASE IN THE PAYROLL TAX, 1% EMPLOYEES AND 1% ON EMPLOYERS, ALONG WITH A GOVERNMENT CONTRIBUTION FOR LOW-INCOME HOUSEHOLDS THAT IS FULLY PAID FOR WITH THE REVENUE FROM TAXING S.T.A.R.T. DISTRIBUTIONS. EACH WORKER WOULD BE REQUIRED TO EXHAUST S.T.A.R.T. ASSETS BEFORE RECEIVING SOCIAL SECURITY BENEFITS. IF THEY ELECT TO FILE FOR SOCIAL SECURITY RETIREMENT BENEFITS BEFORE FULL RETIREMENT AGE, AGE 67 FOR ANYONE BORN IN 1960 OR AFTER.
S.T.A.R.T. WOULD MITIGATE THE EFFECTS OF THE REDUCTIONS FOR CLAIMING EARLY AND COULD ALLOW THEM TO GET ADDITIONAL MONTHLY SOCIAL SECURITY BENEFITS. BENEFICIARIES COULD RECEIVE S.T.A.R.T. BENEFITS AS EARLY AS AGE 62 BUT WOULD NOT BE REQUIRED TO DO SO. THE AMOUNT PAYABLE WOULD BE LIMITED TO THE SOCIAL SECURITY BENEFITS THAT THE BENEFICIARY WOULD HAVE RECEIVED UNDER CURRENT CLAIMING RULES.
MONTHLY BENEFITS WOULD BE PAID OUT OF THE S.T.A.R.T. ACCOUNT UNTIL THE BALANCE IS DEPLETED, AT WHICH TIME BEN FITS WOULD KICK IN AT THE HIGHER BENEFIT AMOUNT BEHIND THE DELAYED CLAIMING AGE. THESE HIGHER AMOUNTS WOULD LAST FOR THE REST OF THE BENEFICIARY'S LIFE AND INCLUDE HIGHER SPOUSAL AND WIDOW BENEFITS. AT FULL RETIREMENT AGE, UP TO AGE 70, BENEFICIARIES COULD USE S.T.A.R.T. ACCOUNTS WITHOUT RESTRICTIONS, EITHER TAKE A LUMP SUM. AT AGE 70 THEY WOULD BE REQUIRED TO TAKE A LUMP SUM DISTRIBUTION OR ROLL OVER THE BALANCE INTO A RETIREMENT ACCOUNT OR TO ANOTHER BENEFICIARY S.T.A.R.T.
ACCOUNT. SO YOU CAN EQUATE IT TO YOUR FAMILY MEMBER. ANY MONEY REMAINING IN THE S.T.A.R.T. AT THE TIME OF THE OWNER'S DEATH WOULD GO TO A BENEFICIARY. THESE ACCOUNTS WOULD BE PROFESSIONALLY MANAGED. FOR EXAMPLE, SIMILAR TO THE THRIFT SAVINGS PLAN THAT ALL FEDERAL EMPLOYEES HAVE THE URBBAN INSTITUTE MODELED OUR PROPOSAL AND SOMEWHATED IT WOULD REDUCE POVERTY AND AVERAGE PER CAPITA NET CASH INCOME FOR THOSE 60 AND UPWARD. THE PROPOSAL IS VERY PRIF PROGRESSIVE. THEY ARE THE ONES WHO HAVE LIMITED ACCESS RIGHT NOW TO SAVINGS AND ALSO SAVING MORE LIKELY TO TAKE EARLY SOCIAL SECURITY CLAIMING. SO WE'RE ALL INTERESTED IN SAVINGS. WE'RE ALL INTERESTED IN HELPING PEOPLE SAVE FOR RETIREMENT. LIKE RIC, I APPLAUD SENATOR BOOKER FOR HIS EFFORTS. I'M CONCERNED WHAT HAPPENS TO THE MONEY WHEN SOMEONE TURNS 18? IF YOU GIVE ME $20,000, $30,000 OR $40,000 WHEN I WAS 18, I GUARANTEE I WASN'T GOING TO PUT IT INTO A RETIREMENT ACCOUNT. I WAS PROBABLY GOING TO GO BUY A CAR.
THAT DOESN'T MITIGATE THE IMPORTANCE SO THEY CAN BUY A HOUSE OR AFFORD AN EDUCATION OR HAVE THE EMERGENCY SAVING OFS TO WHETHER THE BALANCE AND INCOME THAT CHANGES THROUGHOUT A LIFETIME. PEOPLE FALL IN AND OUT OF POVERTY. HAVING SOME SORT OF EMERGENCY SAVINGS IS ALSO IMPORTANT. MY PROPOSAL DOES LOOK AT JUST RETIREMENT, LIKE RIC'S DOES. WE'RE ALL STILL CONCERNED ABOUT WHAT TO DO ALONG THE LIFE PSYCHPSYCHE LE — PSCYCLE TO HELP PEOPLE. >> RACHEL, YOU'RE UP NEXT.
>> I WANTED TO TALK ABOUT TWO THINGS. FIRST AND FOREMOST ABOUT UNIVERSAL SAVINGS ACCOUNTS AND THEN VERY QUICKLY MENTION SOME POTENTIAL REFORMS TO SOCIAL SECURITY THAT COULD HELP BENEFIT ASSET AND WEALTH BUILDING ALONG LOWER INCOME AMERICANS. UNIVERSAL SAVINGS ACCOUNTS HAVE A GREAT ACRONYM, USA. WHAT THIS IS, IT'S JUST ONE SINGLE FLEXIBLE SAVINGS ACCOUNT TO HELP BUILD THE FINANCIAL SECURITY TO SAVE FOR THEIR OWN PRIORITIES. NO MATTER WHAT THAT IS. SO INSTEAD OF THE CURRENT SITUATION WHERE INDIVIDUALS AND FAMILIES HAVE TO CHOOSE DECADES IN ADVANCE IF THEY WANT TO PUT SOME SAVINGS INTO A 401(k) FOR RETIREMENT, A 529 PLAN TO SAVE FOR A CHILD'S EDUCATION, A HEALTH SAVINGS ACCOUNT, ALL OF THESE DIFFERENT BUCKETS. INSTEAD OF HAVING TO LOCK IT UP IN THAT, EVERYBODY WOULD BE ABLE TO SAVE IN ONE SINGLE ACCOUNT. IDEALLY THEY'D BE ABLE TO SET ASIDE AT LEAST $10,000 PER YEAR TO PUT INTO THESE ACCOUNTS AND THEN THEY'D BE TAX FREE IN THE FUTURE. YOU PAY THE TAX GROWING IN AND NEVER HAVE TO WORRY ABOUT IT AGAIN. AND THAT ADDS TO THE SIMPLICITY OF THE FEATURE THERE.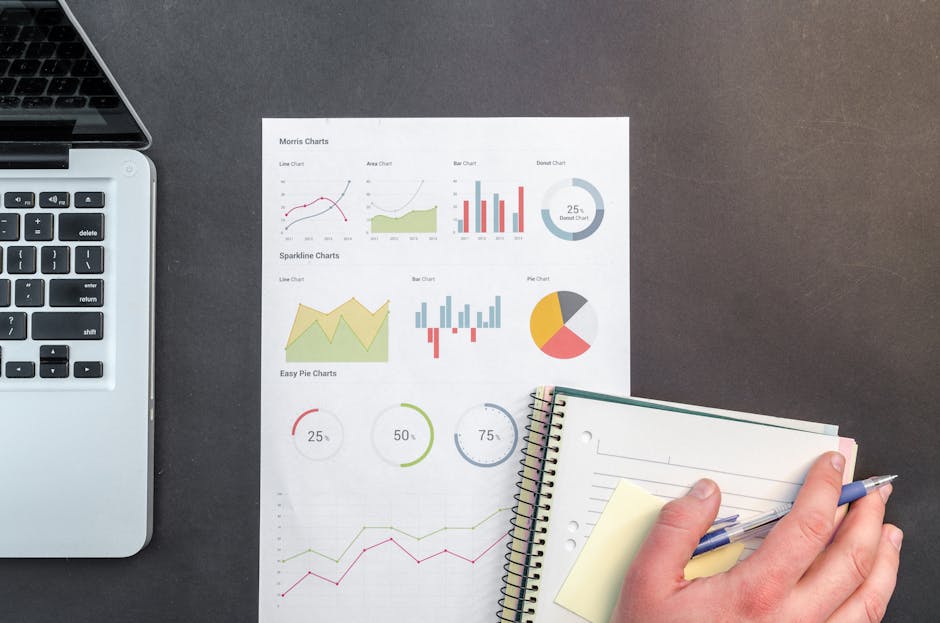 THERE ARE TWO DIFFERENT WAYS THIS WOULD ENCOURAGE MORE SAVINGS. FIRST, IT'S BECAUSE IF PEOPLE AREN'T TAXED TWICE ON THEIR SAVINGS THEY TEND TO SAVE MORE. BUT ALSO, IT HAS THE POWER OF COMPOUNDING THOSE RETURNS OVER TIME, OF COURSE IF YOU PUT YOUR MONEY INTO AN INVESTMENT INSTEAD OF INTO SOMETHING LIKE A BANK ACCOUNT THAT'S NOT GOING TO RETURN A LOT OF MONEY. THERE IS, OBVIOUSLY, A BARRIER FOR PEOPLE TO SAVE AND LOWER INCOME EARNERS IT'S HARDER. YOU HAVE TO HAVE ENOUGH MONEY IN ORDER TO SAVE IN THE FIRST PLACE. BUT ANOTHER REALLY SIGNIFICANT BARRIER, ESPECIALLY FOR LOWER INCOME AMERICANS IS THE FEAR. IF I PUT THIS MONEY AWAY IN A RETIREMENT PLAN OR TO SAVE FOR MY CHILD'S EDUCATION, WHAT IF MY CAR BREAKS DOWN NEXT WEEK AND I CAN'T GET TO WORK BECAUSE I CAN'T GET IT FIXED BECAUSE I DON'T HAVE THE SAVINGS. THE USA ACCOUNTS ALLOW INDIVIDUALS TO TAKE THAT MONEY OUT WITHOUT PENALTY AT ANY TIME FOR WHATEVER THEIR LIFE CIRCUMSTANCES ARE. AND THESE HAVE BEEN SHOWN TO BE INCREDIBLY EFFECTIVE, INCLUDING AMONG LOWER INCOME AMERICANS.
LOWER INCOME INDIVIDUALS. SO THEY'VE BEEN EFFECTIVE IN CANADA, THE UK AND SOUTH AFRICA. ALL HAVE THE EQUIVALENT OF UNIVERSAL SAVINGS ACCOUNTS AT VARYING LEVELS. AND I'M GOING TO PROVIDE SOME EXAMPLES FROM THE UK WHERE LOWER INCOME EARNING FAMILIES WHO HAVE THE EQUIVALENT OF BETWEEN $12,000 AND $26,000 PER YEAR, THEY HAVE ACTUALLY REPORTED A 23% INCREASE IN SAVINGS. SO EVEN THOUGH THEY HAVE LOW INCOMES, THEY HAVE SET ASIDE THIS MONEY THAT RESEARCHERS FOUND THEY OTHERWISE WOULD NOT HAVE SAVED AT ALL AND THEY ARE PUTTING IT INTO THIS ACCOUNT AND IT'S BEING INVESTED IN THINGS THAT WILL GROW AT A HIGH LEVEL OVER TIME. AND USAs ARE COMMON AND POPULAR AMONG ALL INCOME GROUPS. IN THE UK, 43% OF BRITISH ADULTS HOLD AN ACCOUNT. IN LOWER INCOME EARNERS, THEY PUT ASIDE A LARGER PERCENTAGE OF THEIR INCOMES THAN THE HIGHER INCOME EARNERS DO.
AND 52% OF THE PEOPLE WHO DO HOLD THESE ACCOUNTS IN BRITAIN ACTUALLY MAKE LESS THAN $26,000 A YEAR. SO THEY'VE BEEN INCREDIBLY SUCCESSFUL THERE AND THEN, OF COURSE, YOU GET THE HIGHER EARNINGS OVER TIME BY SIMPLY INVESTING THAT MONEY INSTEAD OF HAVING IT IN AN ACCOUNT THAT'S MAYBE RETURNING A VERY MARGINAL PERCENTAGE. AND THEN BRIEFLY, I WANT TO TALK ABOUT SOCIAL SECURITY HERE. THIS DID START OUT AS AN ANTI-POVERTY PROGRAM. AND THE REALITY IS TODAY THAT A LOT OF PEOPLE ARE STILL LIVING IN POVERTY WHILE RECEIVING SOCIAL SECURITY BENEFITS.
IT DOESN'T MAKE STOENSE TO HAVE POLICY PROVIDING THE HIGHEST BENEFITS TO THE HIGHEST EARNERS. TO REFORM THE PROGRAM IN A WAY TO SHIFT IT GRADUALLY OVER TIME TO PROVIDING ONE SINGLE FLAT BENEFIT THAT WOULD KEEP EVERYBODY OUT OF POVERTY. YOU DO THAT BY LOWERING THE BENEFITS ON HIGHER INCOME EARNERS. THAT WOULD DO A LOT TO HELP PROTECT THOSE INDIVIDUALS. BUT THERE'S ALSO THE REALITY THAT SOCIAL SECURITY AS IT'S EVOLVED OVER TIME IS STRIPPING AMERICANS OF THE OPPORTUNITY TO EARN A POSITIVE RATE OF RETURN. WHEN SOCIAL SECURITY WAS FIRST ESTABLISHED, THE MONEY WAS GOING TO SIT THERE AND EARN SOME POSITIVE INVESTMENT RETURNS, INTEREST RATES OVER TIME. BUT THE REALITY IS TODAY, EVERY DOLLAR THAT WORKERS SEND IN THEIR PAYROLL TAXES IS IMMEDIATELY GOING OUT THE DOOR TO PAY BENEFITS. SO THAT MEANS IT NEVER ACTUALLY EARNS A POSITIVE RETURN OVER TIME. SO WORKERS NEED MORE OPPORTUNITY THERE.
AND THIS IS DISPROPORTIONATELY AFFECTING LOWER INCOME INDIVIDUALS WHO TEND TO HAVE LOWER LIFE EXPECTANCIES. THAT MEANS THEY DON'T RECEIVE THE BENEFITS FOR AS LONG AND MAY NEVER RECEIVE THEM AT ALL. MEN HAVE LIFE EXPECTANCIES TEN YEARS LESS THAN MEN IN THE TOP QUARTILE. LIFE EXPECTANCY AT SBIRTH 3.5 YEARS LOWER FOR BLACK AMERICANS THAN WHITE AMERICANS. AND ALMOST 19% OF AFRICAN-AMERICAN MEN BETWEEN THE AGES OF 45 AND 65 WILL DIE. THAT MEANS THEY'VE PAID INTO THE SYSTEM, POTENTIALLY TENS OR HUNDREDS OF THOUSANDS OF DOLLARS THEY'VE PUT IN, AND THEY NEVER GET THAT MONEY BACK. SO TO BUILD WEALTH FOR THAT GROUP, TO HAVE THAT ABILITY TO OWN A BENEFIT AND TO BE ABLE TO PASS IT ON TO YOUR HEIR WOULD BE HUGE. WE'VE DONE SOME ANALYSIS SHOWING THAT IF WORKERS WERE ABLE TO SET ASIDE SOME OF THAT EARNINGS IN AN ACCOUNT THEY OWN, THEY COULD GET POTENTIALLY THREE TIMES MORE IN SOCIAL SECURITY EQUIVALENT LEVEL BENEFITS IN RETIREMENT THAN THE CURRENT SYSTEM HAS PROVIDED. WE NEED TO HAVE A PATHWAY OUT FOR PEOPLE TO ACTUALLY OWN THAT MONEY TO BE ABLE TO PASS IT ON AND TO BREAK SOME OF THESE CYCLES OF POVERTY OR INTERGENERATIONAL WEALTH INEQUALITY.
>> RACHEL, THANK YOU. AND SO I WANT TO JUST GIVE JASON AND RACHEL AN OPPORTUNITY TO — AFTER I GO TO DARRICK FOR HIS COMMENTS. BUT TO HAVE — GIVE YOU BOTH AN OPPORTUNITY TO THINK ABOUT CRITIQUING EACH OTHER'S VIEWS ON THE EMPHASIS THAT YOU'VE PUT ON SOCIAL SECURITY. I'M SURE THERE'S AN INTERESTING DIALOGUE THE TWO OF YOU ARE JUST WAITING TO HAVE WITH EACH OTHER ABOUT THAT.
AND THEN DARRICK, THEN I'LL GO TO YOU. AND I THINK THAT IT WILL BE IMPORTANT FOR YOU AND RIC TO COMPARE AND CONTRAST YOUR VIEWS AS PART OF THE Q&A THAT WE'LL GET INTO. DARRICK, FIRST YOU, PLEASE. >> FIRST, I WANT TO GIVE ACCOLADES TO THE SENATOR FOR HIS FRAMING, FOR HIS LEADERSHIP, AND HIS AUTHENTIC COMMITMENT TO JUSTICE WITH BABY BONDS. AND ALSO SHOUT OUT TO REPRESENTATIVE AYANA PRESLEY FOR HAVING A HOUSE COMPANION BILL. I'M GOING TO CHIME IN ON SOME OF MY FELLOW PANELISTS AND SAY, ONE, THERE IS NO SILVER BULLET POLICY IN AMERICA TO ADDRESS ECONOMIC SECURITY. SO IT'S OKAY TO ADDRESS RETIREMENT AS WELL AS BUILDING LIFETIME ECONOMIC SECURITY STARTING WITH YOUNG ADULTS. IN FACT, IF YOUNG ADULTS WERE BETTER RESOURCED, SOME OF THOSE LOW-INCOME MEN AND ESPECIALLY BLACK PEOPLE, WHERE WE KNOW THAT THE LIFE EXPECTANCY, REGARDLESS OF GENDER FOR A BLACK PERSON, IS 75, PERHAPS IF THEY WERE BETTER RESOURCED WITH WEALTH, A PARAMOUNT INDICATOR OF ECONOMIC SECURITY AT AN EARLIER POINT, THAT LIFE EXPECTANCY ITSELF WOULD BE LONGER.
AND THAT SPEAKS TO THE POINT THAT RACHEL HAD OF CRITIQUE OF RIC'S PROGRAM WHICH IS, IF THE BENEFITS DON'T BEGIN UNTIL YOU'RE 70, IF YOU'RE A BLACK AMERICAN, OBVIOUSLY YOU'D BE DISADVANTAGED IN THAT STRUCTURE WHERE YOUR LIFE EXPECTANCY IS SUBSTANTIALLY LESS THAN A WHITE PERSON. AND THEN I ALSO WANT TO TALK TO JASON ABOUT THE POINT OF, WHAT WOULD HAPPEN IF HE RECEIVED A BABY BOND AT THE AGE OF 18. WELL, ONE POINT IS THAT THE PROGRAM IS RESERVED, NOT IN A PATERNALISTIC WAY BUT PROTECTIONARY WAY TOWARD ASSET ENHANCING ENDEAVORS. SO YOU WOULDN'T — UNLESS YOU CAN MAKE A CASE FOR WHY THAT CAR IS GOING TO GENERATE ASSETS FOR YOU, AND SOME AMERICANS CAN, YOU WOULDN'T BE ALLOWED TO SPEND IT ON A CAR.
I CAN TELL YOU, FOR ME, SOME OF THE BENEFITS OF THAT PROTECTION, YOU KNOW, COMING FROM A FAMILY BACKGROUND FROM WHICH I CAME FROM, AND I'M SURE THAT MANY AMERICANS DID, TOO IF YOU ENDOWED ME WITH RESOURCES AT 18 YEARS OLD, I PROBABLY WOULD HAVE A RELATIVE THAT MIGHT BE GETTING EVICTED. I PROBABLY WOULD HAVE SOME OTHER PERSON IN NEED I MIGHT DECIDE TO HELP THEIR SITUATION AND PROVIDE THOSE RESOURCES OR DEAL WITH MY OWN POVERTY. BUT THE POINT OF THE PROGRAM IS TO RESERVE THESE RESOURCES TOWARDS SOME ASSET ENHANCING ENDEAVOR TO ADDRESS THE RACIAL WEALTH GAP.
THE LAST THING I WANT TO SAY ALSO IS THAT THE PROBLEM OF WEALTH DISPARITY IS NOT ONE OF ACTIVE SAVING OFS. IT'S NOT ONE OF AMERICA IS NOT SAVING ENOUGH OF THEIR INCOME AND PUTTING IT INTO SOME SORT OF ACCOUNT FOR RETIREMENT OR EVEN JUST TO BUY A HOUSE OR SOME OTHER MECHANISM. THE MOST AMERICANS, EXCEPT FOR THE EXTREME WEALTHY, THE BIGGEST FORM OF WEALTH IS FROM PASSIVE SAVINGS. PASSIVE SAVINGS OR CAPITAL GAINS. THE KEY IS GETTING INTO SOME VEHICLE FOR ASSET ACCUMULATION THAT WILL PASSIVELY RISE OVER YOUR LIFE, LIKE A HOME. LIKE A MANAGERIAL PROFESSIONAL JOB THAT GIVES YOU A 401(k) BECAUSE YOU HAVE A COLLEGE DEGREE WITHOUT THE ALBATROSS OF DEBT. SO, YOU KNOW, LET ME LEAD WITH THOSE POINTS AND ALSO SAY, SOCIAL SECURITY IS A VERY POPULAR SUCCESSFUL PROGRAM IN MY EYES, SO IF WE'RE TALKING ABOUT SOCIAL SECURITY REFORM, WHICH I THINK WOULD BE USEFUL FOR RETIREMENT, I'LL THROW TWO THINGS OUT THERE WHILE I HAVE THE MIC.
AND ONE IS, WE SHOULD REWARD — THE GENDER DISADVANTAGES TO SOCIAL SECURITY. WOMEN ENGAGE IN WORK AND WE NEED TO RESTRUCTURE IT TO AWARD CARE WORK. WE SHOULD ALSO REWARD THE FACT THAT ECONOMIC PANDEMICS — PANDEMIC RECESSIONS OR ANY RECESSION IN GENERAL IMPACTS CERTAIN CLASSES OF WORKERS DIFFERENT THAN OTHERS. BOUTS OF UNEMPLOYMENT SHOULD BE RATED IN A WAY SO THAT YOU'RE NOT PENALIZED WHEN YOU BECOME A SENIOR FROM RECEIVING THE FULL — A FULL BENEFIT OF SOCIAL SECURITY. SO LET ME GIVE MORE CONTEXT AND THEN I'LL GET TO BABY BONDS AND CONCLUDE.
THE BIGGEST DETERMINER OF ECONOMIC SECURITY IS WEALTH. IT'S BOTH THE BEGINNING AND THE END. WEALTHIER FAMILIES ARE ABLE TO BUY FINANCIAL ADVANTAGES FOR THEMSELVES AND THEIR CHILDREN AND LACK OF WEALTH PREVENTS MANY FAMILIES FROM ACCESSING THESE ADVANTAGES, CONTRIBUTING TO THE EVER-GROWING RESOURCE DIFFERENTIALS ACROSS AMERICA. WITHOUT CAPITAL WE SHOULD RECOGNIZE THE INEQUALITY BECOMES LOCKED IN. WHY? BECAUSE IN ORDER TO GENERATE WEALTH, IT TAKES WEALTH.
THE BIGGEST INGREDIENT FOR WEALTH IS WEALTH ITSELF. WE USE WORDS LIKE CHOICE, FREEDOM TO DESCRIBE A BENEFIT OF THE MARKET, BUT CHOICE IS AN ILLUSION IF AN INDIVIDUAL LACKS BASIC RESOURCES, INCLUDING A JOB, INCOME, SHELTER, FOOD AND HEALTH CARE. IT IS LITERALLY WEALTH THAT GIVES US CHOICE, FREEDOM AND OPTIONALITY. AND REGARDLESS OF RACE BUT ESPECIALLY ACROSS RACE, OUR EXTREME CONCENTRATION OF WEALTH AT THE TOP IN THE UNITED STATES, IT'S UNDEMOCRATIC. AND IT'S DYSFUNCTIONAL FOR DEMOCRACY BECAUSE IT LEADS TO A DISTORTED DETICTION OF POWER AND MATERIAL WELL-BEING TO FURTHER STRUCTURE A SOCIETY TO BENEFIT THEMSELVES. IT'S ALSO CRUCIAL TO UNDERSTAND HOW AMERICA GENERATED A WHITE ASSET-BASED MIDDLE CLASS. IT WAS GOVERNMENT POLICY, LARGELY, LITERALLY GOVERNMENT GIVEAWAYS OR ENTITLEMENTS THAT PROVIDED WHITES WITH AN ASSET FOUNDATION OF FINANCE, EDUCATION, LAND, INFRASTRUCTURE AND THE ABILITY TO PASS DOWN THAT ACCUMULATION FROM ONE GENERATION TO THE NEXT. IF WE LOOK AT RACE, IN CONTRAST, BLACKS WERE LARGELY EXCLUDED FROM THESE POLICIES. IT CREATED THESE WEALTH-GENERATING BENEFITS AND WHEN BLACKS WERE ABLE TO ACCUMULATE WEALTH, THEIR ENTERPRISE WAS OFTEN STOLEN, DESTROYED OR LITERALLY TAKEN AWAY FROM FRAUD OR TERROR BY GOVERNMENT COMPLICIT ACTIONS.
WE'RE COMING UP ON THE 100th ANNIVERSARY OF THE TULSA MASSACRE AS ONE EXAMPLE. SO A PERMANENT PROGRAM LIKE BABY BONDS PROVIDES A PROSPECTIVE APPROACH THAT IN PERPETUITY WILL ENSURE THAT AMERICANS HAVE A BIRTHRIGHT TO CAPITAL. SO THAT THEY CAN ACCUMULATE ASSETS WHEN THEY BECOME A YOUNG ADULT. PROVIDING THIS ECONOMIC BIRTH RATE WOULD REQUIRE THAT WE HAVE PUBLIC TRUST AS A FOUNDATION FOR AN ECONOMIC SECURITY, SECURE LIFE, THE CAPITAL FINANCE OF BABY TRUST IS INTENDED TO DELIVER A MORE EGALITARIAN, AUTHENTIC PATHWAY FOR ECONOMIC SECURITY AND HERE'S A KEY POINT. INDEPENDENT OF THE FAMILY FINANCIAL POSITION IN A SOCIETY THAT'S PLAGUED BY BOTH RACISM AND PATPATRIARCHY. WE CAN ENDOW EVERY NEWBORN WITH AN, COUNT THAT WOULD MATURE TO AROUND $20,000 TO $25,000 AND BABIES BORN IN THE MOST WEALTH POOR SITUATION WOULD RECEIVE AN ACCOUNT UPWARDS TO $50,000. THE ACCOUNTS WOULD BE FEDERALLY MANAGED AND USED WHEN THE CHILD REACHES ADULTHOOD FOR SOME ASSET-ENHANCING ENDEAVOR LIKE A DEBT-FREE EDUCATION, A DOWN PAYMENT ON A HOME, CAPITAL TO START A NEW BUSINESS OR THEY COULD ROLL IT OVER IN AN I.R.A.-TYPE ACCOUNT UNTIL THEY'RE READY TO USE IT.
THE PROGRAM WOULD BE FAR LESS EXPENSIVE THAN THE $600 PLUS BILLION THAT WE'RE ALREADY SPENDING ON ASSET PROMOTING POLICIES WITH TAX CREDITS AND SUBSIDIES THAT MAINLY GO TO THE WEALTHY. AT ISSUE ISN'T THE AMOUNT OF THE ALLOCATION THAT I'M DESCRIBING BUT IT'S TO WHOM IT'S DISTRIBUTED. CURRENTLY THE TOP 1% OF EARNERS RECEIVE OVER ONE-THIRD OF THAT ALLOCATION, WHEREAS THE BOTTOM 60% OF EARNERS RECEIVE ONLY ABOUT 5%. SO IN CONCLUSION, PUBLIC PROVISIONS OF A BABY TRUST WOULD GO A LONG WAY TOWARDS ELIMINATING THE TRANSMISSION OF ECONOMIC ADVANTAGE OR DISADVANTAGE ACROSS RACE, JNDER AND GENERATIONS, AND ESTABLISH A MORE MORAL, DECENT ECONOMY THAT FACILITATES THE ASSET, ECONOMIC SECURITY AND SOCIAL MOBILITY FOR ALL ITS CITIZENS. >> THANK YOU. >> SO WE HAVE ABOUT 15 MINUTES FOR THIS DISCUSSION, THIS DEBATE AMONGST YOU THAT WE PROMISED THE AUDIENCE. SO LET ME START IT OFF THIS WAY BECAUSE I'LL USE THE MODERATOR'S DISCRETION.
RIC, A COUPLE OF YOUR FELLOW PANELISTS CRITICIZED YOUR PROPOSAL IN THE CONTEXT OF THE LIFE EXPECTANCY OF AFRICAN-AMERICANS, PARTICULARLY AFRICAN-AMERICAN MEN. SO I WANTED TO GIVE YOU AN OPPORTUNITY TO RESPOND TO THAT CRITICISM. >> WELL, I DON'T THINK THAT IT'S REALLY A MAJOR POINT. FIRST OF ALL, MANY OF OUR PROGRAMS LOOK AT SOCIAL SECURITY ITSELF, IS DESIGNED WITH LONGEVITY IN MIND. WE ALREADY KNOW THAT AT AGE 62, THE EARLIEST AGE AT WHICH SOCIAL SECURITY IS AVAILABLE, IT'S ALREADY TOO LONG FOR THE LIFE EXPECTANCY OF SOME FOLKS.
SO I DON'T KNOW THAT THAT'S REALLY A PRIMARY ISSUE. I'M NOT SUGGESTING WE USE MY PROPOSAL, R.I.S.E., INSTEAD OF THE OTHER PROPOSALS BEING OFFERED BECAUSE THE OTHER P PROPOSALS TARGET HOMEOWNERSHIP, COLLEGE, BUT OMIT RETIREMENT. SO I THINK WE NEED TO DO ALL FOUR ITEMS, NOT THREE INSTEAD OF ONE OR ONE INSTEAD OF THREE. SECONDARILY, WE NEED TO RECOGNIZE THAT ONE OF THE REASONS THAT THERE'S A REDUCED LIFE EXPECTANCY AMONG MINORITY POPULATIONS IS BECAUSE OF THE INHERENT ECONOMIC CHALLENGES THEY EXPERIENCED THROUGHOUT LIFE. THE LACK OF ACCESS TO HEALTH CARE, LACK OF ACCESS TO GOOD JOBS AND ALL BAD ENVIRONMENTAL CIRCUMSTANCES.
WE KNOW ALL OF THAT. HAVING THIS MONEY IN THOSE ACCOUNTS, AS WE'VE SEEN FROM OTHER STUDIES SUCH AS OKLAHOMA SEED PROGRAM HELPS TO IMPROVE THE OVERALL LIVES OF FOLKS, KNOWING THAT THERE'S MONEY IN THE FUTURE COMING TO THEM. SO THIS COULD PROVE TO BE A BENEFIT OF INCREASING LIFE EXPECTANCIES ACROSS THE BOARD. AND FINALLY, LET'S REMEMBER THAT NOT EVERY LOW-INCOME AMERICAN IS A MINORITY.
ALTHOUGH THERE IS A DISPROPORTIONATE NUMBER WHO ARE, WE ALSO HAVE TO RECOGNIZE THAT THERE ARE SOME FOLKS, A LOT, WHO ARE GOING, EVEN THOUGH THEY'RE IN LOW INCOMES, AND LOW-INCOME HOUSEHOLDS, WILL HAVE A LARGER — LONGER LIFE EXPECTANCY. SO I WOULD RATHER TALK ABOUT THIS AND FRAME IT IN THE CONTEXT OF HOW CAN WE ADD TO ALL OF THESE PROPOSALS TO GET THE BEST BENEFITS THAT EACH PROVIDES, RATHER THAN TRYING TO SAY, FOR ME TO WIN, YOU HAVE TO LOSE. >> UH-HUH. THANK YOU. SO JASON, I WANT TO GIVE YOU THE OPPORTUNITY NOW TO RESPOND TO WHAT RACHEL HAD TO SAY ABOUT SOCIAL SECURITY. YOU'RE BOTH — IN TERMS OF YOUR PROPOSAL AND WHAT SHE TALKED ABOUT AS WELL. >> THANK YOU, BROD. LET ME MAKE TWO QUICK POINTS. ONE, FOR RIC, HE'S EXACTLY RIGHT THAT WE DON'T NEED TO LOOK AT ONE PROPOSAL. AND DARRICK SAID THIS, TOO. THERE'S NO SILVER BULLET THAT ONE PROPOSAL IS GOING TO FIX.
IN OUR DISCUSSION TODAY, EVERYONE SHOULD REALIZE THAT WE'RE ALL FRIENDS. WE'RE ALL TRYING TO GO TOWARDS THE SAME DIRECTION. HELP BUILD WEALTH AND SECURITY. SO WE'RE NOT BEING ANTAGONISTIC. WE'RE TRYING TO FIND THE RIGHT SOLUTIONS TO HELP AMERICA GET THE SAVINGS THEY NEED TO HAVE A BETTER RETIREMENT, BETTER ACCESS TO EDUCATION, BUILD WEALTH, SMALL BUSINESS. SO WE'RE ALL ON THE SAME PAGE THERE. THE QUESTION IS HOW TO DO IT. AND IT'S INTERESTING TO NOTE, RIC, RACHEL, DARRICK AND MYSELF AND SENATO BOOKER ALL HAVE PROPOSALS THAT USE THE MARKET. EVEN THOUGH THERE'S GOVERNMENT INVOLVEMENT, THE MONEY IS GOING INTO THE MARKET. IT'S NOT NECESSARILY GOING INTO A RETIREMENT TRUST FUND THAT'S JUST FOR THE TREASURY. SO WE'RE TRYING TO FIND THAT BALANCE BETWEEN ACCUMULATION OF ASSETS, EQUITY OWNERSHIP AND USING THE MARKET TO HELP SOLVE SOLUTIONS WITH GOVERNMENT INVOLVEMENT.
SO THAT'S KEY TO BRING THOSE TOGETHER. AND THAT'S IMPORTANT. AND WHEN YOU START THINKING ABOUT SOCIAL SECURITY, ONE OF THE THINGS WITH MY PROPOSAL, WE HAD AARP AND BROOKINGS, WE WERE TRYING TO FIND A BIPARTISAN SOLUTION IF YOU WILL TO THOSE — THOSE WHO JUST WANT TO INCREASE SOCIAL SECURITY BENEFITS AND TAXES AND THOSE WHO SAY LET'S JUST DO PRIVATE ACCOUNTS. WE'RE TRYING TO FIND THAT BALANCE. SOCIAL SECURITY, TO DARRICK'S POINT, IS A VERY SUCCESSFUL PROGRAM. HE'S MENTIONED IT. IT'S VERY IMPORTANT. VERY SUCCESSFUL. IT HELPS ELIMINATE POVERTY. WE'RE NOT GOING TO GET RID OF SOCIAL SECURITY. EVEN RACHEL'S POINT ABOUT MAYBE GOING TO A FLAT BENEFIT IS PROBABLY FOR A CONSERVATIVE, THE MOST YOU'LL BE ABLE TO GET DONE.
SOCIAL SECURITY IS STICKING WITH US. SO I FEEL, AND OTHERS, IT SHOULD BE A PLATFORM FOR ENHANCING RETIREMENT SECURITY THROUGH SOME SORT OF PRIVATE ACCOUNT MECHANISM THAT'S MANAGED LIKE RIC OR DARRICK MENTIONED THROUGH SOME SORT OF PRIVATE INVESTOR, BLACKROCK, FIDELITY, VANGUARD, THRIFT SAVING OFS DOES IT WITH THE GOVERNMENT PLAN. IT'S NOT GETTING RID OF THESE PROGRAMS AND IT'S TRYING TO FIGURE OUT HOW TO ENHANCE SECURITY. SO I THINK THAT'S THE POINT WE SHOULD GET ACROSS HERE. AND AGAIN, DARRICK AND RIC ARE BOTH RIGHT. WE'RE NOT TRYING TO FIND ONE SOLUTION THAT FITS EVERYTHING. WE'RE TRYING TO FIND A VARIETY OF PROPOSALS THAT WILL HELP EVERYONE ACHIEVE THAT FINANCIAL SECURITY THROUGHOUT THEIR LIFE CYCLE. AND THAT'S IMPORTANT. AND DARRICK MENTIONED ONE THING I WANT TO BRING UP. TWO THINGS. ONE, TO AN ECONOMIST IF SOMEONE HAS $20,000 IN A BANK SAVING FOR A CAR AND YOU GET $20,000 FOR EDUCATION, WHO IS TO SAY ONE GOES FOR THE OTHER. YOU CAN SAY $20,000 FOR EDUCATION. SOMEONE GIVES YOU A POT OF MONEY, NOW I'VE GOT MONEY FOR A CAR. THIS GOES FOR EDUCATION.
TO ECONOMISTS, MONEY IS FUNGIBLE. IT'S IMPORTANT TO THINK ABOUT ASSET BUILDING. AND HOW DO WE HELP PEOPLE BECAUSE TO MAKE MONEY, IT TAKES MONEY. IF YOU DON'T HAVE MONEY OR WEALTH WHEN YOU'RE 20, 30 OR 40, YOU MAY NOT HAVE IT WHEN YOU'RE 60 OR 70. THAT'S AN IMPORTANT DISTINCTION. WE DON'T WANT TO LOSE SIGHT OF. WE NEED TO FIGURE OUT HOW TO HELP PEOPLE DO THAT. DARRICK DID MENTION THE TAX ENTITLEMENTS. TAX EXPENDITURES. WE SHOULD HAVE A LARGER DISCUSSION ABOUT THAT. A LOT OF THESE ARE TOP HEAVY. WE SHOULD PROBABLY REDUCE SOME OF THE DEDUCTIONS TO CREDITS. THAT WOULD HELP LARGER CREDIT FOR SAVINSAVINGS, A SAVER'S CRE. THOSE ARE THINGS I SHOULD THINK WE SHOULD CONSIDER AS PART OF THIS PACKAGE. >> RACHEL, YOUR OPPORTUNITY TO RESPOND? >> YEAH, I THINK WE HAVE A LOT OF AGREEMENT HERE, ESPECIALLY AMONGST THE NEED FOR PEOPLE TO OWN SOME OF THEIR WEALTH OVER TIME. I FIRST JUST WANT TO QUICKLY TALK ABOUT SENATOR BOOKER'S PROPOSAL AND I LOVED THE IDEA BUILDING THAT WEALTH AT SUCH A YOUNG AGE SO IT HAS SO MANY YEARS TO GROW.
WITHIN THE CONTEXT OF WHERE WE ARE WITH OUR LEVEL OF DEBT, THE REALITY IS THAT EVERY CHILD BORN IN AMERICA TODAY IS INHERITING $90,000 WORTH OF DEBT. THE DAY THEY'RE BORN. AND EVERY YEAR OVER THE NEXT TEN YEARS WE'RE ADDING $3,700 WORTH OF DEBT FOR EVERY PERSON IN AMERICA. WE NEED TO CONFRONT THAT FIRST. ECONOMICALLY, IT DOESN'T MAKE SENSE TO BE PUTTING $1,000 OR $2,000 IN A SAVINGS ACCOUNT IF THAT CHILD IS ACTUALLY GOING TO BE PAYING FOR THAT AT A HIGH ER RATE OF GOVERNMENT INTEREST THAN THAT ACCOUNT IS PROVIDING. JASON AND I ARE SAYING WE NEED PEOPLE TO BE ABLE TO SAVE ON THEIR OWN, SOMETHING THEY CAN PASS ON, THAT WEALTH IS THEIRS. THE DIFFERENCE IS WE CAN DO IT WITHIN THE CONTEXT OF THE CURRENT PROGRAM INSTEAD OF HAVING TO ADD ON A HIGHER TAX. THE REALITY IS THE 12.4% SOCIAL SECURITY TAX WHICH ACTUALLY NEEDS TO BE ABOUT 15.3% TO FINANCE THE PROGRAM AND NOT HAVE BENEFIT CUTS, THAT'S THE LARGEST TAX THAT MOST AMERICANS PAY. ESPECIALLY FOR LOWER INCOME AMERICANS.
THAT'S A SIGNIFICANT BURDEN THAT PREVENTS THEM FROM BEING ABLE TO SAVE MORE ON THEIR OWN. SO WHAT I PROPOSE, YOU KNOW, BOTH SOCIAL SECURITY REFORM ITSELF AND AN OPTIONAL PERSONAL ACCOUNT ON THE SIDE THERE IS SOMETHING THAT WOULD ACTUALLY NOT CHANGE ANY BENEFITS, ONLY INCREASE THEM FOR LOWER INCOME EARNERS BUT IT WOULD REDUCE THE PAYROLL TAX RATE OVER TIME BY ABOUT 2 PERCENTAGE POINTS, GIVING PEOPLE MORE SO THEY HAVE THAT MONEY TO BEGIN WITH TO BE ABLE TO SAVE IT.
AND THEN LASTLY, I WANTED TO SAY THAT UNIVERSAL SAVINGS ACCOUNTS, THERE'S NO SILVER BULLET. BUT THAT'S ABOUT AS CLOSE AS IT GETS WITHIN THE CONTEXT OF THIS DISCUSSION BECAUSE IT'S AN ACCOUNT THAT IS OWNED BY INDIVIDUALS. YOU CAN PUT THE MONEY IN FOR WHATEVER PURPOSE YOU WANT. DARRICK WAS TALKING ABOUT, IF HE HAD GOTTEN THIS ACCOUNT IT MIGHT HAVE GONE TO SOMEBODY BEING EVICTED. EVERYBODY IS FACING DIFFERENT CIRCUMSTANCES IN LIFE. AND IT'S NOT ALWAYS BEST FOR THEM TO KEEP THAT MONEY IN AN ACCOUNT INSTEAD OF TAKING IT OUT OF THEIR CHILD'S SAVINGS ACCOUNT OR RETIREMENT ACCOUNT. AN EVICTION WOULD HAVE FAR MORE CONSEQUENCES FOR THAT INDIVIDUAL AND FOR THAT FAMILY THAN THE PENALTY THEY MIGHT TAKE OUT. SO WE JUST NEED TO HAVE THESE OPTIONS AVAILABLE. LET PEOPLE BE IN CHARGE OF IT. BECAUSE THE REALITY IS MOST INDIVIDUALS AND FAMILIES KNOW WHAT'S BEST FOR THEM, AND THEY DON'T NEED A GOVERNMENT OFFICIAL TELLING THEM WHAT PROGRAMS ARE AVAILABLE, WHAT MONEY THEY CAN TAKE OUT AND WHAT THEY CAN SPEND IT ON.
>> IF I COULD ADD ON TO THAT. >> YES, AND THEN DARRICK, WE'LL COME BACK TO YOU P. I LIKE WHAT RACHEL HAD TO SAY BECAUSE OF THE FACT THAT WHEN GOVERNMENT TRIES TO IMPOSE LIMITATIONS, RESTR RESTRICTIONS, WELL-MEANING, BUT WE ALL KNOW THAT PEOPLE GAME THE SYSTEM AND LOOPHOLES EXIST, ET CETERA. AND ONE OF THE THINGS THAT COMES TO MIND IS THAT UNDER THE BABY BONDS PROPOSAL FROM SENATOR BOOKER, $50,000 AT AGE 18, GREAT IDEA FOR EDUCATION. BUT HOW MANY 18-YEAR-OLDS ARE READY TO BUY A HOUSE? HOW MANY ARE READY TO START A BUSINESS? PERHAPS IT MIGHT MAKE MORE SENSE TO SAY, YOU CAN USE THE MONEY AT — AS EARLY AS 18 FOR EDUCATION, BUT IF YOU ARE PLANNING TO USE IT FOR A HOUSE OR BUSINESS, MAYBE THAT'S DELAYED TO AGE 25 OR AGE 30.
ALLOWING THE MONEY TO GROW THAT MUCH LONGER AND LETTING THE CHILD, NOW A STUDENT, BECOME READY FOR THOSE TWO ACTIVITIES. OR GOING TO RACHEL'S POINT, LET EACH INDIVIDUAL HAVE THEIR OWN DISCRETION. THEY KNOW BEST. LET THEM DECIDE HOW THE MONEY OUGHT TO BEST BE USED. YOU RUN THE RISK SOME MIGHT SQUANDER THE MONEY BUT I THINK WE CAN TRUST MOST PEOPLE TO BE RESPONSIBLE AND JUDICIOUS IN MANAGING THE ACCOUNT. IT MAKES THE PROGRAM MUCH SIMPLER TO OPERATE. YOU WON'T HAVE TO WORRY ABOUT LOOPHOLES AND EXCLUSIONS AND ALLOWING AMERICANS TO DO WHAT THEY KNOW IS BEST FOR THEMSELVES AND THEIR FAMILIES. SO I LIKE RACHEL'S APPROACH IN THAT WAY. >> DARRICK? I KNOW YOU'RE CHOMPING AT THE BIT TO GET IN HERE. I'D LIKE YOU TO ESPECIALLY IN TERMS OF WHAT YOUR OTHER PANELISTS HAVE TALKED ABOUT AND THE RACIAL WEALTH GAP AND IF THERE'S AN ELEMENT THAT THEY ARE MISSING HERE IN THEIR PROPOSALS THAT REALLY GOES TO THIS RACIAL WEALTH GAP THAT HAS PERSISTED FOR SO LONG, DESPITE, YOU KNOW, A NUMBER OF PROGRAMS THAT HAVE BEEN INTENDED TO CLOSE IT P.
YOU KNOW, WE ARE USING WORDS LIKE CHOICE. WE'RE USING WORDS LIKE SAVINGS. BUT WE'RE NOT AUTHENTICALLY USING THEM BECAUSE THE KEY ELEMENT FOR ALL OF THEM IS ENDOWMENT IN THE FIRST PLACE. AND THIS GOES BACK TO WHAT YOU'RE SAYING, BROD, WHICH IS THE RACIAL WEALTH GAP. THINKING ABOUT A SILVER BULLET, WHY SHOULD SOMEBODY WHO IS 18 HAVE TO WORRY ABOUT AN AUNT WHO IS ABOUT TO BE EVICTED? THAT'S A PROBLEM OF PUBLIC POLICY. AND WE HAVE PUBLIC POWER TO ADDRESS THAT. SO WE SHOULDN'T HAVE EN MASSE A GROUP OF PEOPLE WORRIED ABOUT AN AUNT BEING EVICTED. WE SHOULD HAVE PUBLIC POLICY TO ADDRESS THAT. AND WE CAN WALK AND CHEW GUM AND ENSURE THAT THAT 18-YEAR-OLD HAS A PATHWAY TOWARDS BUILDING WEALTH ITSELF. IN OTHER WORDS, A PACKAGE OF ECONOMIC SECURITY THAT NEEDS TO BE DELIVERED TO THE AMERICAN PEOPLE. SO I'M WITH JASON AND THAT RECOGNIZING THAT THERE IS NO SILVER BULLET.
SO MY POINT IN BRINGING UP THE ISSUE OF ME TAKING CARE OF A RELATIVE WHO MIGHT BE EVICTED WAS NOT A QUESTION OF, I SHOULD HAVE CHOICE. THE QUESTION IS, I SHOULD HAVE RESOURCES SO THAT I CAN MANAGE THOSE THINGS. AND THE PURPOSE OF BABY BONDS IS TO RESTRICT IT TOWARDS SOME ASSET-ENHANCING ENDEAVOR BECAUSE THAT'S THE PURPOSE OF THE PROGRAM. THE PURPOSE OF THE PROGRAM ISN'T TO ADDRESS INCOME NEEDS BUT TO ADDRESS THE GROWING WEALTH GAP THAT WE HAVE.
AND LET ME SAY SOMETHING ELSE ABOUT THE MARKET. THAT WAS ANOTHER WORD THAT WAS BROUGHT UP. SO THE MARKET. THIS NOTION THAT IF YOU ALLOW PEOPLE TO HAVE CHOICE, THAT THEY CAN BEST ALLOCATE THEIR RESOURCES AND THE MARKET SHOULD BE A MECHANISM TO SANCTION GOOD DECISIONS — I'M SORRY, TO REWARD GOOD DECISIONS, SANCTION BAD DECISIONS, REWARD EFFORT, ET CETERA. EVEN IF WE BELIEVE THAT, IT REALLY IS NOT AN AUTHENTIC ANALYSIS IF WE DON'T START PEOPLE OFF WITH SOME RESOURCES IN THE FIRST PLACE. AND THAT'S THE POINT. THE POINT OF BABY BONDS IS TO ENSURE THAT THERE IS AN ENDOWMENT SO PEOPLE CAN HAVE AUTHENTIC ENGAGEMENT WITH THE MARKET IF INDEED THE MARKET IS THE APPROACH.
AND LAST THING, THIS IS A BRIDGE TO SOCIAL SECURITY. SO THIS IS ABOUT PUBLIC POLICY. THIS IS ABOUT GOVERNMENT TRUST. ONE OF THE BIG THINGS AND BEST VALUES OF SOCIAL SECURITY IS THAT THESE RESOURCES ARE HELD IN PUBLIC TRUST AND RESERVED TO YOU AS A GUARANTEE. YOU'RE NOT AT THE WHIM OF MARKET FLUCTUATIONS, GOOD OR BAD. IT'S A GUARANTEE THAT YOU'LL GET WHEN YOU RETIRE. SIMILARLY TO BABY BONDS. IT'S NOT MANAGED BY INDIVIDUALS SO WHETHER YOUR PARENTS ARE MAKING GOOD OR BAD DECISIONS. WHETHER YOUR PARENTS ARE WELL RESOURCED OR NOT. WHETHER YOUR PARENTS FACE DISCRIMINATION. WHETHER YOUR PARENTS ARE GOING TO REWARD THEIR DAUGHTER LESS THAN THEY REWARD THEIR SON. THIS IS SAYING AS A BIRTHRIGHT, THE GOVERNMENT WILL RESERVE THESE RESOURCES AND ENSURE THAT YOU AS AN ADULT, REGARDLESS OF YOUR FAMILY HAVE SOME ASSETS THAT YOU CAN MANAGE WHEN YOU BECOME A YOUNG ADULT. AND FINALLY, RIC, IF WE MOVE THE AGE A LITTLE BIT HIGHER, I WOULDN'T — IF IT WAS 23, VERSUS 18, THAT'S NOT SOMETHING I'D DIE ON THE SWORD FOR. >> LET'S CLOSE WITH THIS BECAUSE I THINK WE'RE OUT OF TIME.
BUT I WANT TO GIVE EVERYONE 20 SECONDS TO OFFER ANY FINAL REMARKS AND, JASON, WE'LL START WITH YOU. >> THANK YOU. SO I'LL POINT OUT FIRST THAT SOCIAL SECURITY IS ONLY A GUARANTEE IF THERE'S MONEY IN THE SYSTEM. THE TRUST FUNDS ARE TO BE DEPLETED IN 2034 UNLESS CONGRESS DOES SOMETHING. WE COULD SEE A 20% CUT IN BENEFITS. WE NEED TO DO SOMETHING ABOUT SOCIAL SECURITY. WE NEED TO THINK HOLISTICALLY AND TO EVERYONE ON THE PANEL WHO SAID THIS, WE NEED TO THINK HOLISTICALLY ABOUT THIS PROBLEM. WHETHER IT'S BABY BONDS, RISE ACCOUNTS, USAs, SOME TOP OFF TO SOCIAL SECURITY, CHANGING THE TAX CODE TO LOOK AT HOW TO CHANGE THE TAX DEDUCTIONS, TAX CREDITS TO HELP MORE LOWER INCOME WORKERS ARE ALL THINGS WE SHOULD PUT ON THE TABLE TO HAVE A BROADER DISCUSSION ABOUT RETIREMENT SECURITY AND INCOME SECURITY AND WEALTH BUILDING IN AMERICA.
>> THANK YOU VERY MUCH. RACHEL? ANY CLOSING COMMENTS? >> YES, I JUST WANTED TO HIGHLIGHT THE NEED FOR MORE FLEXIBLE AND SIMPLE WAYS FOR AMERICANS TO SAVE SO THAT THERE'S NOT THAT FEAR THEY CAN'T USE IT FOR WHATEVER THEY WILL NEED IN THE FUTURE AND THAT THEY'LL GO HAVE TO GO THROUGH A GOVERNMENT BUREAUCRACY TO DETERMINE WHETHER THEY CAN TAKE THEIR OWN MONEY OUT. >> THANK YOU. RIC? >> SO THRILLED TO HAVE THIS CONVERSATION TODAY. SO MANY SMART PEOPLE COMING OUT WITH SO MANY SMART IDEAS THAT THE MORE WE CONTINUE HAVING THESE CONVERSATIONS, THE CLOSER WE'RE GOING TO GET TO COMING UP WITH A SOLUTION THAT IS POLITICALLY PALATABLE AND CAN BE APPROVED BY CONGRESS AND SIGNED BY THE PRESIDENT. WHILE THE CURRENT PROPOSALS MAY NOT SURVIVE IN THEIR CURRENT FORM, I THINK WE'RE MAKING PROGRESS, AND I'M EXCITED TO BE PART OF IT. AND I JUST AM THANKFUL FOR EVERYBODY INVOLVED. >> THANK YOU.
DARRICK? ANYTHING ELSE? >> YEAH, MONEY IS INDEED FUNGIBLE, ESPECIALLY FOR GOVERNMENT. THE ISSUE OF WHETHER SOCIAL SECURITY WILL SURVIVE OR NOT IS A MATTER OF CHOICE. IF WE CHOOSE TO LET IT SURVIVE IT WILL SURVIVE. FOR FAMILIES, WHEN IT'S NOT FUNGIBLE IS WHEN YOU'RE FACED WITH SCARCITY. WE NEED AN ECONOMIC BILL OF RIGHTS. WE NEED TO ENSURE THAT PEOPLE HAVE ADEQUACY WITH REGARDS TO INCOME AND WEALTH. AND WE CAN DO THAT. >> WELL, YOU KNOW, THIS IS ANOTHER GREAT AFFIRMATION OF THE IMPORTANCE OF A BIPARTISAN POLICY CENTER. THE FACT THAT THERE ARE DIFFERENT IDEOLOGICAL PERSPECTIVES ON MANY THINGS, BUT WITH REGARD TO THIS CONVERSATION, I REALLY APPRECIATE THE FACT THAT THERE'S A — CERTAINLY COMMITMENT TO THE SAME OVERALL MISSION OF WHAT WE NEED TO DO HERE FOR CREATIVE SOLUTIONS AROUND WEALTH BUILDING, ESPECIALLY FOR LOW-INCOME FAMILIES AND FAMILIES OF COLOR. SO THANK YOU ALL VERY, VERY MUCH.
WE DON'T HAVE TIME FOR QUESTIONS FROM THE AUDIENCE, BUT I AM SORRY, AUDIENCE, BUT I ACTUALLY TAKE THAT AS A GOOD SIGN THAT WE HAD A VERY HEALTHY DIALOGUE AMONG THE PANELISTS AND A GREAT OPENING FROM SENATOR BOOKER. SO JASON GRUMET, MY FRIEND, IT'S BACK TO YOU I BELIEVE. THANK YOU FOR THIS OPPORTUNITY TO MODERATE THIS GREAT DISCUSSION. >> LET ME JUST ADD MY APPRECIATION. I THINK THIS IS EXACTLY THE KIND OF CONVERSATION THAT WE REALLY ENJOY HAVING. FOR ALL THE FOLKS WHO DID SUBMIT QUESTIONS, WE'LL GET OUR HANDS ON THOSE QUESTIONS AND TRY TO PROVIDE RESPONSES AS BEST WE CAN. THIS IS OBVIOUSLY THE FIRST, NOT THE LAST OF THESE DISCUSSIONS. SO REALLY APPRECIATE EVERYBODY'S TIME. THANK YOU. HAVE A GOOD AFTERNOON. >> ALL RIGHT. THANKS. >> THANKS, EVERYONE..