The Sales and Marketing
Decisions in MikesBikes-Advanced… …will enable you to control
Retail Price, Production Volume… … Safety Stock, Advertising
and Public Relations for each
individual bike. You will also be setting a
company wide Branding Decision… and Distribution Strategy. The
latter involving Retail Margin… …and Extra Retail Support for
the two Distribution Channels. This video will provide you
with an example set of decisions… …for the Sales and Marketing
area of MikesBikes-Advanced… … and demonstrate the process
of how we came to these decisions. This is not a model answer, but
rather an example of what Sales… …and Marketing decisions could
support the overall strategy we… …have set for this firm. To achieve this, you need to
produce a range of products… …with a well targeted marketing
campaign, to enable a slight…
…premium price and rather on focusing
on Sales volume, focus on efficiency… … to increase Profitability, and
therefore Shareholder Value. Your overall strategy and function
decisions are likely to be different… …depending on your vision, the
opportunities in your market… … and your competitor's decisions. Let's start by taking a look
at the Market Summary Report. You will recall that in MikesBikes,
all firms have equal starting positions. Each firm will start with a
single Adventurer bike, with… …identical mediocre decisions
and performance. To improve the performance,
of your product, you must… …identify consumer preferences
in the Adventurer Market. So let us navigate to the Market
Segment Scenario Information Report. If we take a look at the Production
Dimension Sensitivities section… … under the Adventurer heading, we
see that consumers have a Medium …sensitivity to price.
So there is an opportunity to
increase the price of the… …RC Rockhopper without losing
customers to our competitor. Combined with our effective
Marketing Strategy, we believe… …we can charge a Retail
Price of $1900. Remember that Pricing must always
remain competitive. So relatively small changes in
price are recommended… …and the price must be assessed annually. We will come back to our Production
and Safety Stock decisions later.
The next decisions to
demonstrate are… …Advertising, Public Relations and Branding. There are three different Media Channels.
TV, Internet and Magazines. The decisions in these areas
will give each individual… …product an Awareness and PR index. The Market Summary Report shows
these for each of our products… …in comparison to our competitors. Which at present is equal, but we
anticipate our competitor… … will be increasing investment
in this area… …so we will pre-empt
this and do the same. The question is by how much
and how the Marketing
budget will be allocated. If we refer back to the Market
Segment Scenario Information Report,… …again, the Product Dimension
Sensitivities show us that the… …Adventurer customers have
a medium sensitivity to both…
…Advertising and PR. So we
should remain competitive in… …these areas, but it's not
a priority in the Adventurer segment. If we navigate to the Products –
Sales, Margin Production report… … we see that last year, we
spent $1.3 million on Advertising and PR. We also spent $100.000 on Branding. So our previous total Marketing expenditure was $1.4 million. We forecast an increase in
Wholesale Revenue of about… … $4 million based on our price
increase and an anticipated total sales …unit next year of 19.000.
We want 20% of this additional
revenue to remain as Profit. So we will allocate $3.2 million towards
Advertising, PR and Branding expenditure. We now need information on how
to effectively allocate this… …Marketing budget across the
three Media Channels. Back to the Market Segment
Scenario Information Report… …the Media Channels section
show us how effective each type… …of channel is in reaching customers. Based on those percentages,
the biggest share of our budget… …will go towards Magazines, then
TV and lastly Internet.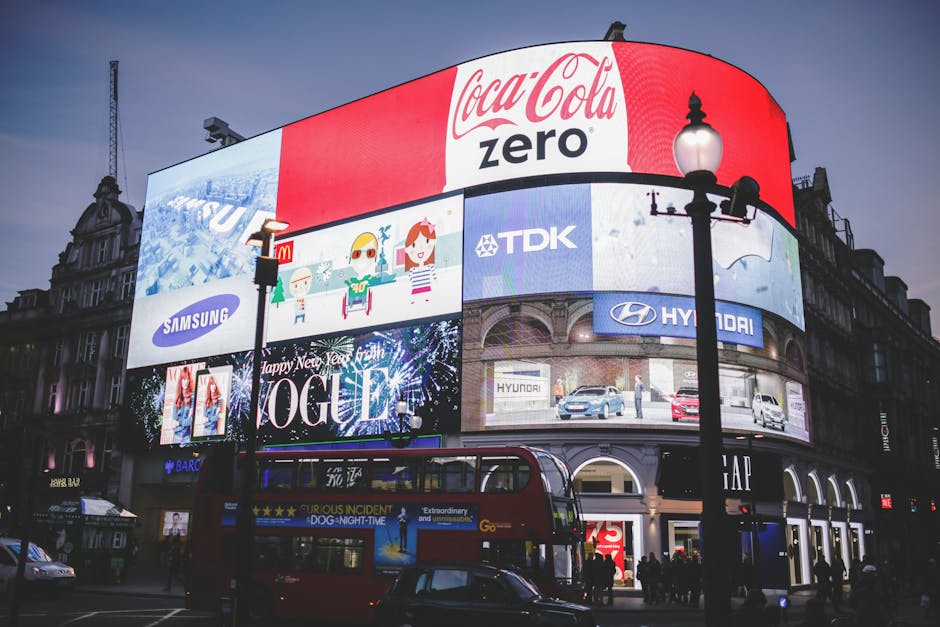 An important graph to be aware
of during the simulation are… …the Awareness Reach Curves. The curves have slightly different… …shapes depicting the relative difficulty… …of reaching potential consumers… …through the three media channels. Notice that it takes a relatively… …small amount of expenditure… …to increase awareness via Internet. Although this plateaus early on. Meanwhile, TV and Magazines require… …a larger budget allocation to make… …a real difference, but this is
a relatively flat return at all spending levels. So what level does this mean for us? For an effective return, we need to allocate… …a significantly greater portion of the budget… …to TV and Magazines. Finally, back on our decision screen…
… we will increase Advertising, TV spend to… ….$600.000, Internet to $200.000… …and Magazines to $700.000. We know that consumers are equally… …sensitive to Public Relations expenditure… …so we will replicate these decisions… …in the PR decision screens. This takes us up to $3 million of our… …$3.2 million worth of Marketing budget. Investing in promoting your firm's brand
will add to the Awareness of all your products. So, Branding is valuable as it
complements individual product advertising. Your Branding decision should be based
on Market Segment preferences…
…related to Advertising. We know that consumers in the Adventurer… …market have only a Medium sensitivity… …to Advertising, so for this reason… …we have only allocated an increase …of $200.000 to branding,… …which is the balance of our Marketing budget. Now that we have determined our price… …and Marketing strategy for the year… …ahead, we can then make our Sales Forecast. We can see from the Products –
Sales, Margin, Production report… that last year, we sold just under
16.000 units and there were no lost sales due to a lack of stock. So based on our increased Marketing… …budget and effective allocation… …of this budget, we estimate an increase… …in unit sales, up to 19.000 in total. We can see from the Products report,… … that we currently have 555 units… …of stock on hand, so we will…
…subtract this from our Sales Forecast… …to give a Planned Production of 18,445 units. Please note that your factory also has… …the ability to adjust actual production… …by plus or minus 20%, based on Actual Sales… …orders during the year. The final figure in this decision screen… …is the number of weeks of finished products… …we want to keep on hand. Safety stock enables your factory …to be more responsive to orders,… …so stock can be supplied immediately… …rather than stores waiting for
new stock to be produced.
From the Segment Information Report… …we know that the Adventurer Segment… …has a Low sensitivity to Delivery Times. So if we reduce the number of weeks stock on hand… …from 4 to 2, we will save on storage costs. Company wide distribution decisions are… …made within the distribution screen… …available through the Distribution and Branding menu. In the Single-Player, there are two possible… …Retail Channels which your bikes are sold through…
… Bike Shops and Department Stores. These stores receive a percentage retail margin… …of each bike they sell. They can also… …receive additional support,… …if you wish to provide them with
cash to promote your bike in store. So although they take a cut of our… …total revenue, as a Manufacturing business… …we need to keep retailers happy, so that they… …continue to promote our products. If you are able to increase consumer demand… …through effective Marketing decisions… …and achieve high sales volumes… …then you may be able to get away… …with reducing the percentage… …return to retailers, however… …if consumer demand is not great… …and their return dwindles… …they may decide to push a competitor's… …product over ours or worse stop
selling our bikes altogether. In each of the Market Segments… …consumers have different preferences… …for the types of shops they like
to buy bikes from. From the Market Segment Scenario Information Report… …we see that Adventurer consumers… …prefer to shop more at bike shops… …which means it is important to…
…encourage these stores to stock our products. We anticipate increased consumer…..demand for our product will increase…..sales units and combined with
a significant increase in retail price…..we will be in a position to decrease our… Retail Margins and extra support to both channels. However, we will retain a greater return to bike shops. So, in the first year, we will be decreasing…..our Bikes Stores Retail Margin to 45%…..leaving Support at $100.000 and…..decreasing our Discounts Stores Retail Margins…..to 40% with no Extra Support..