If you consider a Google Pixel 2, but confused to choose the usual version or the XL one, we absolutely recommend you to choose the XL. Why? Because the design is more interesting, advanced, and elegant. Unlike Pixel 2, whice has a front part that look similar with Andromax R2, Pixel 2 XL has a more spacious 18:9 screen ratio with 2.5D in curve. The upper and lower bezels are also much thinner, so it is better to look at. For the rear part, Google is still apply the same design language that identical with first Pixel generation. 80 percent of the Pixel 2 XL's rear body is metal-made and 20 percent is made from glass material. This metal part has a slightly rough finishing that makes it more comfortable to hold, not too slippery and also not spoiled by fingerprint. At the rear part we can see a very tiny Google logo, there is also a fingerprint sensor, and camera modules which have an unconvincing design. While at the front, Google has placed a selfie camera on the left, while on the right there is a LED notification. Well the one that we like is in the forehead and chin area, which each part have one speaker, means that Pixel 2 XL have a stereo speakers.
In addition, Pixel 2 XL also already equipped with IP67 certificate. Meanwhile, the one that we do not like from Pixel 2 XL design is the physical button position. Unlike most of other Android, Pixel 2 XL's power button and volume position is reversed. Power at the top, volume at the bottom. What makes it uncomfortable is when we use the landscape mode, and then we want to adjust the volume, the buttons are difficult to reach. The volume button is built by mix the volume up and down together, the size is also small. So we have to really push it with precision. But overall, we verdict the Google Pixel 2 XL design is still less wow compared with its super expensive price. This smartphone looks like it still less premium than the iPhone X, Galaxy Note 8, or LG V30.
Moreover, there is one other thing that makes it uncomfortable, which is the misplaced of audio jacks. Here it is, a flagship smartphone with the simplest UI and default app by an Android O basic this year. Google has not include third-party apps at all. All apps which already installed are made by Google. So with the un-peculiar appearance . The mood is similar with Nova Launcher. If you want to access the App Drawer simply just swipe up the screen.
At the far left of the homescreen, there is a Google feed that based on our browsing history. Well, although its very simple and smooth, Google in fact also equipped it with some interesting features. Such as: Ambient Display, Squeeze, and also a capability to tracking song titles. Which every time a song played, not long after that the title will appear on notification tab or Ambient Display.
As for its Squeeze feature is the same with HTC U11. Unfortunately its function can not be changed. It only just use for call the Google Assistant or mute the incoming call. But again, although super simple, we really like them- because they do not make any problems and certainly do not make this smartphone slow. Its responsiveness was fast. Go to the hardware, the thing we want to review first is the screen. Pixel 2 XL has a 6-inch landscape display with OLED 2,880 x 1,440 pixels resolution plus HDR support panel- which made by LG. Unfortunately, this screen is rumoured will suffered a blueshift syndrome. And when we see it ourselves, it is true. Especially for the white color, which if you seen it from the bottom it will appear very bluish. Furthermore, if we compare it with the Super AMOLED screen that Galaxy Note 8 has, the Pixel 2 XL screen brightness and contrast will also still beaten.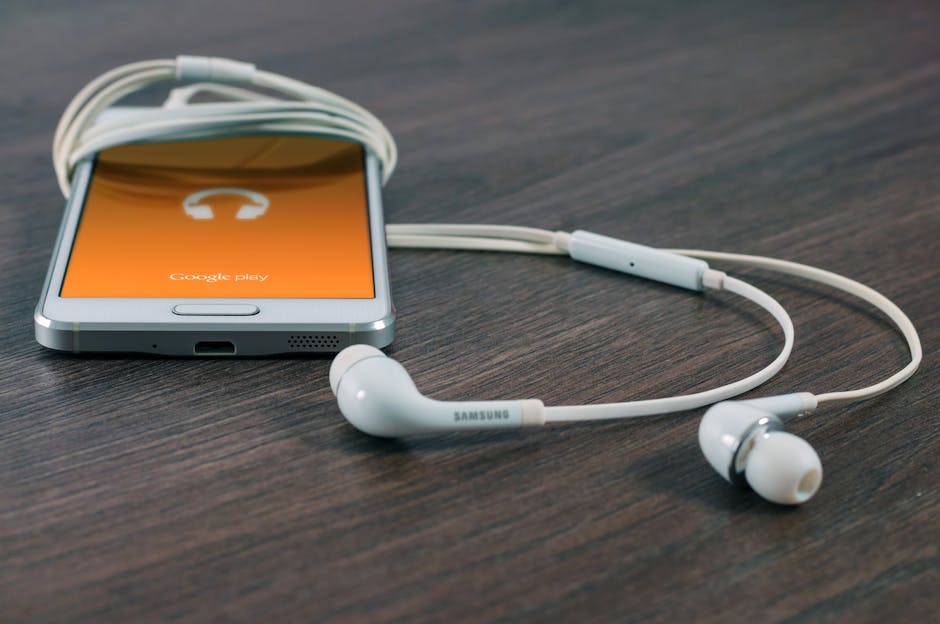 Later, Google has released a software update where there are three color character choices. Well, it's a bit better. Turn into the spec, Google is very confident with just equipped it with a 4 gb RAM- that quite standard for current Android. But because Android is Google homemade, the RAM capacity is already quite enough to make a stand-out performance. Moreover, has paired with a Snapdragon 835, the performance is unquestionable. Period, this is the most standout Android we've ever tested. As for the battery, the capacity is 3.520 mAh with Quick Charge support, but not with wireless charging support yet. To fill the battery from empty, it only took about 1.5 hours- with the turn off smartphone condition.
How about its durability? We've only rate the Pixel 2 XL's battery power as a standard. With the always-on Ambient Display and 50 percent of brightness, we can always get a total usage of 12 hours, or sometimes can be up to 14 hours. While for the SoT that only ranged from 4-5 hours. And we recommend you to turn off the smartphone during night sleep. Because with the standby condition from night until morning, the battery capacity can be reduced by 20-30 percent. One more thing that should not be forget to discussed is the speakers that already stereo. So, it can be a little cope with disappointment of the fact that Pixel 2 XL does not have an audio jack and not include earphones in the sales package. If asked, what we liked the most and what make us interested to buy a Pixel 2, the main answer is the camera. We ourselves still can not believe, with the IMX362 sensor and unconvincing design, turns out the camera is very superior. For all the manual photography enthusiast, you must install a 3rd party application- because this option is not available in Google Camera. The absence of manual mode for us can already be replaced with the HDR + and portrait features.
If you capturing an auto mode photo, the shots result are great, detail, and sharp. But, when you activate the HDR +, the result will suddenly improved. This HDR + mode is much superior than the HDR modes that exist in other smartphones. And it's very optimal when you do a photograph in less light or even when there's an excess of light. The capturing process is very fast because there is a Zero Shutter Lag. And here's the photos we took using Auto mode and also HDR + , Other than HDR +, the capability of bokeh photography through Pixel 2's portrait mode is also excellent. Though only with one lens, the speed and accuracy are magnificent. As long as the camera is not too far away from the object, the bokeh effect will always work. And the good thing is the capturing process was quick, like capturing with a normal mode. After capture, the camera software will work within 2-4 seconds to do the bokeh The picture will also result in two: with and without the bokeh effect.
Not just for the main camera, portrait mode can also be used on the front camera- with results that are equally impressive. For you who like video recording, the camera is also very powerful- because it is supported with OIS and also EIS. In fact, if its contend with iPhone X camera, OIS that work in Pixel 2 is a little more stable. Yes the conclusion is: we have admit that Pixel 2 and Pixel 2 XL have the best camera for now. You get what you paid for. By redeeming Rp15-17 million (1,109-1,257 USD) in price, you will be able to take home a big screen smartphone, super responsive performance, and the best camera in the world. Plus, Pixel 2 XL is an exclusive smartphone. So if you use this smartphone, you will look antimainstream. So? Ready to pay a king's ransom?.